TORONTO (Dec. 2) — As long as I live, I will never understand talented people with enviable public profiles sabotaging their own careers. There's more than enough malice in our world today for others to try and take down these icons of television and politics. Why do the dirty work themselves?
Unless you've been hiding in a cave somewhere, you'll know there's been a recent epidemic of lewd behavior among famous and influential people. Just this week, television stars on both sides of the border were terminated as a result of such comportment — first NBC morning show anchor Matt Lauer and then Sportsnet baseball analyst Gregg Zaun. Each was immediately dismissed upon the findings of "inappropriate conduct" in the work–place. With Lauer, who I met in Vancouver after the opening ceremony of the 2010 Winter Olympics, there were sexual harassment allegations; no such charges were brought against Zaun, yet unidentified female employees at Sportsnet have come forth with sordid details. It is impossible for me to comprehend why a self–respecting male would commit such inanity. At any time, but particularly in the age of social media and exhaustive warnings about work–place behavior. If a book is ever written entitled HOW TO RUIN YOUR CAREER IN ONE EASY STEP, Lauer and Zaun will be featured in the opening chapter.

AMID SARTORIAL SPLENDOR, GREGG ZAUN MAKES A POINT DURING A BLUE JAYS TELECAST.
Zaun must be far–less intelligent than he comes across on TV. In my view, he was the lone indispensable commodity on the Blue Jays telecasts; with immeasurable license to criticize the team (both Sportsnet and the Blue Jays are owned by Rogers Communications). While others openly pandered to the ball club or deftly avoided censure, Zaun laid it on the line — clearly and superbly. He was born for the role of TV sports analyst — a ruggedly–handsome former player that expressed himself well and never tripped over a word. Yes, there were behind–the–scenes whispers of night–club escapades and other non–work–related activity, but who doesn't like to unwind and frolic now and then? Occasionally, under the influence of alcohol or by merely getting carried away, we play the fool. There is, however, a line that must not be crossed in any situation: harassing a female, with or without sexual innuendo. Some women are more sensitive to words and actions, regardless of intent. Which only emphasizes the need to avoid such conduct. If Zaun, as some say, believed he was immune to discipline and forfeiture, he found out differently. In a New York minute.
Providing he has any self–awareness, Zaun must now walk about with the aura of shame. Which is truly a shame — for any man, but particularly one that had the world by the collar. I, too, have erred in my nearly 59 years. One such blunder (in 2008) caused me untold weeks of embarrassment: being sued, rightfully, by former NHL miscreant Sean Avery for saying something incredibly bone–headed about him on the air. Imagine being brought to litigation by that guy. But, I have rarely, in my adult life, shown blatant disrespect to another person; be it a relative, friend or co–worker (particularly a female). I was raised by my parents to conduct myself with decorum, and to always take the high road. Neither of which I find remotely challenging (sorry, folks, writing a satirical blog about the Leafs absurdly considering to trade Auston Matthews doesn't fall under this category). 🙂 Why such propriety escapes others will forever offer me a conundrum.
LEAFS DOMINATING CANADA: With a victory tonight in Vancouver, and a sweep of their three–game journey out west, the Maple Leafs will continue to conquer the nation. As the NHL schedule reaches the one–third pole, Toronto (17–9–1 for 35 points, one fewer than league–leading Tampa Bay and Winnipeg) has already defeated four of its Canadian brethren: Edmonton, Calgary, Winnipeg and Montreal. Vancouver would make it five with three more games against Ottawa to complete the six–pack. Only the Senators have thus far solved the Leafs, winning 6–3 at the Canadian Tire Centre, Oct. 21. Toronto and Ottawa next meet Jan 10 at the Air Canada Centre. The Leafs are 5–1–0 in six games against Canadian opponents having started the season (Oct. 4) with a 7–2 romp at Winnipeg. On their current road swing, the Buds have defeated the Flames, 4–1, and the Oilers, 6–4. Calgary pays a return visit to Toronto next Wednesday night (Dec. 6).
LE GROS BIILL GONE THREE YEARS: Legendary Montreal Canadiens captain Jean Beliveau died three years ago tonight — Dec. 2, 2014 — at 83. Beliveau raised the Stanley Cup ten times in his brilliant career (1956–57–58–59–60–65–66–68–69–71) and was the first recipient, in 1965, of the Conn Smythe Trophy as MVP of the Stanley Cup playoffs; Montreal edged Chicago in a seven–game final. Former Leafs captain Darryl Sittler grew up idolizing Beliveau and had the opportunity to play against him in 1970–71. It was Sittler's rookie season and Beliveau's swan song. After Montreal again edged Chicago for the Stanley Cup, Le Gros Bill retired and became a front office executive with the Canadiens. The terrific photo, below, is of Beliveau (left) and Sittler at a golf tournament late in Beliveau's life. It was featured in Sittler's 2016 book, CAPTAIN.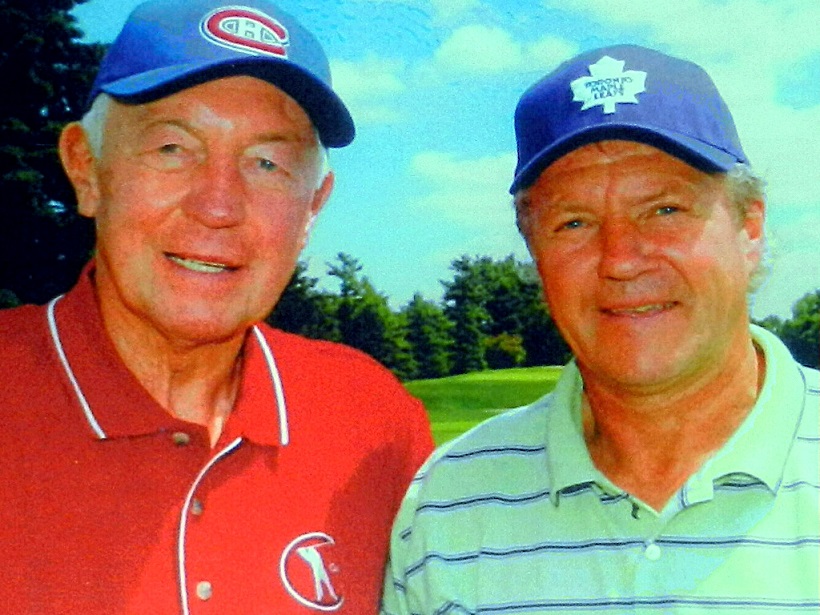 50 YEARS AGO TONIGHT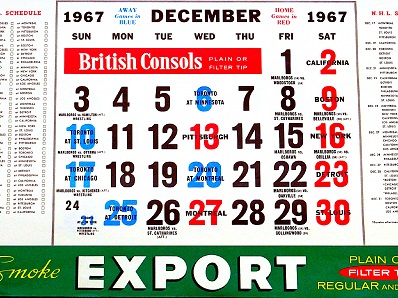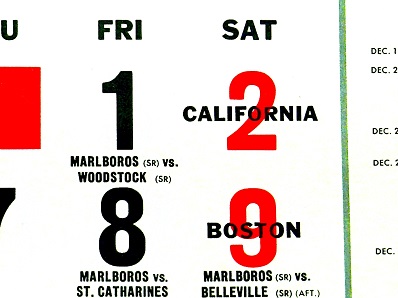 Continuing with my collection of Maple Leaf Gardens hockey magazines from the 1967–68 season, here is the edition from 50 years ago tonight — Saturday, Dec. 2, 1967 — when the Leafs blanked the Oakland Seals 3–0. As you can see on the EXPORT Gardens calendar December page (above), the visitors were initially the California Seals. Drawing poorly, however, in their home rink (the Oakland Coliseum–Arena), the club had just decided, days earlier, to change the name to Oakland Seals. The attempt toward localized appeal didn't work. The Seals rarely drew more than 4,000 fans to their 12,500–seat building; it was a beautiful facility that had opened in November 1966 adjacent to the Oakland Coliseum baseball and football stadium (home of the A's and Raiders). Oakland would finish dead–last in the new West Division, winning just 15 of 74 games.
Here are contents from the MLG program a half–century ago tonight: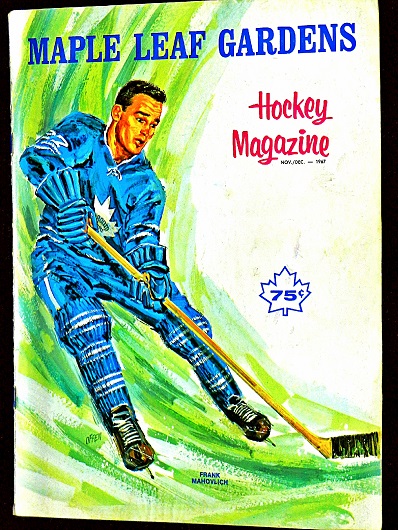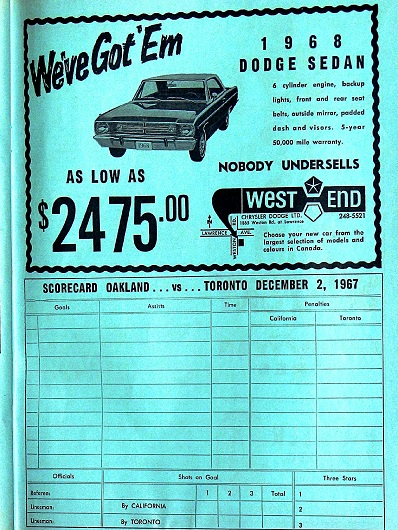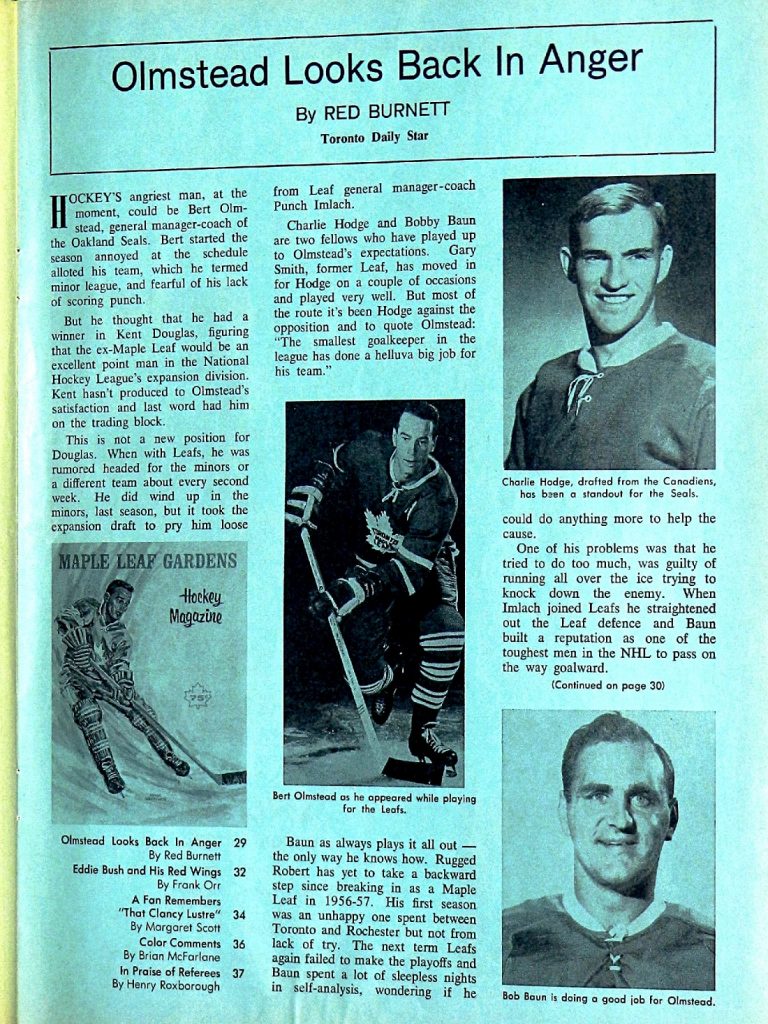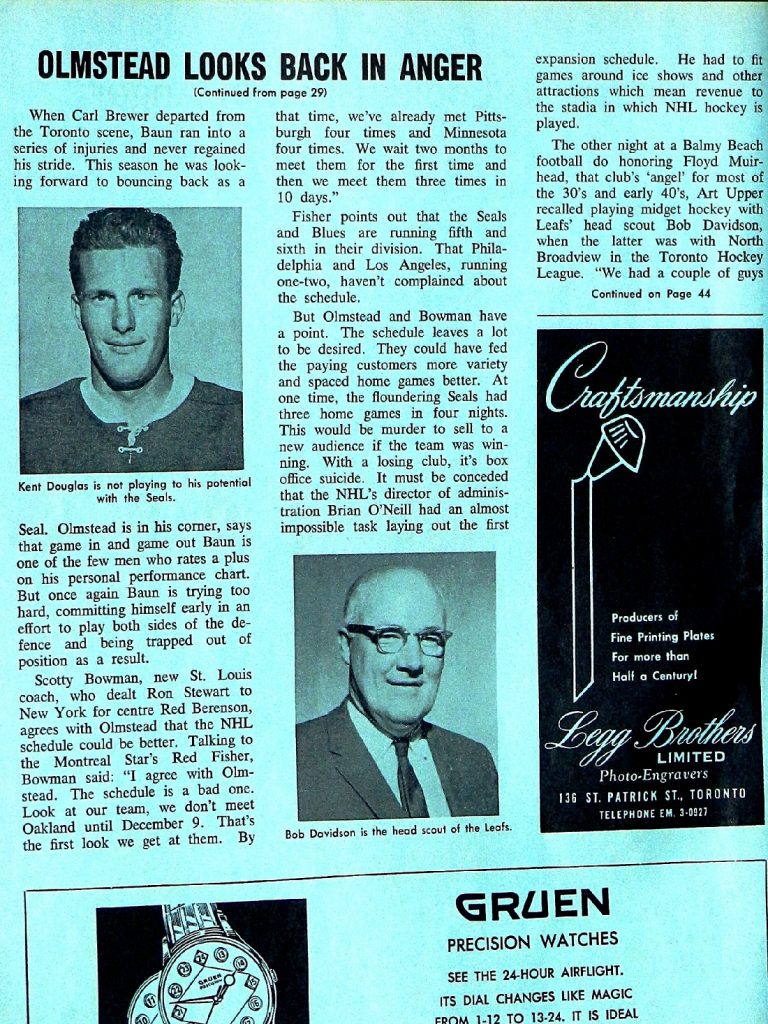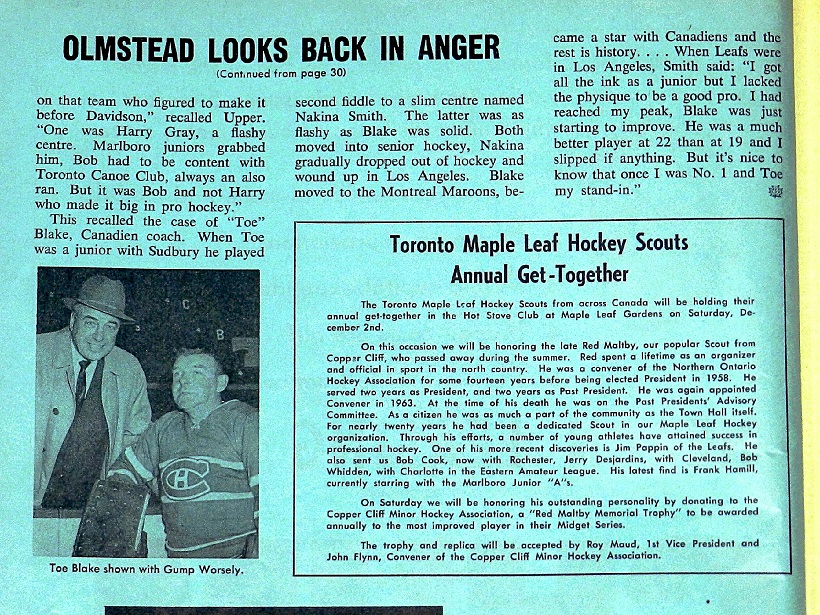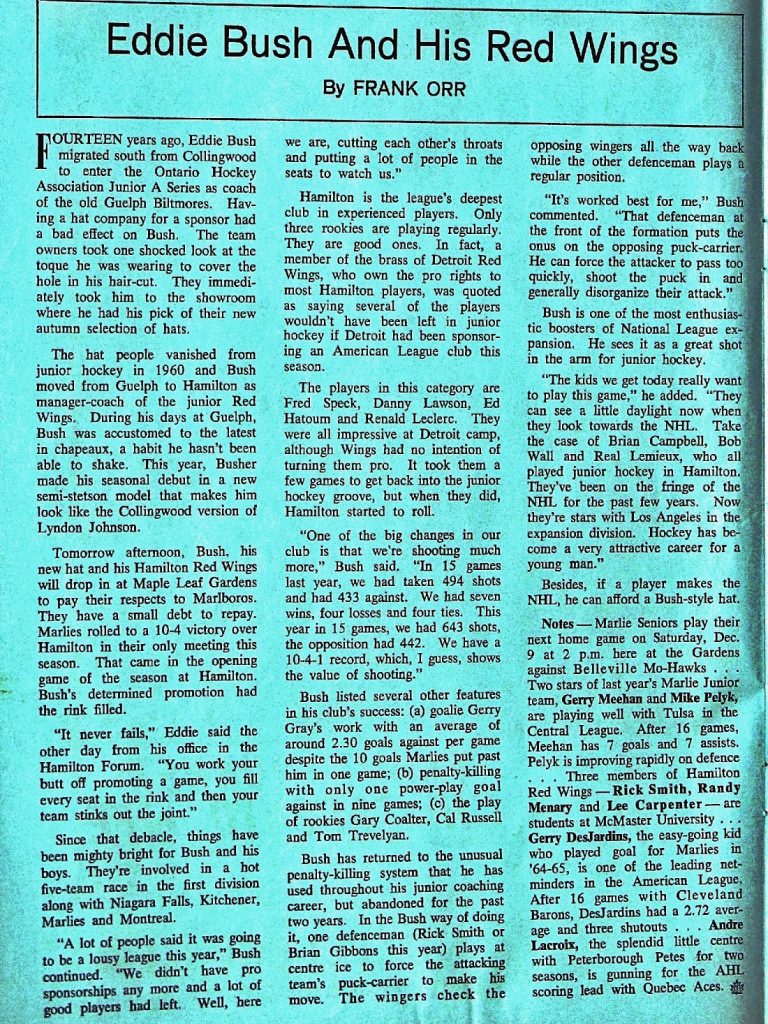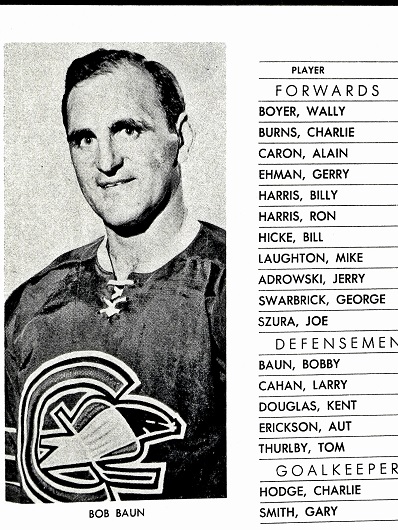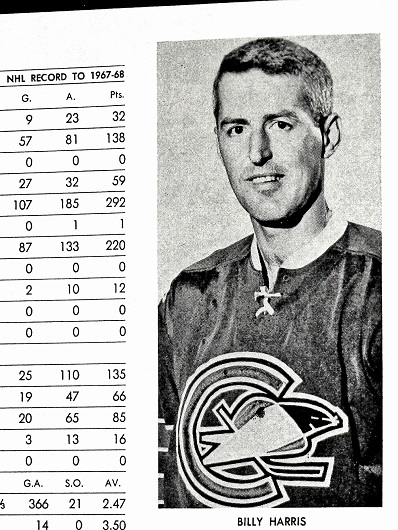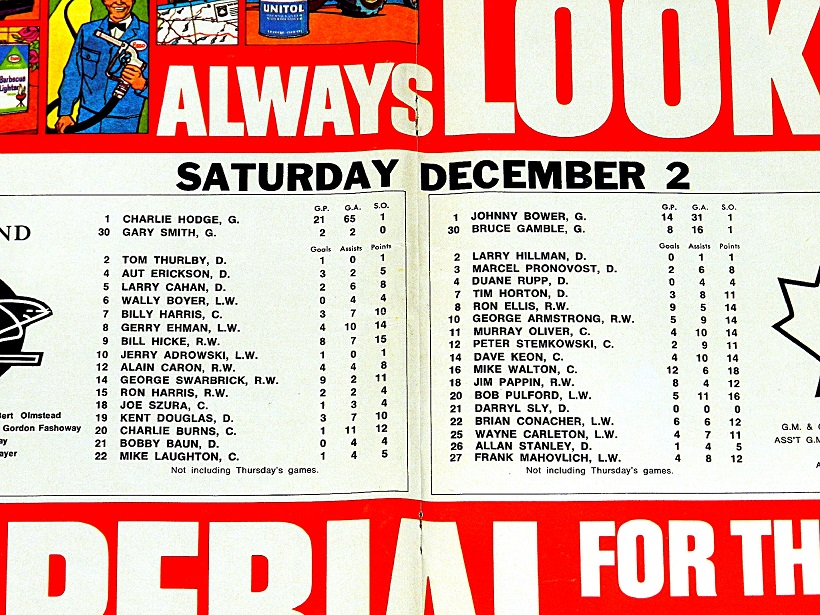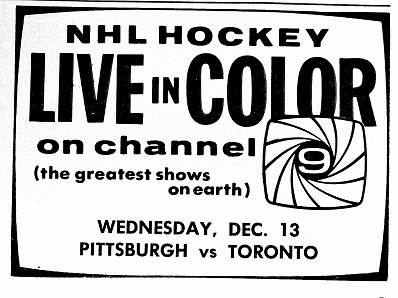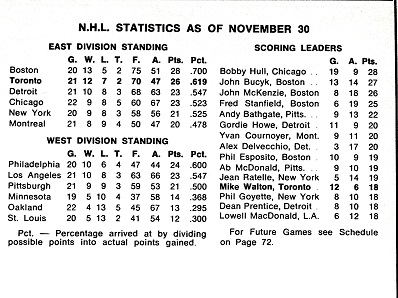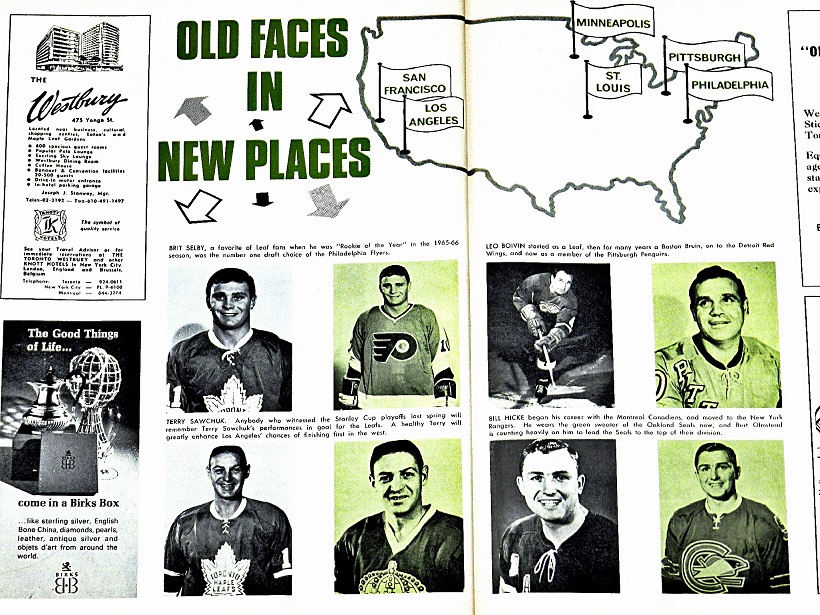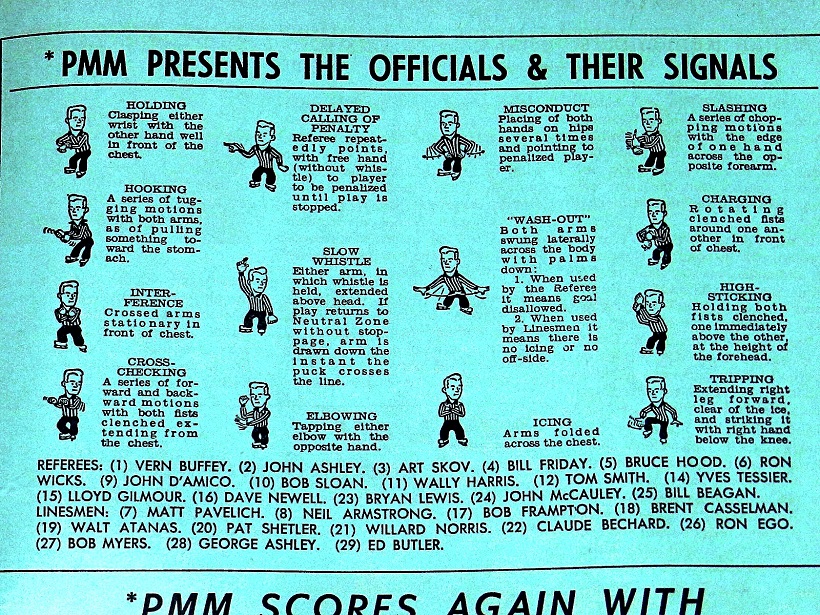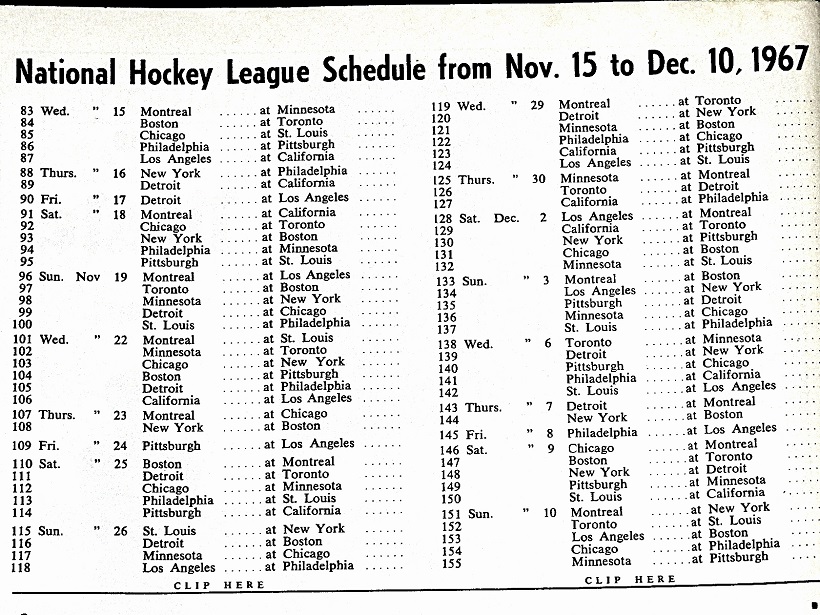 EMAIL: HOWARDLBERGER@GMAIL.COM