TORONTO (Dec. 16) — Between today and the summer of 2019, three of the National Hockey League's most elite defensemen could change uniforms. One is likely bound for the Toronto Maple Leafs.
It is no secret the Ottawa Senators are awash in red ink, despite nearly making it to the Stanley Cup final last spring. Audiences of fewer than 14,000 have been announced at the Canadian Tire Centre this season — 13,212 for Wednesday's game against the New York Rangers; Ottawa's first at home in 18 nights. It doesn't bode well for the Senators retaining arguably the most complete player (when healthy) on the planet, Erik Karlsson, whose $7.5 million per–year contract expires after next season. Karlsson will be in line for his mid–career windfall — likely eight seasons of commitment worth close to $100 million. Hardly an outlay that enthuses owner Eugene Melnyk. As such, a trade before the February 2019 NHL embargo appears certain, and though Toronto would unlikely be involved in such dialogue (as a division and provincial rival), Karlsson may consider joining the Leafs in unrestricted free agency.
Same applies to Drew Doughty of Los Angeles, though resulting from an entirely different circumstance. Unlike the Senators, the Kings are financially sound — routinely performing amid sell–out crowds of 18,230 at the Staples Center. Goalie Jonathan Quick has returned to health (he appeared in only 17 games last season with a suspected groin–muscle tear) and the club, as of today, is situated fourth in the overall NHL standings with a record of 20–10–3 for 43 points. Having won the Stanley Cup as a member of the Kings in 2012 and 2014, Doughty could well choose to remain in Los Angeles when his contract expires in July 2019. But, you know the Maple Leafs — if they haven't acquired a legitimate No. 1 blue–liner in the interim — will throw the vault at the London, Ont. native and 2016 Norris Trophy recipient.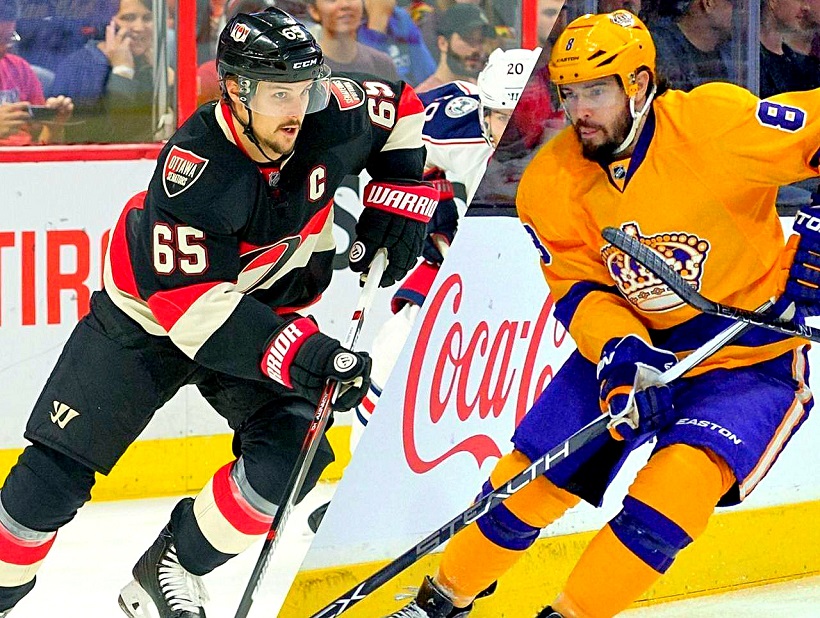 ERIK KARLSSON (LEFT) AND DREW DOUGHTY: COULD ONE BECOME A MAPLE LEAF IN 2019?
Then there is Oliver Ekman–Larsson — third member of the NHL blue–line aristocracy to perhaps test the UFA market two summers from now. OEL, marginally the youngest of the trio (he'll be 28 on July 17, 2019; Karlsson and Doughty 29), is toiling for the current NHL bottom–feeder: Arizona ranked 30th in the overall standings with a hideous mark of 7–22–5 for 19 points. The Coyotes aren't going to mount a Stanley Cup challenge before Ekman–Larsson's contract expires. As with fellow–Swede Karlsson in Ottawa, OEL could therefore be on the move via trade before the February 2019 deadline.
A fan of the Maple Leafs must be in his or her early–50's to retain first–hand recollection of the club icing a Norris Trophy–caliber skater: Borje Salming, in 1978, being the last–such commodity. Toronto, in the interim, has sorely and interminably lacked a game–changer on the blue line, and will not put to rest the longest–ever Stanley Cup drought (50 years) until that mandatory piece is acquired. It therefore stands to reason that Brendan Shanahan and Lou Lamoriello are plotting strategy for the incomparable troika of blue–liners that could be on the market in (or prior to) 1½ years from now. Almost never will three–such players — as elite defensemen, the rarest of NHL jewels — be available, contractually, at the same time.
Given the projected $6 million increase in the NHL salary cap figure next season (and perhaps beyond), it is nearly impossible to comprehend the Maple Leafs not obtaining one of the aforementioned.
AGAIN… THE LEAFS WILL BE FINE: Credit fans and media here in Toronto for unusual restraint in the midst of a three–game losing streak — the Leafs coming up empty in road matches this week at Philadelphia, Minnesota and Detroit. Perhaps the multitude, unaccustomed to a winning team, has grown to understand that such valleys are inevitable during the marathon, 82–game schedule… and need not be analyzed to death. Clearly, there must be concern (even if unstated) amid the Toronto hierarchy that Auston Matthews is currently unavailable after colliding with teammate Morgan Rielly last Saturday in Pittsburgh. The dreaded 'C'–word (for "concussion") is, today, the most–heinous of hockey–related maladies and has been linked to the Leafs' franchise player — absent for eight games so far this season after appearing in all 82 a year ago.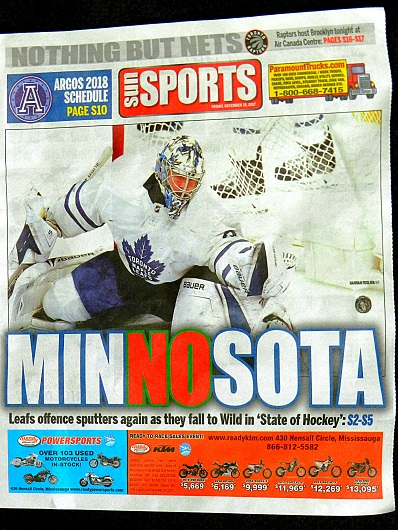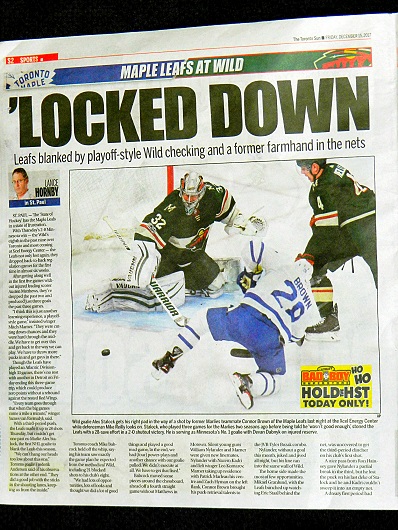 THE LEAFS WERE BLANKED 2–0 IN ST. PAUL, MINN. ON THURSDAY NIGHT.
Of equal or greater concern is the lack of production from William Nylander and Mitch Marner, who are performing, typically, as sophomore professionals and will likely return to form in Year 3. Still, the Leafs remain sufficiently skilled to emerge from a mini–slide and continue their pursuit of obtaining home–ice advantage in the first round of the Stanley Cup tournament (last achieved in 2004). As I assured in this corner on Nov. 8 (http://bit.ly/2zlEyiG), when the club first encountered a bump (3–6–0), it will again thrive for a protracted span (Leafs won six in a row after losing six of eight between Oct. 21 and Nov. 4). Matthews will return — perhaps for the club's 100th anniversary matinee–special on Tuesday, at the Air Canada Centre, against Carolina, or shortly thereafter. And, Frederik Andersen continues to enjoy a fine season between the pipes. So, stay grounded, Leafs Nation. Better days are around the next corner.
50 YEARS AGO at Maple Leaf Gardens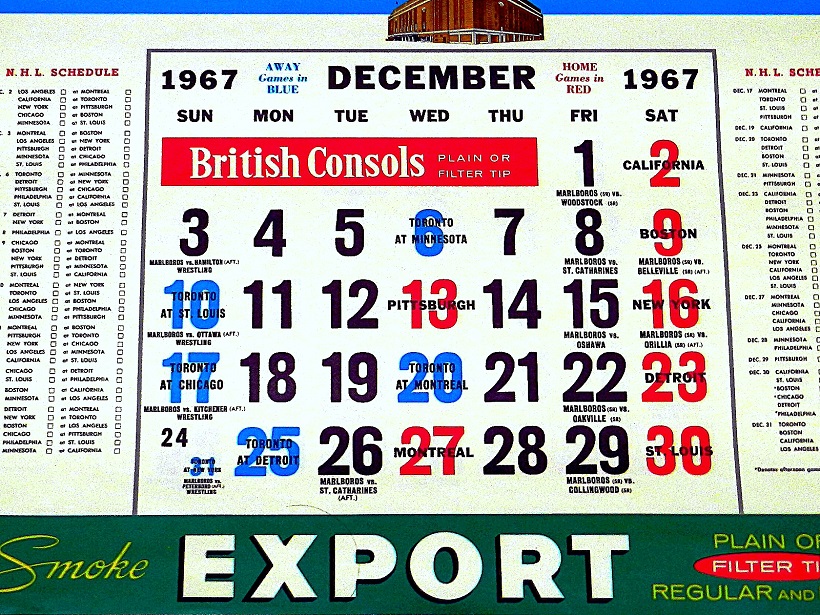 Continuing with my collection of Maple Leaf Gardens programs from the expansion season of 1967–68, we look today at the first–ever meeting between the Leafs and Pittsburgh Penguins — 50 years ago Wednesday night. Led by former Leaf Andy Bathgate, the Penguins skated to a 2–1 victory at the Gardens on Dec. 13, 1967. There were articles on Toronto defenseman Marcel Pronovost; the progress of the new 12–team NHL, and Maple Leafs legend Hap Day. Here are contents from that MLG magazine: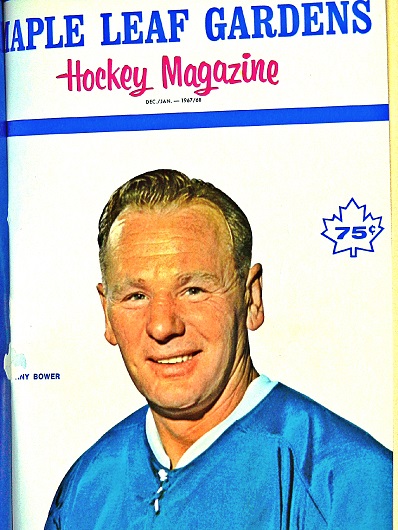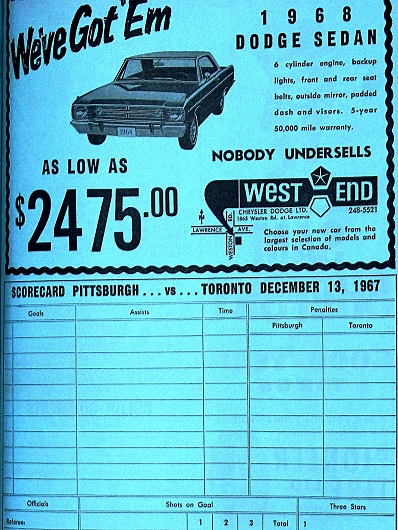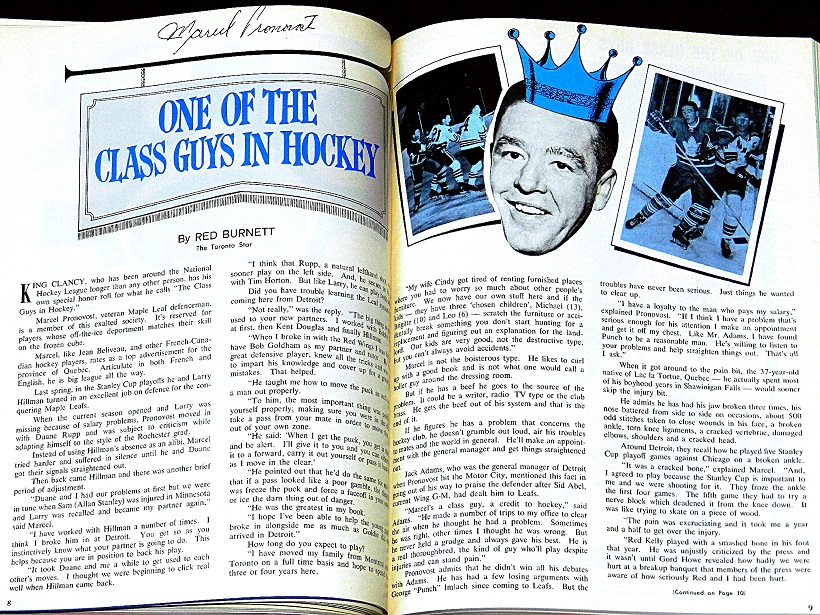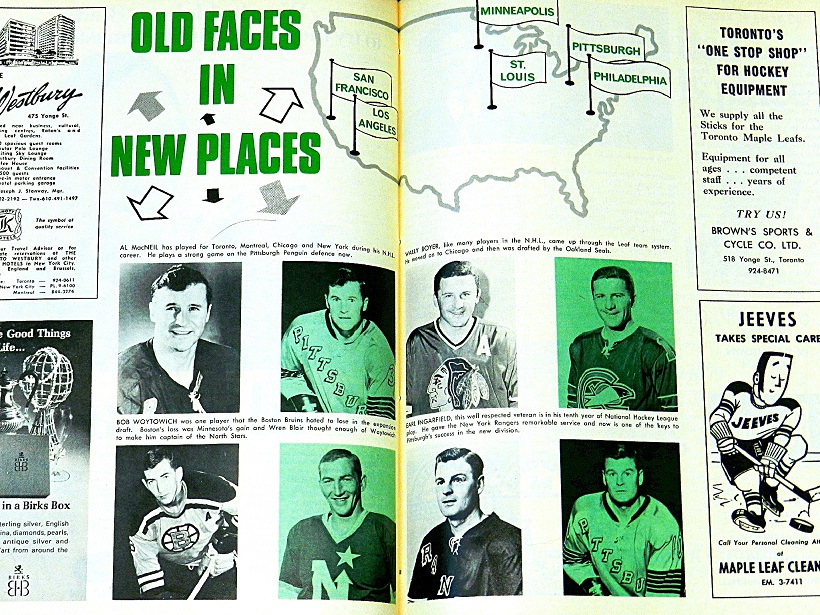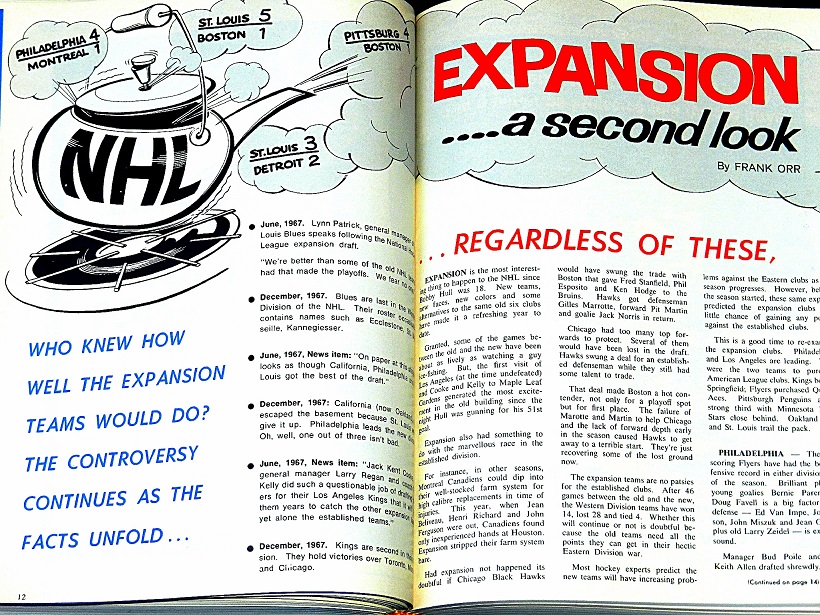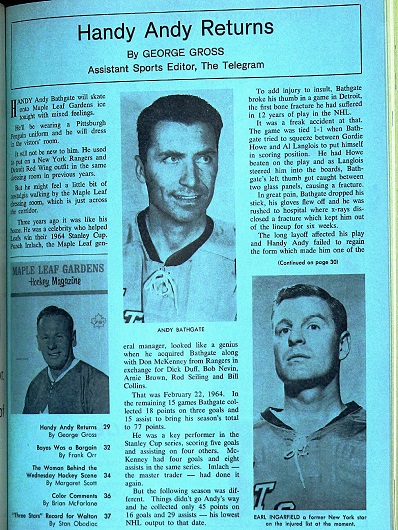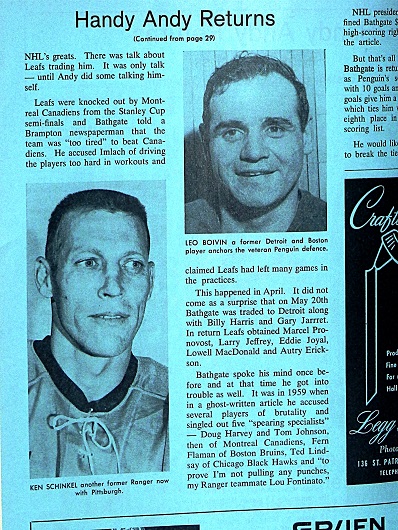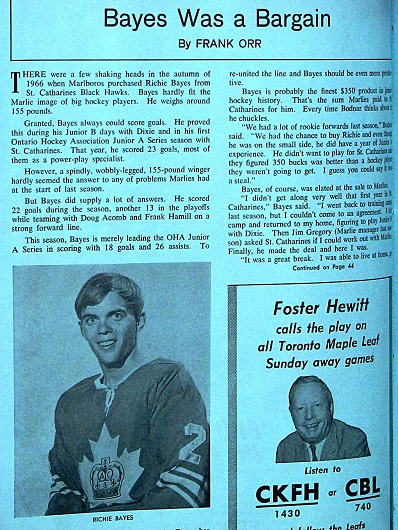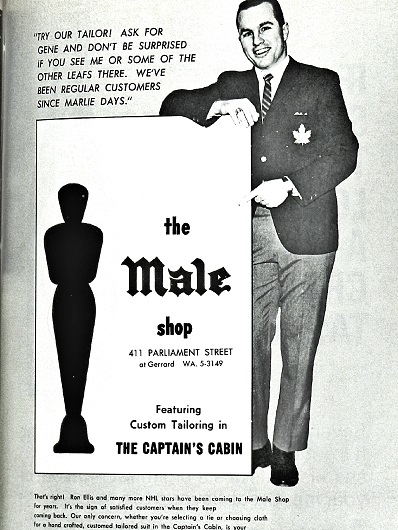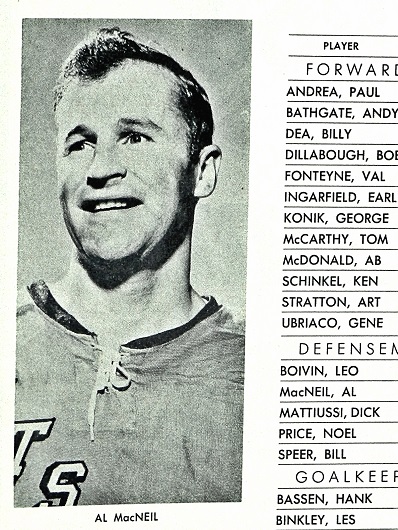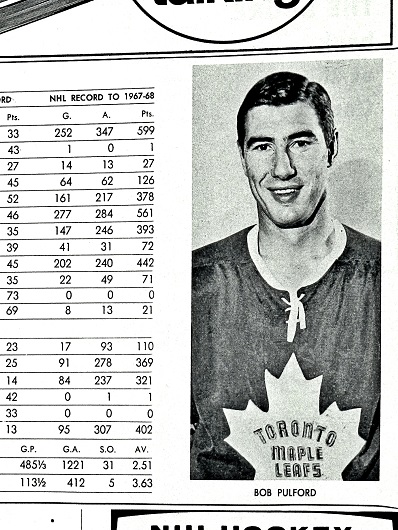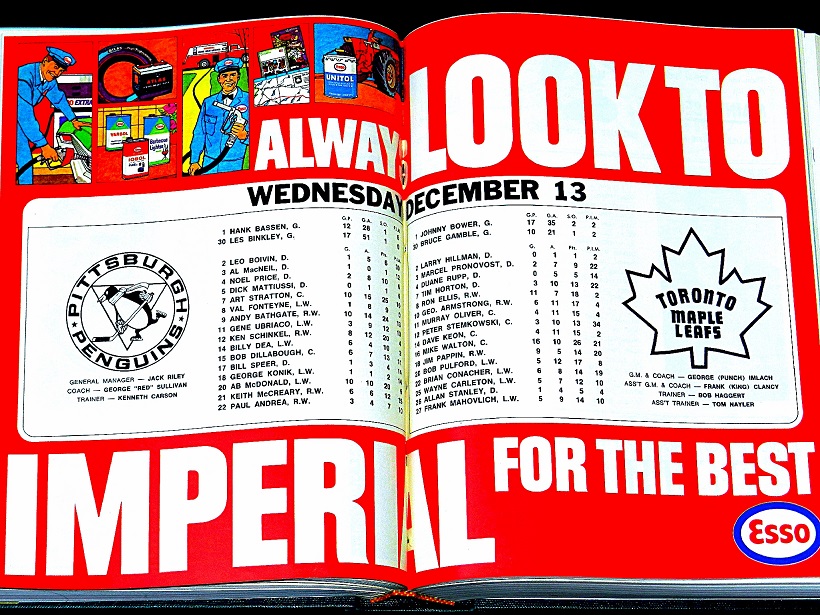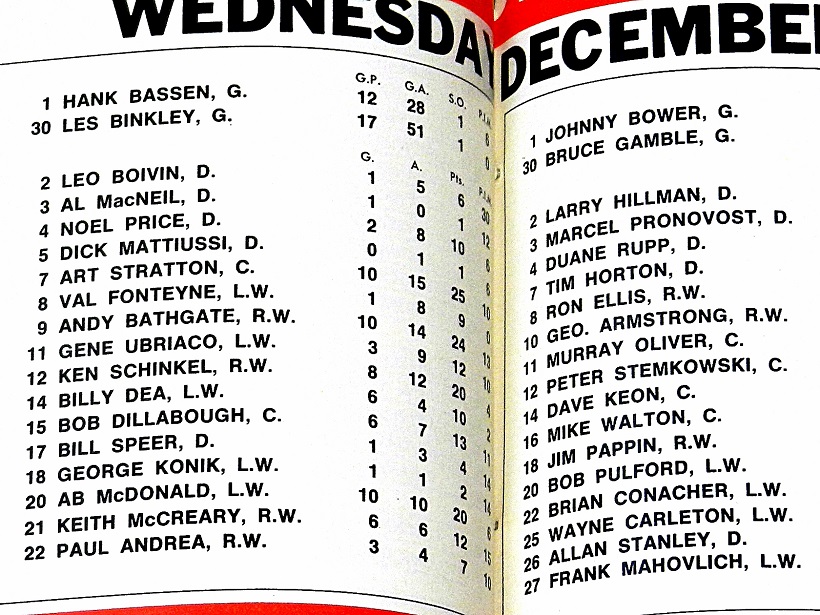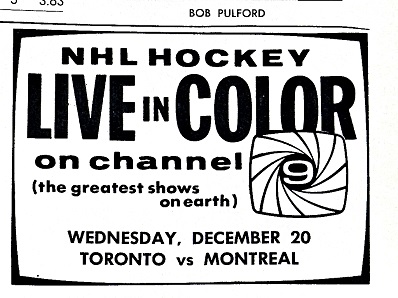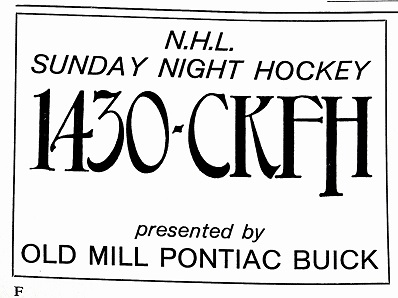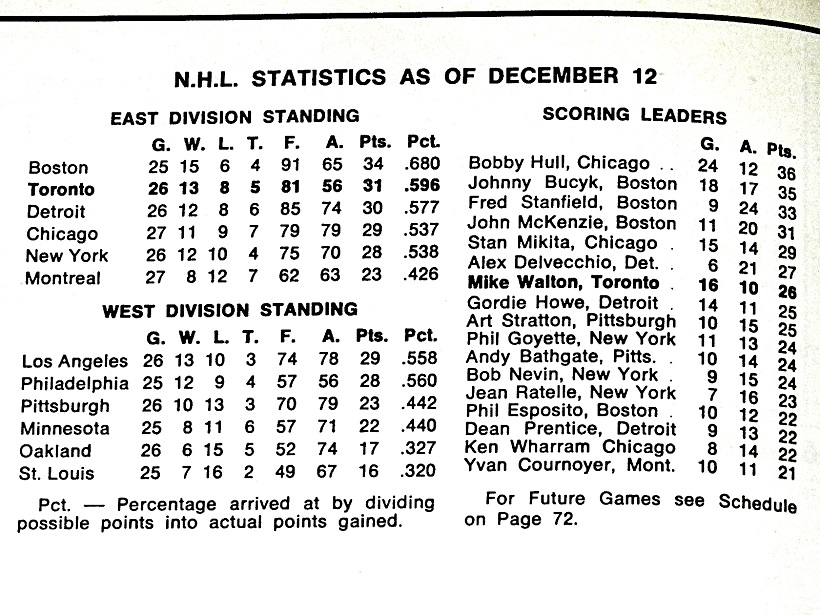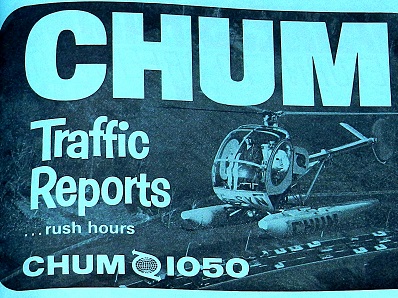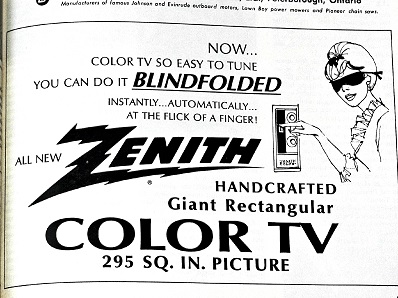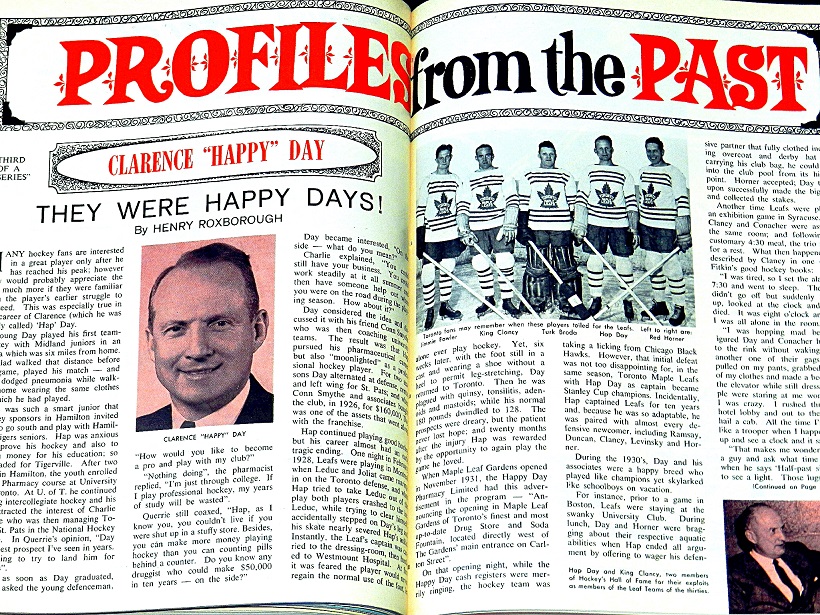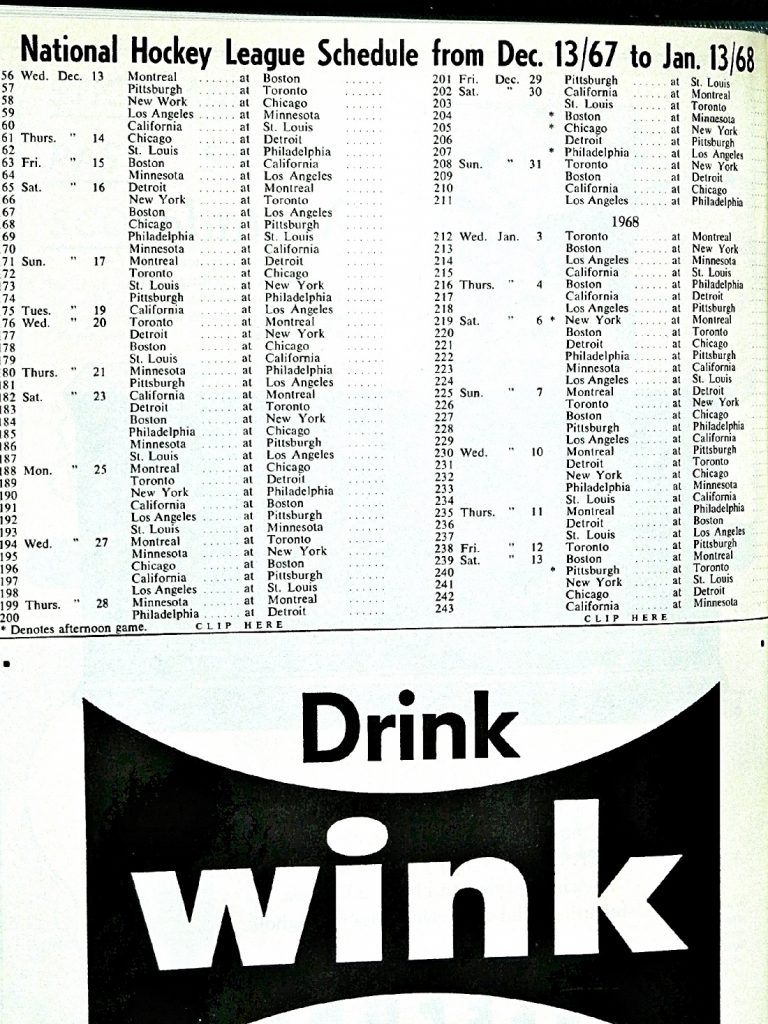 EMAIL: HOWARDLBERGER@GMAIL.COM