TORONTO (Jan. 2) — As we enter the year 2018, the Maple Leafs are somewhat betwixt and between.
Toronto reaches the halfway mark of its schedule tonight against Tampa Bay at the Air Canada Centre a very–respectable ninth overall in the 31–team National Hockey League, yet only four points removed from a less–respectable 15th. A regulation–time victory over the Lightning would move the Maple Leafs to within eight points of the Atlantic Division lead; Tampa Bay still holding two games in hand. A regulation loss tonight — combined with a Boston win over the New York Islanders in Brooklyn — would drop the Leafs 12 points behind the Lightning and two in back of the second–place Bruins; the Beantowners holding three games in hand. So, while the Leafs are in no danger whatsoever, right now, of missing the playoffs (fourth–place Florida in the Atlantic is nine points behind Toronto; the top three teams in each division qualify), home–ice advantage in a likely first–round Stanley Cup quarrel with Boston is very up for grabs.
Moreover, the Leafs have to begin playing better hockey. The club was ordinary in December with a 6–6–1 record and is 4–5–1 in its past 10 games. The inexplicable Vegas Golden Nights (more later) posted a rather easy 6–3 win over the Leafs on New Year's Eve afternoon at T–Mobile Arena (Toronto's first visit to the expansion city). Nor could the Leafs hold a lead against the 21st–place Colorado Avalanche, in Denver, two night previous. Earlier in the month came a 3–1 loss to the 25th–place Detroit Red Wings in the inaugural visit to Little Caesars Arena. So, the Leafs haven't been performing to expectation the past four–plus weeks.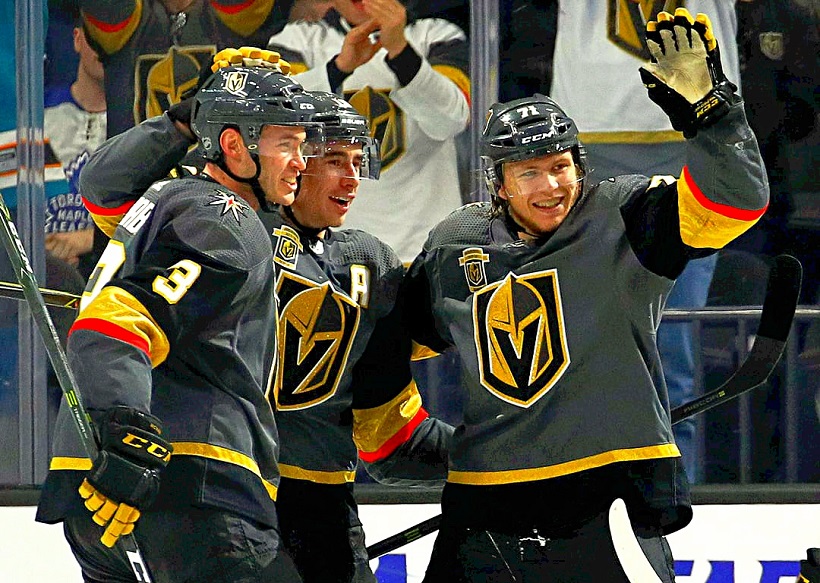 THE GOLDEN KNIGHTS HAD LITTLE TROUBLE WITH THE LEAFS ON SUNDAY IN LAS VEGAS. JOHN LOCHER THE ASSOCIATED PRESS
This is no longer about making the playoffs — Toronto's less–than–lofty goal each season for as long as most can remember. The Leafs have graduated beyond such an objective and should be closer to challenging Tampa for the division lead. Opportunity does abound with a 25/17 home/road split in the second half of the schedule; the Maple Leafs are an impressive 11–5–0 thus far at the Air Canada Centre. But, opportunity must be availed of, and the Leafs have traditionally aborted such circumstances while playing at home.
If, however, this season proves different, Toronto will indeed begin to challenge the Lightning for its first division title since 1999–2000 (under the late Pat Quinn) and only its second since 1962–63.
VEGAS PHENOMENON VASTLY UNDERPLAYED
Yes, hockey observers have marveled at the Vegas Golden Knights in the first half of the NHL season.
But, marveling isn't nearly enough.
At no time in the history of professional sport has an expansion team performed as the Knights have in their first 37 games. With a 26–9–2 record for 54 points, Vegas is perched second to Tampa Bay in the overall NHL standings. Had anyone suggested back in October that the Golden Knights — entering the new year — would be 13 points and 20 places ahead of the two–time Stanley Cup–champion Pittsburgh Penguins, he or she would have been wrapped in a white coat. But, that's precisely the situation heading into action tonight, with Vegas hosting fourth–place Nashville at 10:30 p.m. EST. It is nothing short of a phenomenon.
In my view, the Vegas first–half performance is the most remarkable circumstance in the NHL since Wayne Gretzky obliterated the record book with 92 goals and 212 points in 1981–82. It ranks alongside the 35–game undefeated streak (25–0–10) of the 1979–80 Philadelphia Flyers, or Bobby Orr becoming the first (and only) defenseman to win the Art Ross Trophy (in 1969–70). No–such events will ever be repeated. Nor will a first–year team in the NHL ever again soar like the Golden Knights — on pace for a startling 119 points.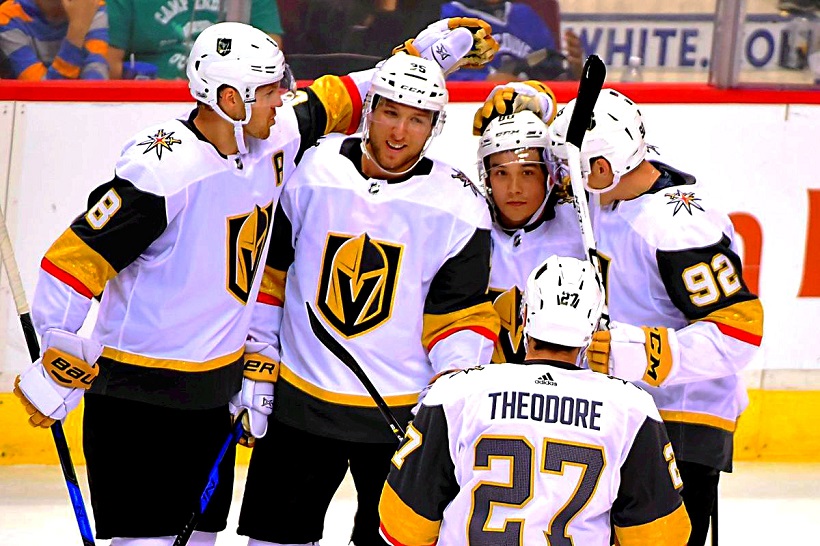 THE VEGAS GOLDEN KNIGHTS ARE WINNING AT AN UNHEARD OF PACE IN THEIR EXPANSION SEASON.
To justify such a comment, here are the Top 5 and Bottom 5 records for NHL expansion teams since 1967–68 (excluding the four that joined from the World Hockey Association in 1979–80 — Edmonton, Hartford, Quebec, Winnipeg — as no first–year team has ever been able to retain such a player as Gretzky):
TOP FIVE EXPANSION RECORDS
1993–94 FLORIDA PANTHERS: 33–34–17 (in 84 games) for 83 points.
1967–68 PHILADELPHIA FLYERS: 31–32–11 (in 74 games) for 73 points.
1967–68 LOS ANGELES KINGS: 31–33–10 (in 74 games) for 72 points.
2000–01 COLUMBUS BLUE JACKETS: 28–39–15 (in 82 games) for 71 points.
1993–94 ANAHEIM MIGHTY DUCKS: 33–46–5 (in 84 games) for 71 points.
BOTTOM FIVE EXPANSION RECORDS
1991–92 SAN JOSE SHARKS: 17–58–5 (in 80 games) for 39 points.
1999–2000 ATLANTA THRASHERS: 14–57–7 (in 82 games) for 39 points.
1972–73 NEW YORK ISLANDERS: 12–60–6 (in 78 games) for 30 points.
1992–93 OTTAWA SENATORS: 10–70–4 (in 84 games) for 24 points.
1974–75 WASHINGTON CAPITALS: 8–67–5 (in 80 games) for 21 points.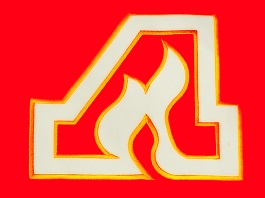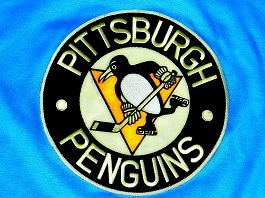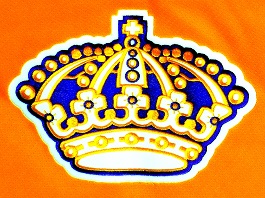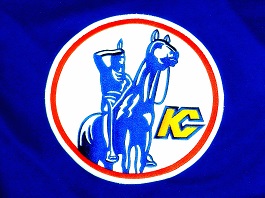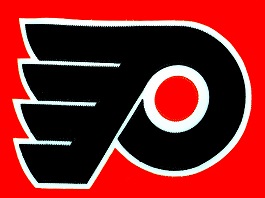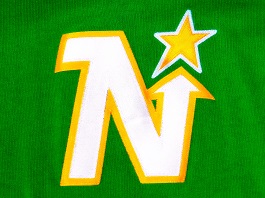 NHL EXPANSION RECORDS ARE LIKELY TO BE OBLITERATED BY VEGAS THIS SEASON.
Yes, before you begin to argue, times have changed in the NHL. Points have been awarded more liberally since 2005–06 and the advent of the "three–point game" (winning team in overtime or a shootout gets two points; the loser one). Yes, the 1967–68 expansion teams played only 24 of 74 games against the established six clubs; the remainder head–to–head. But, so what? Already, in the first half of the current season, Vegas has accumulated more points (54) than seven expansion brethren in full seasons — the Bottom 5 as listed above plus the 1967–68 Oakland Seals (47 points) and the 1974–75 Kansas City Scouts (41 points). At its current pace of 119 points, Vegas would eclipse, by 36, the NHL expansion record of the '93–94 Florida Panthers. In any comparison, we're talking not only apples and oranges but watermelons and grapes.
THE LEAFS — 50 YEARS AGO
From the EXPORT 1967–68 Maple Leaf Gardens calendar: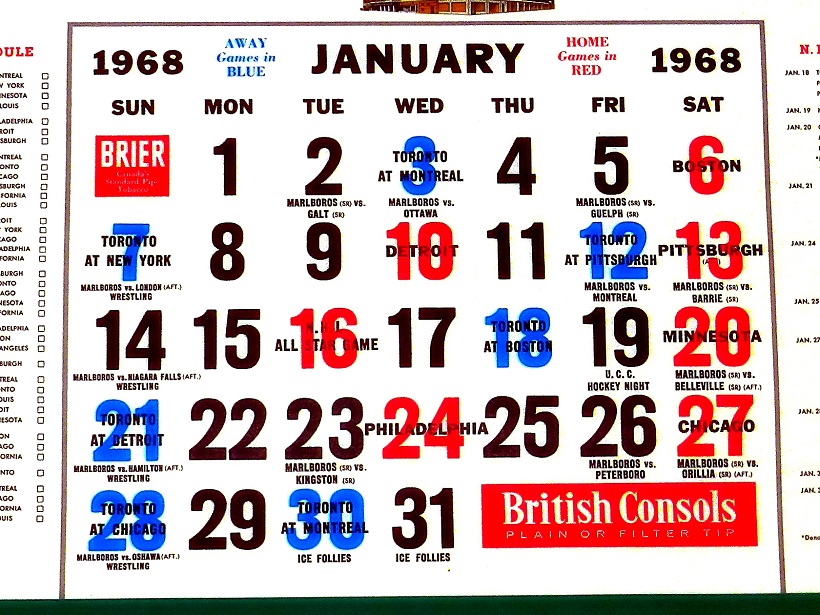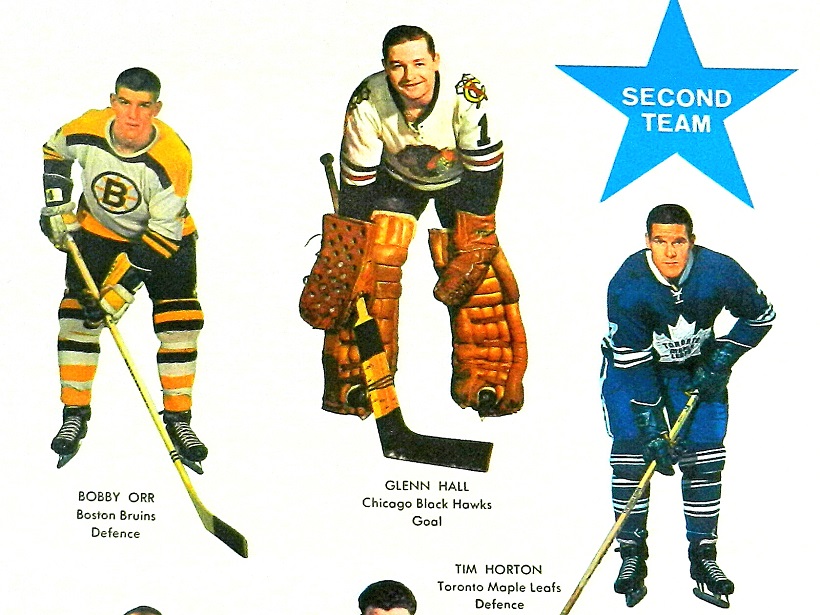 ROOKIE BOBBY ORR AND VETERAN TIM HORTON FORMED THE 2nd ALL-STAR DEFENSE PAIRING IN 1966–67.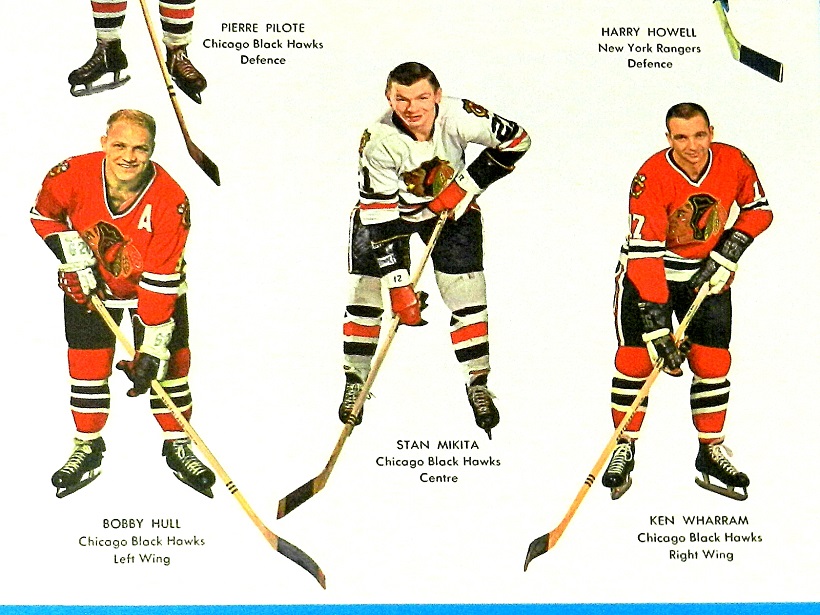 CHICAGO SWEPT THE 1st ALL–STAR TEAM AT FORWARD IN 1966–67.
HOCKEY CARDS — 1960's / 70's
An assortment of NHL cards from my collection: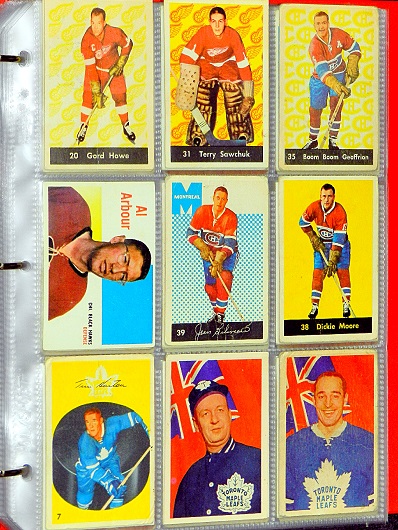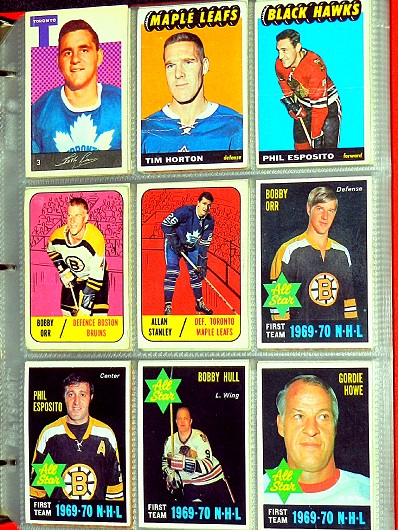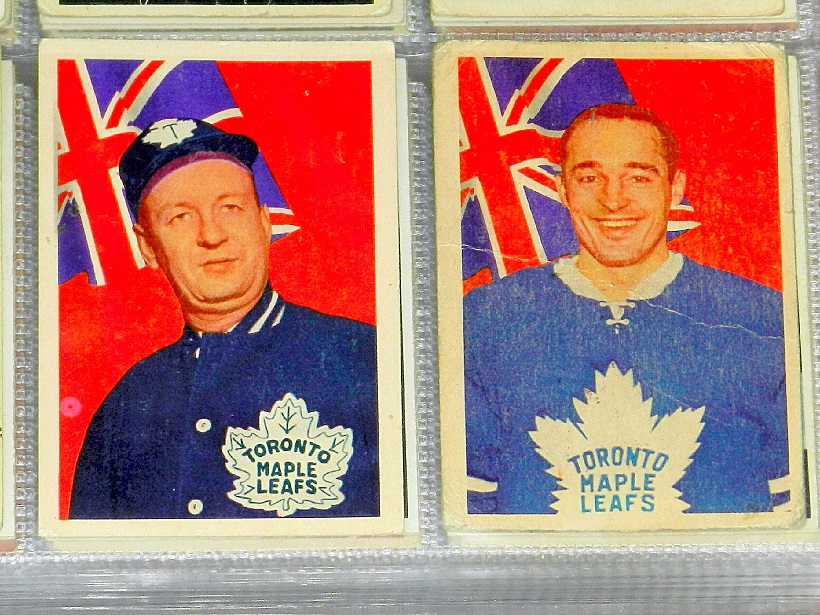 PUNCH IMLACH (LEFT) AND FRANK MAHOVLICH FROM THE 1963–64 PARKHURST NHL SET.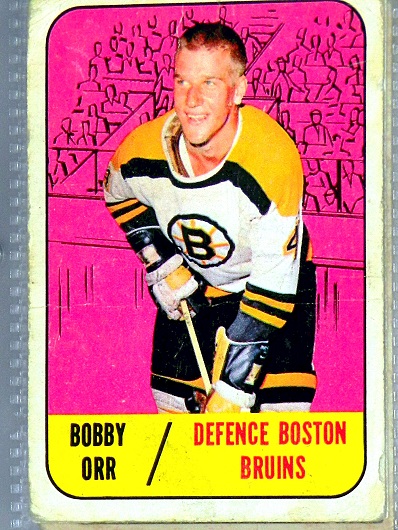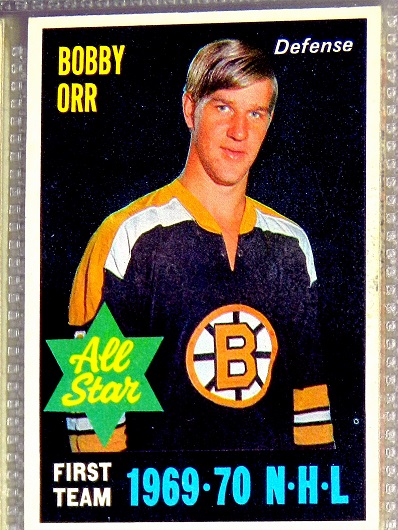 BOBBY ORR's SECOND NHL CARD (LEFT) FROM THE 1967–68 TOPPS SET. AND HIS FIRST TEAM ALL–STAR CARD (RIGHT) FROM THE 1970–71 O–PEE–CHEE NHL SET.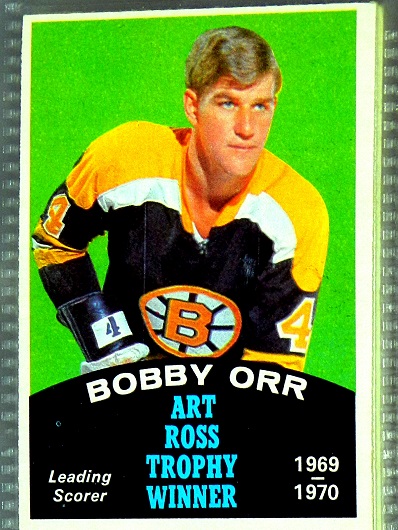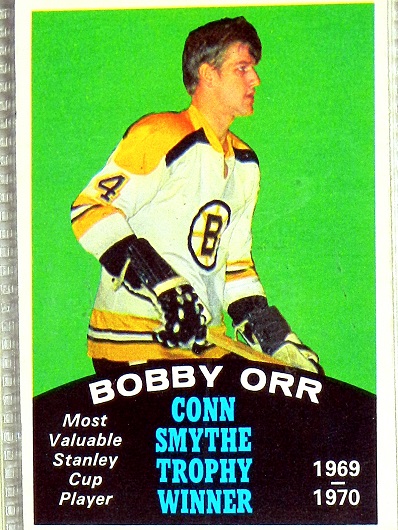 ORR CLEANED UP WITH NHL AWARDS IN 1969–70 (ABOVE AND BELOW) AS THE BOSTON BRUINS WON THE STANLEY CUP. THESE CARDS FROM THE 1970–71 O–PEE–CHE NHL SET.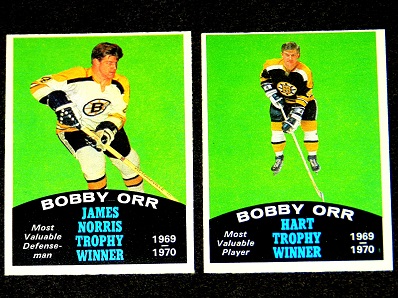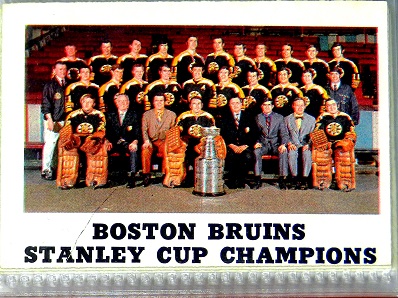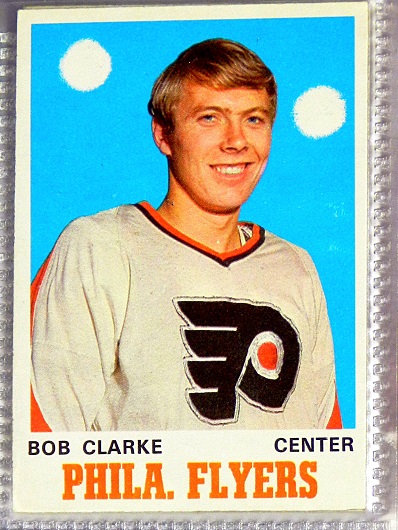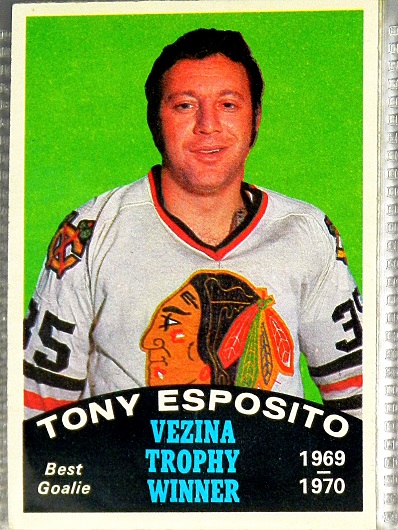 HALL–OF–FAMERS BOBBY CLARKE AND TONY ESPOSITO WERE ROOKIES IN 1969–70, BUT ESPO WON THE CALDER TROPHY WITH 15 SHUT–OUTS FOR CHICAGO, A RECORD THAT STILL EXISTS.
EMAIL: HOWARDLBERGER@GMAIL.COM