TORONTO (Feb. 3) — I received a largely unexpected call on Friday from a long–time media contact in Ottawa. A person with whom I had routinely made acquiescence in the press box at the Canadian Tire Centre (and elsewhere around the National Hockey League) during my years covering the Maple Leafs for The FAN–590. "How nice to hear from you," I warbled. "To what do I owe this pleasure?"
My friend quickly cut to the chase: "With the right package, the Leafs could grab Erik Karlsson before the (Feb. 26) trade deadline," he said. "I'm telling you there's little chance [Senators' owner Eugene] Melnyk will sign him to a 'career' extension. The only hope is confirmation of the new arena–project at LeBreton Flats (near downtown Ottawa). But, even in a best–case scenario, construction wouldn't start until April of next year (2019). On the ice, the Senators are a mess. It's the right time for a rival general manager to pounce."
This, of course, is only one man's opinion and Lou Lamoriello isn't in the habit of going postal at the trade deadline. But, my friend has been around NHL circles for many years, with a few broken stories to his credit.
"So, what would it take for the Leafs to pull it off?" I asked.
"Well, they'd have to start with [Mitch] Marner and young [Travis] Dermott, their best blue line prospect," came the reply. "Throw in another medium–range prospect, or a draft pick, and [Senators' GM Pierre] Dorion would listen. I guarantee you. Everyone in this organization is feeling heat right now."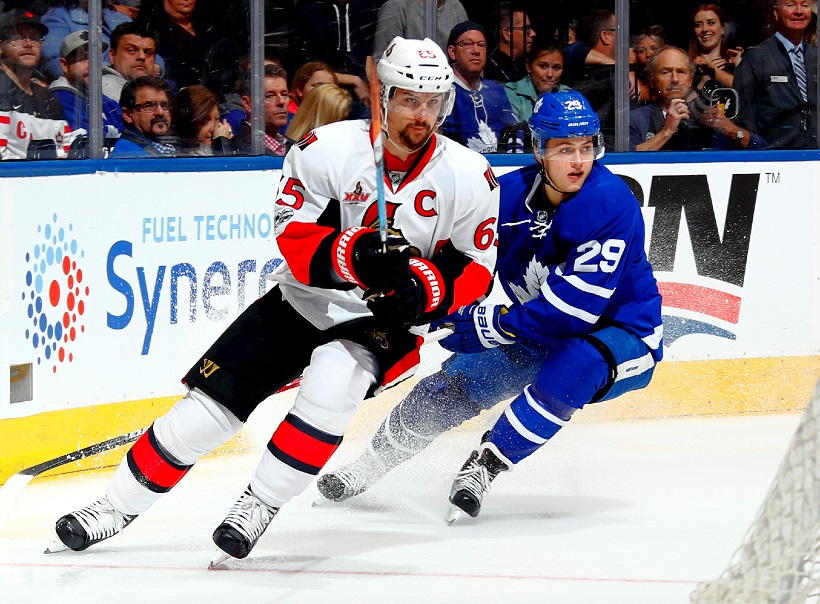 WOULD THE LEAFS BE BOLD ENOUGH TO PULL OFF A BLOCKBUSTER TRADE WITH OTTAWA, UNITING FELLOW–SWEDES ERIK KARLSSON AND WILLIAM NYLANDER (29)? SUCH A DEAL WOULD BE THE BIGGEST HERE IN TORONTO IN MORE THAN A QUARTER–CENTURY. MARK BLINCH GETTY IMAGES
The Senators, unquestionably, have been the NHL's biggest disappointment in 2017–18. After nearly making it to the Stanley Cup final last spring, they sit 29th in the overall standings, ahead of only Buffalo and Arizona. Imagine the greenbacks one could have earned had he placed a pre–season bet that the expansion Vegas Golden Knights would be 31 points up on Ottawa in early–February. A six–game losing streak ended on Thursday night, at the Canadian Tire Centre, with a 2–1 victory against Anaheim — Karlsson scoring at 0:32 of overtime. Much like his team, Karlsson is having a sub–par season (by career standards) with 34 points in 44 games. Barring a late eruption, he isn't likely to close in on his best–season point totals: 82, 78, 74 and 71. From a skill perspective, he is, however, among the top half–dozen skaters in the NHL and would spectacularly engorge the Leafs' biggest deficit of the past 40 years: a Norris Trophy–caliber defenseman.
Whether or not Lamoriello has the urgency and appetite — or the stones — to pull off such a blockbuster is another question. His best trade as Leafs GM occurred in the relative calm of summer: acquiring goalie Frederik Andersen from the Ducks on June 20, 2016 for first and second–round draft picks. Trading for Karlsson would dwarf any deal the Leafs have made since Cliff Fletcher purloined Doug Gilmour from Calgary more than 26 years ago. It would also lift Toronto alongside (or ahead of) any of the Stanley Cup contenders this season; imagine Karlsson and Morgan Rielly as Nos. 1 and 2 on the blue line depth chart.
Karlsson, 27, has one year left on his contract (and $6.5–million cap hit) with Ottawa; he can file for unrestricted free agency after next season. He would instantly become the most–talented puck–moving defenseman with the Leafs since fellow–Swede Borje Salming in the mid–to–late–70's.
DEJA VU, ONE YEAR LATER…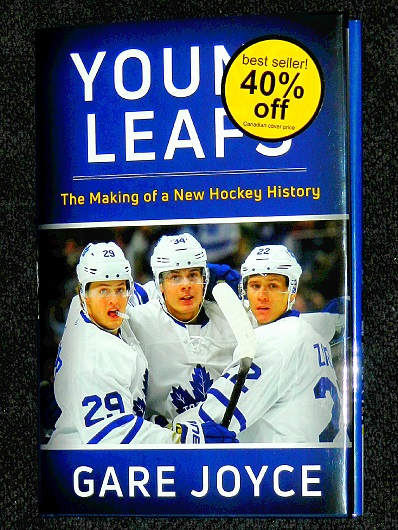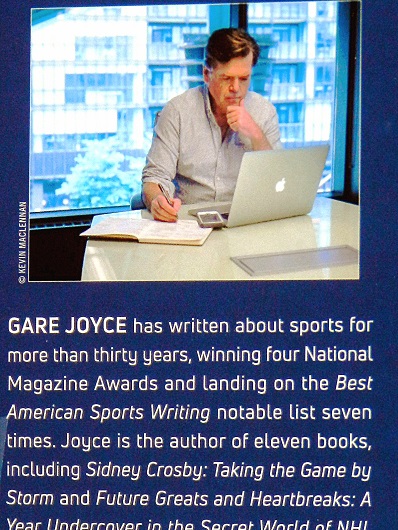 As my friend, Gare Joyce, reminds readers in his wonderful, new book (above), it was on Super Bowl Weekend last season that the Maple Leafs went into Boston "nearly deadlocked" in the Atlantic Division standings. One year later? Same place. Same deficit in the division. It's Toronto at Boston tonight (7 p.m. EST) on Hockey Night In Canada… the biggest game of the season, thus far, for both teams. Last year, the Bruins led the Maple Leafs by three points and Toronto had five games–in–hand. In a wild, back–and–forth struggle, the Leafs coughed up a 3–1 lead but prevailed, 6–5, on a late–regulation–time goal by James van Riemsdyk.
Tonight, it's the Bruins with games–in–hand (four) and again a three–point lead over third–place Toronto; the Leafs cutting into Boston's margin this week with four consecutive wins (the past two by shut–out). Ultimately at stake (it would appear) is home–ice advantage in an opening–round playoff series — the first between Toronto and Boston since 2013. But, there's lots of hockey to be played between now and April.
Gare Joyce is a splendid writer and author. Among his 11 books are biographies of Sidney Crosby and Bobby Hull. His current offering chronicles the Maple Leafs' bounce–back season of 2016–17, during which rookies Auston Matthews, William Nylander and Mitch Marner contributed to a 26–point rise in the standings and the club's first playoff berth in a full, 82–game season since 2003–04. YOUNG LEAFS: The Making of a New Hockey History is available here: http://bit.ly/2FJ6SeC. And, here: http://amzn.to/2nAyyLO.
THE SOLUTION IS EASY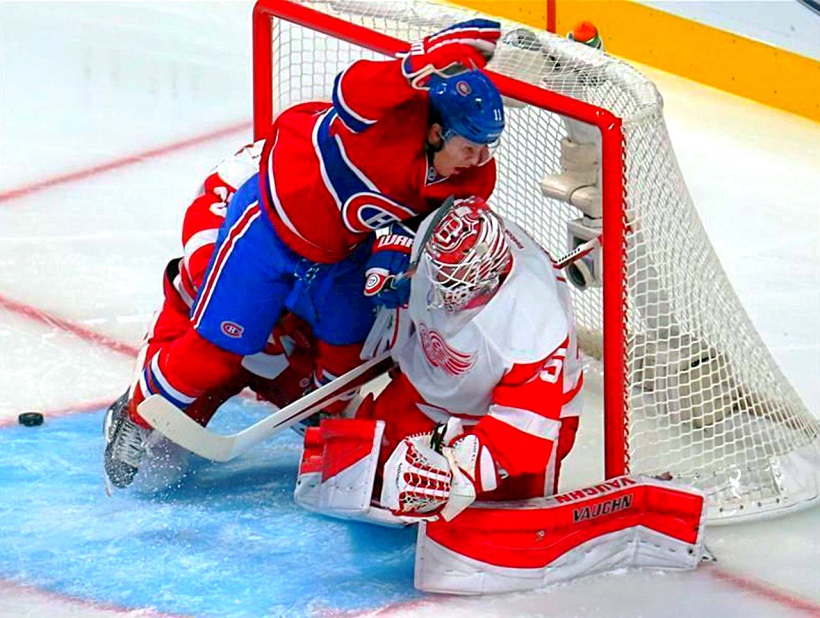 Here's a perfect way to end the firestorm over goaltender interference: Go back to making it un–reviewable. Stay with the call on the ice and live with the judgment in closest proximity to the play — as did the NHL, quite reasonably, until the 2015–16 season. Only since the advent of video review has there been league–wide turmoil. The reason is simple — one form of perception (by the referee) becomes multiple forms of perception (involving NHL Operations at the "war room" in Toronto). As such, there really is no right or wrong; merely an often–troublesome consensus resulting from the manner in which different sets of eyes determine a play. Why, then, not return to making the referee's call final? The NHL has, by many lengths, the best officials in the world. The human element dictates both the on–ice call and the video ruling. Neither is fail–safe. There was far–less controversy before goaltender interference became subject to video review.
The 2015 amendment has merely (and inevitably) caused aggravation.
YUP, IT'S FEBRUARY 3rd (again)…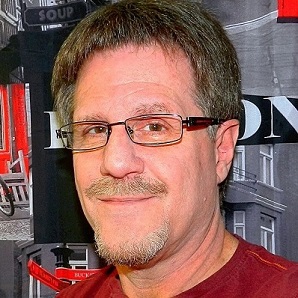 You likely won't notice much of a current–day (or prior) resemblance between former Leafs winger Dave (Tiger) Williams (left) and yours truly (right). But, we do share today as a birthday. The Tiger, of course, is significantly older than me… actually, quite a bit older… well, kind of older… okay, he's got me by a measly five years. The truculent one is 64 today. I'll let you mathematical wizards guess my age.
50 YEARS AGO THIS WEEKEND
Feb. 3 and 4, 1968, saw the Maple Leafs in Pennsylvania for an expansion doubleheader with the Pittsburgh Penguins (Saturday) and Philadelphia Flyers (Sunday); the latter being Toronto's first–ever visit to the Spectrum. Typically, the 1967–68 Leafs — defending Stanley Cup champion — foundered against the new clubs that comprised the NHL's West Division. A 3–3 draw in Pittsburgh was followed by a 4–1 loss at Philadelphia. Here, from the scrapbook collection of Paul Patskou, are the game stories in the old Toronto Telegram, written by Paul Dulmage: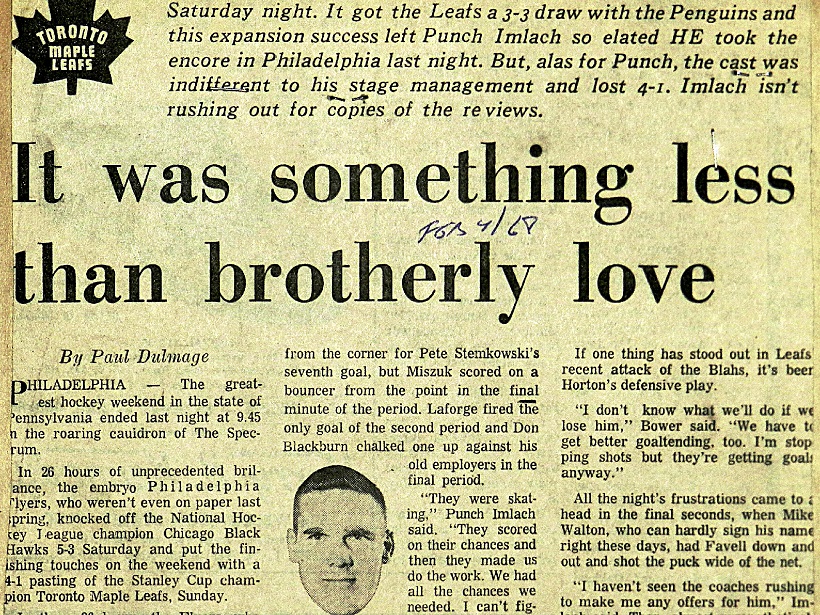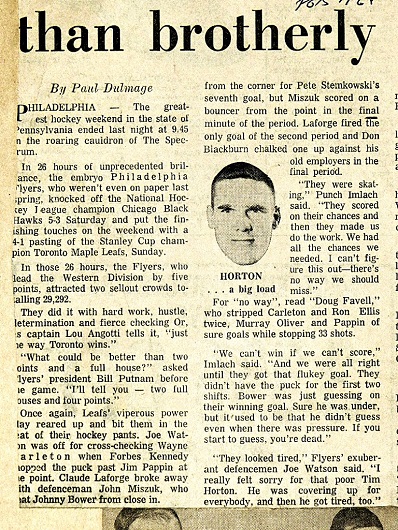 79 YEARS AGO at Maple Leaf Gardens
As part of my collection are programs from virtually every year of hockey (1931–1999) at Maple Leaf Gardens. In this issue — a Toronto–Detroit game on Jan. 28, 1939 — I've posted images (primarily) from the advertisements of the era. Notice the prices… and the at–home services that are long–since in the past. The Maple Leafs hammered the Red Wings, 6–0, with Turk Broda recording one of his eight shutouts in the 1938–39 season. Coached by Dick Irvin Sr., Toronto (19–20–9 in 48 games) was building toward its first dynasty — Stanley Cup titles (under new coach Hap Day) in 1942–45–47–48–49 and 1951. Enjoy: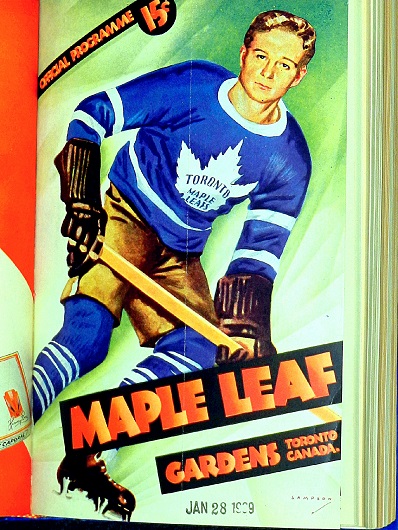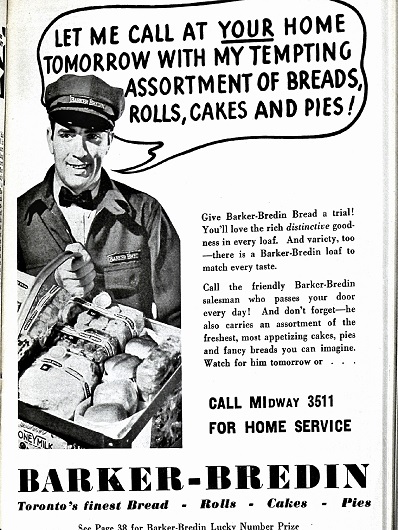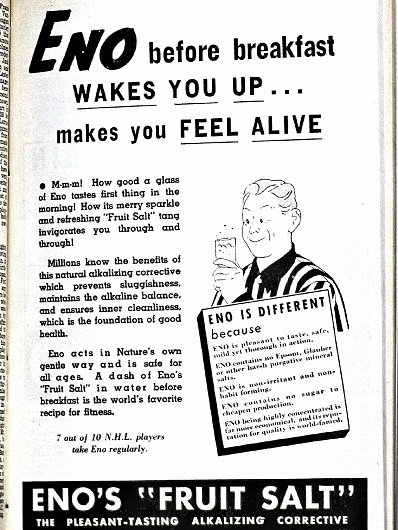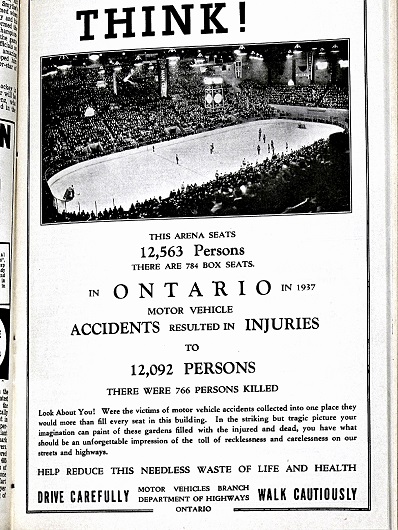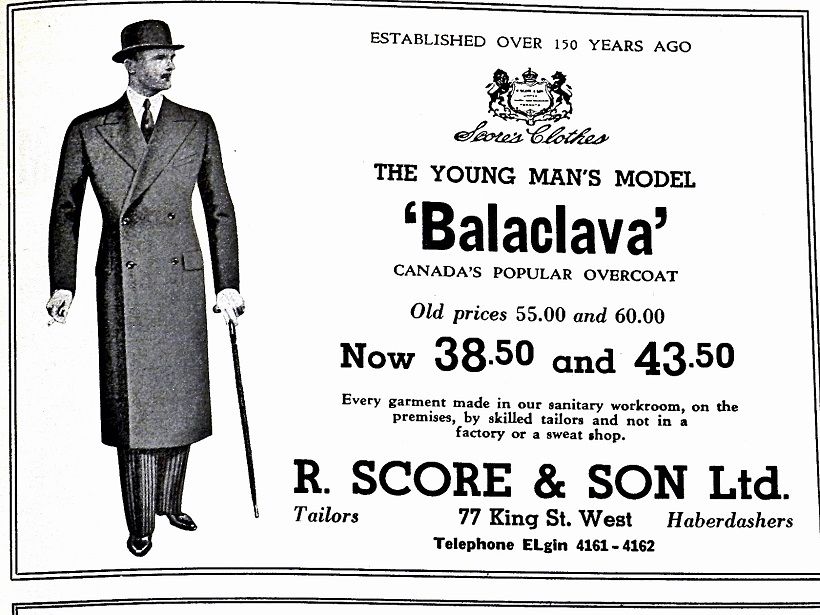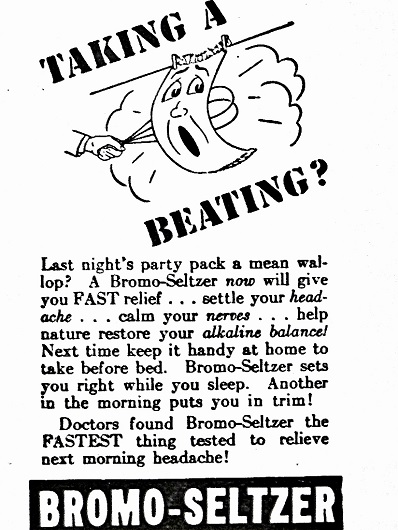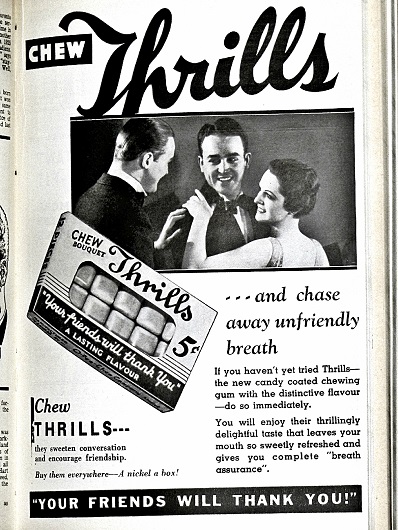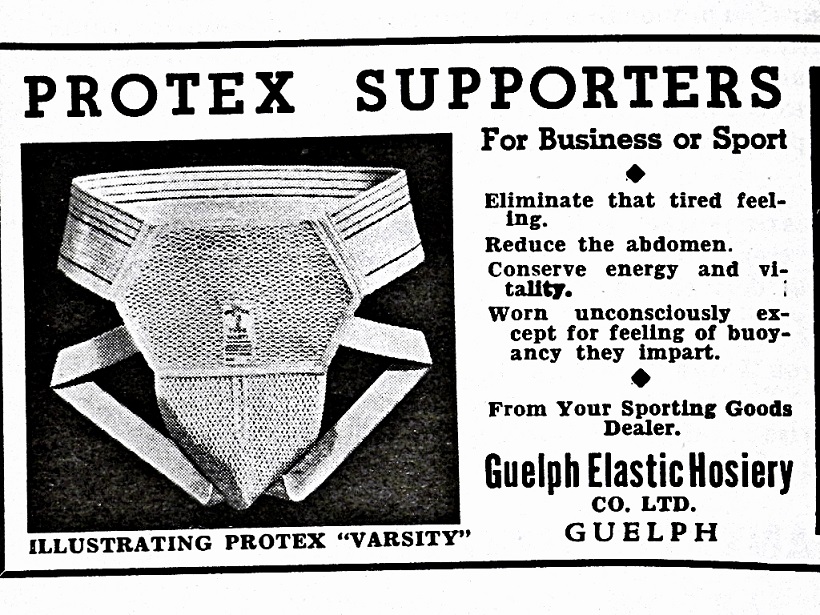 NOTHING QUITE LIKE THAT "TIRED FEELING", HUH GUYS?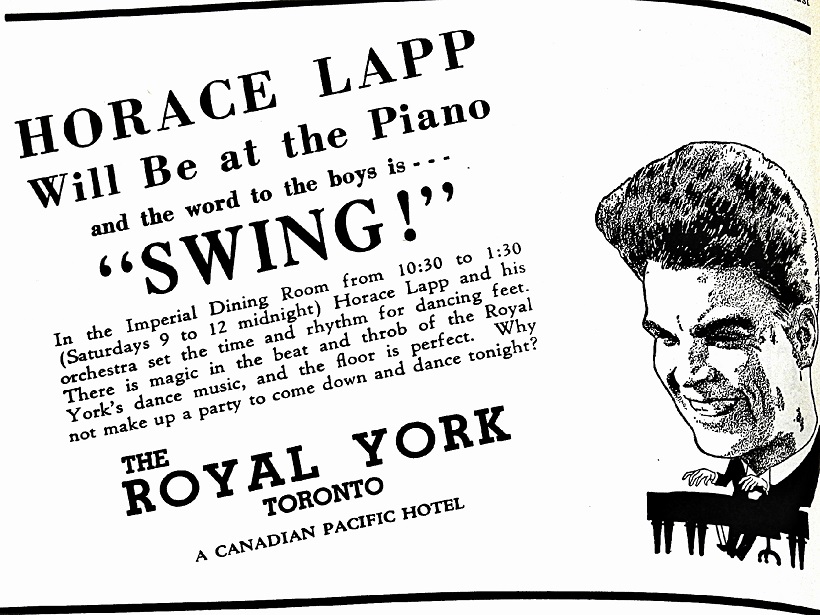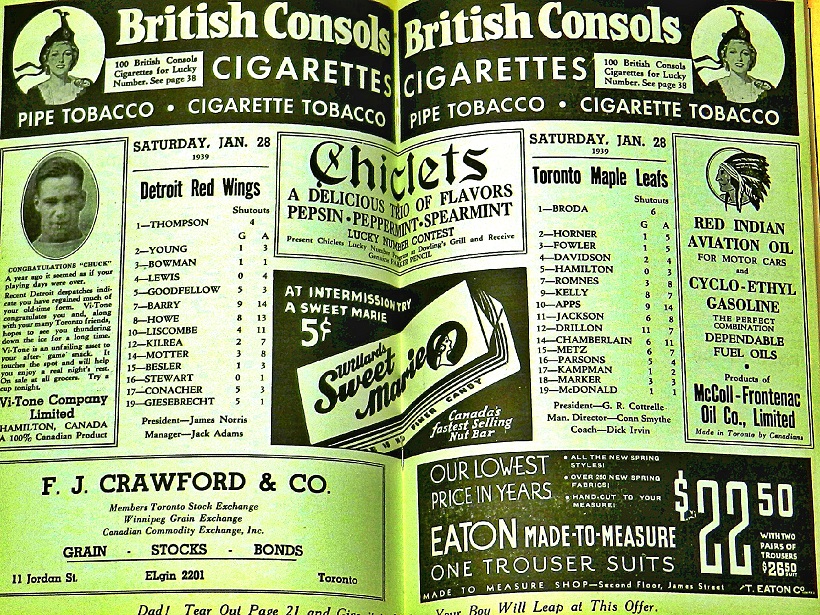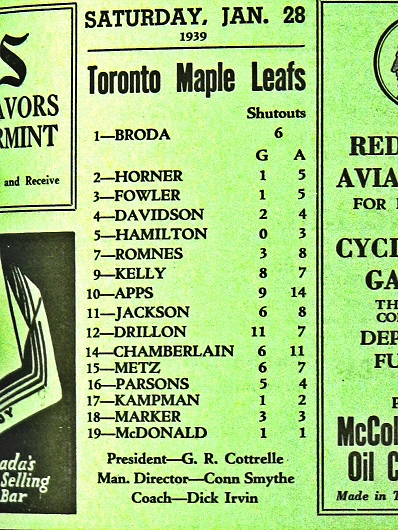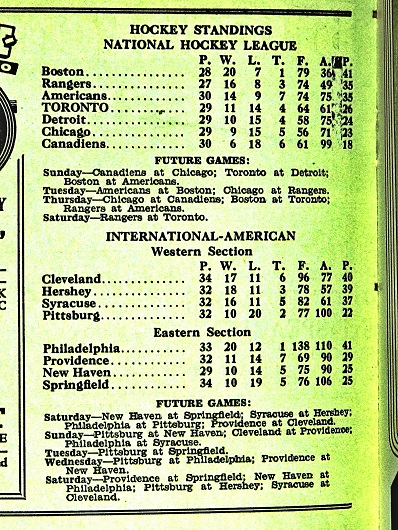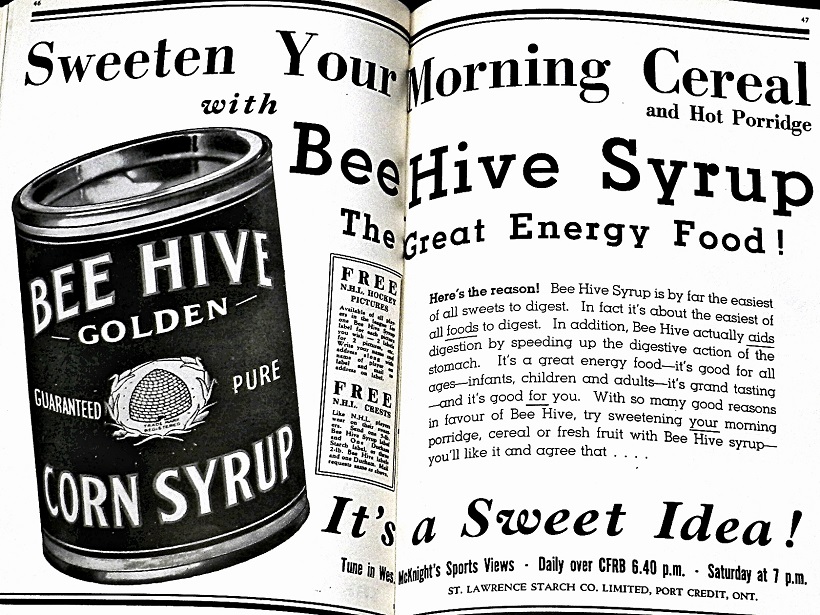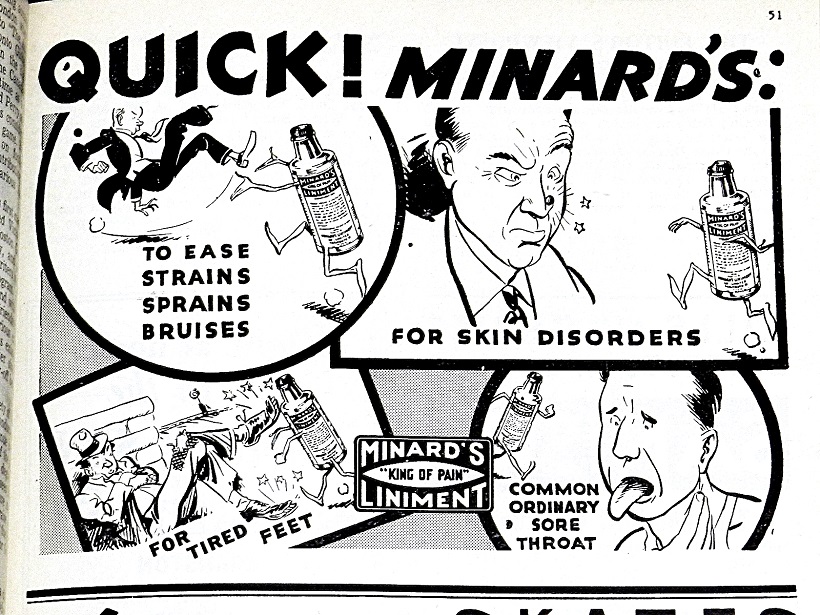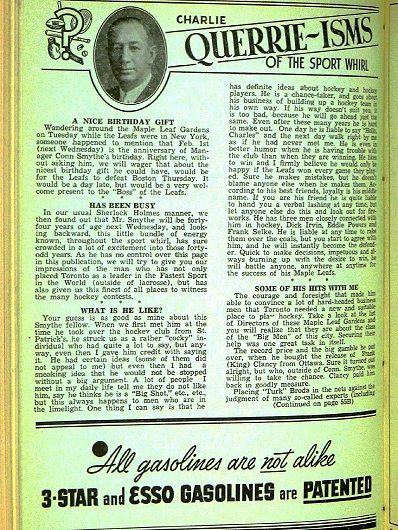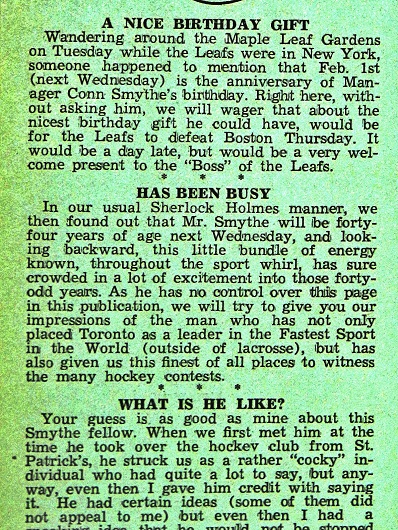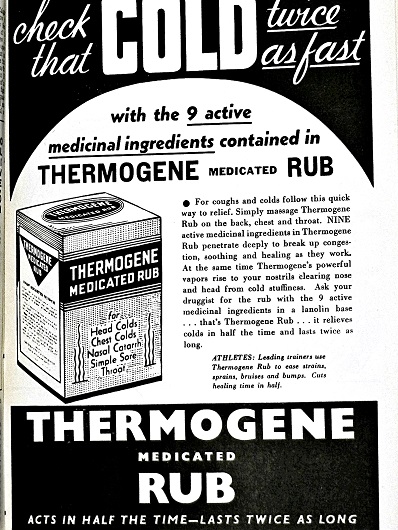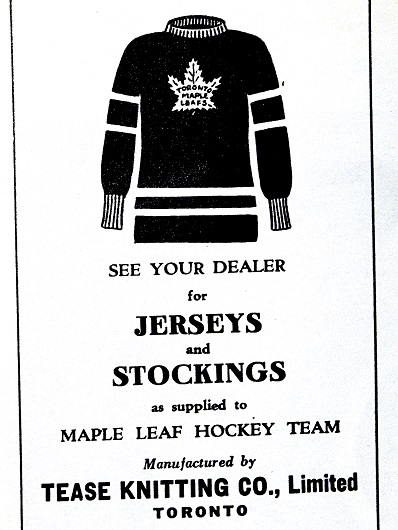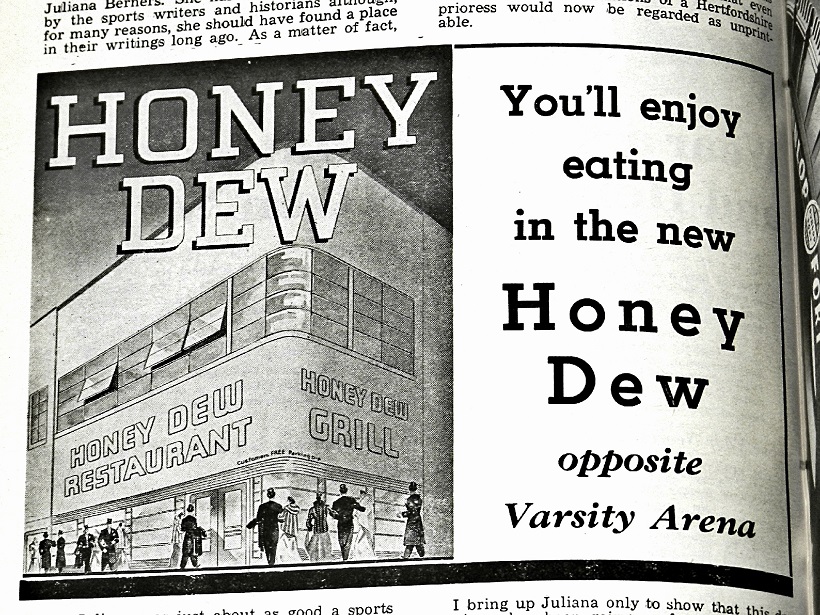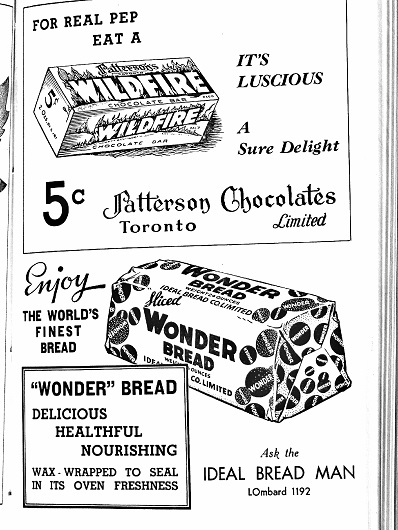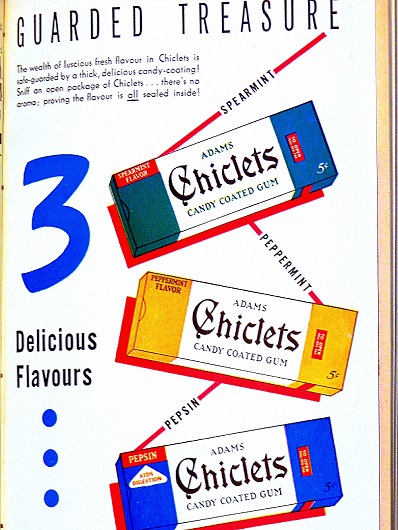 EMAIL: HOWARDLBERGER@GMAIL.COM