TORONTO (Aug. 6) — William Nylander emphasized last week he is out for a "long–term" deal coming off entry–level salary restriction, rather than a shorter "bridge" contract. If I were Kyle Dubas, general manager of the Toronto Maple Leafs, I would try to assure that Nylander obtains his pact with the Ottawa Senators.
Yes, there is still time for the Leafs to acquire the lone missing piece in their arsenal: a Norris Trophy–winning defenseman to compliment their battalion of forwards. In the comparative tranquility of summer, Dubas should be all over Ottawa counterpart, Pierre Dorion. Were the Maple Leafs to land Karlsson, no team would be better–equipped to challenge for the 2019 Stanley Cup. And, isn't that the essence of professional sport — to try and win it all? Particularly for a club that hasn't been to the Cup final in 52 years?
Sure, I've written this before. And I'm writing it again for a fundamental reason: to remind you the Leafs will not become champion of the National Hockey League with their roster so–imbalanced between forward and defense. At no time in memory has the club been as well–situated to deal from a position of strength, with a glut of talent up front that includes Nylander, Auston Matthews, John Tavares, Mitch Marner, Nazem Kadri and Patrick Marleau. Trading Nylander's "long–term" request to Ottawa for at least one year of Karlsson will harm the Leafs in no way. Next summer, Dubas can decide if he wants to offer Karlsson a multi–year extension; by then, perhaps Travis Dermott or Tim Liljegren will prove worthy of NHL deployment at a much–reduced rate. And, Dubas could be contemplating the issue after raising the Stanley Cup in June.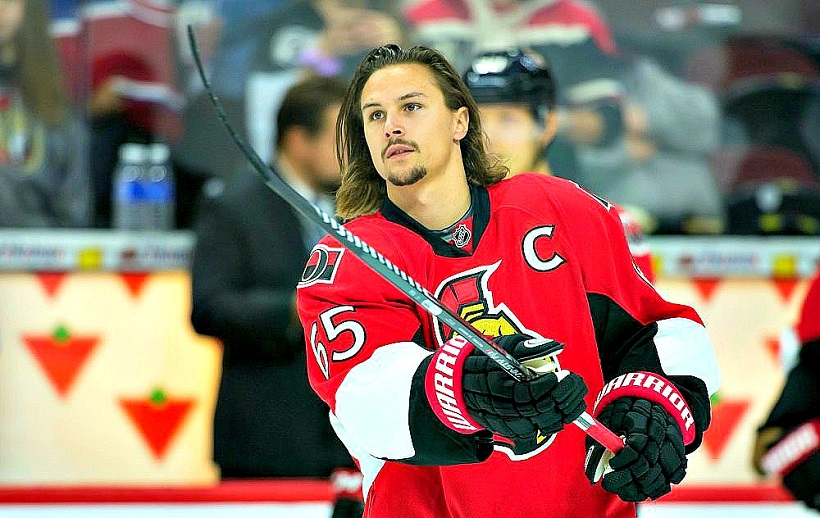 Leaf followers, of course, will continue to argue against a Nylander–for–Karlsson swap, so incurable is their penchant to over–rate assets of the Blue and White. Nylander is on the cusp of becoming another Mike Bossy while Karlsson is an old, broken–down defender with "one good playoff performance" on his ledger. Such is the myopia here in town. In fact, Karlsson is worth Nylander and something else from the Leafs, which will likely scuttle any trade attempt. Dubas, in his rookie season as GM, can probably roll the dice and hope the Maple Leafs out–gun the opposition from October to June. Given, however, that scoring chances almost always originate from behind center–ice, adding Karlsson would be an immeasurable perk. Morgan Rielly and Jake Gardiner can also move the puck, but not as innately as Karlsson. Or, as smartly from the defensive zone. If Dubas sticks with the current blue–line, the Leafs will again yield the highest number of shots on goal… and Frederik Andersen will again be fried when the playoffs roll around. Rinse. And repeat.
More ominously, the same defense corps will largely neutralize signing Tavares to his $11–million–per–season free agent pact (remember where you heard it). Why act so boldly on July 1… then so timidly when a gaping roster–hole is still evident? Rarely, if ever, is such an impeccable antidote available for trade.
Nor will it be once Tampa Bay, Dallas or Vegas scoops in to land Karlsson.
RONNIE STILL FIGHTING BACK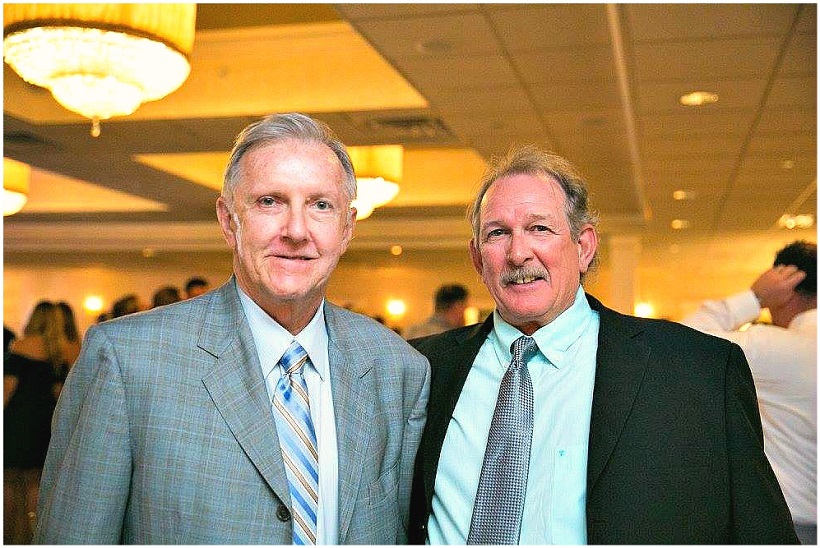 I've been staying in touch via email with former Leafs coach (2008–2012) Ron Wilson, who suffered a stroke on Dec. 6, 2016 that hampered his speech and balance; requiring extensive rehabilitation. It will come as no surprise to any person acquainted with Ron that he has battled resolutely to regain what was lost… and that he continues to enjoy retirement with his wife, children and grandchildren. As you can see in the photo (above) on Ron's Facebook page from last December, the old coach is looking good at 63 years of age. He even enjoys reading my blogs; odd, given that most of Leafs Nation believes we are still mortal enemies after our memorable dust–up in the Air Canada Centre media lounge nearly a decade ago (Mar. 10, 2009).
If you've never seen it — or wish to have another chuckle — here is the exchange… http://bit.ly/2vkgzgA.
NHL GAME–WORN JERSEYS
A photo–history of NHL expansion (1967 to 2017) in game-worn jerseys found on–line: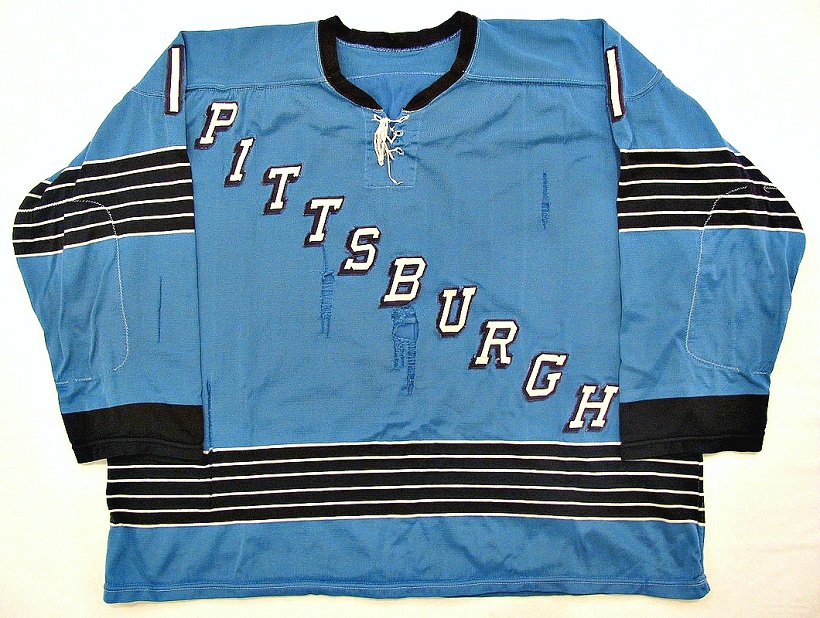 1967–68 PITTSBURGH PENGUINS (HOME)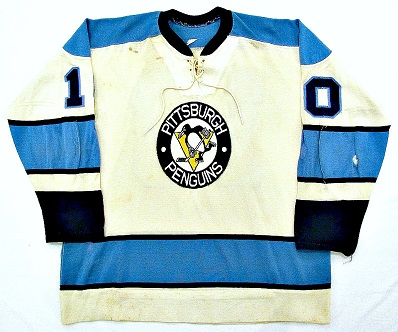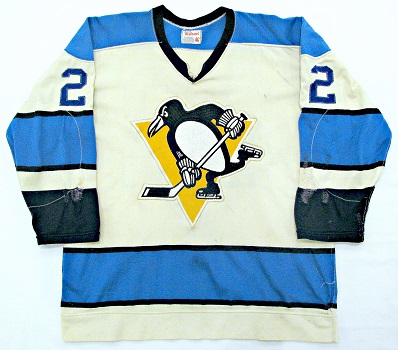 LEFT: 1969–70 PITTSBURGH PENGUINS (ROAD) / RIGHT: 1973–74 PITTSBURGH PENGUINS (HOME)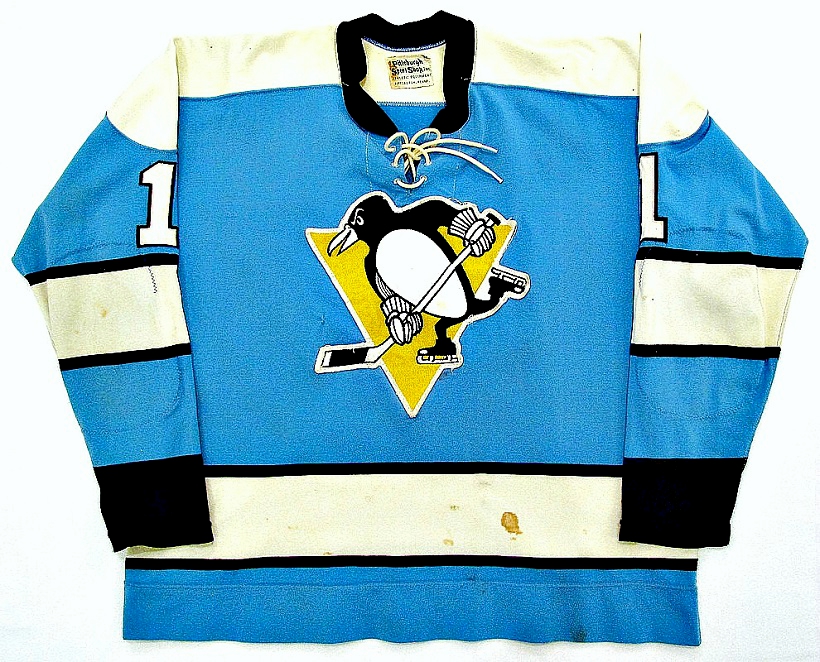 1973–74 PITTSBURGH PENGUINS (ROAD)

1975–76 PITTSBURGH PENGUINS (ROAD)

1978–79 PITTSBURGH PENGUINS (HOME)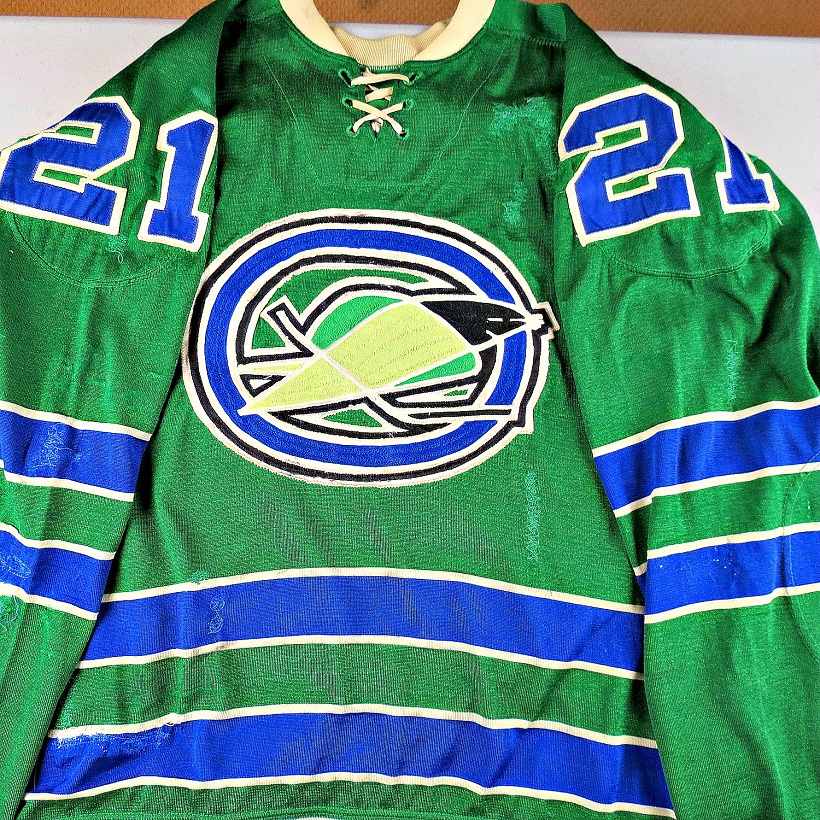 1967–68 OAKLAND SEALS (HOME)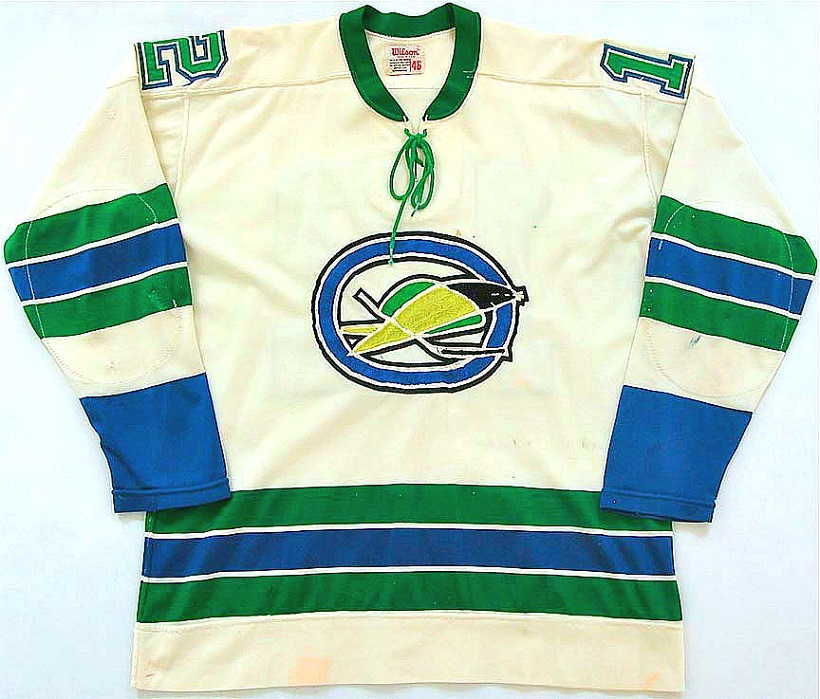 1968–69 OAKLAND SEALS (ROAD)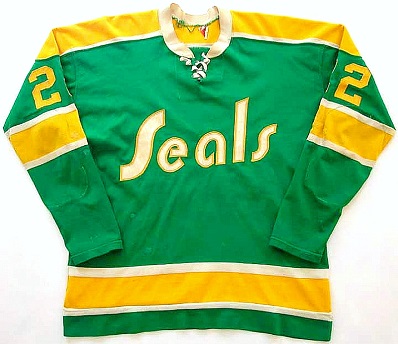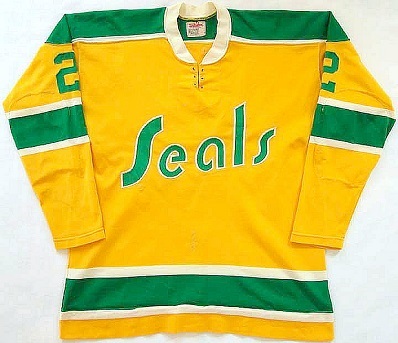 LEFT: 1971–72 CALIFORNIA GOLDEN SEALS (ROAD) / RIGHT: 1971–72 CALIFORNIA GOLDEN SEALS (HOME)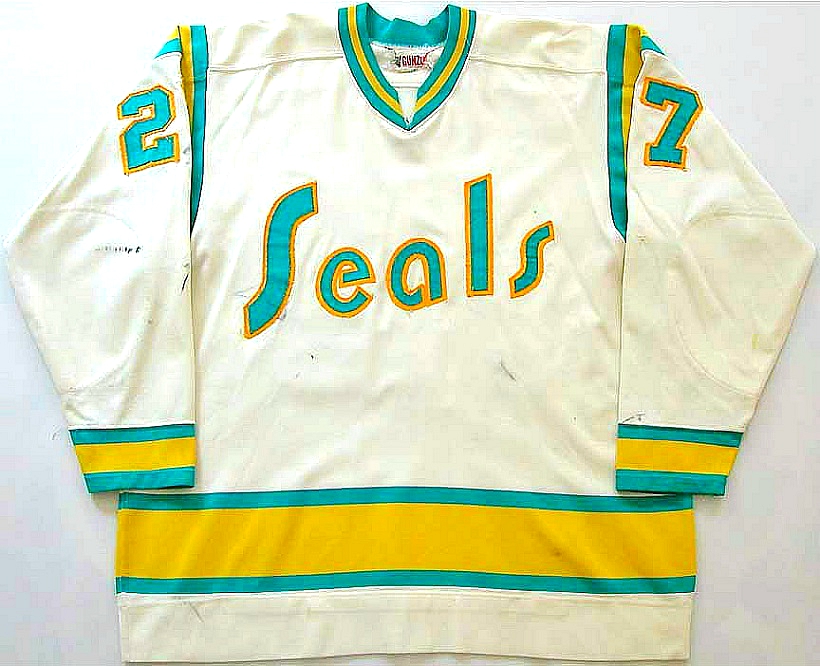 1975–76 CALIFORNIA SEALS (HOME)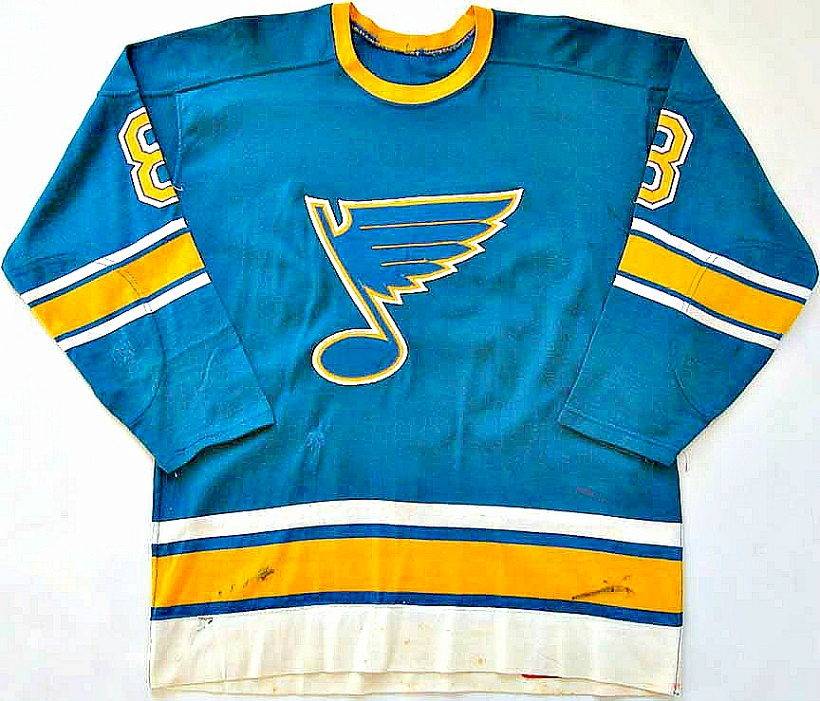 1967–68 ST. LOUIS BLUES (HOME)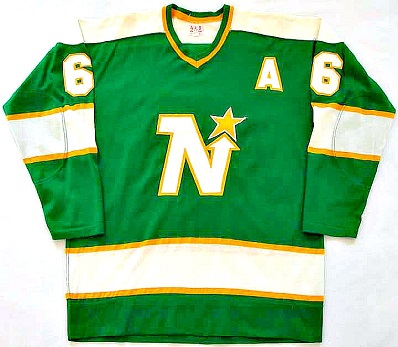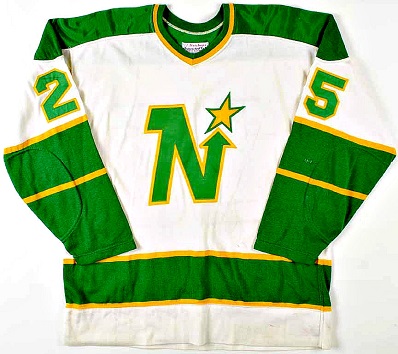 LEFT: 1968–69 MINNESOTA NORTH STARS (HOME) / RIGHT: 1968–69 MINNESOTA NORTH STARS (ROAD)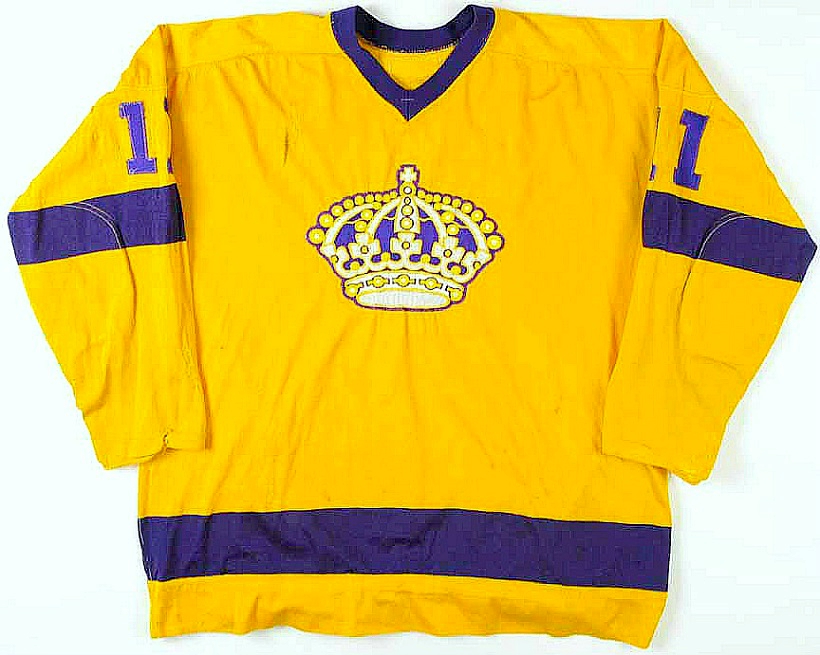 1967–68 LOS ANGELES KINGS (ROAD)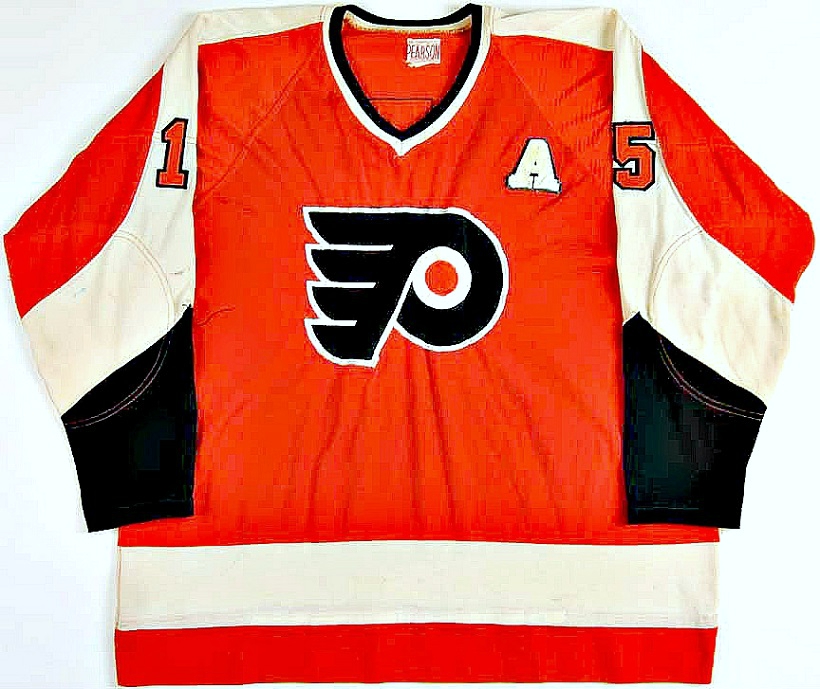 1968–69 PHILADELPHIA FLYERS (HOME)

1970–71 VANCOUVER CANUCKS (HOME)

1971–72 BUFFALO SABRES (HOME)

1972–73 NEW YORK ISLANDERS (ROAD)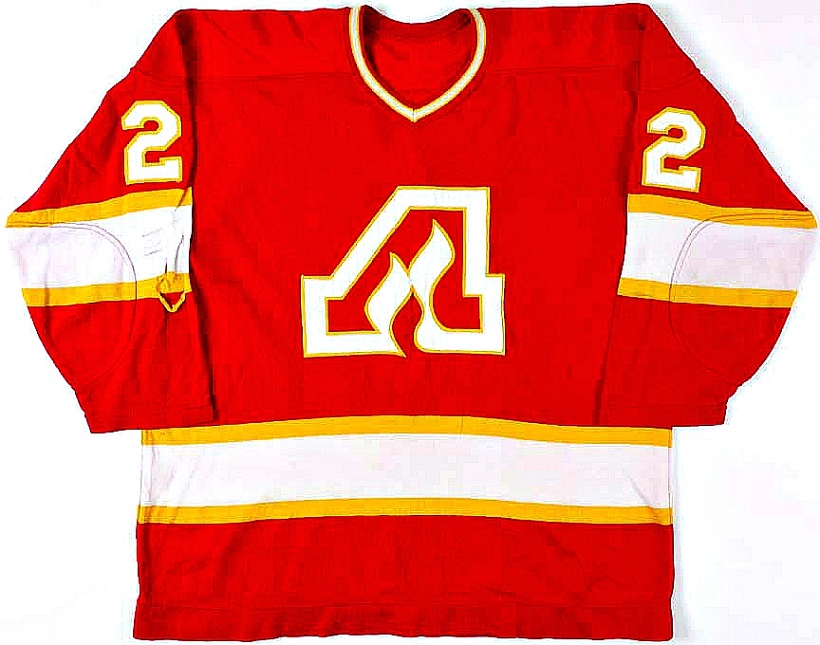 1972–73 ATLANTA FLAMES (ROAD)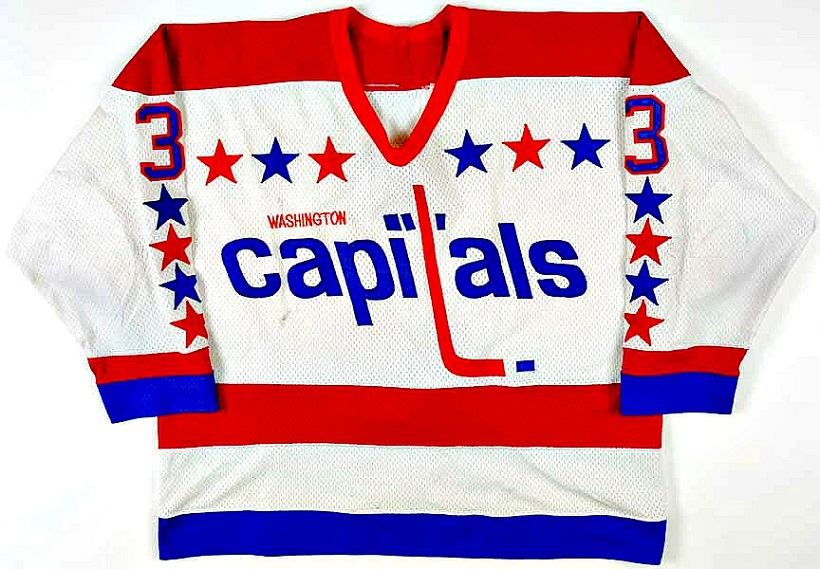 1974–75 WASHINGTON CAPITALS (HOME)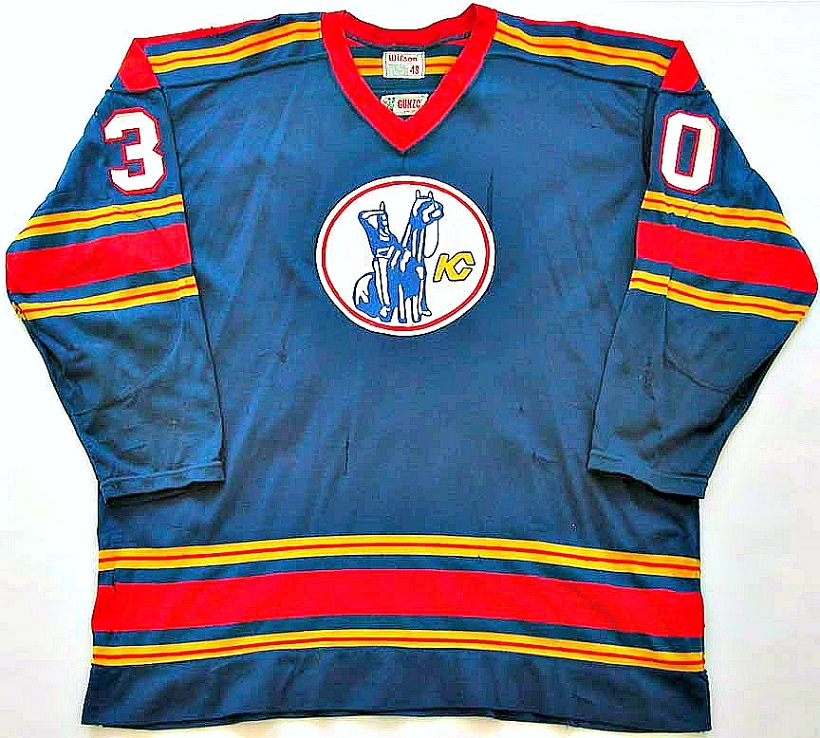 1974–75 KANSAS CITY SCOUTS (ROAD)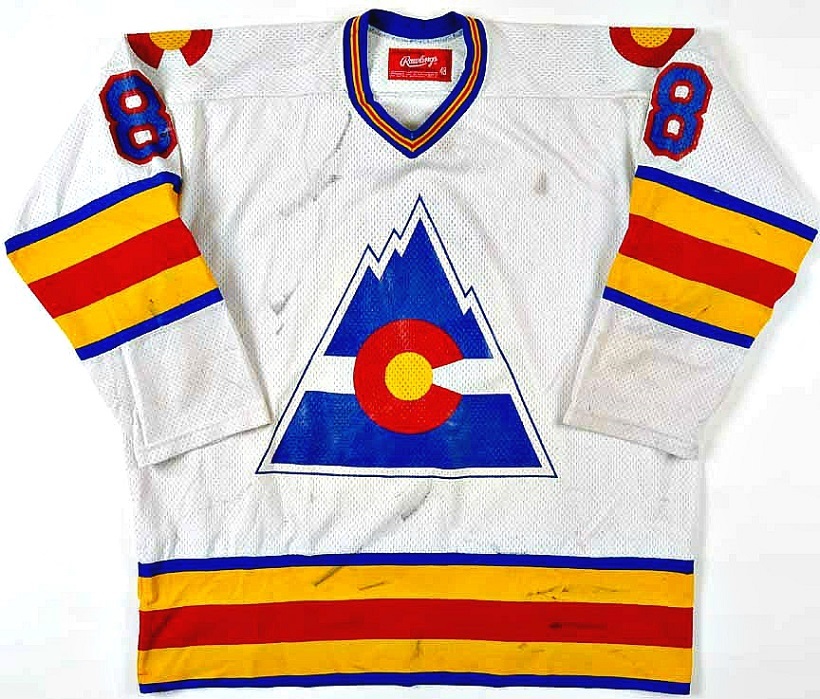 1976–77 COLORADO ROCKIES (HOME)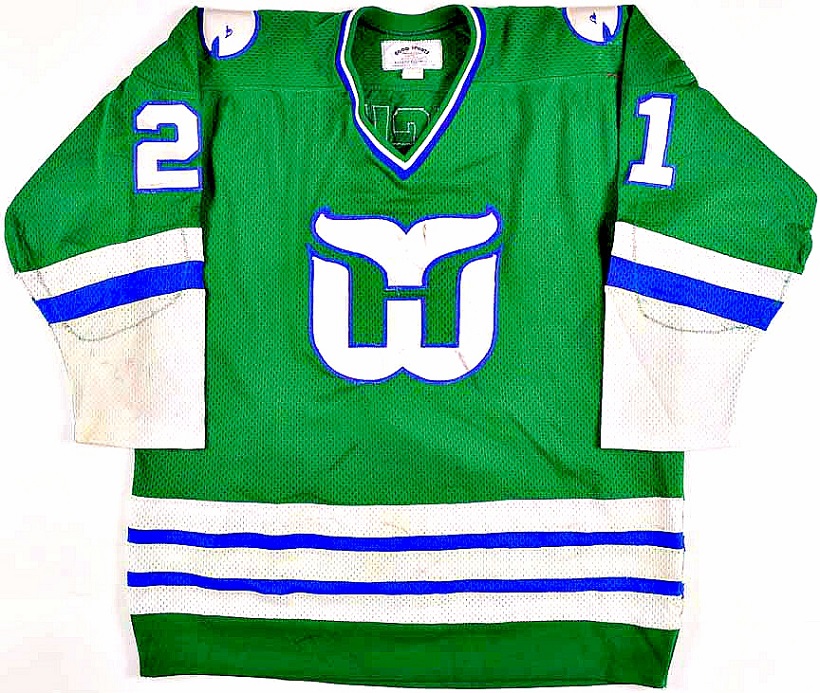 1979–80 HARTFORD WHALERS (ROAD)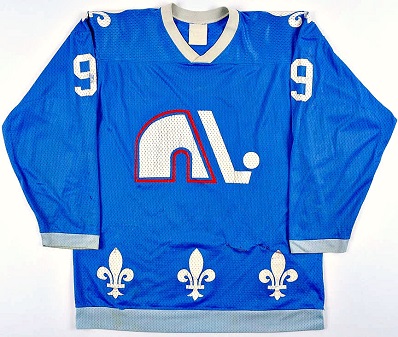 LEFT: 1979–80 QUEBEC NORDIQUES (HOME) / RIGHT: 1979–80 QUEBEC NORDIQUES (ROAD)

1979–80 EDMONTON OILERS (ROAD)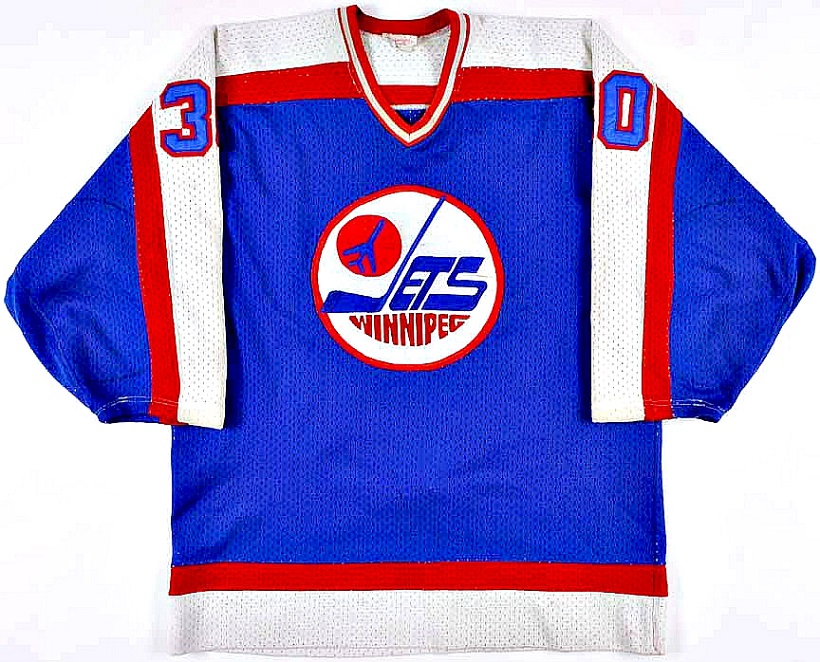 1979–80 WINNIPEG JETS (ROAD)

1991–92 SAN JOSE SHARKS (ROAD)

1992–93 OTTAWA SENATORS (HOME)

1992–93 TAMPA BAY LIGHTNING (ROAD)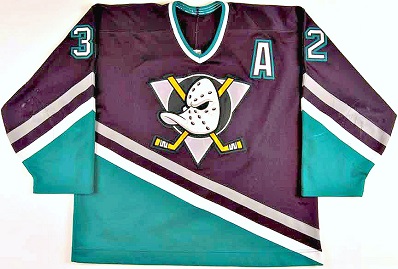 LEFT: 1993–94 ANAHEIM MIGHTY DUCKS (HOME) / RIGHT: 1993–94 ANAHEIM MIGHTY DUCKS (ROAD)

1993–94 FLORIDA PANTHERS (ROAD)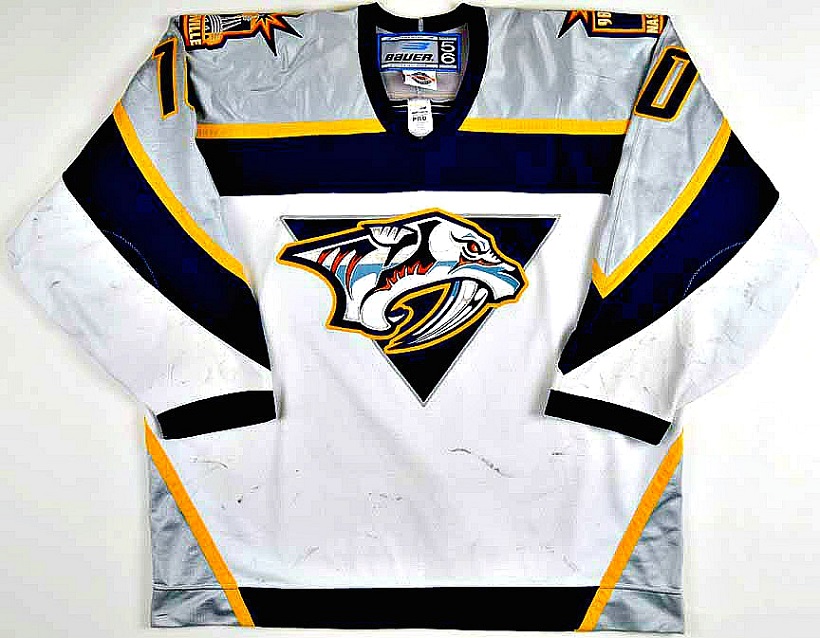 1998–99 NASHVILLE PREDATORS (HOME)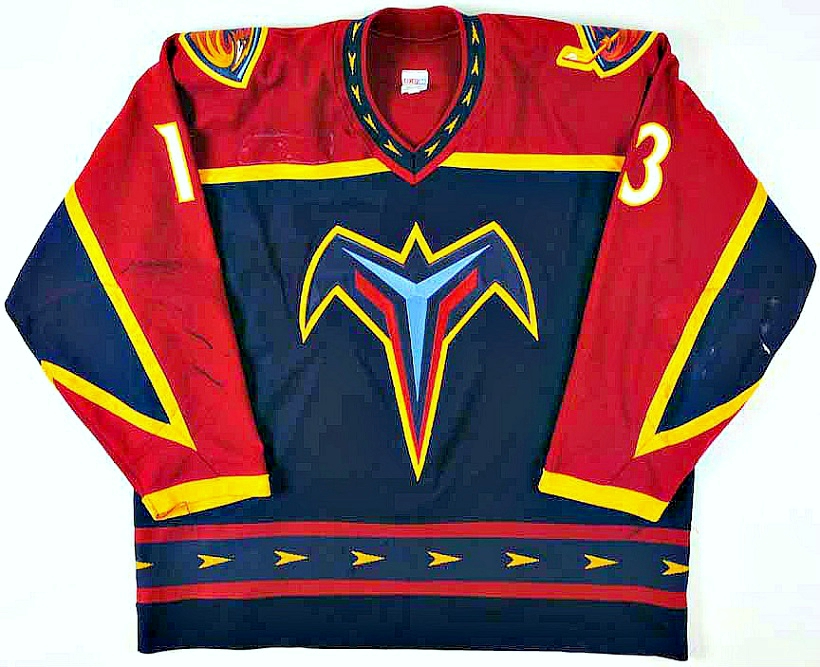 1999–2000 ATLANTA THRASHERS (ROAD)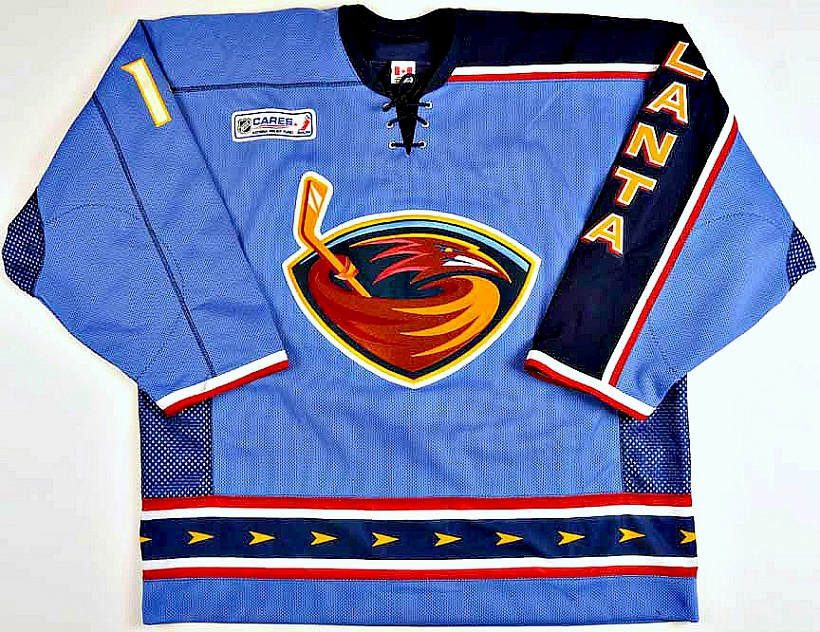 2006–07 ATLANTA THRASHERS (HOME)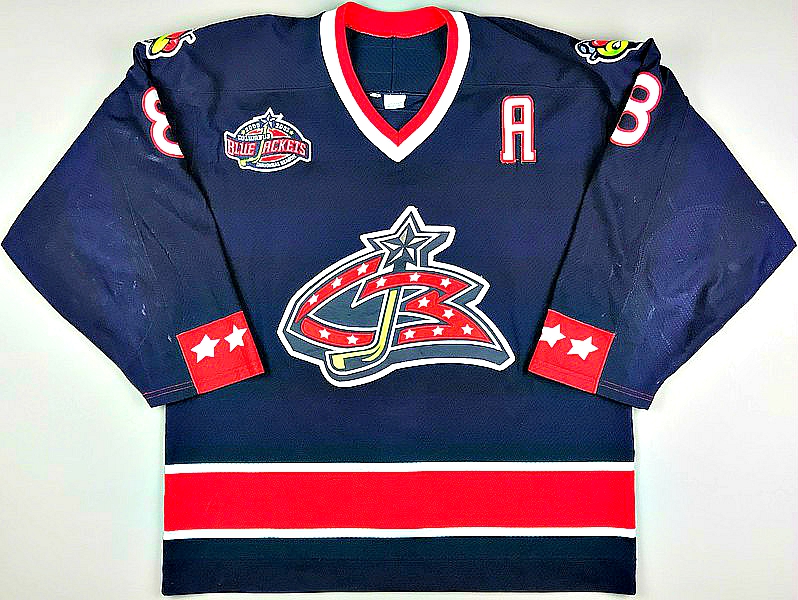 2000-01 COLUMBUS BLUE JACKETS (ROAD)

2000-01 MINNESOTA WILD (ROAD)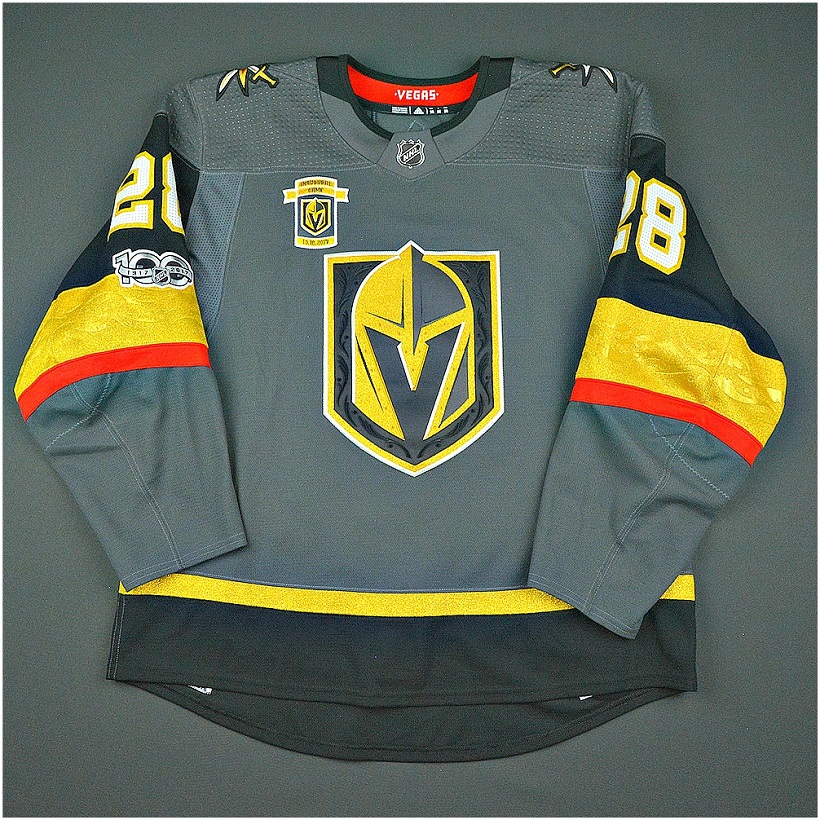 2017–18 VEGAS GOLDEN NIGHTS (HOME)
EMAIL: HOWARDLBERGER@GMAIL.COM