TORONTO (Sep. 19) — So, the Leafs have made it clear that they can win the Stanley Cup by loading up on forwards while comparably ignoring their blue line. Good luck to them. And, to those that concur.
Neither am I here to suggest it cannot happen. Maybe hockey has changed to such an extent over the past three or four years. But, I doubt it. As I've written a gazillion times, roughly 80 percent of Stanley Cup winners since 1970 have possessed at least one Norris Trophy/Hall–of–Fame–caliber defenseman. I still see it as a fundamental; perhaps mandatory component. Yet, others disagree. I have always respected, for example, the opinion of Damien Cox, who is among the most astute hockey writers and observers. He began a Toronto Star column this week by suggesting: "It's like people didn't watch last year's Stanley Cup final." Damien wrote: "In that final, neither the Washington Capitals nor Vegas Golden Knights could boast of a Norris Trophy–winning defenseman, or even a back–liner who had ever come close to winning the award."
Correct on both counts. But, then, Damien fudged. "For the Capitals, John Carlson got Norris votes but finished far behind winner Victor Hedman." Also true. What Damien didn't say, however, is that Carlson enjoyed the caliber of season that virtually all Stanley Cup winners require from a blue–liner — leading National Hockey League defensemen in scoring (68 points in 82 games); then continuing in the Capitals' championship surge with 20 points in 24 games. That Carlson failed to generate Norris votes does not alter my long–standing position. Look at a Cup–contending team and you'll see, far–more–often than not, at least one authoritative, puck–moving defenseman. As for Vegas, what the Cinderella expansion team accomplished cannot be suggestive of a trend. Nor was it a fluke; the Golden Knights were authentic in their first NHL season. But, nothing of its kind will ever again happen in the history of professional sport.
Cox also wrote: "The next time you hear somebody on television or radio say the Leafs need to get a star on defence, or need to get a big body, or when you read somebody making that same type of argument in print, remember that's not how [rookie general manager Kyle] Dubas thinks. At all. And he's a fellow who, ever since he was in the Soo (running the Ontario Hockey League Greyhounds), doesn't mind thinking a little differently than the next fellow." But, thinking "differently" doesn't automatically equate to thinking correctly. I seriously doubt that Nashville counterpart David Poile is apologetic about loading up his back end with P.K. Subban, Roman Josi, Ryan Ellis and Mattias Ekholm. No, the Predators have not won the Stanley Cup. But, they advanced to the final in 2017 and are perennially at or near the top of the NHL standings. Tampa Bay hasn't won a Cup with Hedman, yet I contend the Lightning wouldn't trade the lanky, dominant Swede — straight up — for any of the Leafs' forwards; Auston Matthews included. Drew Doughty has two Cup rings in Los Angeles; Duncan Keith three in Chicago. Nicklas Lidstrom won four championships with Detroit.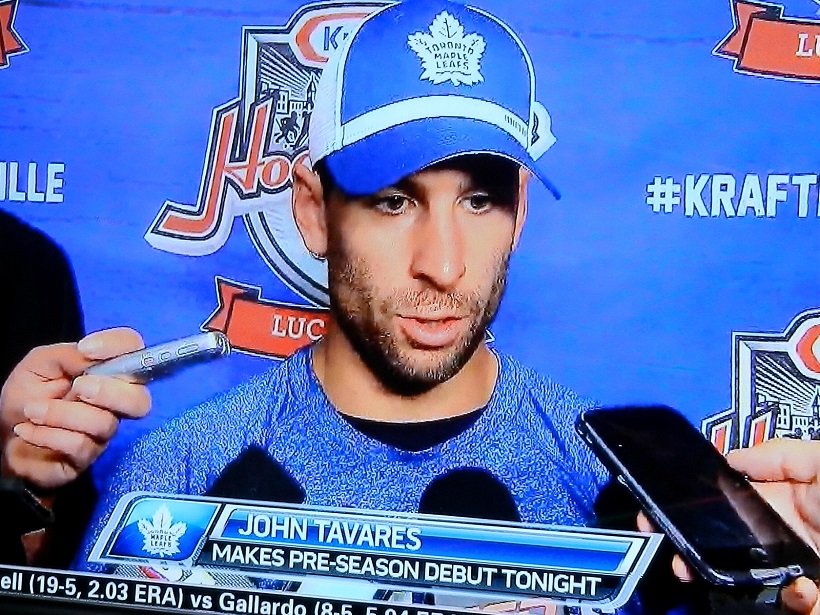 LEAFS HAVE PLACED THEIR MONEY AND HOPES WITH A KILLER BRIGADE OF FORWARDS — LED BY VETERAN JOHN TAVARES — COMPENSATING FOR DEFENSIVE HOLES ON A STANLEY CUP TEAM.
San Jose's Cup opportunity increased substantially after acquiring Erik Karlsson, last week, from Ottawa.
Nor is it difficult to imagine Toronto's hopes soaring even farther with any of Hedman, Doughty or Karlsson?
So, please, spare me the narrative that hockey is moving in an all–new direction. It is unassailable fact that only two Stanley Cup teams since 1993 have been devoid of an all–world defenseman: the 2006 Carolina Hurricanes and the 2017 Pittsburgh Penguins (Kris Letang missed the playoffs after undergoing neck surgery). Some may argue the 2004 Tampa Bay Lightning were similarly barren, yet Dan Boyle was a darn–good facsimile. Every other club since '93 (and virtually all beforehand in the post–expansion era) possessed one mega–star on the blue line — from Lidstrom, Letang, Keith and Doughty… to Scott Stevens and Scott Niedermayer (New Jersey)… Zdeno Chara (Boston)… Niedermayer and Chris Pronger (Anaheim)… Derian Hatcher and Sergei Zubov (Dallas)… Ray Bourque and Rob Blake (Colorado)… Brian Leetch (New York Rangers). Carlson, by this (or any) standard, put together a Stanley Cup–caliber season for Washington.
Dubas acknowledged this week that the Leafs are following the new "trend" by loading up on forwards at the expense of the blue line. Cox was most–correct when he wrote: "Does that mean Dubas would never go out and get a player like Erik Karlsson? Or wouldn't have been interested if Drew Doughty had made it to unrestricted free agency next summer? Not necessarily, but it seems more likely the Leafs intend to build their defence from within for reasons of philosophy and economy." Exactly. The Maple Leafs have put themselves in a position where they cannot afford — under the salary cap — a Top–6 NHL back–liner. I would call it more of a circumstance than a "plan" — dating to the night David Nonis selected William Nylander eighth overall in the 2014 draft. Lou Lamoriello followed with Mitch Marner (2015) and Matthews (2016)… because they were the best players available at the time. Same with John Tavares in the 2018 class of unrestricted free agents. It wasn't at all designed to start a trend. Had the most–gifted players from 2014–16 been defensemen when the Leafs made their first pick, Toronto would, today, resemble Nashville.

JOHNNY T. SCORED TWICE IN HIS LEAFS EXHIBITION DEBUT AGAINST OTTAWA TUESDAY NIGHT.
Again, this doesn't preclude the Leafs from winning a Stanley Cup with Morgan Rielly, Jake Gardiner, Travis Dermott and Nikita Zaitsev as their Top–4 D. Yet, by so doing, they would not follow any established pattern.
FIVE YEARS… AND WHAT A DIFFERENCE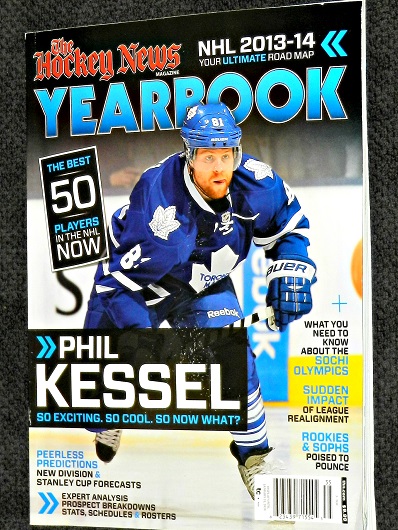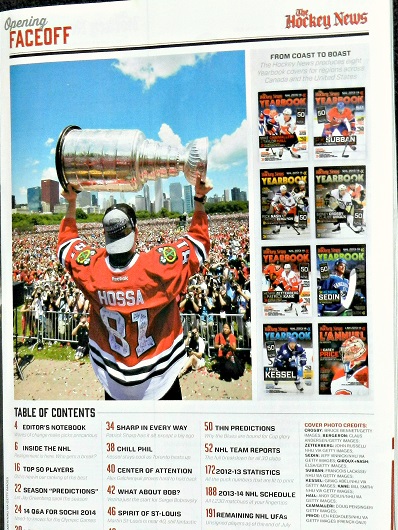 Yes, there was one similarity between the Maple Leafs of today and the club of five years ago today — each coming off a gut–wrenching, Game 7 loss at Boston in the opening round of the playoffs. Otherwise, just about everything is different. The Leafs of September 2013 were embarking on a full regular–season after making the playoffs in the 48–game, lockout–shortened schedule of January to April. It was the first time in nearly nine calendar years that Toronto appeared in the Stanley Cup tournament (and first in the salary–cap era), having previously qualified in 2004. The seven–season drought was, by far, the longest in franchise history; not since 1927–28 had the Leafs missed the playoffs in three consecutive years (a stretch equaled afterward by the clubs of 2013–14 to 2015–16). David Nonis was general manager; Randy Carlyle the coach.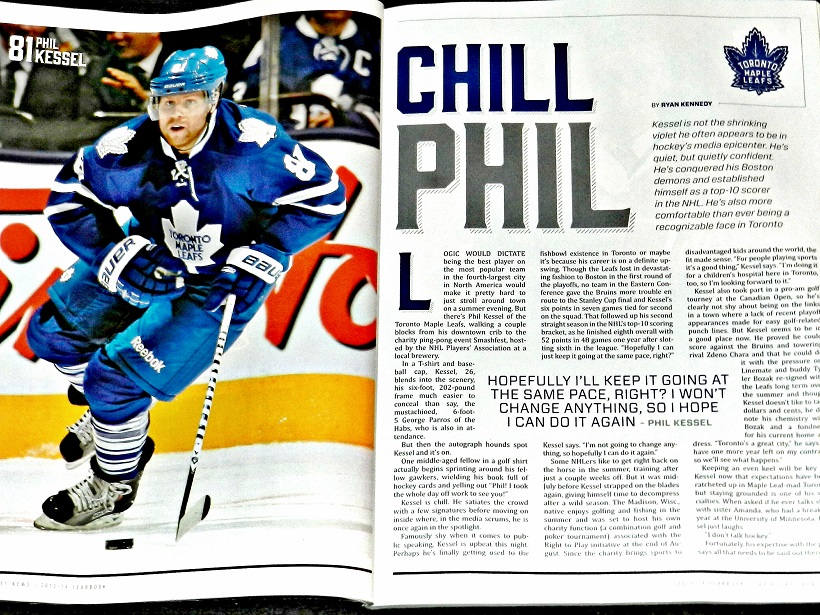 The Leafs were still structured around the failed nucleus of Carlyle, Phil Kessel and Dion Phaneuf. As evidenced by the cover and contents of the The Hockey News 2013–14 Yearbook, Kessel and Co. were hoping to rebound from the blown, Game 7 opportunity at TD Garden (May 13, 2013), during which the club infamously coughed up a 4–1 third–period lead before losing in overtime on a goal by perennial Leaf–killer Patrice Bergeron. Unlike today, there was no talk of a Stanley Cup challenge; merely speculation as to whether the team of the lockout–abbreviated season could build on its playoff appearance and near–upset of the Bruins. Ultimately, it could not. Another playoff absence was followed by the most–disgraceful Leaf season of the post–Harold Ballard era (1990 onward). After a mighty surge in November/December 2014 (10–2–0 streak), the club plummeted earthward. Carlyle was fired and replaced by Peter Horachek, who had no chance when Kessel, in particular, folded the tent. The Leafs went 1–11–1 in January; 4–18–2 in the first two months of 2015. Wholesale change followed, with Lamoriello replacing Nonis as GM; Mike Babcock signing the most–lucrative coaching pact in NHL history; Kessel traded to Pittsburgh; Phaneuf to Ottawa.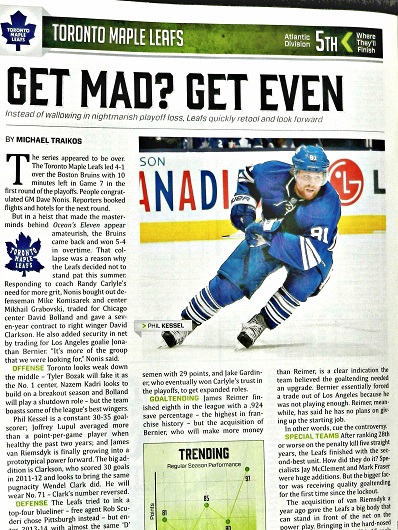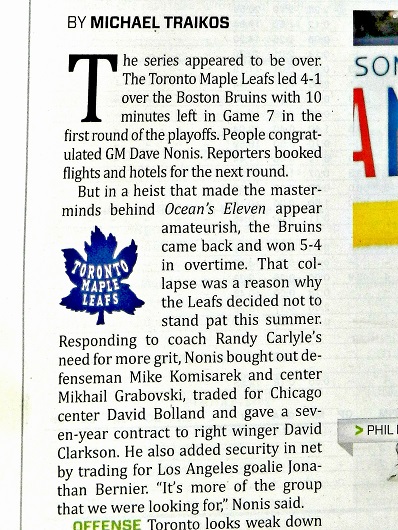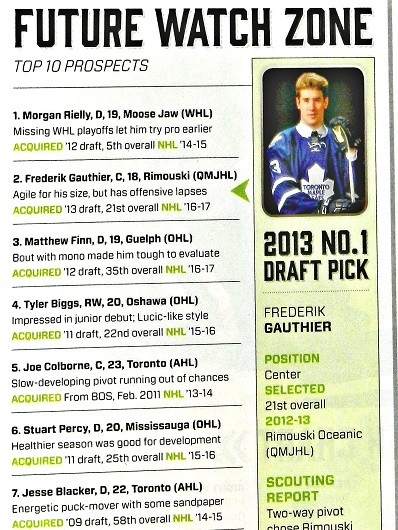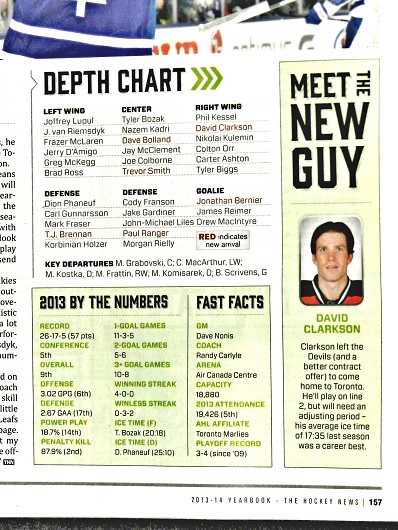 AS EVIDENCED BY THE DEPTH CHART (TOP–RIGHT), ONLY ONE FORWARD (NAZEM KADRI) AND TWO DEFENSEMEN (RIELLY, GARDINER) REMAIN FROM THE MAPLE LEAFS TEAM THAT STARTED THE 2013–14 SCHEDULE. DAVID CLARKSON APPEARED TO BE A REASONABLE CATCH (FROM NEW JERSEY) ON THE FREE AGENT MARKET, AFTER SCORING 97 GOALS (30 IN 2011–12) OVER PARTS OF SEVEN SEASONS. BUT, THE SIGNING BACKFIRED. CLARKSON, A TORONTO NATIVE, SCORED ONLY 15 GOALS IN 118 GAMES FOR THE LEAFS. HIS SEVEN–YEAR, $36.75–MILLION CONTRACT WAS TRADED TO COLUMBUS (FEB. 26, 2015) FOR NATHAN HORTON'S SEVEN–YEAR, $37.1–MILLION PACT. WITH HORTON ON LONG–TERM INJURED RESERVE (LTIR), AND NO HOPE OF RETURNING, THE LEAFS WERE ABLE TO ELIMINATE CLARKSON'S FINANCIAL BURDEN.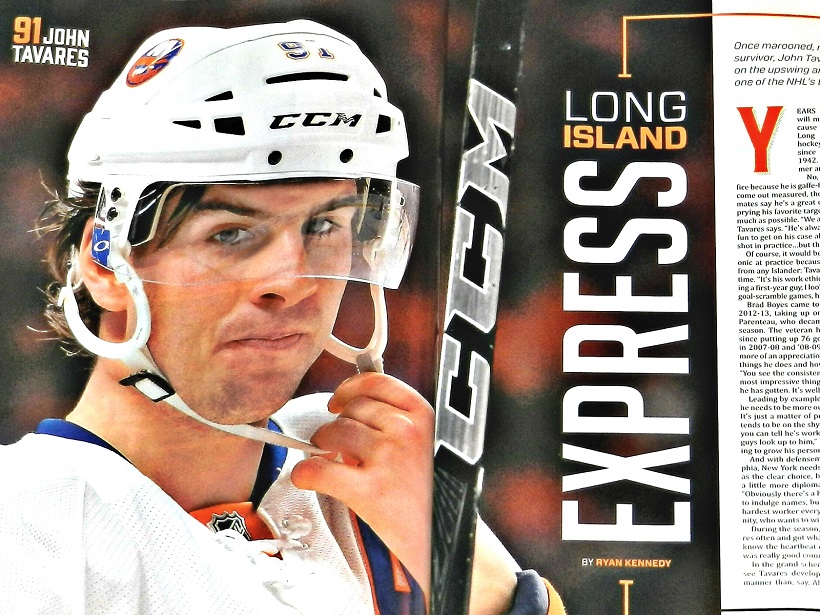 AND, THE HOCKEY NEWS 2013–14 YEARBOOK FORESHADOWED THE FUTURE FOR THE MAPLE LEAFS.
THE BIGGEST GAFFE: I wrote in my last blog about the NHL discontinuing publication of its annual Guide & Record Book — ending a tradition that dated nearly 90 years. The Guide was always a top–notch production, from its in–house years to the final two decades, as published by Dan Diamond and Associates. Likely never in pro sports history, however, has there been such a proof–reading mistake as in the 1982–83 edition. Wayne Gretzky had just re–written the NHL record book with a 212–point season in '81–82. His reward? A mis–spelled last name in the '82–83 Guide (as evidenced, below). The 'k' is still out there, somewhere.
Can you imagine the league spelling hockey's all–time greatest defenseman "Bobby Or?" Neither can I.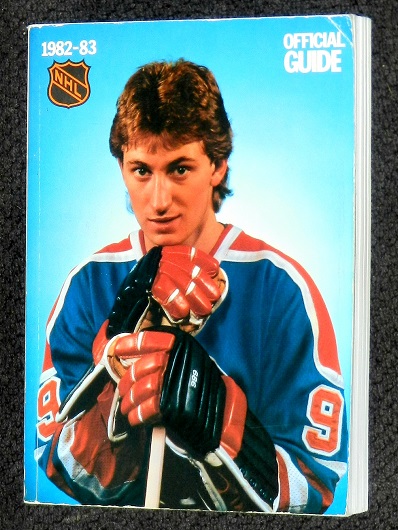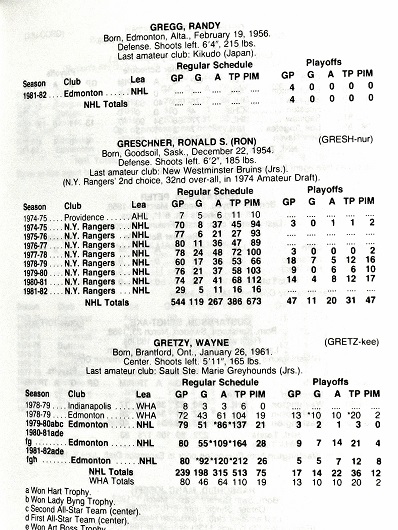 EMAIL: HOWARDLBERGER@GMAIL.COM