TORONTO (Nov. 13) — This is a blog I did not plan on writing.
It stems from a brief debate I had earlier today on Facebook with a life–long friend, Steve Blustein, who is thoroughly convinced the Arizona Coyotes will blow the Toronto Maple Leafs out of the water with an Offer Sheet enticement for Auston Matthews. Initially, I figured Steve was availing himself of the new marijuana legislation here in Canada. But, then I considered his idea more carefully and made a bee–line for my laptop.
Though it sounds crazy, on the surface, why wouldn't Arizona break ranks and evoke a long–dormant provision of the Collective Bargaining Agreement between the National Hockey League owners and players? The owners, pursuing any way to quash salary escalation, have plainly colluded on the matter of Offer Sheets, with only three materializing in the past ten years (none since Ryan O'Reilly of Colorado received a two–year, $10 million overture from Calgary on Feb. 28, 2013). Part of the Offer Sheet deterrent is compensation accorded for front–line personnel. In the case of Matthews, Arizona would clearly need to surpass the highest average–salary requirement (per season) of $10,148,303 and above. Were the Leafs unwilling or unable to match the offer, they would receive (from the Coyotes) four first–round draft picks.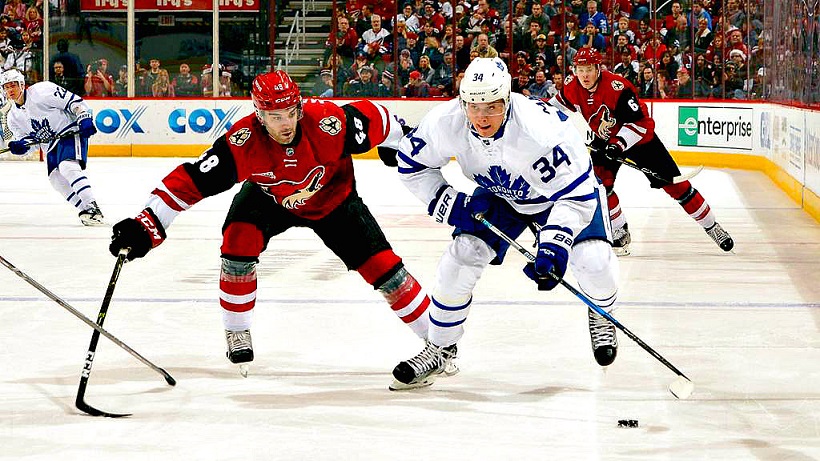 IMAGINE IF THE ARIZONA COYOTES WENT ALL OUT TO TRY AND LURE SCOTTSDALE NATIVE AUSTON MATTHEWS FROM THE TORONTO MAPLE LEAFS AS A RESTRICTED FREE AGENT.
Now, logic — for whatever it's worth — dictates that Toronto would match anything tendered by Arizona. But, what if the Coyotes offered Matthews a Connor McDavid package with an average salary–cap–hit of $12.5 million? John Tavares is guaranteed $11 million in cap space through the 2024–25 season, with William Nylander and Mitch Marner next in line for mega deals. Can any team survive under the cap for nearly a decade with two players (Tavares and Matthews) eating up $23.5 million in cap room? Which may rise to, say, $40.5 million for four players if Nylander settles on $6 million and Marner equals Tavares at $11 million? Under the current cap limit of $79.5 million, the Leafs would have only $39.5 million to spread among the remaining 19 roster positions — quite a trick given the average NHL stipend exceeds $3 million.
Matthews, a native of Scottsdale (17.7 miles from the front door of Gila River Arena), would be a natural fit for an Arizona club daring to dream; one that longs for stability in the desert. A competitive Coyotes team that features a local mega–star would solve the interminable attendance issue in suburban Glendale. So, again, why wouldn't owner Andrew Barroway and general manager John Chayka think outside the box?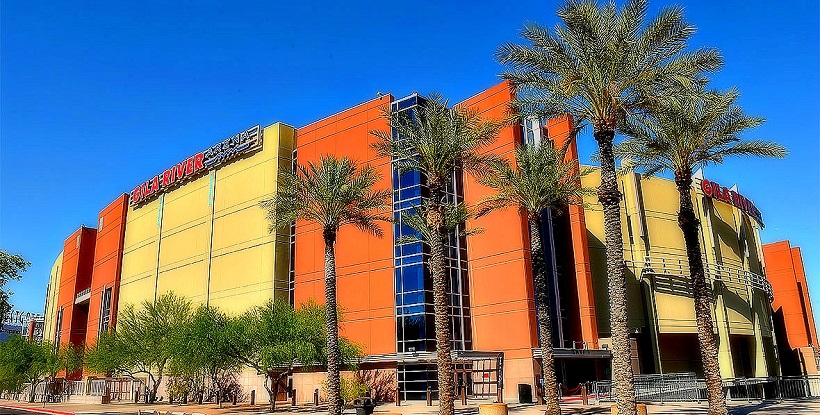 GILA RIVER ARENA IN GLENDALE, ARIZ. HOME OF THE NHL COYOTES.
Even if the Maple Leafs were to match a cap–maximum overture by Arizona, it proves, once more, why it will be so difficult for the club to maintain any form of roster balance by keeping all of Matthews, Marner and Nylander. As we focus on the Big 3 draft gems of 2014–16, it's easy to overlook others that need to be re–signed (or commensurately replaced) in the coming years. Jake Gardiner and Ron Hainsey are unrestricted free agents next July. Morgan Rielly and Nazem Kadri have three more years left on their deals; Frederik Andersen just two more. Kasperi Kapanen and Andreas Johnsson must be re–signed before next season. And, Patrick Marleau is guaranteed one more year at $6.25 million in cap space. As such, committing more than $40 million to four players for the next six–to–eight years might be next to impossible for Toronto.
How intriguing… if the Coyotes put maximum economic pressure on the Blue and White.
50 YEARS AGO THIS WEEK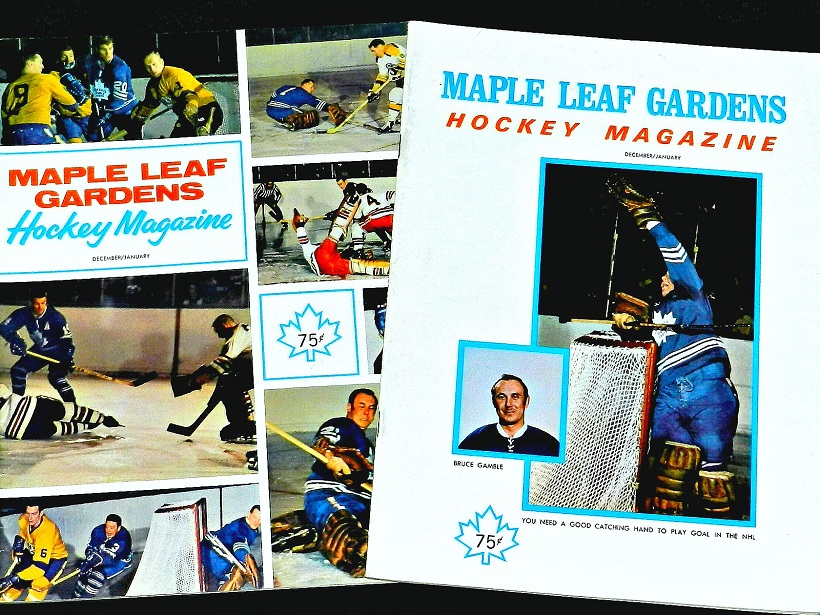 Continuing, via my collection, a look at Maple Leaf Gardens programs from early in the 1968–69 NHL season. The Leafs played to a 1–1 draw with Bobby Orr, Phil Esposito and the fast–emerging Boston Bruins on Nov. 13, 1968; then defeated Bobby Hull, Stan Mikita and the prolific Chicago Black Hawks, 3–1, on Nov. 16.
Here are contents: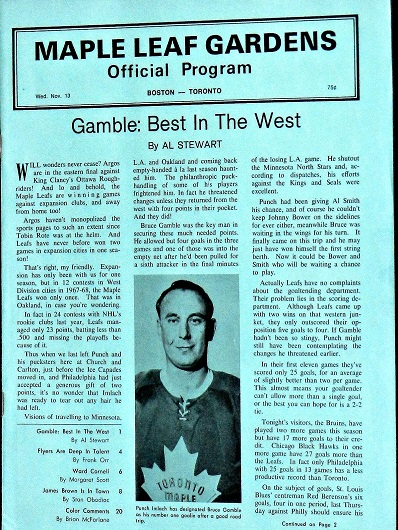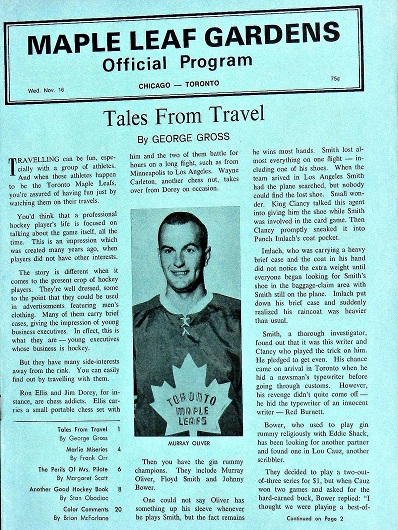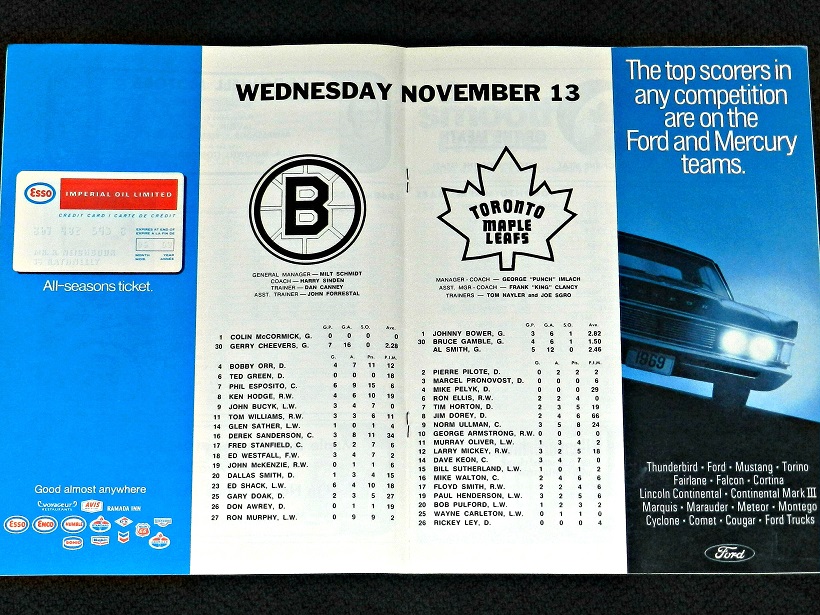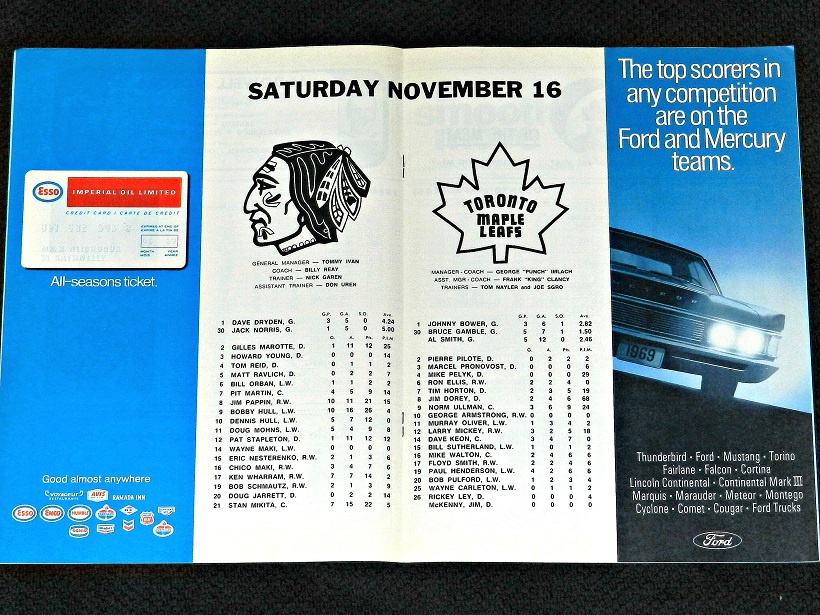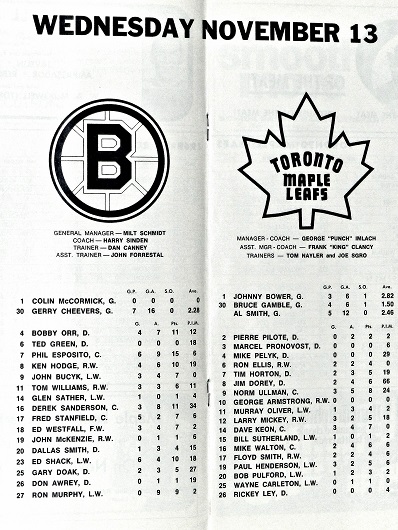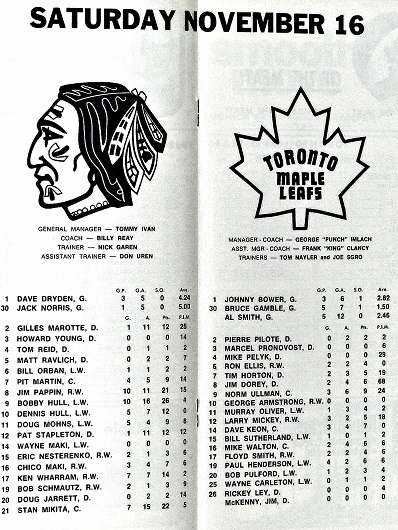 EMAIL: HOWARDLBERGER@GMAIL.COM