TORONTO (Nov. 29) — After 26 games of the 2018–19 National Hockey League schedule, the Maple Leafs have a record more visually–conducive to baseball. Toronto is 18–8… with a big, fat "zero" in the column reserved for overtime or shootout losses. That same column, prior to 2005–06, had also been the province of games that ended in a tie. A quick review of the relevant rule changes in the NHL:
• Overtime in the regular–season was a part of the league (founded in 1917) until Nov. 21, 1942, when wartime restrictions on train scheduling led to its suspension. From that time, to the end of the 1982–83 season, games that ended in a draw after 60 minutes were recorded as a tie in the numeric column after wins and losses. Both teams were awarded a point in the standings.
• Regular–season overtime returned for the 1983–84 NHL season with a five–minute extra period (played five–on–five). If scored upon during that frame, a team was charged with a loss. A scoreless overtime resulted in a tie — each club being awarded a point.
• Beginning in 1999–2000, teams played four skaters aside during regular–season overtime. A club scoring in the extra frame recorded a win and received two points in the standings. The opponent received one point… and a fourth column came into being: "OL" or overtime loss. A scoreless extra period still resulted in a tie.
• In 2005–06, after a full season lost to labor discord, the NHL returned with a shootout to determine games that ended scoreless after five minutes of overtime. The "tie" column was eliminated. The winning club earned two points in the standings; the loser, a single point.
• Beginning in 2015–16, teams played three skaters aside during regular–season overtime.
Through all of the above changes, the Leafs went a maximum 17 games without a number being recorded in the third column. That occurred in 2013–14, when the club was 11–6–0 before a shootout loss at Minnesota on Nov. 13. The current streak of 26 games has therefore demolished the old mark by nine. Neither, of course, have the Leafs gone anywhere close to 26 games from the start of the schedule without participating in a shootout, as in the current season. Fifteen of the 18 wins have thus far occurred in regulation play; the other three in overtime. This is rather important given that ROW's (regulation or overtime wins) is the first tie–breaker among teams that finish with the same number of points in the regular season.
This is also the first time since a balanced schedule came into vogue for the 2013–14 season (each club playing at least once, home and away, against all others) that the Leafs have swept their two–game set with San Jose. Toronto prevailed 5–3 in northern–California on Nov. 15 before winning by the same count on Wednesday at Scotiabank Arena. The Leafs are a perfect 6–0 against west coast rivals (California and Vegas).
NYLANDER REDUX

The Leafs cannot afford [William] Nylander. Four players gobbling up north of $40 million is bad economics.
— Between The Posts: Nov. 17, 2018
The Leafs will be on the hook for something around $40 million, or nearing half of next year's salary cap of $81 million or more. Forty million for four players.
— Steve Simmons, Toronto Sun: Nov. 29, 2018
Two people. Different forums. Twelve days apart. But, very much the same message. Given that Mitch Marner and Auston Matthews come off entry–level salary restriction next season, and that John Tavares is guaranteed to consume $11 million in cap space, the Leafs simply cannot afford William Nylander. Unless the talented Swede is coerced into a bridge deal worth no more than, say, $15 million over three years, he'll ultimately have to be traded. And, why would Nylander throw away nearly two months of salary and ice–time to accept such a contract? We'll know the answer to the conundrum by Saturday at 5 p.m. Either young Willie signs with the Leafs as a restricted free agent or he sits out the entire NHL schedule. The latter scenario is a loss for both sides. The former gets Nylander back into uniform and provides general manager Kyle Dubas a blueprint. Nylander coming back on his apparent terms ($7–8 million over the same number of years) leaves Toronto with four players consuming more than of $40 million in cap room. Not feasible.

Presumably, this is a "nice" problem for the Maple Leafs. Yet, one that must be negotiated adroitly by Dubas. Particularly with Patrick Marleau guaranteed $6.25 million in the final year of his contract (next season). Jake Gardiner needs to be re–signed. So does Kasperi Kapanen. Ron Hainsey must re–sign or be replaced on the blue line. And, Frederik Andersen has just two more years left on his deal. So, something needs to give. And, there won't be enough wiggle room to maintain roster balance if the club's Top 4 players are averaging more than $10 million in cap space. As such, and barring an 11th hour collapse by the Nylander negotiating camp, I maintain that Dubas will trade the young winger at some point before next season. Economics work against maintaining a roster developed, over three or four years, at the upper end of the NHL draft.
The three–player core here in Toronto, moving forward, will be Tavares, Marner and Matthews.
NIFTY HACK JOB
As many of you are aware, I have worked, for the past 13 months, at a memorial chapel north of the city. And, a funeral home is hardly conducive to copious hours spent on social media.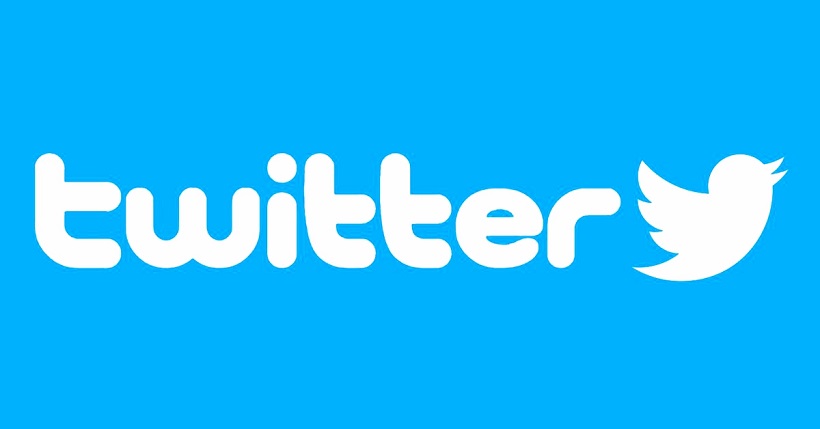 I was  therefore rather stunned to learn about "Howard Berger" (or Berger_Bytes) Tweeting his knowledge of the Nylander contract scenario early this week. First, I'm hardly ever on Twitter. I use it to post my blog–links and to recognize anniversaries (such as Pat Quinn dying four years ago this week). Also, for the odd family photo. And though I still have some pretty good contacts in the game, no one (in or out of media) can profess to being an "insider" on the Nylander situation. Lips have remained too tight on both sides during the lengthy impasse. So, "Howard Berger" neither knew that the Nylander contract was "done" nor that the winger was spotted here in town on Tuesday, while reportedly skating, at the same time, with a Junior outfit in Sweden (helluva trick that would have been). When apprised of this on Wednesday, I realized my Twitter account had somehow been accessed and compromised. I was instructed to re–set my password and other connection links. Once accomplished, the offending Tweets disappeared, as did the accompanying hatred from followers. Given the profanity involved, I had to launch into a block–a–thon for a time on Wednesday. I can accept criticism on my blog or social media. But, I do not use profane language on either forum, nor will I tolerate it from others. Especially from the cowards that take cheap–shots while hiding anonymously behind a tag (or moniker). Which is practically everyone on Twitter and Chat forums.
FIFTY YEARS AGO
at Maple Leaf Gardens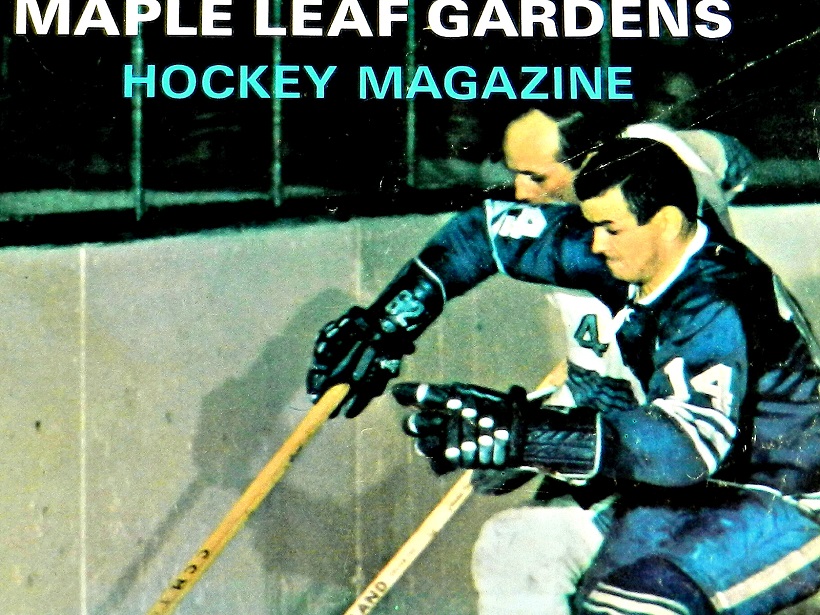 Continuing with a look, via my collection, at Maple Leaf Gardens hockey programs for the first half of the 1968–69 season. The Minnesota North Stars (now Dallas Stars), in their second NHL year, came to the Gardens on Nov. 30 and played the Leafs to a 3–3 tie. It extended a Toronto winless streak to four games (0–2–2). Here are some contents from the Leafs–North Stars program: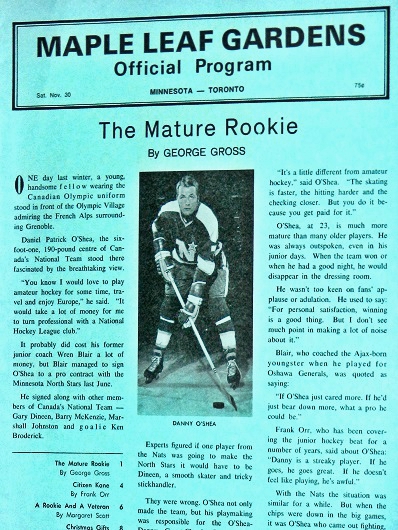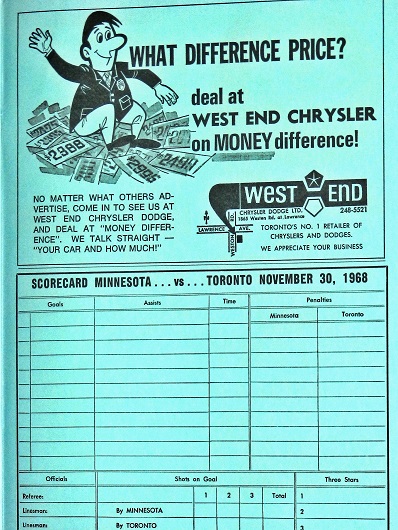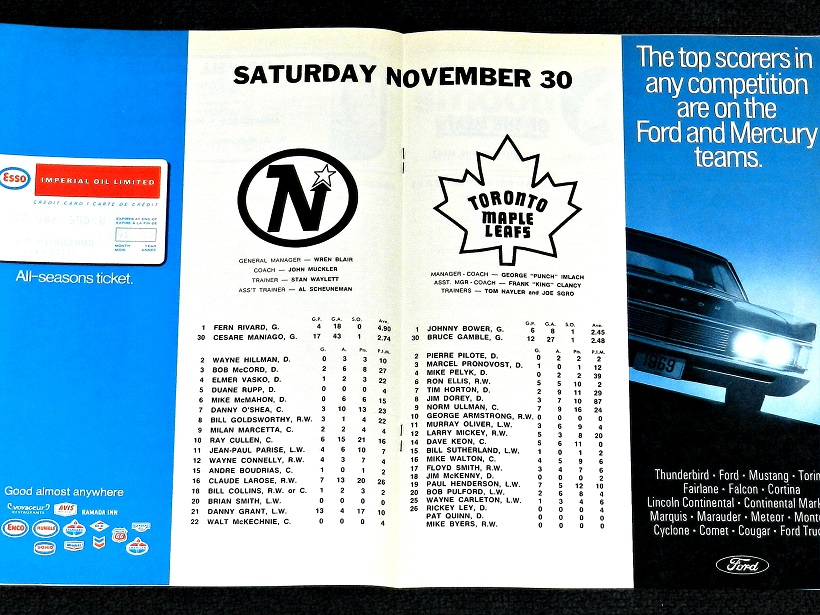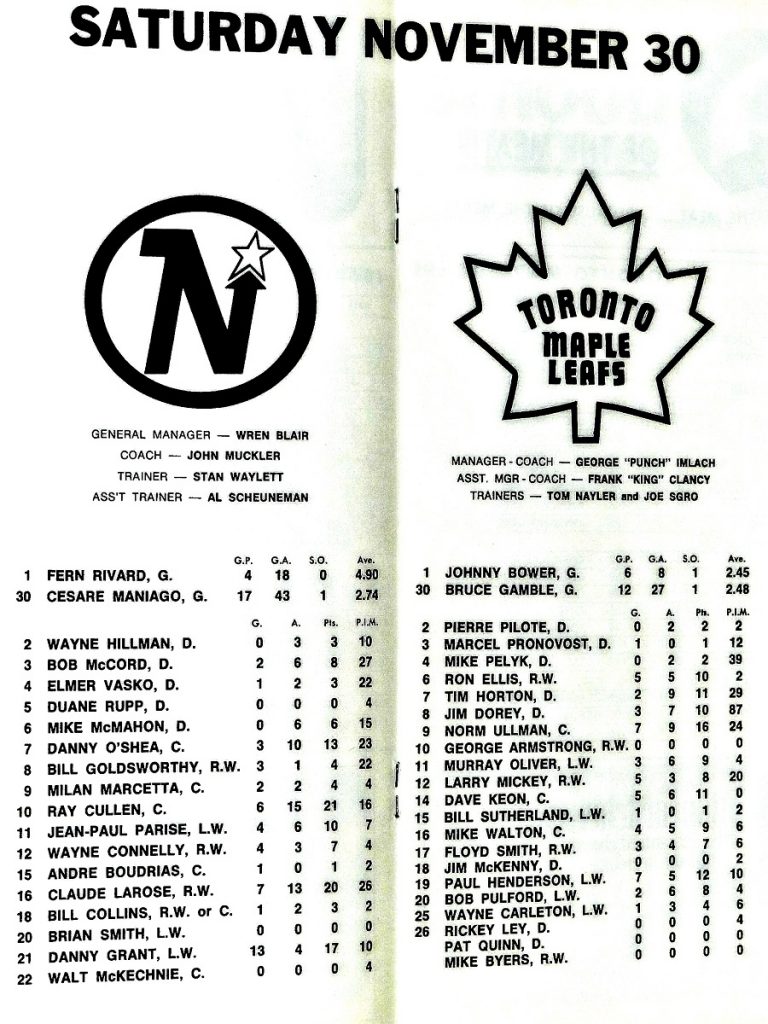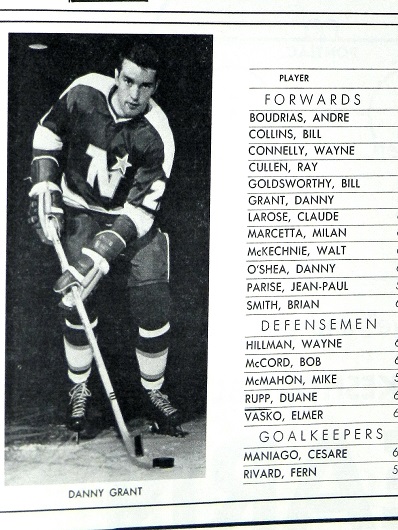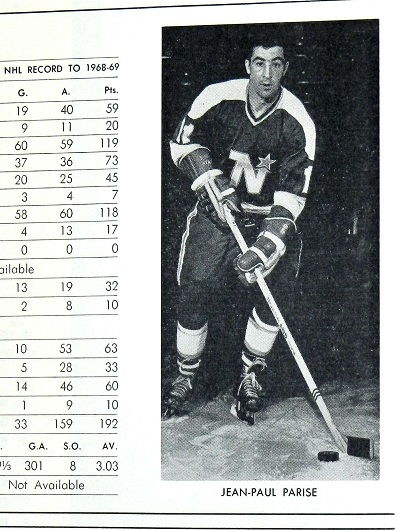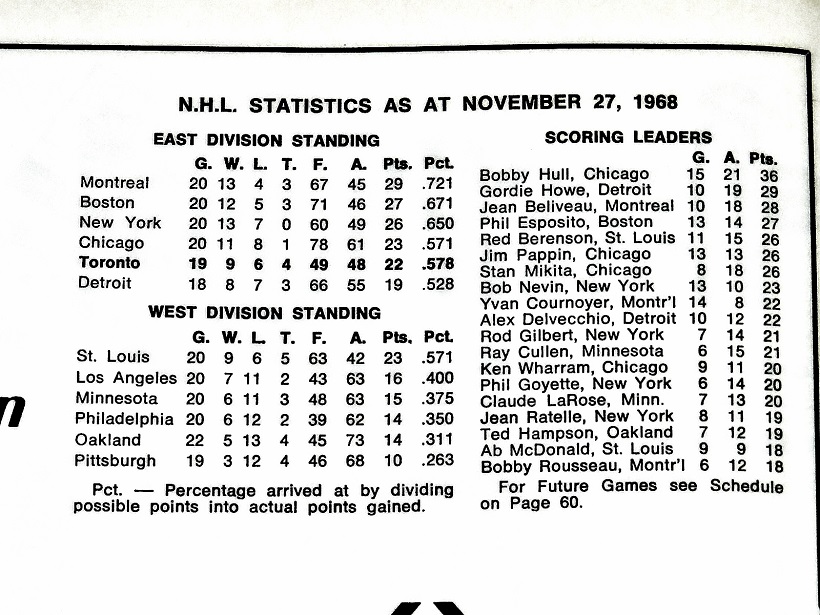 EMAIL: HOWARDLBERGER@GMAIL.COM