TORONTO (Dec. 1) — Unlike the fruitless labor crusades of recent ilk in these parts, involving staff at York University and letter carriers at Canada Post, William Nylander did exceptionally well in withholding his services from the Toronto Maple Leafs. Though he sacrificed 26 games worth of salary, the Swedish–born winger landed a six–year, $41.4–million contract just minutes before having to sit out the entire 2018–19 National Hockey League schedule. No one foresaw Nylander squatting on a sidewalk, cap in hand, but he fared even better than most forecasts of what he might acquire in salary and term.
Beyond the current season, however, the news isn't quite as good for the hockey club. Starting next year, Nylander begins to earn nearly $7 million in cap space. Which, accordingly, justifies Mitch Marner and Auston Matthews to request close to the maximum hit of $12.5 million per season. Even if the dynamic duo settles on $11 million apiece, it all–but strangles the Blue and White with four players (John Tavares included) gobbling up $40 million. If you add in Patrick Marleau, it becomes five players swallowing $46.25 million of cap room. Which doesn't lend itself to accruing roster balance. If the salary cap rises to, say, $82 million, it would leave Toronto less than $36 million with which to compensate 18 other skaters.
Doable, perhaps, but also difficult. And, risky.
Though there have been exceptions (Pittsburgh in 2016–17), the post–2005 model for Stanley Cup triumph suggests a three–player nucleus (excluding goalie). Some examples: Anaheim 2007 (Ryan Getzlaf, Scott Niedermayer, Chris Pronger; Corey Perry still on entry–level); Detroit 2008 (Pavel Datsyuk, Henrik Zetterberg, Nicklas Lidstrom); Pittsburgh 2009 (Sidney Crosby, Evgeni Malkin, Kris Letang); Chicago 2010–13–15 (Patrick Kane, Jonathan Toews, Duncan Keith); Los Angeles 2012–14 (Anze Kopitar, Jeff Carter, Drew Doughty); Washington 2018 (Alex Ovechkin, Evgeny Kuznetsov, John Carlson). As of next season, financially, the Leafs will have a five–player nucleus (Tavares, Nylander, Matthews, Marner, Marleau). And… the contracts of Jake Gardiner, Ron Hainsey, Kasperi Kapanen, Andres Johnsson, Par Lindholm and Josh Leivo to consider, beforehand. Assistant GM (and cap wizard) Brandon Pridham isn't likely to sleep between now and next October, as he feverishly works his slide–rule and calculator. Something, you would think, has to give.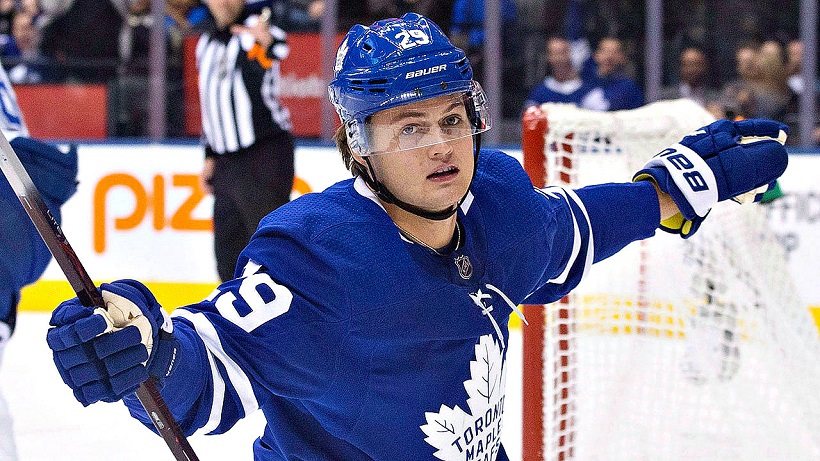 That "something" — I maintain — should be Nylander. Unless they are able to gun their way to a championship, the Leafs still aren't strong enough behind center–ice to win the Stanley Cup. And, as I've mentioned ad–infinitum, there is no strategy for No. 1 goalie Frederik Andersen to maintain sufficient fuel from mid–April to mid–June. He cannot do so by appearing in 65 games and facing an average of 33–35 shots per night. Defensive acumen must be elevated. There is, however, an embarrassment of riches up front; including a contract signed earlier today that is rather movable. Nylander, many believe, has the ability to score 35–40 goals in the NHL. Were he to attain that potential, his  $7–million cap–hit would rank somewhere between justifiable and a bargain. Given that players of such aptitude are not in abundance, the Leafs should be quite capable of trading Nylander prior to next season for defensive skill and balance.
In fact, there may not be a more spectacularly–movable asset anywhere in the NHL.
This pre–supposes, of course, that general manager Kyle Dubas is not merely content to re–sign the draft gems of 2014–16. If retaining Nylander, Marner and Matthews (as conceivably promised to Tavares during contract negotiation last June) is considered "work done", the Stanley Cup drought will likely continue. Amendments are required on the blue line and, perhaps, the third and fourth forward units. Andersen has only two years left on his deal. By potentially averaging more than $10 million apiece in cap consumption, Tavares, Nylander, Marner and Matthews will handcuff Dubas. Nylander's cap hit should ideally be spread among two players — one of which can adroitly handle top–four minutes on defense.
In the meantime, Toronto hockey fans can enjoy the most–skilled forward contingent, arguably, in franchise history. With a well–rested Nylander anxious to grab a piece of the scoring pie.
50 YEARS AGO
In The Hockey News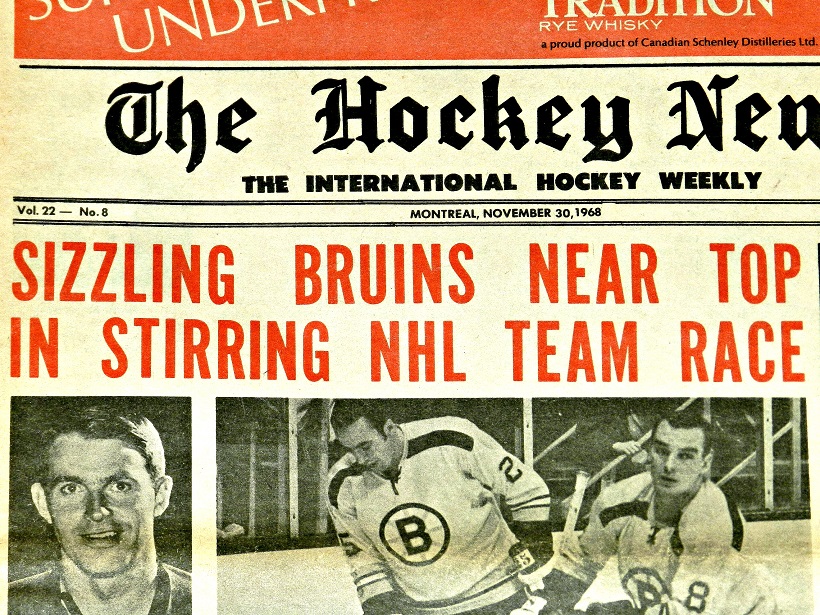 In my collection, two issues of The Hockey News from 50 years ago this week — Nov. 30 and Dec. 7, 1968. Including standings, summaries and leading scorers near the midway mark of the 1968–69 NHL season: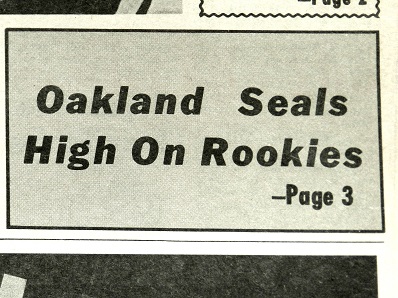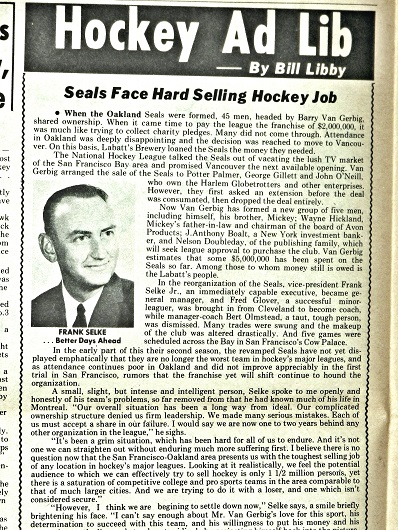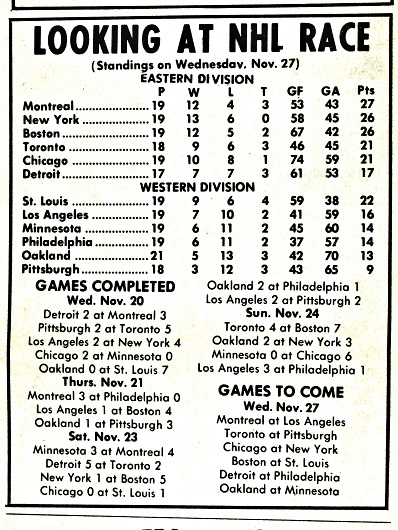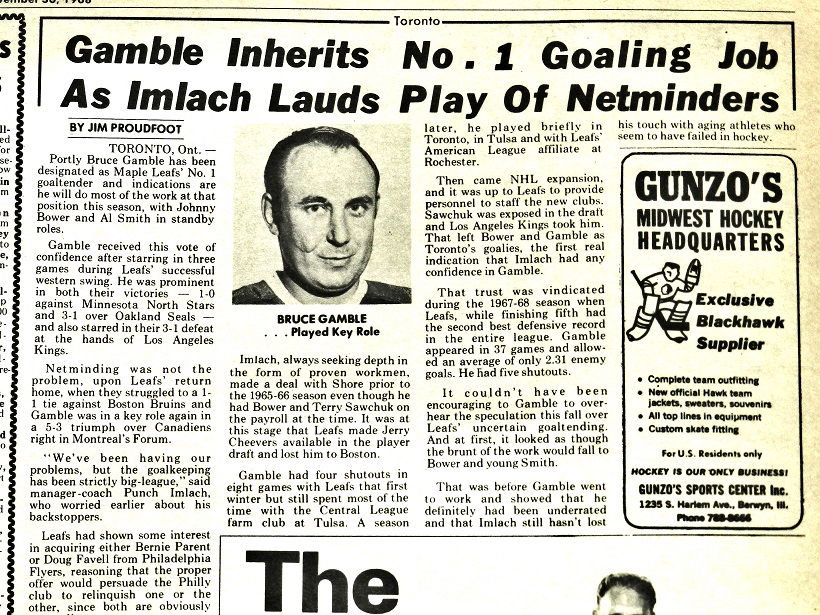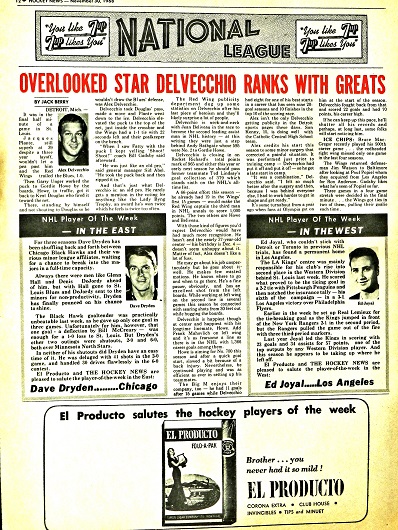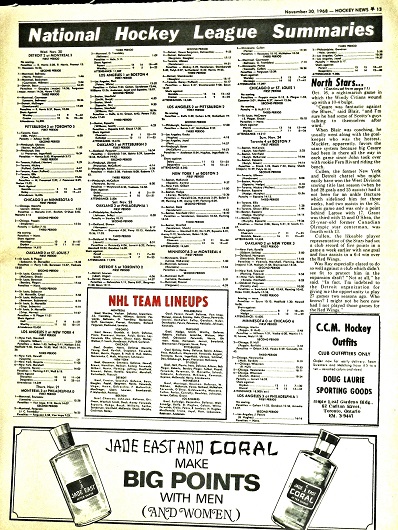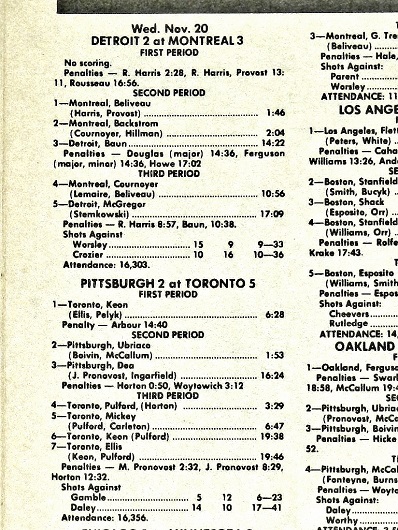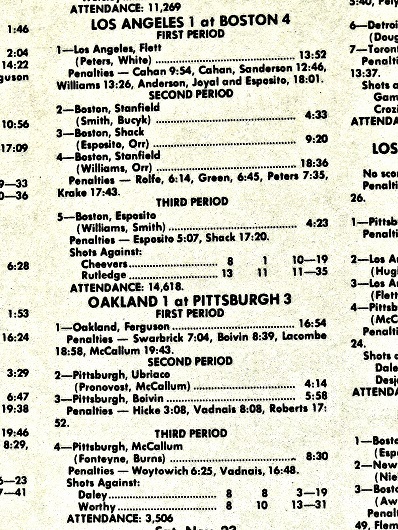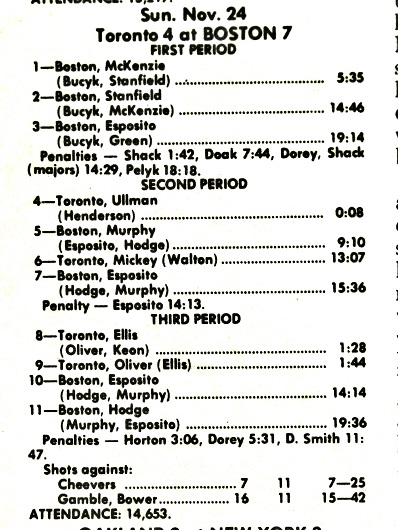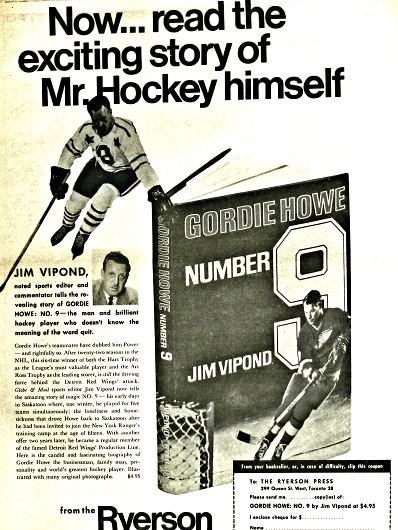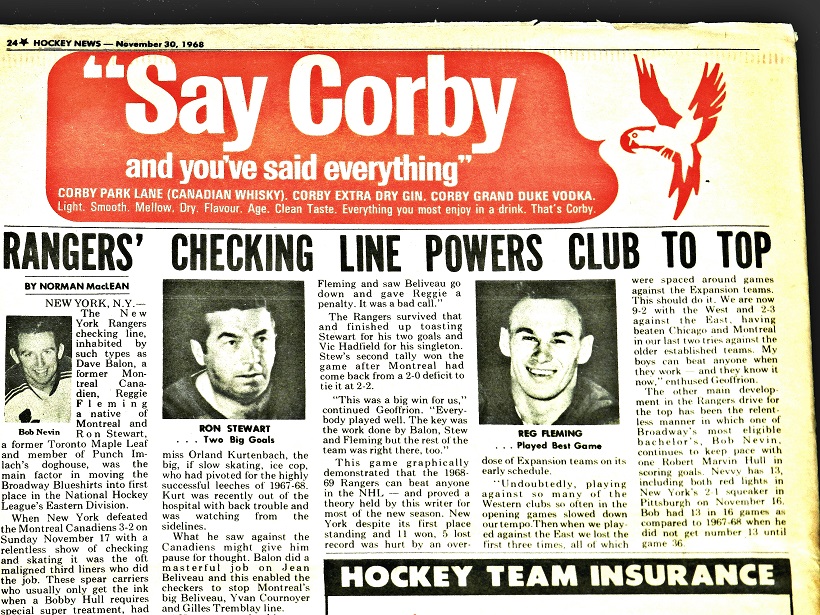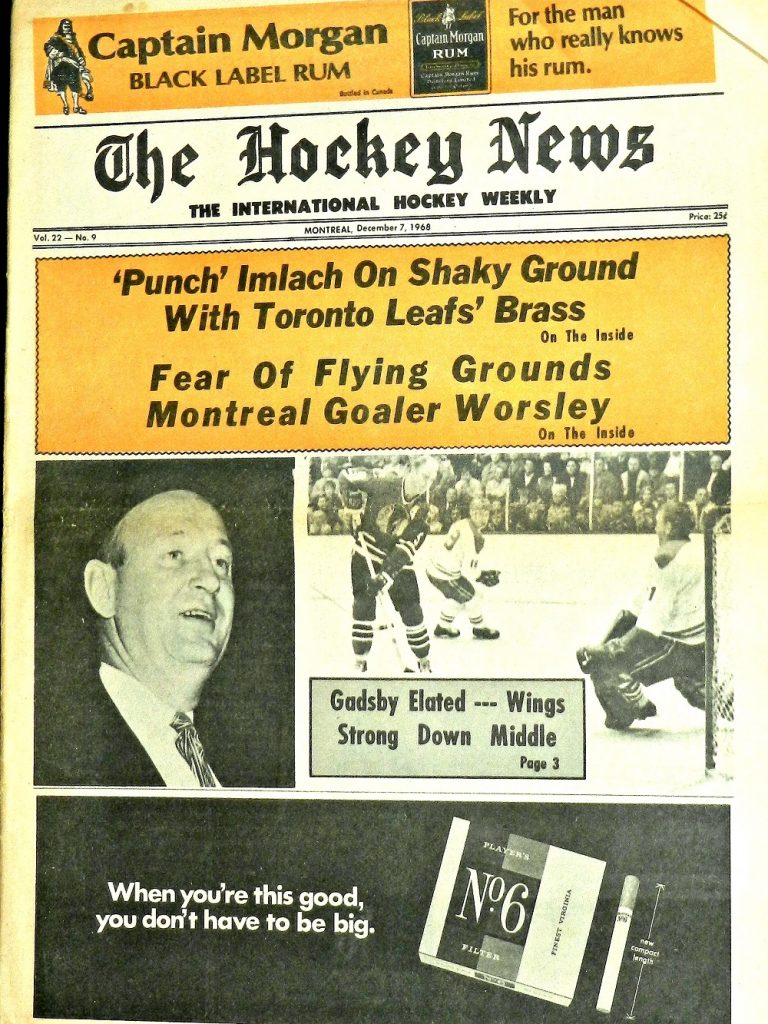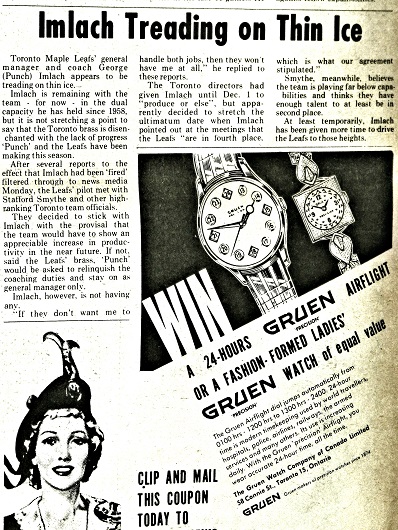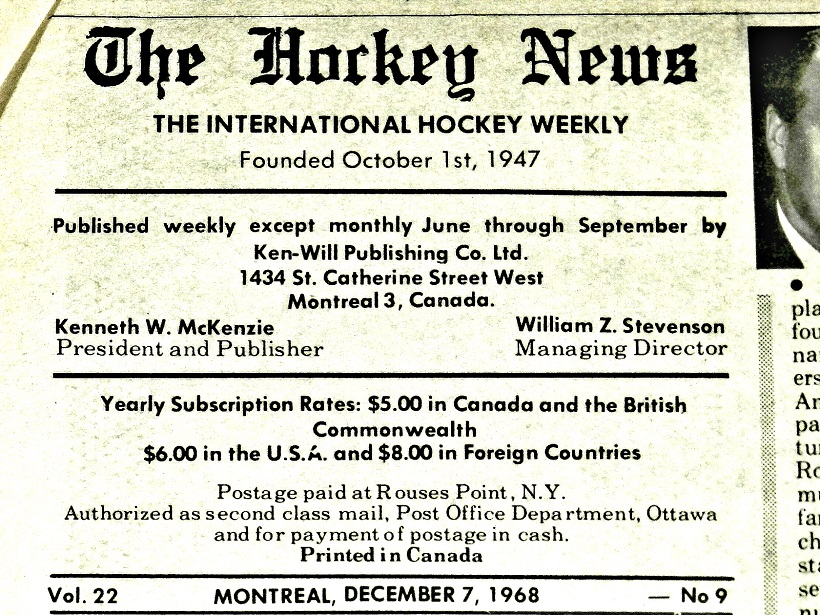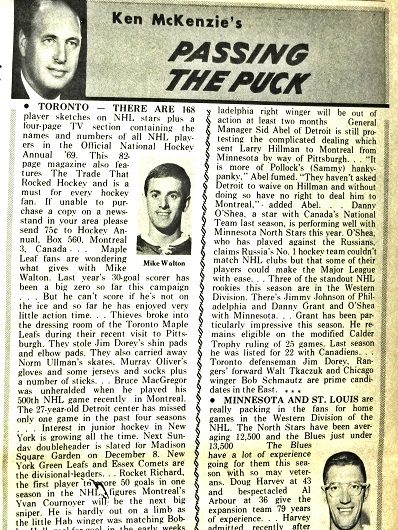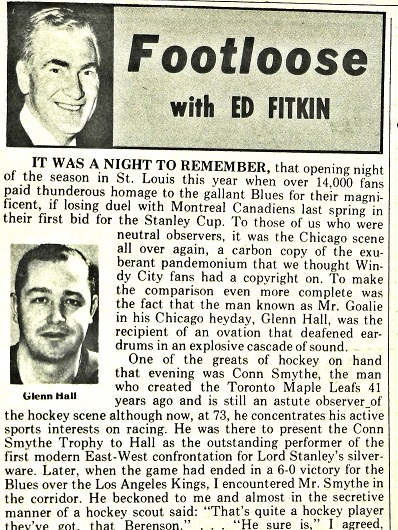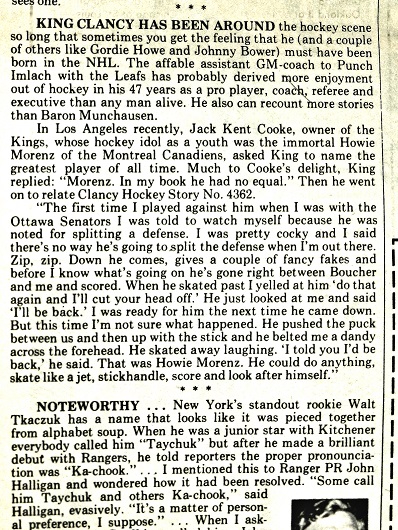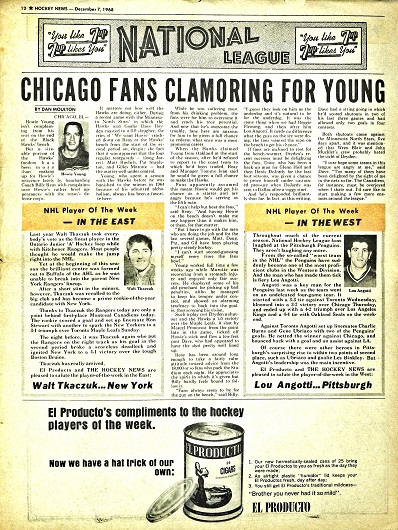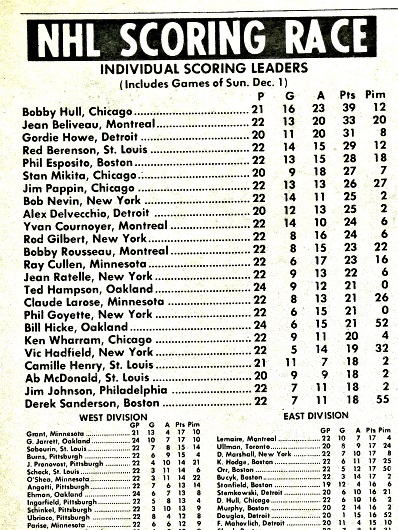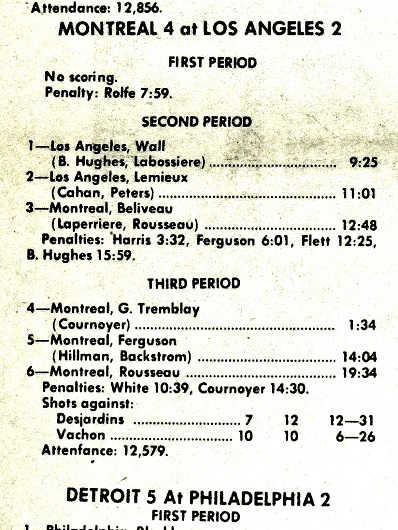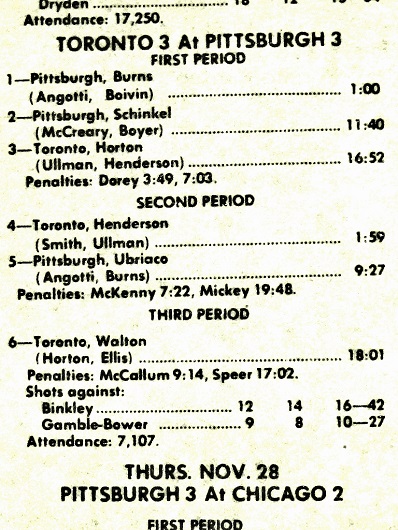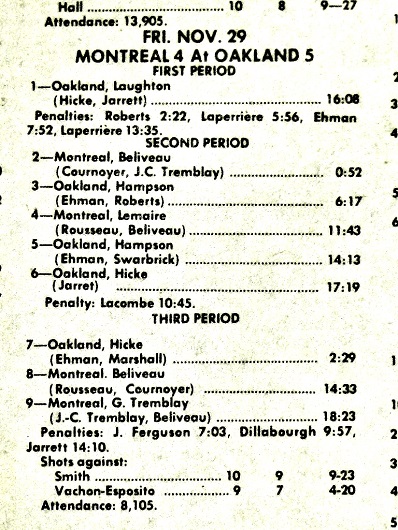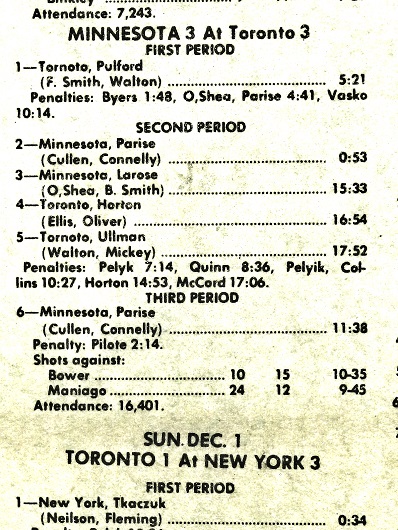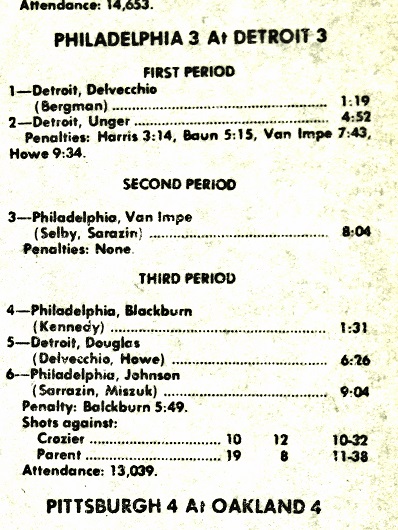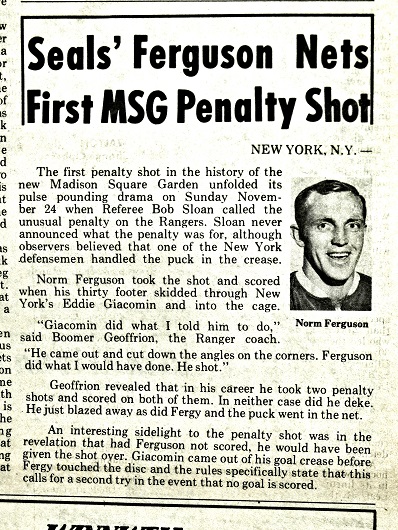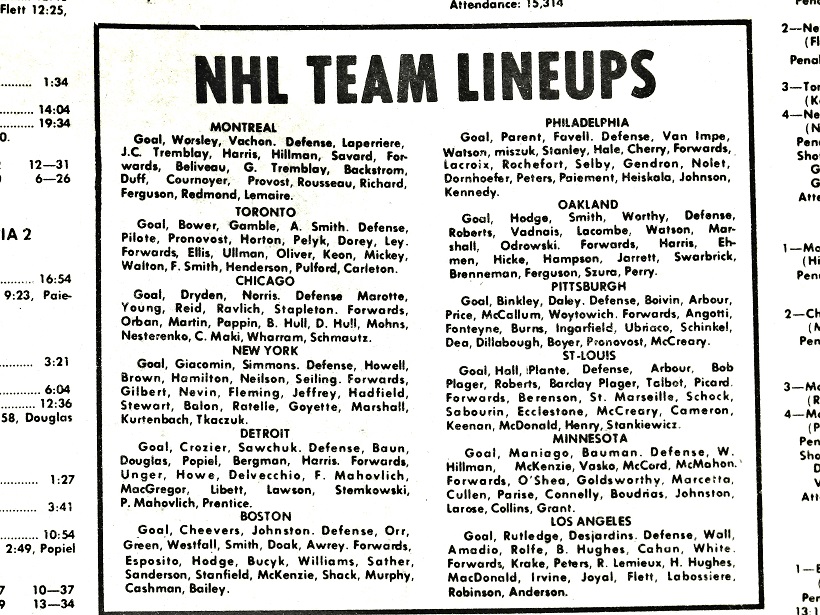 EMAIL: HOWARDLBERGER@GMAIL.COM