TORONTO (Jan. 11) — The best teams in the National Hockey League can often rely on skill to achieve a particular level… and there may be no better example, right now, than the Toronto Maple Leafs. On occasion, however, a contending club needs to look at the past; peer into the future and plan specifically for an opponent. In Toronto's case, as people around here understand, that opponent is the Boston Bruins — an Atlantic Division rival that almost surely, once again, will need to be overcome in the Stanley Cup playoffs.
Though the Leafs are remarkably talented, they are "playoff soft" — and that doesn't work against such a tenacious, hard–nosed team as the Bruins. The post–season clashes of 2013 and 2018 ended excruciatingly for the Blue and White;  Boston grinding Toronto into submission in the waning moments of each series.
It appears that fate is again planning to unite the Maple Leafs and Bruins in a first–round quarrel. Stanley Cup toil requires more than speed and soft–hands, which the Leafs abundantly possess. If, however, you're a fan of the club, ask yourself "why would a third meeting with Boston in six years end differently than the previous two?" The honest answer? "It probably wouldn't." The current Leafs — gifted as they are — do not stack up well against perennial nuisance Brad Marchand and his familiar running–mates: David Krejci, Patrice Bergeron, David Pastrnak, Torey Krug and the aging, injury–prone, yet always–imposing Zdeno Chara. The only course of action, therefore, is to match fire with fire; to obtain a dogged, forceful presence of their own. A player such as Scarborough, Ont. native Wayne Simmonds — currently with the dismal Philadelphia Flyers, and certain to be among the most–coveted targets at the Feb. 25 NHL trade deadline.
Given there's a zero–percent chance the Leafs will trade a defenseman without receiving another blue–liner of equal or greater ability, Toronto will have to deal from its position of strength. Which, as we all know, is at forward. Though Simmonds would be a splendid fit — maybe the precise antidote to Boston — he will come neither easily nor cheaply. Perhaps a dozen NHL rivals will pursue the right–winger as a key component in the playoffs, for which his attributes are superbly catered. Though an unrestricted free agent in July, Simmonds is young enough (30); large enough (6–foot-2, 185 pounds) and prolific enough (NHL seasons of 32, 31, 29, 28, 28 and 24 goals) to help a club for the next five years. But, Toronto will not land Simmonds for Tyler Ennis and a third–round draft pick (or any other whimsical overture). Kasperi Kapanen could pique the interest of Flyers' GM Chuck Fletcher… but not nearly to the extent of William Nylander. Which begs the question: Is it worth trading Nylander's six–year, $41.8–million contract to Philadelphia for Simmonds — knowing the latter would likely be thrilled to sign a new deal with his contending, home–town club?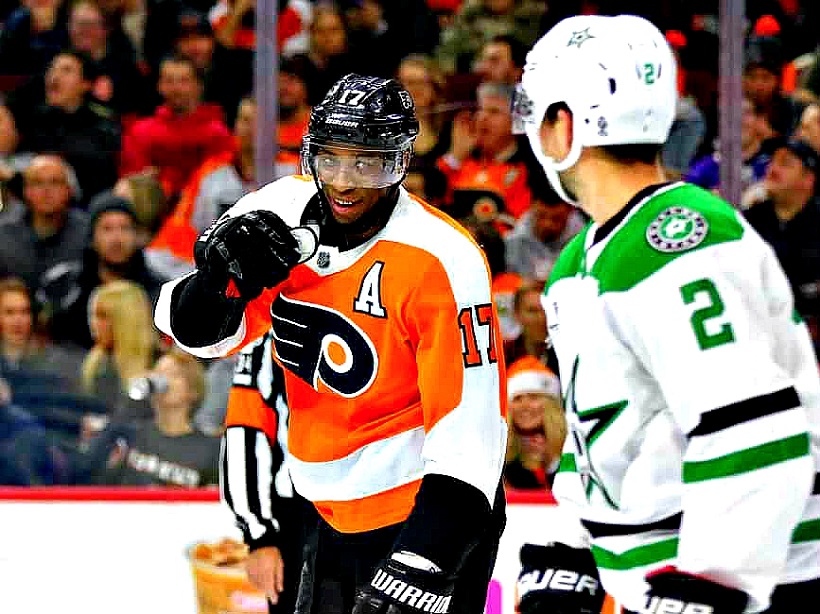 WAYNE SIMMONDS OF PHILADELPHIA CAN SCORE, FIGHT, AND GET UNDER HIS OPPONENTS' SKIN. HE WOULD THEREFORE PROVIDE THE TALENTED, YET SOFT MAPLE LEAFS A SPLENDID PLAYOFF ANTIDOTE TO THE BOSTON BRUINS. NEITHER WILL HE COME AT ALL CHEAPLY. GETTY IMAGES/NHL
On immediate reflection, such a swap would appear to be weighted in favor of Philadelphia. Nylander is nearly eight years younger than Simmonds with a longer and less–limited upside. But, remember, it's been proven the Leafs need more than skill to contend with Boston at playoff time. Given the presence of Auston Matthews, John Tavares, Mitch Marner, Nazem Kadri, Kapanen and veteran Patrick Marleau, Toronto would hardly turn to hands–of–stone without Nylander. And, Simmonds would provide the Leafs a dimension they sorely lack. Additionally, while Nylander was scoring 22 and 20 goals for Toronto the past two seasons, Simmonds countered with 31 and 24 for Flyers. So, the Leafs would be losing zilch in that exchange.
Where Toronto will ultimately be handicapped by signing Simmonds to, say, a five–year contract is the same as with Tavares: toward the end of the deal. If, however, each player gives the Leafs half–a–decade of quality service — abetting roster balance and Stanley Cup aspiration — no one will complain in the mid–2020's.
Wayne Simmonds would offer the Leafs equilibrium they do not currently possess.
In saying all of this, we're not sure that Toronto's rookie general manager Kyle Dubas can trade a hockey card, let alone one live body for another. He has repeatedly implied contentment with locking up the club's current nucleus for the foreseeable future; thus the generous outlay for Nylander. But, again, Dubas would serve himself and the hockey club far better by planning for the playoffs and yet another meeting with Boston — particularly for games at the T.D. Garden, where the Bruins have twice toyed with the Leafs this season (winning 5–1 and 6–3)… where Frederik Andersen often performs poorly… and where the club ultimately fell apart in the gut–wrenching playoff defeats of 2013 and 2018.
Viewing the trade through that lens, Simmonds–for–Nylander could be a difference–maker in Toronto.
45 YEARS AGO
at Maple Leaf Gardens
The 1973–74 Toronto Maple Leafs still rank among the most–improved teams in franchise history. Along with new coach Leonard (Red) Kelly, the additions, via the draft and free agency, of Lanny McDonald, Ian Turnbull and Borje Salming provided the club two future Hall–of–Famers (McDonald, Salming) and another (Turnbull) that still holds the team–record for most points in one season by a defenseman (79 in 1976-77) as well as the existing NHL mark for blue–liners of five goals in one game (vs. Detroit on Feb. 2, 1977). With fourth–year center Darryl Sittler (also en route to the Hall) emerging as a superstar, Toronto leaped 22 points in the standings and went back to the playoffs — losing to Boston — after a one–year absence.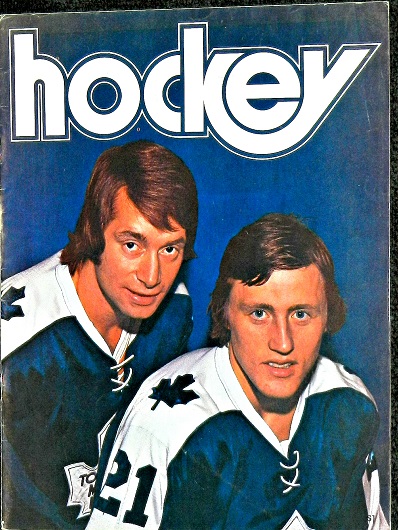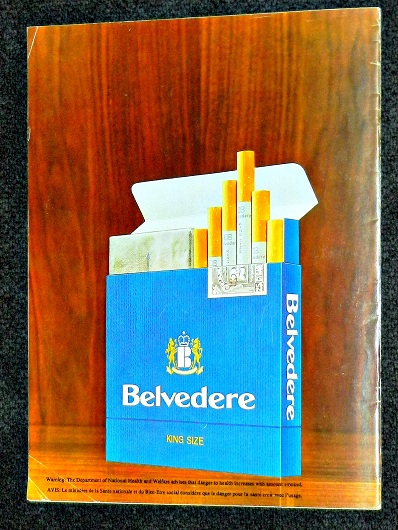 As part of my collection is a program from Dec. 19 of that season, when the California Golden Seals appeared at Maple Leaf Gardens and were defeated, 5–3. Gracing the front–cover (top–left) were the free agent players signed from Sweden: Inge Hammarstrom and Salming (21). On the back–cover (top–right) — and still legal in Canada — was a cigarette ad. Contents, here, from the Gardens' program of Dec. 19, 1973: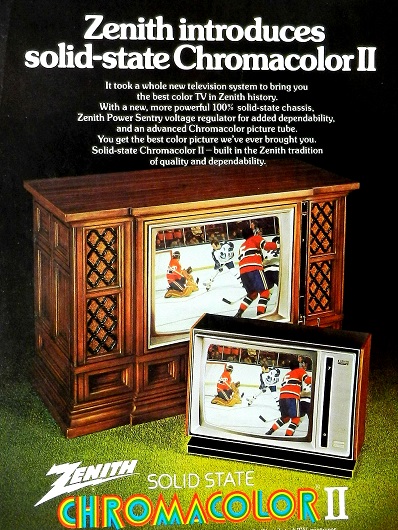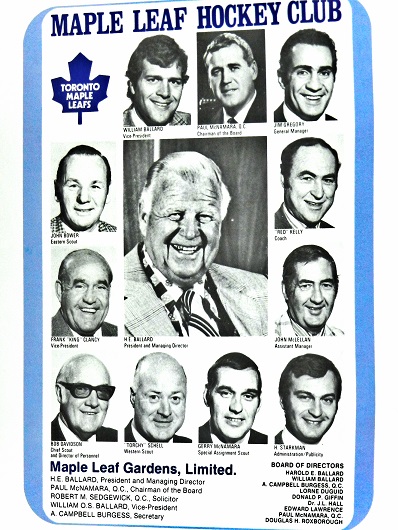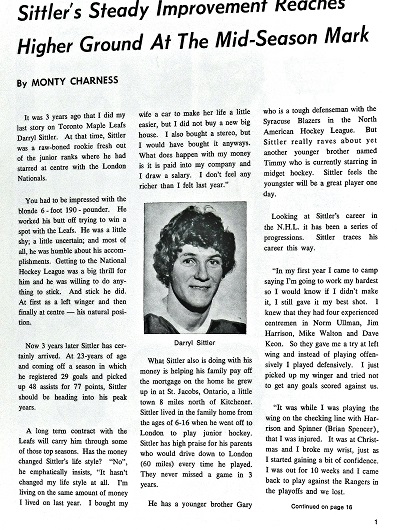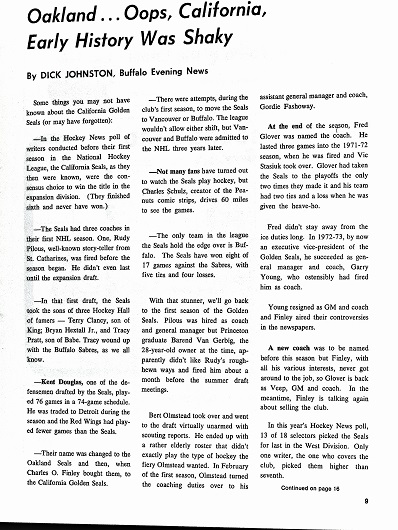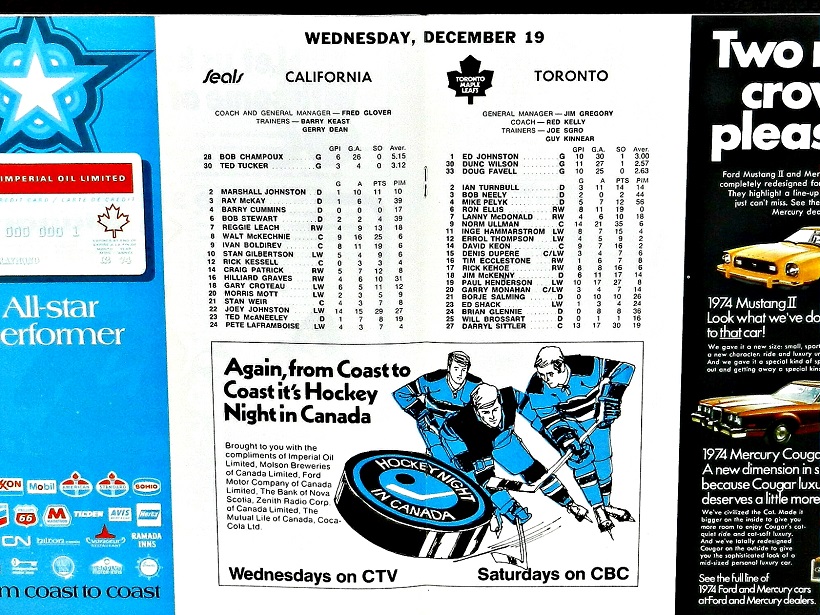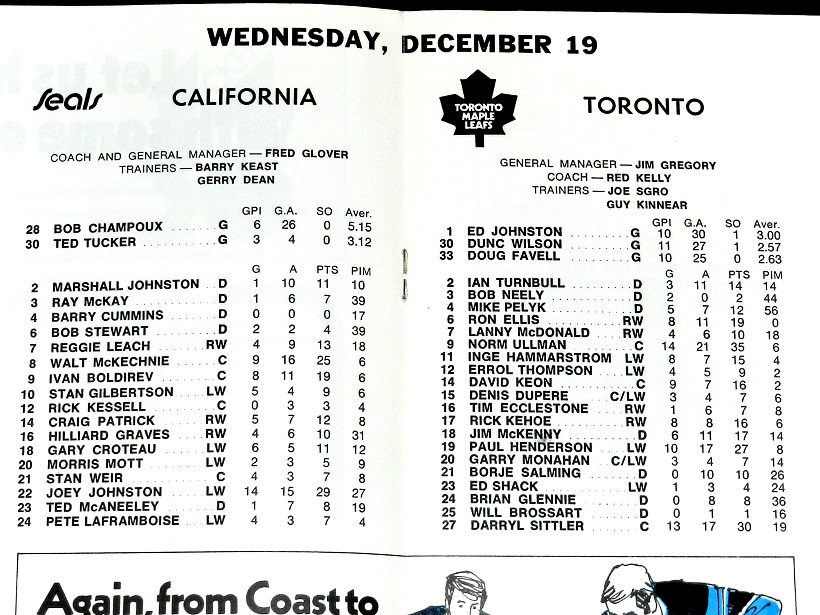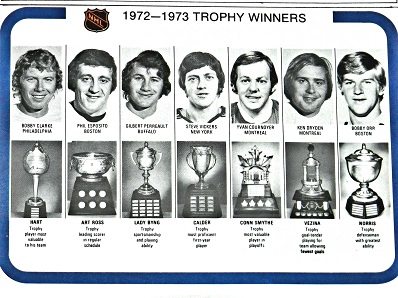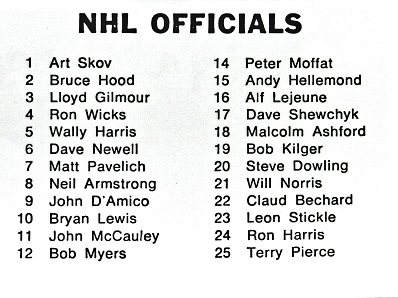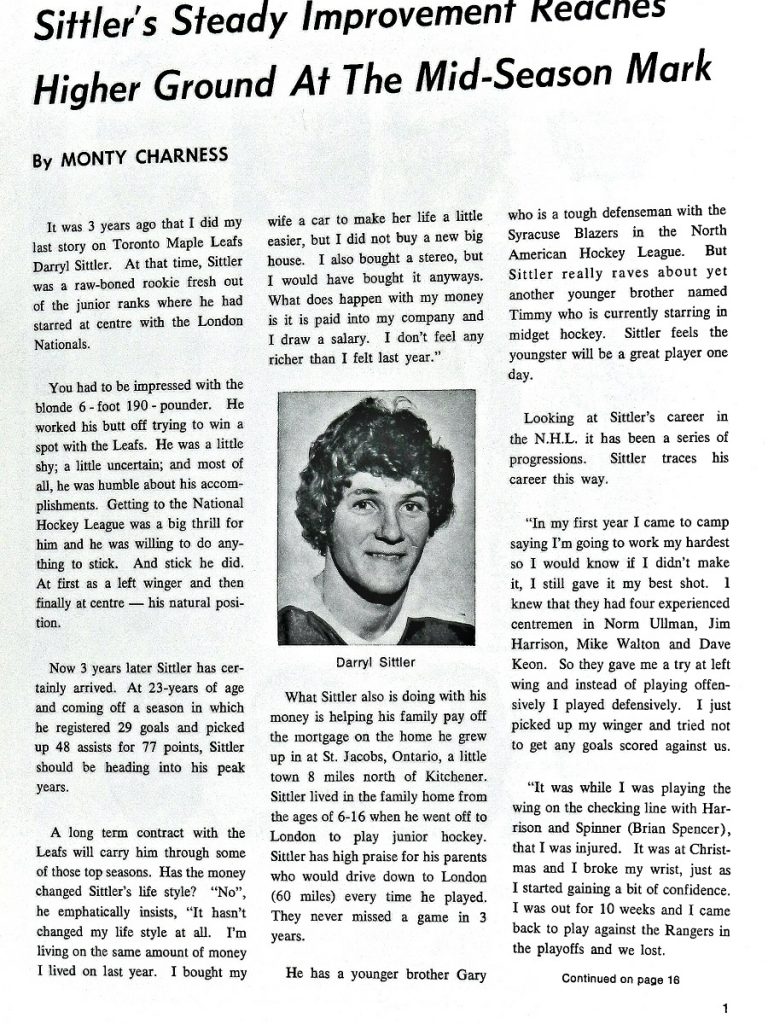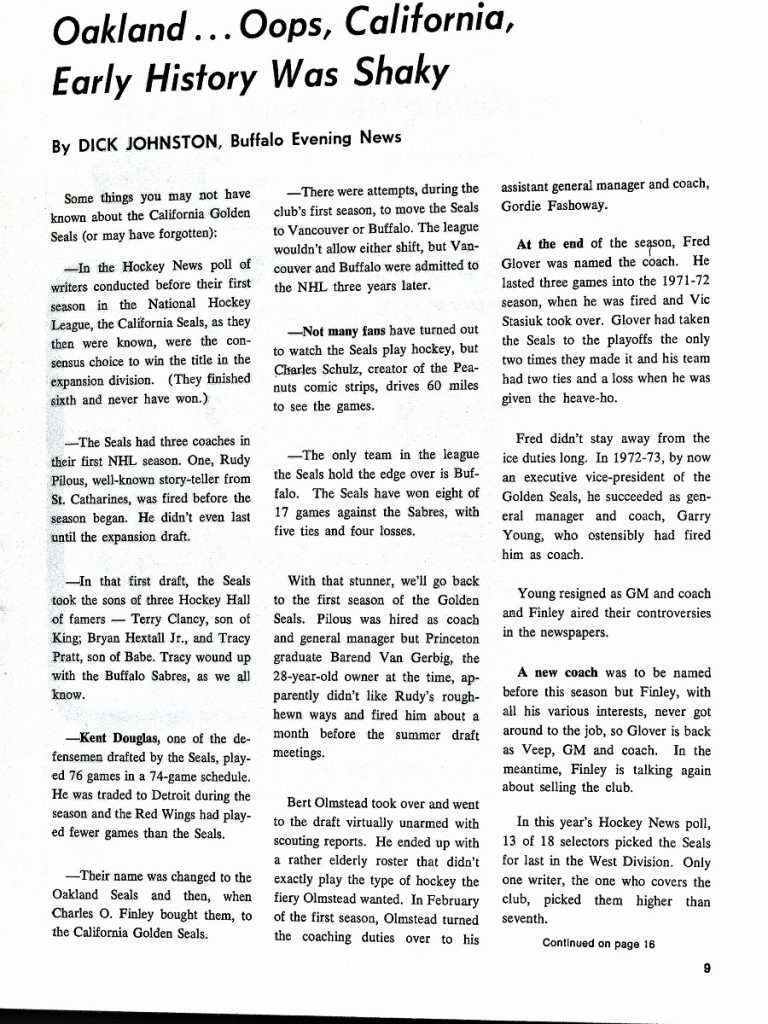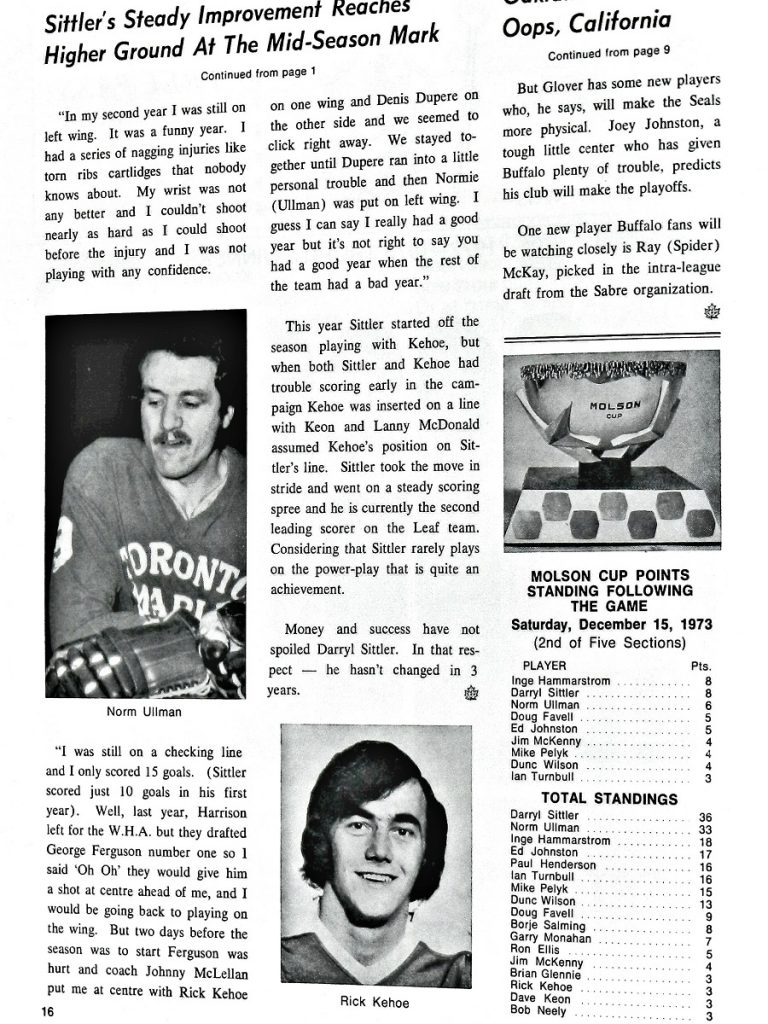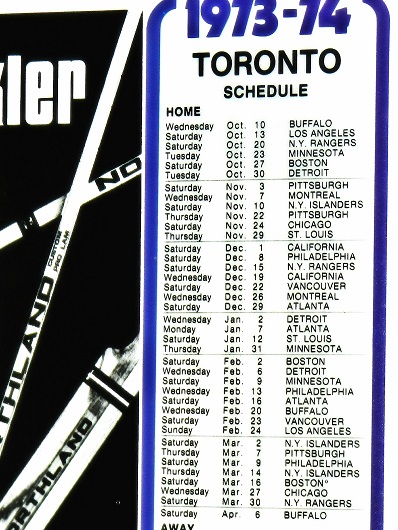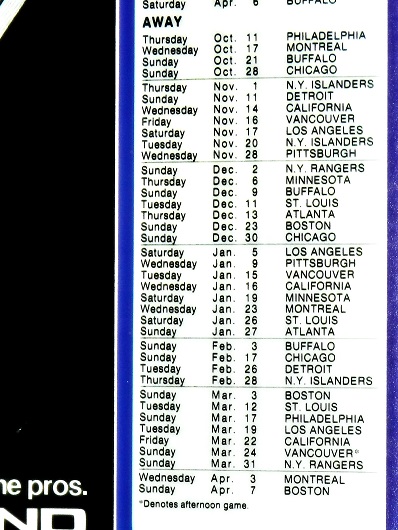 EMAIL: HOWARDLBERGER@GMAIL.COM