TORONTO (Feb. 20) — I'm not sure what was said, or at what volume, in the visitors' dressing room during the first intermission last night in St. Louis. All I do know is the Maple Leafs were a far–better team once the second period began; that trend prevailing over the final 40–plus minutes. That the Leafs scratched out a regulation point on the road against the hottest team in the National Hockey League is a credit to their coach, who clearly made a difference after arguably the worst 20 minutes to begin a game this season.
I don't think it's being unduly critical to suggest that Mike Babcock is not enjoying a Jack Adams–type season behind the Toronto bench. With 23 games remaining in the 2018–19 regular schedule, the Leafs are approximately where most figured they would be: Top 6 in the NHL and Top 3 in the Atlantic Division. But, nothing more. Certainly, the club — with all its offensive firepower and a Norris Trophy threat for the first time in four decades — has not over–achieved in any way. And, that doesn't reflect particularly well on the highest–paid coach in the game's history. Barring a calamitous tumble, the New York Islanders will boast this season's premier coach: Barry Trotz winning the Jack Adams Award for a second time (after 2016 with Washington; he was runner–up to Dave Tippett of Phoenix in 2010). Trotz, as we know, guided the defending Stanley Cup champion before exercising a walk–away clause and bolting the Capitals for Long Island.
There is, of course, abundant paradox and coincidence that Trotz is coaching the team which lost John Tavares to the Maple Leafs in free agency… and gained general manager Lou Lamoriello after Kyle Dubas was anointed to the big chair here in town last summer. Any hockey observer, at the time, choosing the Islanders to be deadlocked in points (76) with the Leafs on Feb. 20, 2019 would have been maligned. Perhaps even restrained in a white jacket. Yet, there they are — with identical totals; the Brooklyn–ites having played one fewer game. And, of utmost significance, having yielded 29 fewer goals than the Leafs.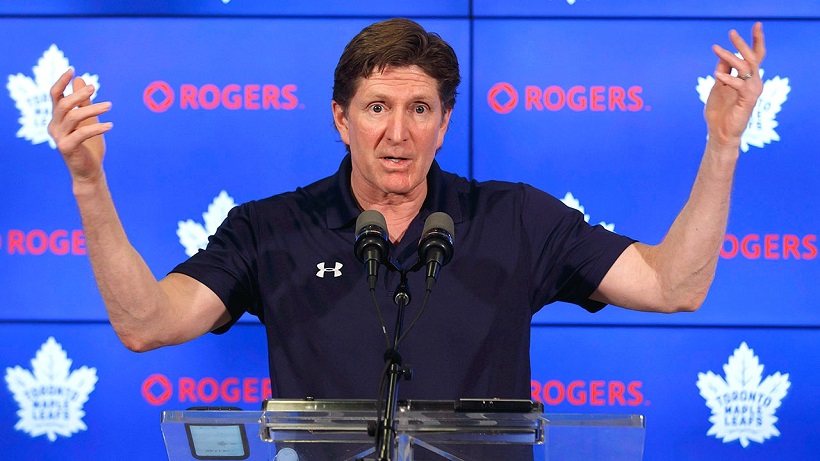 IT'S BEEN A PERPLEXING SEASON, AT TIMES, FOR MIKE BABCOCK BEHIND THE MAPLE LEAFS BENCH.
When factoring the teachable elements of the sport, Babcock pales even more–so to Trotz. Peter Horachek, the lamentable soul that inherited the 2014–15 Toronto club, mid–term, from Randy Carlyle, would have fared no worse than Babcock in scoring aptitude… or the un–teachable elements of the sport. And, poor Peter watched his lifeless, apathetic team go 1–14–2 between Jan. 7 and Mar. 7 of that shameful season. Heck, give me Tavares, Auston Matthews, Mitch Marner, Kasperi Kapanen, Morgan Rielly and Nazem Kadri and even I'll stand up well against the "Einstein's" of the NHL (we must also wonder to what extent Babcock is culpable for William Nylander playing like a dog, most nights, since re–joining the club in early–December). With respect to buttoning down behind center–ice, Babcock is faring no better than Horachek, Carlyle, or any–such predecessor dating to Roger Neilson in 1977. He hasn't "taught" the Maple Leafs much of anything.
Still, and as he proved last night in St. Louis, Mike has the gift of gab. Whatever message he imparted after the opening period worked wondrously. As it stands, he'll need every authoritative syllable the rest of the way, as the Leafs are all–but certain to bump up against their perennial scourge in the opening round of the playoffs. With the Boston Bruins — at the moment — favored to host Games 1, 2, 5 and 7 at the dreaded TD Garden. Without question, Babcock deserves credit for his club compiling the second–best road record in the NHL (19–8–3, trailing only the 22–6–2 Tampa Bay Lightning). Teams that are coached unsatisfactorily tend to cower away from home, and the Leafs have flourished in rival rinks this season. Neither can Babcock be held accountable for a small, soft and generally–passive group of skaters; that falls squarely on the general manager. If Dubas can provide his coach at least one tenacious commodity before Monday's 3 p.m. trade deadline, Babcock will stand a better chance of holding up against the antagonistic Bruins.
MORE COINCIDENCE: Prior to the season, the Maple Leafs and Winnipeg Jets were universally chosen to be the Top 2 Canadian–based teams. No one figured the Calgary Flames would rise above their six rivals from north of the border (speaking of coaches, Bill Peters will finish runner up to Trotz for the Adams Award this season). Nor did most likely consider the Leafs and Jets to be the mirror–image of one another. Yet, there they are — Toronto and Winnipeg — with identical records (36–19–4 for 76 points) after 59 games, and nearly squared in goals–scored (208–202 for the Leafs) and goals–allowed (167–171 in favor of Toronto). The only lop–sided facet among the teams is Toronto sweeping Winnipeg in the two–game season series — winning back–to–back at the end of October (4–2 at Bell MTS Place; 3–2 at Scotiabank Arena).
20 YEARS AGO TONIGHT
at the AIR CANADA CENTRE
One week after the final NHL game at Maple Leaf Gardens (Feb. 13, 1999) came the first game at the Air Canada Centre (now Scotiabank Arena) 20 years ago tonight. I had the privilege of covering both historic events in my role as a reporter for The FAN–590, Canada's first all–sports radio station. The Leafs had been drubbed, 6–2, by Chicago in the Gardens' finale, but they recovered to defeat Montreal in their ACC debut, 3–2, on a goal by Steve Thomas at 3:48 of overtime. Thomas re–directed a cross–feed from the boards by Ladislav Cohn past Canadiens' goalie Jeff Hackett (video here, with Joe Bowen's radio call: http://bit.ly/2S8Qxpj). Toronto forward Todd Warriner scored the first goal in the new arena.
Here are some media souvenirs I've kept from the occasion: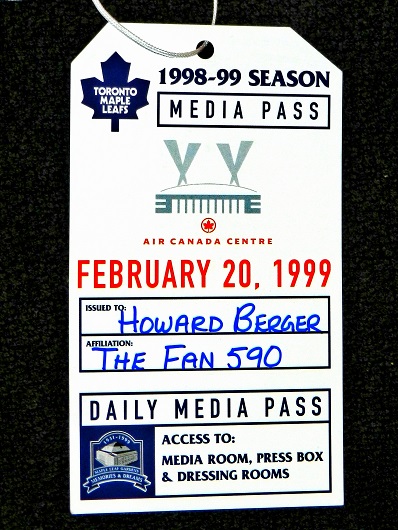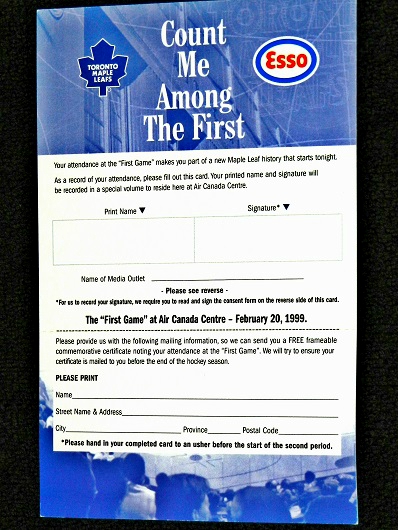 MY PRESS CREDENTIAL (LEFT) AND A "FIRST–GAME" ATTENDANCE CARD I NEVER FILLED OUT.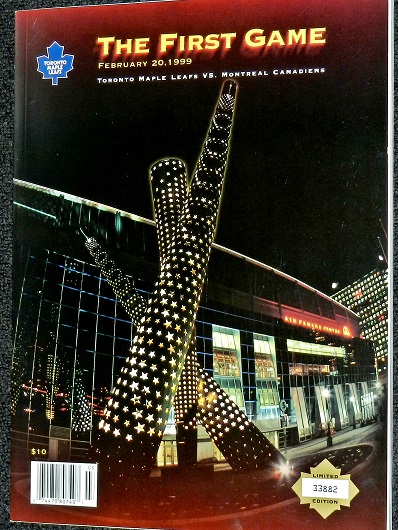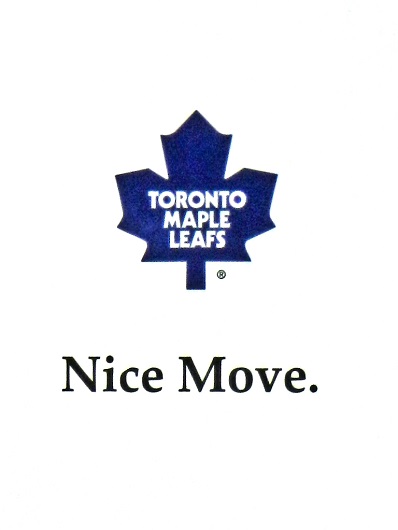 FRONT AND BACK COVERS OF THE 178–PAGE PROGRAM FROM 20 YEARS AGO TONIGHT.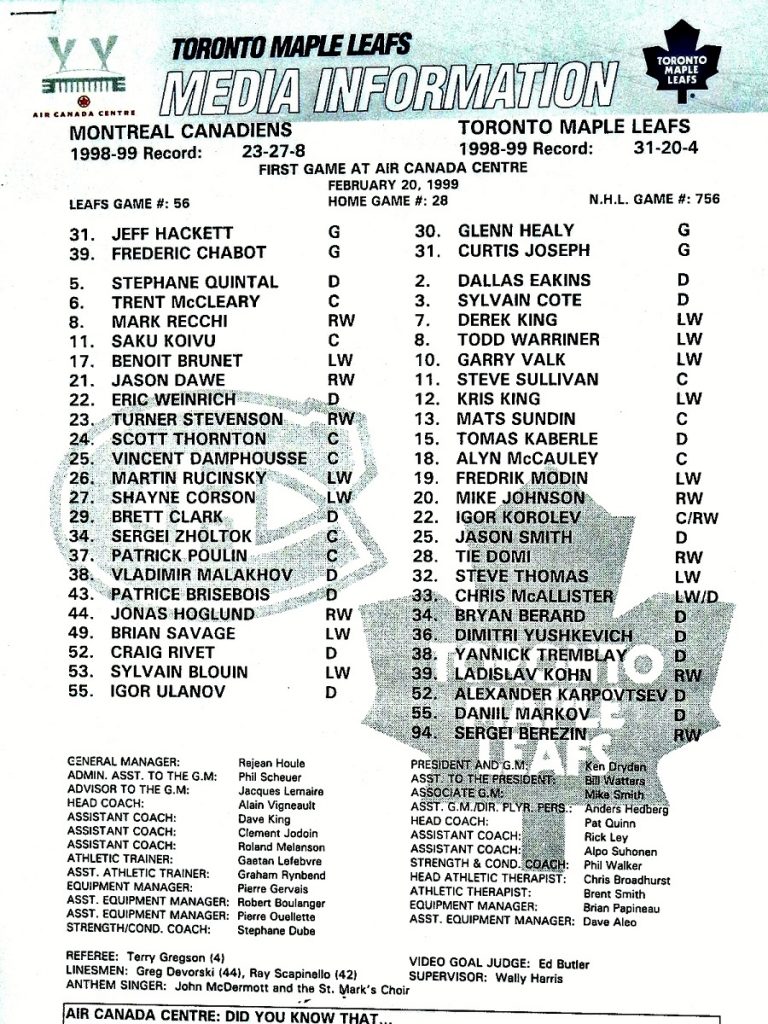 CANADIENS AND LEAFS LINE–UPS ON FRONT PAGE OF THE MEDIA NOTES PACKAGE.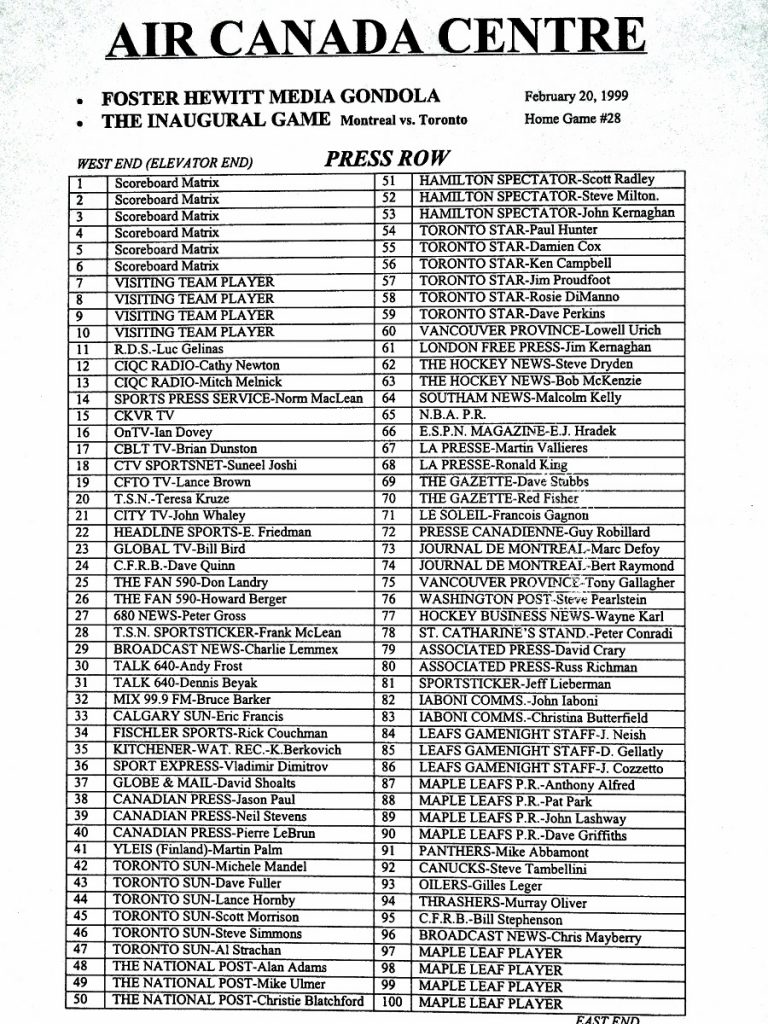 SEATING CHART FROM THE ACC PRESS BOX ON FEB. 20, 1999. I WAS IN POSITION NO. 26.
WORDS OF WISDOM FROM THE GREATEST…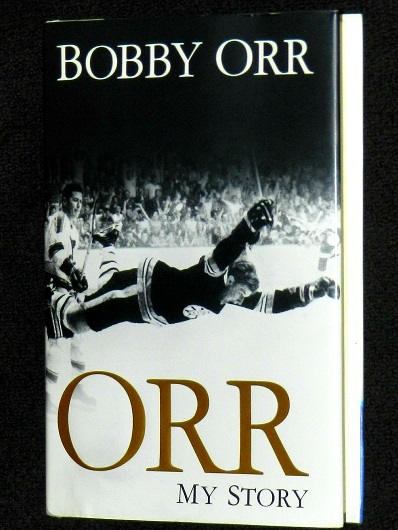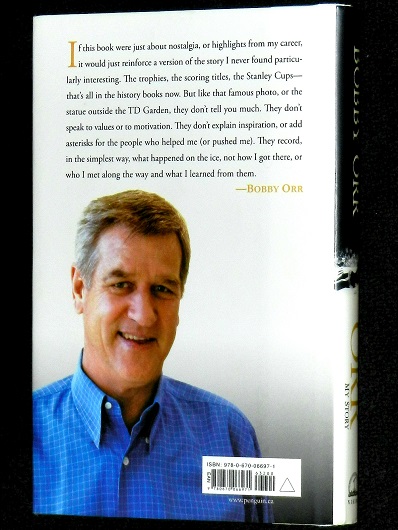 While on vacation this week, I've been re–reading Bobby Orr's best–selling autobiography from 2013. There are so many passages from the book that resonate and several occur in the opening pages, when Bobby lays the groundwork for the project. They speak volumes about the greatest hockey player I've ever seen:
"The idea of writing a book has been brought up many times over the years and all kinds of people have come forward with their own unique slant on how I might approach it. They have offered to write the authorized version of my life but, frankly, I have never been interested. What many of them actually wanted was some sort of tell–all account that would dig up dirt, then shovel it on people I used to know… that is not my cup of tea and never will be. This book has to be better and go deeper than that… call me old–fashioned, but when I was growing up, and especially playing sports, you didn't throw someone under the bus."
"One thing I always thought people got wrong about me was the idea that things were a little easier for me than for other players, or that I was somehow different from everyone else. If that were the case, my story probably wouldn't be worth telling. I am no different from anyone else. What [came] easy for me was not what I wanted to write about… if this book were just about nostalgia, or highlights from my career, it would reinforce a version of the story I never found particularly interesting. The trophies… the scoring titles… the Stanley Cups, that's all in the history books now. Like that famous photo (of his 1970 Cup–winning goal) or the statue outside TD Garden, they don't tell you much. They don't speak to values or motivation. They don't explain inspiration or add asterisks for the people who helped me. They record, in the simplest way, what happened on the ice, not how I got there or who I met along the way and what I learned from them."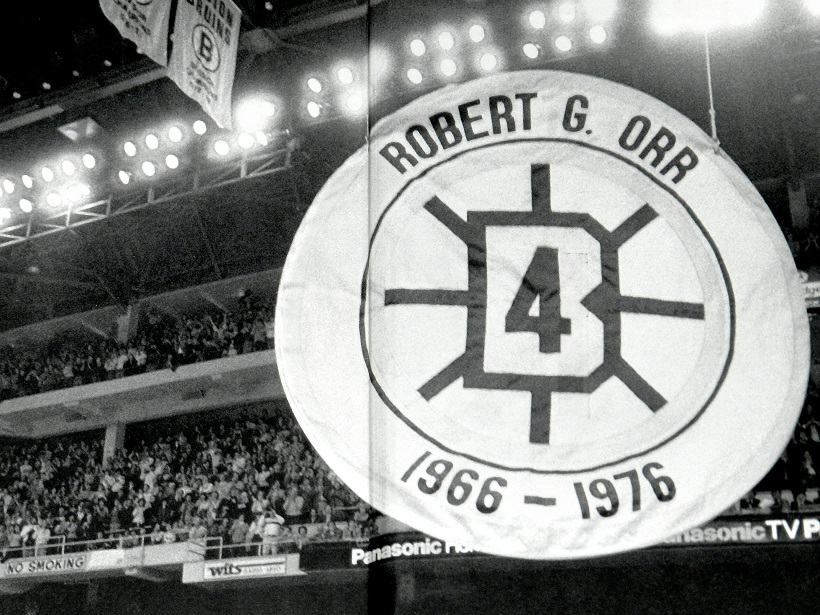 "Whether a writer was praising me or burying me never really mattered, since I was generally first in line to criticize myself… if he wanted to mention some blunder I made, I could always add a few more examples. If he wanted to describe a particularly good play, I could counter that I'd been lucky, or the play wouldn't have happened if not for a smart move by a teammate at the other end of the ice. And, if I made what I thought was a pretty good play, it was — after all — what I was paid to do."
"The formal game of hockey, as we all know, is played with six players on the ice for each team. But, at any given time when I was a kid, you might have 20 kids show up on [Five Mile Bay, near Parry Sound, Ont.]. It didn't matter how many showed up, we made the numbers work. It became a game of 10–on–10, with everybody participating at the same time. That was the way we learned to play the game… if you wanted to spend any amount of time with the puck on your stick, you had to learn to stickhandle through ten opponents. That's a great environment for kids to develop skills, while, at the same time, having a ton of fun. If you could hold your own in those scrimmages, then regulation games didn't seem so tough. In real games, you'd only have to get through five opponents, which seemed easy compared to what we were used to."
The latter paragraph was clearly aimed at minor and little–league coaches — sadly, the overwhelming majority of those in teaching positions today — who envision themselves a latter–day Scotty Bowman. With tough, structured practices for eight–year–old kids who just want to have fun playing the game they love. Nothing, as it turns out, can better develop skill and hockey instinct than for a coach to drop the puck at mid–ice; get out of the way, and have his kids enjoy an old–fashioned game of shinny. Take it from No. 4.
EMAIL: HOWARDLBERGER@GMAIL.COM