TORONTO (May 1) — I had a brief conversation with a friend of mine on Tuesday… a virulent fan of the Toronto Maple Leafs. "Y'know what? I'm not even looking forward to next season," he griped. "I mean, what's there to get excited about? It's the same old, same old every year. Nothing's gonna change."
I comforted my pal (I think) by suggesting it is far–too–soon to make a pledge about the 2019–20 season given the latest playoff disappointment is still so fresh (nor, I reminded him, did Toronto lose Round 1 to a bunch of bums). I also pointed out that the Leafs have given their zealots, through the years, more reasons than there galaxies in the universe to turn away from the club… only to somehow regenerate enthusiasm well before the following season. Which will happen, one way or another, yet again. The enduring mentality of hockey in this region can be ascribed, I'm certain, to chasing the improbable dream. Bouncing back from heartache and forgiving the Maple Leafs has become a quasi–religion. Only the calendar changes. Later in the day, however, I reconsidered my friend's remorse and begun to comprehend his point more clearly.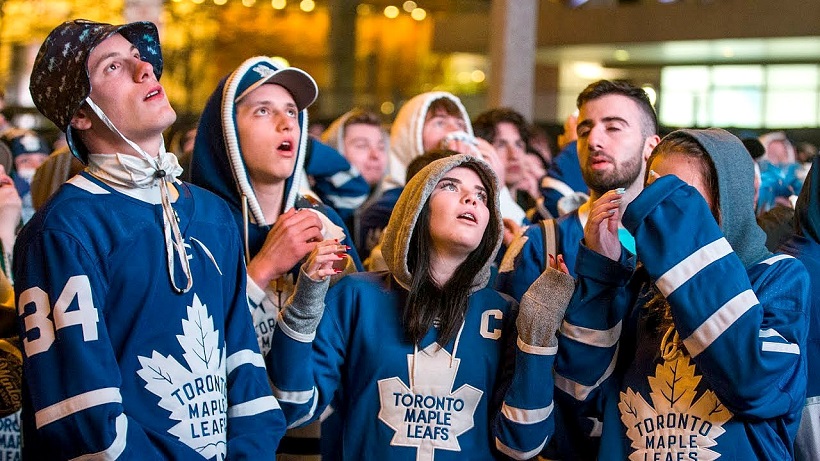 In the years of the so–called "Shanaplan", we are truly at a crossroad. What started as a means to bottom out and accrue elite draft choices appears to have reached a plateau. It worked to near–perfection, as the club selected its young forward nucleus of William Nylander, Mitch Marner and Auston Matthews in consecutive years. From a fan's perspective, there was much optimism when the Leafs made the 2017 Stanley Cup playoffs in a full, 82–game schedule for the first time in 13 seasons. A six–game, opening–round series against Washington could have gone either way, as a record five matches extended to overtime — including the finale, won by Marcus Johansson of the Capitals at the Air Canada Centre. The first round of 2018, against Boston, went a step further; Toronto losing agonizingly in a third–period collapse of Game 7 at TD Garden. But, the enthusiasm reached a peak when John Tavares came aboard in free agency last summer and the Leafs began the regular season as a mirror–image of the Wayne Gretzky–led Edmonton Oilers in the 1980's. The opening–round rematch against Boston this spring was considered a "pick 'em" by most observers… and very much in favor of the Leafs after a commanding Game 5 effort on the road. That Toronto could not close out the series at home in Game 6; then performed rather ineptly in Game 7 at the TD Garden, brought us to where we are today — and spawned the emotional reservation from my friend.
To wit: What will fans of the Blue and White hang their hats on this summer? I can guarantee that another John Tavares won't be coming down the pike. If anything, the Leafs are going to lose personnel in the salary–cap crunch that awaits general manager Kyle Dubas — defensemen Jake Gardiner and Ron Hainsey sure to depart along with, likely, one of Kasperi Kapanen, Andreas Johnsson or Nylander (who turns 23 today). How else will Dubas afford the contract of Marner after the most–prolific Leafs season (94 points) in nearly a quarter–century? Young Mitch is likely to command a $9–10 million cap–hit; the club therefore committing close to $40 million (or nearly half the cap limit) to four players: Marner, Nylander, Tavares and Matthews. It's an old story but one that will not disappear. Additionally, and unless Patrick Marleau consents to waive his no–movement clause, another $6.25–million of cap space goes toward a 40–year–old future Hall–of–Famer with not much left in the tank. So, yeah: Where's the excitement for next season coming from?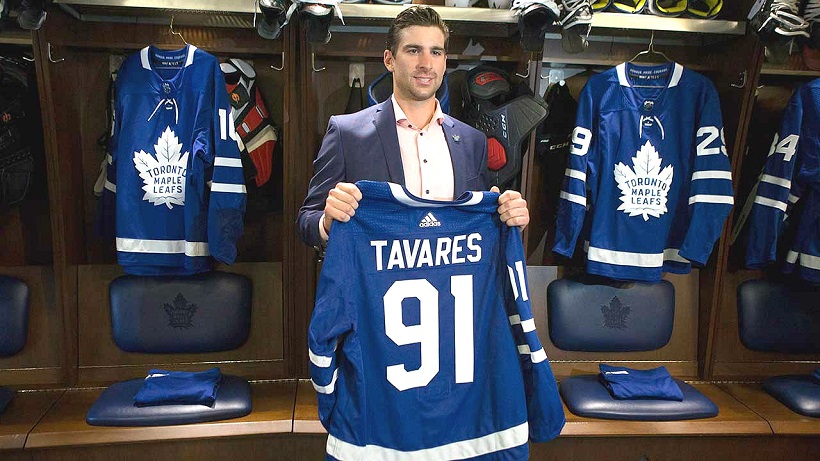 THERE WILL BE NO REPEAT OF THIS BEFORE NEXT SEASON. SO, HOW DO LEAF FANS RAMP IT UP YET AGAIN?
The answer, if there is one, may emanate from necessity.
The Leafs will change. And, perhaps for the better. If Dubas can swing an adroit trade this summer to enhance the club, physically — and even if it costs one of Nylander or Kapanen — there will still be more–than enough firepower and skill up front. The uncertainty, as always with the Maple Leafs, is on the back end. Who replaces Gardiner and Hainsey? Are Calle Rosen and Justin Holl capable of becoming full–time defensemen? Is Rasmus Sandin ready for the big time? While unlikely an issue with management, can Frederik Andersen be counted upon in the clutch? In Game 7 of a playoff series. Though not alone, he has failed the club the past two springs at TD Garden. If he cannot lift his performance at crunch–time in the spring, the Leafs are doomed until they find another stopper. And… will there be a new person standing behind the bench next season? Dubas refused to answer that question last week. If Sheldon Keefe guides the Toronto Marlies into the Calder Cup final for a second spring, will Dubas retain Mike Babcock?
On paper, and unlike last off–season with Tavares, the Leafs aren't likely to appear of higher quality come October. If anything, they'll seem diminished. When coupled with the demoralizing hattrick of first–round playoff eliminations, it may indeed be difficult for Maple Leaf supporters to get jacked up in the fall. The club, right now, seems stale and predictable. Enthusiasm, therefore, may need to be manufactured.
And neither is that particularly novel to die–hards of the Blue and White.
EMAIL: HOWARDLBERGER@GMAIL.COM