TORONTO (May 18) — I have neither information nor a particular reason to suspect the Maple Leafs aren't "all in" on Mike Babcock, as cryptically noted, last week, by general manager Kyle Dubas. But, something is gnawing at me with respect to the future of the veteran coach. Perhaps it's because I've yet to hear or read anything that resembles an ardent endorsement of Babcock from his Leaf superiors. And, the longer Sheldon Keefe guides the Toronto Marlies through the American Hockey League playoffs, the more the suspicion will grow. Call it silly. Or credit my ambiguity to hanging around the Leafs for too many years.
Tuesday of this week (May 21) will mark the fourth anniversary of the monumental announcement that the Maple Leafs had signed Babcock to the richest coaching arrangement in National Hockey League history — eight–years and $50 million. During his introductory news conference at then–Air Canada Centre, the former Detroit coach famously warned of "pain" in the club's immediate future. And, really, there wasn't any. Toronto hockey fans watched with bemusement and hope as the team bottomed out during Babcock's first season behind the bench (2015–16), knowing the prize for finishing dead–last in the overall standings would likely be American–born prodigy Auston Matthews. When the Maple Leafs' magic number appeared, to the surprise of no one, during the 2016 NHL Draft Lottery (that the league doesn't televise the actual draw, as with provincial or federal gaming, will always spawn a level of mistrust among participants and fans), Matthews joined prior draft picks William Nylander and Mitch Marner as part of the club's forward nucleus.

BRENDAN SHANAHAN (LEFT) AND MIKE BABCOCK WERE ALL SMILES FOUR YEARS AGO THIS WEEK WHEN THE LEAFS INTRODUCED THEIR NEW COACH TO MEDIA AT THE AIR CANADA CENTRE.
"Pain" quickly (and predictably) morphed into exhilaration in 2016–17 when the Leafs bolted 26 points in the standings — second–most in franchise history to the 32–point bump under Pat Burns and Doug Gilmour in 1992–93; made the playoffs in a full, 82–game schedule for the first time in 13 years and bowed to Washington in a six–game series that could truly have gone either way, with five matches being decided in overtime. It came across, back then, as the first step in an incremental climb toward Stanley Cup contention; a feeling boosted, immeasurably, last summer by the procurement of free agent John Tavares from the New York Islanders. That "pain" would legitimately arise after Babcock's fourth Toronto season, and third consecutive defeat in the opening playoff round, wasn't part of the equation. Yet, here we are today — fans of the club disappointed after the Leafs coughed up another series to Boston; the farm team coach flourishing yet again; his club in front, 1–0, against Charlotte in the American League semifinal.
So, yeah, I'm not convinced about the Leafs being "all in" on Babcock.
If Keefe becomes the first coach since Bob Woods (Hershey Bears) in 2009–10 to win consecutive Calder Cup titles, he won't be around for a third try (Woods is currently among Bruce Boudreau's assistants with the Minnesota Wild). As with Woods after his second AHL championship, when Boudreau hired him as an assistant in Washington, Keefe will find NHL work. At the moment, Anaheim and Edmonton have the only head coaching vacancies. New York Islanders' assistant Lane Lambert is among the candidates to replace Randy Carlyle with the Ducks while Ken Holland — hired last week from Detroit to manage the Oilers — is looking at Dallas assistant Todd Nelson, former Dallas and Arizona coach Dave Tippett (now helping with Seattle's NHL expansion group) and Oilers' assistant (ex–Calgary head coach) Glen Gulutzan. Whether Keefe is in the mix with either team isn't known, but he should minimally graduate to the NHL as an assistant.
It's difficult to imagine Dubas feeling good about Keefe moving on to another NHL organization. He was heavily involved in Keefe being hired to coach the Marlies in 2015 and he managed the club Keefe guided to the Calder Cup last spring. Neither did Dubas and Babcock — at any point this past season — appear to be on the same page (at times, not even the same book). This tells me a couple of things: a) Dubas does not have full autonomy as GM of the Leafs; and b) Brendan Shanahan is more involved in hockey decisions than he was willing to let on last week during his media tour after signing a six–year contract extension as president. Shanahan has done a very good job with the Blue and White and has also mastered the fine art of adroitly saying nothing. When Bob McCown asked him, on Prime Time Sports, to describe a typical day at the helm of the Maple Leafs, Shanahan danced more impressively than Michael Jackson in his prime.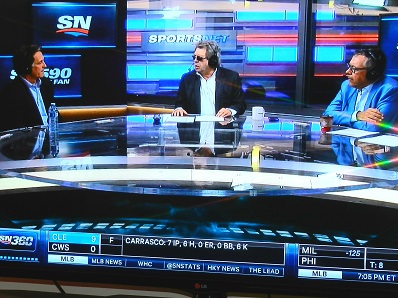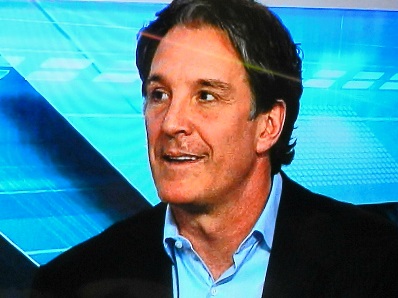 Had he been forthcoming with McCown (above), the Leafs boss may have said: "Look, a big part of my job is managing the assets of ownership (Rogers, Bell, Larry Tanenbaum) and I can't justify firing a coach coming off consecutive 100–point seasons that has more than $20 million left on his contract. I would also be disappointed losing Sheldon Keefe to another NHL team but this isn't the time for us to make a change."
Such comments would have reflected the actual climate around the hockey team right now — that Babcock will indeed begin a fifth season behind the Toronto bench in October… but that his immediate superior, the general manager, is hardly "all in" on a decision made above him by the club's president.
EMAIL: HOWARDLBERGER@GMAIL.COM