TORONTO (July 3) — What's all this drivel about the Toronto Maple Leafs and a Stanley Cup "drought"?
Why do people keep referring to 1967?
Anyone paying attention would know the Leafs have now won consecutive National Hockey League titles… in July. Honestly, why should the month, or the time of year, matter? After all, isn't perception reality? Last summer, it was Bodog placing Toronto on a Stanley Cup pedestal mere moments after John Tavares came over as a free agent from the New York Islanders. This year, virtually the entire fan base is swimming in euphoria. All it required was the additions of Jason Spezza and Tyson Barrie. And, the subtraction of Nazem Kadri. Quicker than you can say "abra cadabra", the Leafs have become one game and three playoff rounds superior to the club that lost to the Bruins in April. Never mind that hockey's most–easily–placated followers may be deluding themselves yet again. This time, it's for real. Keep that basketball parade–route open. 😛
Neither am I denying the Maple Leafs are a powerhouse. Without question — and barring an injury–plague — they will again threaten franchise records for wins and points. In fact, they could be the NHL's most–exquisitely–built team… for the regular season. You want elegance between October and April? Send over the boards, each night, a continent of 12 mostly–placid and infinitely–skilled forwards. Run your starting goalie, in the absence of a reliable No. 2, into the ground for 60–plus games. And, try to out–fancy the opposition. Voila. A guaranteed 100 points. Between 45 to 50 wins. Maybe a statistical milestone or two.
But, then what?

NEW LEAFS DEFENSEMAN TYSON BARRIE IN ACTION WITH COLORADO, AGAINST VEGAS. JOHN LOCHER THE ASSOCIATED PRESS
It is almost–certain a team cannot win the Stanley Cup; perhaps even advance beyond the opening playoff round by icing the "prettiest" roster in the NHL. Which the Maple Leafs are again likely to be when the puck drops against Ottawa (a.k.a. Toronto–east), Oct. 2, at Scotiabank Arena. And, I don't give a damn what era you refer to — when the Philadelphia Flyers were debauching to consecutive NHL titles in the mid–70's. Or, today, when plenary skill is the chosen path. If you cannot perform with increasing snarl, backbone and tenacity for two months, beginning in the second week of April, you have virtually no chance to succeed. Neither, of course, will the aforementioned traits suffice in the absence of skill. But, a proper blend must be achieved. And, the Leafs, right now, aren't particularly close. Though he's done good work under cap restraints, adding some size up front (Spezza, Alex Kerfoot), I disagree with the Kyle Dubas formula of relying on analytics to hoard skill over brawn. As mentioned, it pans out generally well during the regular season, but becomes less–effective in the playoffs when attributes that cannot be measured statistically — determination, competitive instinct, mettle, stamina — begin to prevail. This isn't to suggest that gifted performers lack such traits, but they aren't typically aggressive. Many prefer to avoid engagement and rely on their inherent qualities… most often on the periphery of combat. It's the second–tier skaters that compensate at playoff time. The Maple Leafs simply possess too–wide a gap between the former and latter.
But, that's just me. The life–blood of the Maple Leafs, interminably, has been forgiving supporters — many of whom are convinced the club is improved over last season. As usual, to determine the pulse of Leafs Nation, I look at the sample–size provided by the chat forum HF Boards. In a thread entitled HOW SATISFIED ARE YOU WITH THE OFF–SEASON MOVES, there are only a few dissenting remarks. Examples here:
• So far, even though I had my doubts, I think Dubas has done a stellar job. Good mix of veteran experience and youth, back-end is looking pretty solid, and it looks like the Leafs have a lot of offensive options throughout. I feel like the only thing that is missing is a little sandpaper.
• I think everything that needed to be addressed has been addressed. Short of a collapse of epic proportions, I think all the chicken littles who were worried about Dubas should start relaxing. As for Marner, if he does try to pull a Nylander, that only opens up an opportunity for play–makers like Kerfoot or Bracco to step up and prove themselves as feeders for Tavares. IMO, win–win. So, no worries here.
• I'm really happy with it. Obviously they're going all speed and skill, which is Dubas' goal. I just worry Babcock won't use his big guns properly. There's a lot of depth, but the top two lines need to play more.
• Is "AWESOMERIFFISTATIC" a word! Because that is how I feel about Dubas's job!
• At this rate I'll need a cigar and a bourbon.
• I'm not satisfied that the team is softer than ever before. Soft teams don't win championships.
• Outside of signing Marner, It couldn't be going any better. I knew Dubas was good, but I'm impressed.
• My grade is an 'A' depending on how much Marner is signed for relative to his actual value. He checked off all of our priority lists so far: Got a top 4 defenceman – Tyson Barrie. Got solid depth players – Mikheyev, Spezza, Shore, Agostino, Gravel. Got rid of bad contracts to keep cap structure stable – Marleau, Zaitsev, and Brown. Got us a decent defenceman – Ceci. Got us a serviceable center–man to replace Kadri.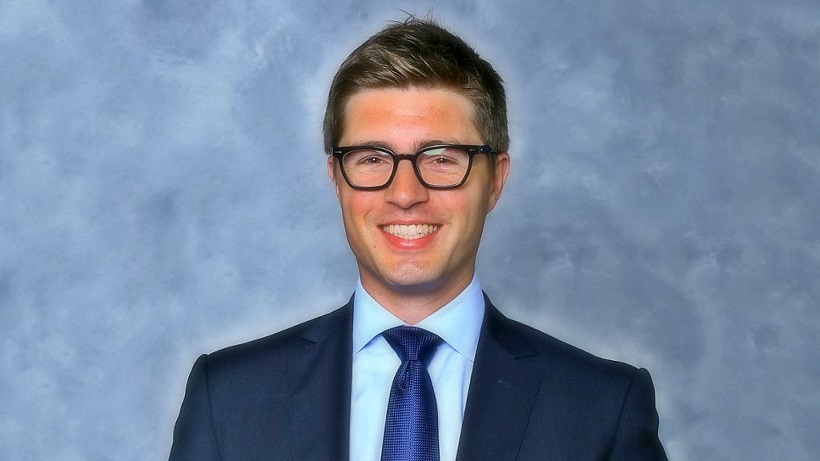 • I knew Dubas would make us even softer. Betting he re-signs Gardiner too. Which would be the cherry on top of my sundae. Not all bad though. Like the Kappy and Mango contracts. Still not sure about the Kadri deal. He's building a regular season team, IMHO.
• I'm happy with the work Dubas has done so far. He has shed some not–so–good contracts and given us some options and cap breathing–room. Hope a Marner deal can be struck that's fair for all parties. Roster is shaping up, looking good for regular season play. Playoffs?
• I am pleased with the moves so far. I'm hoping Marner gets signed soon. I thought the team would take a step back this year personnel–wise, but I it's actually better. Will miss Kadri but he was a needed sacrifice, especially with the suspensions.
• Ask me again after the first [playoff] round has ended.
• This is how you build a team to look like the Edmonton Oilers of the past 4 years. Admit it. That is what we are seeing with the roster tear–down. How much do you expect from guys earning league minimums among the Top 9 forwards? The Leafs got value? What a load of crock.
• I'm super–excited for the season to start. I'm not sure Babs can butcher this team.
• They look way too soft… Kerfoot as a replacement for Kadri remains to be seen. I probably would have redirected him in another trade for a more physical type, but Dubas may have tried that already.
• Managed to take a soft team and make it softer. No plan. Should have traded Nylander.
• Dubas did a lot of good things in the last two days. I am satisfied and impressed with the progress.
• People harping on "softness" don't seem to grasp that the Bruins didn't beat us with their physical play. We just couldn't kill a penalty.
• Wish we had a little more jam. A third–line guy that will not allow our skill guys to get abused. But overall, [Dubas] addressed much bigger issues, so a solid B+.

So, the lack of bite on the roster was acknowledged by some; the creativity of Dubas amid his salary–cap burden properly recognized by many others. As always here in Toronto, marginal players and those without NHL experience were vastly over–rated. Mitch Marner, now a restricted free agent, was predictably prevalent. And, there was no mention at all of the goaltending issue: whether Mike Babcock will again imperil Frederik Andersen for the playoffs by trotting him out 60–plus times during the regular season… or if Michael Hutchinson — having appeared in no more than 10 NHL games since 2014–15 — can be counted upon to capably start 30–35 matches, should Babcock alter his approach. Of course, there is ample time (three months) before the start of the 2019–20 schedule for Dubas to address the remaining Leaf deficits.
The young GM has proven resourceful.
My concern is that Kyle is going too far in his quest to re–invent the playoff wheel; that he is convinced — despite what we saw from Boston and St. Louis in the Stanley Cup final — elemental skill, alone, can overcome a near–complete lack of belligerence; that size doesn't matter on defense… and that he's relying too heavily on analytics. Let's see what happens around the Marner situation in the coming weeks.
EMAIL: HOWARDLBERGER@GMAIL.COM