TORONTO (July 6) — While our city slept on Friday night into Saturday, Kawhi Leonard chose to join the Los Angeles Clippers as a free agent. This occurred only after the Clippers acquired star forward Paul George from the Oklahoma City Thunder. Otherwise, Leonard would have re–signed with the Toronto Raptors for two years. Venturing to live closer to his family in southern California, Leonard returns home after leading the Raptors to the National Basketball Association title, last month, over the Golden State Warriors. We, here in the Big Smoke (and across Canada), are left with the memory of that last, great night at Oracle Arena… and the subsequent parade that choked our downtown core for most of the following Monday.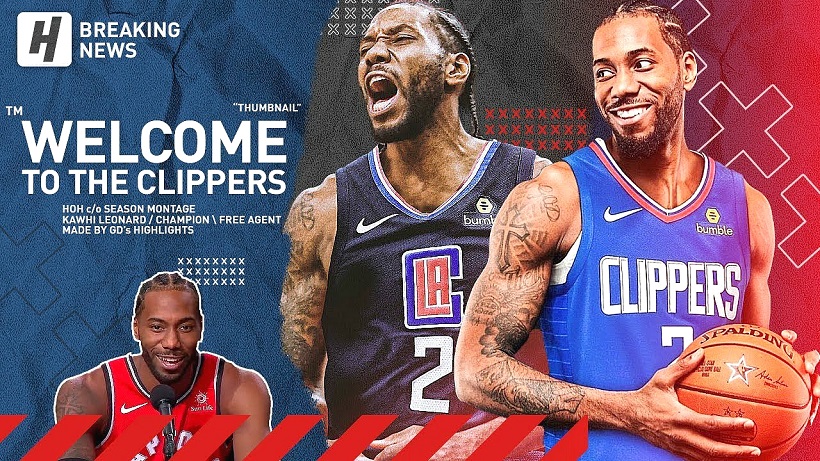 THE EARLY–MORNING NEWS OUT OF LOS ANGELES. DISAPPOINTMENT FOR RAPTORS FANS.
With Kawhi one and done, the attention now returns to hockey and the unsubstantiated reports, on Friday, that a rival team is preparing a gargantuan offer–sheet for Maple Leafs forward Mitch Marner — an overture that would dwarf Montreal's laughable pursuit of Sebastien Aho from Carolina… and provide the Leafs salary–cap delirium. Were a club such as San Jose to present Marner with the maximum term (seven years) and annual average salary ($12.5 million) as part of an offer–sheet — remember, the Sharks lost leading scorer Joe Pavelski to Dallas on Monday as an unrestricted free agent — the Leafs would have difficulty matching. Toronto, according to the respected website capfriendly.com, has merely $3,765,301 of projected cap–space for the 2019–20 National Hockey League season. Nathan Horton's $5.3 million on Long Term Injured Reserve (LITR) would elevate that total for next year, but the Leafs would have to plan for seven more seasons of a $12.5 million commitment (and $42.09 million tied up in its top–four forwards).
The cap–number also increases, temporarily, if Zach Hyman (ACL) and Travis Dermott (shoulder) are placed on I.R. to start the schedule in October; each recovering from surgery. But, significant moves would be required once Hyman and Dermott return… and even with Horton off the books next summer.
San Jose, always committed to win, has $26.5 million of cap–space tied up in three defensemen: Erik Karlsson ($11.5 million), Brent Burns ($8 million) and Marc–Edouard Vlasic ($7 million). To capitalize on such blue–line depth, it needs to fill the canyon up front left by Pavelski's departure. Who better to plug with than the multi–gifted Marner? The Sharks, with fewer than seven–million cap dollars, would also need to make personnel moves, but not as drastically as the Maple Leafs. Of course, there is no confirmation that the Sharks are preparing Marner's offer sheet, or if any rival team is doing so. But, without Pavelski, San Jose would be a logical destination for a superstar forward… and it says here Marner would enjoy working for the best–run organization in the NHL. It would also, as mentioned, throw the Toronto cap–plan into disarray.
Were the Leafs — shockingly — to not match a $12.5 million offer for Marner, it would provide general manager Kyle Dubas with enough cap flexibility to balance his roster. Though Marner is Toronto's most–talented forward, he falls in line with the docile nature of the hockey club. Given the presence of John Tavares, Auston Matthews, William Nylander (should he rebound from the embarrassment of last season), Kasperi Kapanen and Andreas Johnsson up front; Morgan Rielly and Tyson Barrie on defense, the Leafs may have enough skill and firepower to compensate for Marner's absence. Dubas, who impressively unloaded his two "anvil" contracts (Patrick Marleau, Nikita Zaitsev) and then pulled off a "hockey" trade (Nazem Kadri and Calle Rosen to Colorado for Barrie and center Alex Kerfoot), needs to add some belligerence. Not in the short term — the Maple Leafs are exquisitely comprised for the regular season — but before any deep playoff run. By not matching an offer–sheet for Marner, Dubas would have such cap–wherewithal.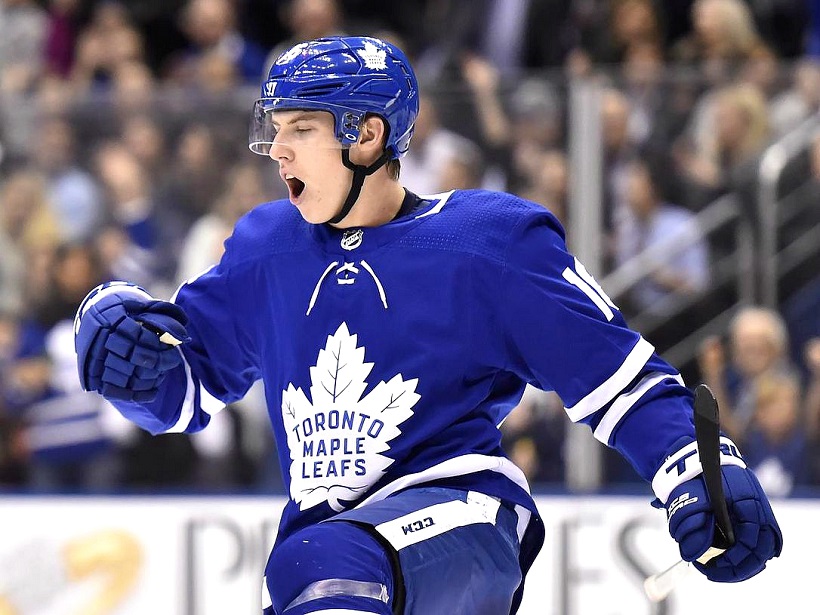 But, what a double–whammy it would be for Toronto sports fans.
With Leonard having departed for Los Angeles, and Danny Green moving to the Lakers in free agency, Raptors general manager Masai Ujiri could well blow up the roster — trading Marc Gasol, Kyle Lowry and Serge Ibaka before they walk at the end of their contracts next summer. Leonard's absence alone, combined with Ujiri's insufficient cap–room to sign another franchise player, drops Toronto well beneath Milwaukee, Philadelphia and Boston in the NBA's Eastern Conference… and, ultimately, below Brooklyn, once Kevin Durant recovers from his ruptured Achilles heel. In no other sport can the balance–of–power be influenced by a single addition, or loss. As such, and barring the unforeseen, the Raptors will not be in position to defend their NBA championship. Crowds at Scotiabank Arena — and nationwide interest — will decline.
The Leafs would not be similarly damaged by Marner's defection; hockey, with its bigger roster (23 players compared to 15), is more forgiving. But, magical Mitch is the Leafs' most–entertaining performer and the club's leading point–producer (94) from last season. To suggest he wouldn't be missed is absurd. Equally as absurd is the notion of the Leafs somehow being able to match a $12.5 million offer–sheet for the ex–London junior. As such, and if the unconfirmed reports are accurate, the ensuing days will be fascinating.
EMAIL: HOWARDLBERGER@GMAIL.COM