TORONTO (Aug. 17) — Don't look now but the sheep are gaining eyesight. And perspective.
Something about the unwavering anticipation — and ultimate dejection — of last year's Toronto Maple Leafs has the National Hockey League's most–abused and forgiving fan–base in an apprehensive mood. With perhaps a glint or two toward reality. Next we know, pigs will fly across our cities while the high–desert becomes flooded. Pinch me. Hard. A thread on the Leafs page of the hockey website H–F Boards is entitled HOW EXCITED ARE YOU FOR THIS SEASON? Had this been a year ago, Dopamine–infused Leaf fanatics would have gushed forth in all their Stanley Cup delusion. Adding John Tavares to Mitch Marner, Auston Matthews, Morgan Rielly and (ultimately) William Nylander assured that only one team had a winning blueprint. When the Leafs, with Tavares, went no further in the playoffs than the others guided by Mike Babcock — and bowed from the opening round for a third consecutive spring — something clicked. Not among everyone, mind you. It's impossible to influence all of the dreamers. But, involving numerous once–assured zealots in Blue–and–White Nation. Those who understand that prevailing in one playoff series (not yet achieved) is but 25% of the battle… and wondering how even that can be accomplished with the softest team in the NHL.

The individual that started the H–F Boards thread, hiding behind the moniker BrannigansLaw, wrote (edited for grammar): "I have to say that in comparison to the two prior seasons, I'm not finding myself particularly on the edge of my seat for [this] season to start… feeling pretty meh anticipation about this season. Given the moves we've made and losing to Boston again last year has left me kinda feeling 'whatever' toward this group." A good start by BrannigansLaw, who then plummeted, perhaps inevitably, into his own delusion. "Still expect the team to do great things this year. If we don't at least make the Conference final, I'd say the year is a failure. Winning just a round isn't going to cut it anymore." To which I may have replied, "when did the Leafs win 'just a round?'" The 2004 statute–of–limitation — wouldn't you agree? — has long–expired.
In my confusion, I decided to read on. Many posts were enlightening. Others were not.
Allow me to share some of them (also edited for English). Monikers in GREEN:
IPS: After the garbage, .500, heartless, uninterested team that played the second half of last season, I'm not very excited at all. They added Tavares and went backward in points. Always love watching Matthews, though. Hope he can stay healthy.
WAFFLEWHIPPER: I'm very excited! With or without Marner. The defense is going to be the deadliest scoring [unit] in the league by the All–Star break, I believe.
TALL MORTY: I was so excited for last season and ended up being disappointed [during] most of it. So, I'm making a conscious effort to go into this season with no expectations.
HAMZAROCKS: If the Marner drama goes into the [regular] season, my excitement will be very low. The constant noise with player contracts here in Toronto is a pain in the ass. Remember Nylander's discussion dragging on last year? Could not even celebrate/enjoy our early success. Hopefully, Marner and the Leafs work something out and we avoid that.
THEBEASTCOAST: Not really that excited, honestly. Everything with last season — and, now, with the Marner situation — is totally draining me. Just win a [playoff] series and I'll be excited.
SUNTOUCHABLE13: Not as excited as I should be because Babcock is still here and Marner is not guaranteed to start the season. Plus, the NHL is stubborn with its playoff format, which sucks.
DAMISOPH: The constant trash about contracts is draining my excitement. Like a five–out–of–ten right now.
NIZDIZZLE: I'm actually more optimistic about this season than I have been for awhile. I think [GM Kyle] Dubas really addressed our major weaknesses. [Tyson] Barrie is going to be a night–and–day difference for the defense and open up so many options (imagine being able to move the puck up the right side of the ice?). [Cody] Ceci isn't a needle mover, but I really doubt he's going to make me pull my hair out more than did [Ron] Hainsey/[Nikita] Zaitsev. I look at this team and I see holes only at backup goaltending and bottom–two right–defensemen. If that's the biggest issue, we have a really strong team. I don't worry much about the contract stuff; it will come up every off–season (next summer, we'll worry about signing our D).
HEISEN: Pretty unexcited. The team is too talented to get Babcock fired during the season, so we'll watch again while he stubbornly mismanages the lineup and gets us ousted in the first round against Boston.

THE COBRA: The only thing I'm looking forward to is seeing how [Jason] Spezza performs and which goalie ends up rising to the occasion in the battle of the backups.
NOOODLES: Can't wait to see the stretch–pass strategy… and Matthews playing 16 minutes per night.
JOEY HOSER: I feel really sorry for the people who aren't excited. We have a great team full of superstars; a great chance at winning the Cup, and people can't enjoy it. They will never be happy.
RATBOY: They could score five billion goals, but if they go out in Round 1 again, it's all for naught.
KARMICCOLO: I am excited, but my expectations are in check this time. The hockey we saw from January on was God–awful. If that is the real team, it will never win a Cup… and, we have the threat of a Marner holdout. In training camp and the first months of the regular season, it will dominate every headline. After the first two–game win streak, it'll be "Leafs don't need Marner."
MATTYSNIPES: SO excited! Definitely want to watch a few games live. It's gonna be a big year for Auston and super–fun to see Barrie patrolling right–defense. Hopefully, Mitch is at training camp and we'll be good to go. I'm also gonna have my eye on [Travis] Dermott again. Excited about his potential.
CANTLOSEWITHMATTHEWS: Excited in the sense that the Leafs are a fun team and should do well, but I don't think regular–season results matter much anymore. I'm more excited for the playoffs.
EXTERNAL LEAF: Super excited. The Barrie trade was a wonderful move and should make for a fun season. Just need this Marner issue wrapped up.
JACKSON14: Our money–first players have turned me off to this team. I feel like there might be some tension and a general lack of chemistry. That said, once the puck drops on Opening Night, I will forgot all of that. Unless we suck.
HEYBUDDYHOWYADOING: How is it even possible that we will suck? This team has so many good players. There's none of this [Mike] Komisarek playing in the top–defense pairing, or Matt Stajan as our No. 1 center. The talent is too good to not succeed.
KIWI: I'm excited but also slightly apprehensive. I like the team up front and the added skill at right–defense with the Barrie. I do still wonder how the Leafs will perform late in the season and playoffs. We're skilled, for sure, but do we have enough grit and [tenacity] for a long playoff push?
THEBIGTHREE: Not really that hyped, to be honest. The Nylander saga drained me last season. Then, we had another first–round exit. And, now, Marner. It's too much. I'm only excited to see Nylander this season. Hope he kills it, but I have low expectation.
1SPECTER: Honestly, not at all [excited]. This is the least–interested I've been in a Leafs off–season in a long time… the team is good, but I'm not interested in what are essentially 82 exhibition games. Let's get to the playoffs and see if it can accomplish something. Win a ****ing round.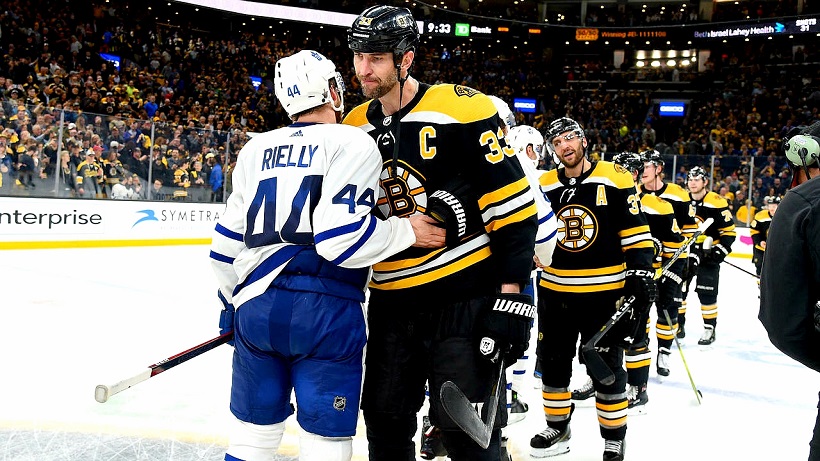 So, yeah, with a few mundane exceptions, there is a rational, sensible tone toward the 2019–20 season. As I've written a number of times — and, as it pertains to the Maple Leafs' front office — regular–season accomplishment is no longer a front–line issue. It will obviously become so if the Leafs are battling to secure a playoff spot late in the schedule. Otherwise, evaluation will be derived from results in the Stanley Cup tournament. As they should be with a club that goes into spring for the fourth consecutive year. Another first–round defeat, or — yikes!! — a playoff miss altogether will set off explosives on Bay Street.
Which the growing list of practical Leaf fans seems, finally, to comprehend.
WHEN WE WERE YOUNG…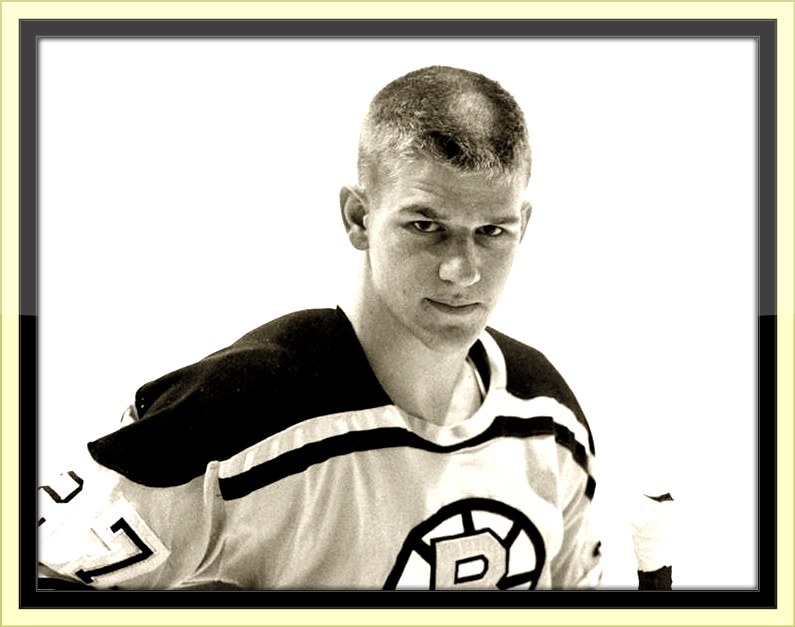 FIRST PHOTO OF ROOKIE BOBBY ORR TAKEN AT THE 1966 BOSTON BRUINS TRAINING CAMP.
EMAIL: HOWARDLBERGER@GMAIL.COM