TORONTO (Sep. 1) — Spend now. Flee the premises. Strip later. Ruin countless careers and reputations beneath upper–management personnel, all of which are handsomely rewarded with bonuses for paring salary. This is not solely the domain of Rogers Communications. Many companies enact similar carnage — notably, in the prevailing genre, Postmedia Network Inc., under Paul Godfrey, which purchased the Toronto Sun in October 2014 and eviscerated the best sports section in Canadian newspaper annals.
Since 2009, when a ruthless administrator named Paul Ski began to lop off senior salaries at The FAN–590 (mine among them), the list of brethren discarded by Rogers and Postmedia is worthy of any sports hall–of–fame. In no particular order: Nelson Millman, Don Landry, Mike Hogan, Rick Ralph, Doug Farraway, Norm Rumack, Barb DiGiulio, David Alter (by both companies), Bob Elliott, Ken Fidlin, the late Dean McNulty, Bill Lankhoff, Matthew Scianitti, Sean Fitz–Gerald, Daren Millard, Paul Romanuk, Glenn Healy, Bob Cole, Peter Gross, Bob McCown, Nick Kypreos, Doug MacLean, George Stromboulopoulos, Scott Morrison and John Shannon. Mike Zeisberger fled to NHL.com to escape the Postmedia gore. If I'm missing anyone, which is likely, please let me know. At Rogers, a dual–bloodbath resulted from massive financial investments that imploded. First, its part in the 2005 joint–agreement with Bell Canada Enterprises (totaling $153 million) to broadcast the 2010 Winter Olympics in Vancouver and the 2012 Summer Olympics in London. Then, of course, the 12–year, $5.2 billion contract (finalized on Nov. 26, 2013) for exclusive rights to televise, across Canada, the National Hockey League.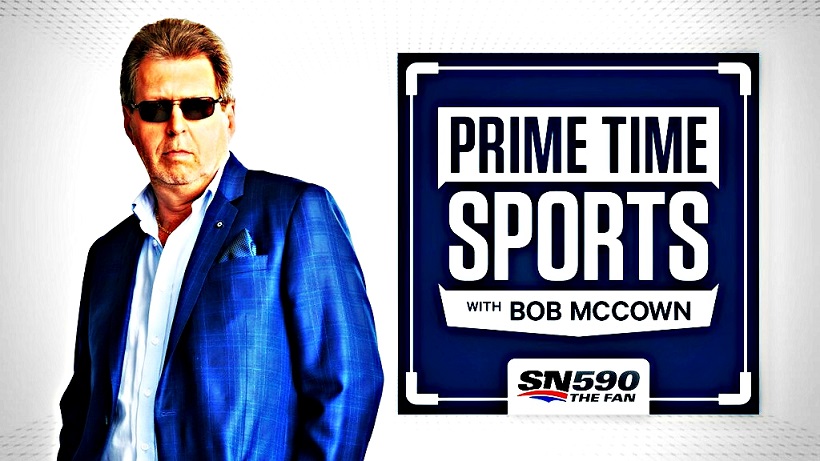 My own part in this story is small and inconsequential. When compared to such names as McCown, Stromboulopoulos and Kypreos, I'm a speck of dust. But, it's the part that I know best… and I did stick around in radio for more than 23 years. It began with the long run–up to the Vancouver Olympics and the difficulty in selling ad–space to recoup the mammoth outlay for broadcasting privileges. As early as the spring of 2009, we began hearing rumors of a massive purge once the Games were over. I was in Fort Lauderdale covering the Leafs in March of that year when my boss, Doug Farraway, called to say I shouldn't expect to travel throughout the Stanley Cup playoffs (which I had done for The FAN–590 since 2002). Big budget–cuts were on the way. As it happened, I pranced about North America more–so in the spring of '09 than ever before, sending sponsored playoff reports from Vancouver, Calgary, Raleigh, Chicago, New Jersey, Boston, Washington, Detroit and Pittsburgh. It seemed like a false alarm. But, not long after Sidney Crosby and the Penguins won the Cup, the first shoe dropped… breaking hearts all over the Rogers building.
My pal, Stormin' Norm Rumack — the "Late Night Vampire" and an original from the all–sports staff in September 1992 — was fired. It was cruel and unnecessary. Norm, unmarried; without children, loved his night–time gig; had a nice following, and surely wasn't earning gargantuan dollars. But, orders came down from Paul Ski to program director Nelson Millman… and Nelson made what he still calls the most–difficult decision in his years at the radio station. "We lost a part of our soul today," he wrote to staff in a memo.
One month later, my own shoe began to lose its laces.
For years, from my summer home in Los Angeles, I had booked flights and hotels for the following Maple Leafs season, availing myself of seat sales with Air Canada, United and USAirways. As a professional courtesy, I would first call my immediate superior — Scott Metcalfe (1995–2003); then Farraway — to let him know. It was never an issue. In late–July 2009, however, Farraway sent me an email: "Get in touch before you start booking travel." Immediately, I knew something was up. Doug told me I would not be attending Leaf road games during the exhibition schedule and would no longer "be making every (regular–season) trip", as I had since January 1995. Though disappointed, the news hardly came as a shock, given Doug's "budget–cut" warning in March and Rumack's unexpected demise. Without further instruction, and not really knowing what to do, I put together a travel–plan in which one–third of Leaf road matches in 2009–10 were eliminated and anxiously anticipated a meeting with Millman and Farraway once I returned from vacation in California.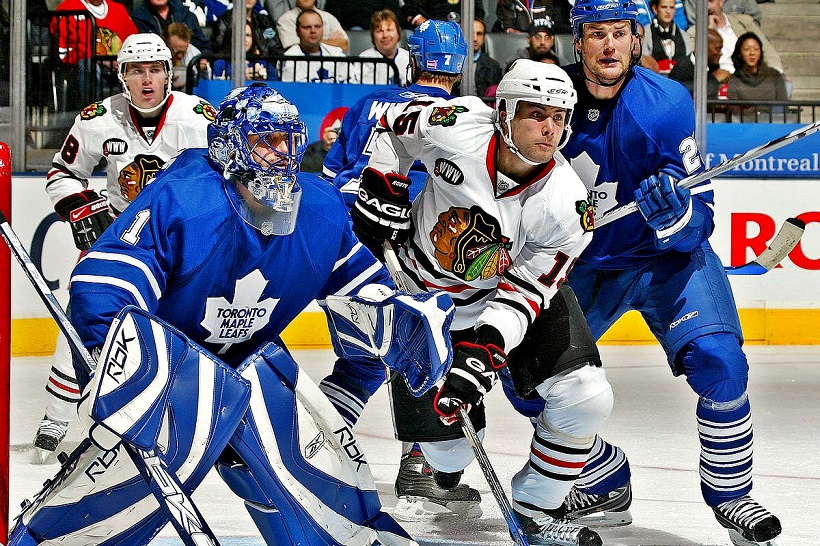 My travel–plan went over like a lead–balloon. Millman chopped all multiple–game trips and left me with perhaps 35 percent of Leaf matches away from the Air Canada Centre. "What about competing with [Talk]–640?" I asked. The rival AM station was the Leafs' broadcast–rights–holder and had a young reporter, Jonas Siegel (now with The Athletic), on the road for every game. "I'm not interested in competing," replied Nelson, shockingly, for the first time in our 15–year alliance. That's when I knew my career at The FAN–590 was all–but over. Until Ted Rogers died on Dec. 2, 2008, competition had been the lifeblood of his media empire. Now, without him, bonus–mongers like Paul Ski, who profited every time he ruined a career, were in control. It was all about money. The second shoe dropped a few days later. I was driving when Millman called to inform me that Ski had slashed the Leafs–travel budget to $10,000. Given it required upward of $120,000 to cover a full season, the role was virtually eliminated. Talk–640 had the Maple Leafs all to itself.
As a 22–year employee, the next Rogers strategy was to make life miserable enough so I would quit, thereby sparing the company a severance package. Considering I drove my car for work, Millman and I had handshake agreements on such in–city items as gas and parking, both of which were removed by Ski. Practically the entire radio station went to Vancouver for the 2010 Winter Games, after which Nelson got shifted upstairs to an inconsequential role with Sportsnet. His replacement, Don Kollins, arrived from nearby Kitchener as more hatchet–man than programmer. While in Los Angeles prior to the 2010 NHL draft, I got a call from Farraway saying that our morning show hosts (Don Landry and Gord Stellick) and mid–day host, Mike Hogan, had been terminated. Though Kollins isn't a bad guy, he's best–remembered for moving the ephemeral Andrew Krystal into the a.m. slot, a decision that sent shrapnel cascading up and down the walls of 1 Mount Pleasant Rd. I liked Andrew, but he lived in a neighboring galaxy. The experiment flopped.
In the final year of my radio career, the biggest challenge was staying occupied — not a problem when the Maple Leafs were at home, but, otherwise, quite a trick. There was simply nothing for me to do while the hockey club traveled. Still, Farraway warned that I had to "be seen working and staying essential" by the tall foreheads upstairs. This was particularly a chore during the Stanley Cup playoffs… with the Leafs perennially on the outside. Between 2002 and 2009, I had covered all four rounds of the Cup tournament. Now, I had to somehow "look busy" for two months. Without any suggestion or assignments from Farraway. Knowing the company wanted to dismiss me with cause, I did everything in my power to be inventive. Krystal, by then, had been switched to afternoons and I dropped into studio with him three times a week (at the risk of my sanity). Now and then, I covered a Blue Jays game or an Argos practice. Walls needed painting? Find me a can, ladder and a brush. Under no circumstance was that bastard, Ski, going to sever me without pay.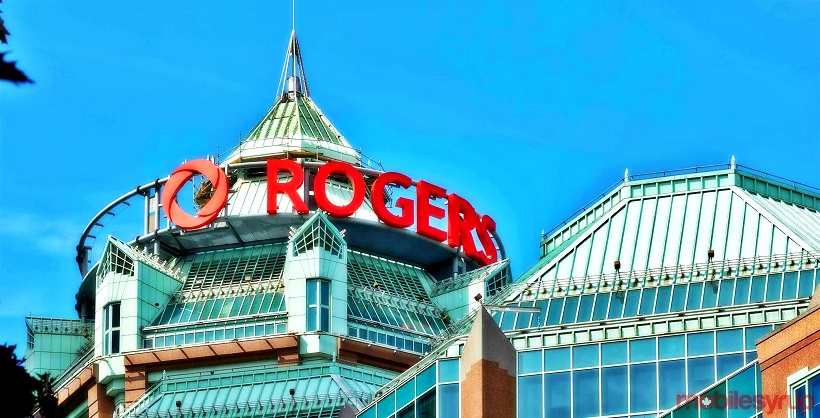 My time finally — and mercifully — arrived on June 1, 2011. I was scheduled to cover the Argos that day but Farraway sent me a note to "come in beforehand and discuss what I planned to do." More than two decades as a reporter and I had to lay out strategy for a football practice? I knew something was up, so I stalled. My daughter, Lauren, needed an arm–cast replaced and I took her to MacKenzie Health (then York Central Hospital). I grabbed a bite of lunch. Made some phone calls. Finally, around 3 p.m., and long after the Argos were off the field, I arrived at the Rogers building and went to Farraway's office. He fetched Kollins who came in and said my services were no longer required, handing me a manila envelope. It contained a 13–month severance low–balling that I quite–easily lengthened, with the help of a media lawyer, to 22 months.
Little did I realize on that afternoon more than eight years ago that my situation had barely kick–started the carnage at 1 Mount Pleasant. This is not a sob–story, for I lived quite the dream by covering the Maple Leafs, home and away, for 17 seasons. At the considerable expense of my employers (Telemedia and Rogers). I couldn't be more indebted to either company for allowing me that privilege. But, the media industry contracts to this day, with no person — regardless of accomplishment — immune.
In the end, I'm fortunate to have gotten out when I did.
EMAIL: HOWARDLBERGER@GMAIL.COM