TORONTO (Sep. 5) — Maple Leafs general manager Kyle Dubas claims he is "confident" of signing restricted free agent Mitch Marner before a chunk of training camp is lost (cautionary note: the club's first workout in St. John's is "Friday the 13th"). Unless, however, there's a sudden and dramatic shift in negotiation, Marner will not be anywhere near The Rock… or Scotiabank Arena for the regular–season opener, against Ottawa, Oct. 2. There has been no measurable progress in the stalemate that began on July 1, when Marner's entry–level agreement expired. "Staus quo" is how it was described to me by a knowledgeable source on Thursday.
The company representing Marner — DHG Sports Agency in Mississauga, led by Darren Ferris — is justifiably aiming for the stars in this protracted squabble. I have written, and I maintain, that Marner deserves to be evaluated by the Leafs no differently than Auston Matthews, who signed a five–year, $58.17 million contract last February. Coming off a 94–point season (the highest accumulation by a Toronto player since Mats Sundin had the identical number in 1996–97), Marner is the club's most–indispensable commodity; a talent unlike any on the roster. In spite of comments by Dubas this week, Marner is inherently enmeshed in the future of coach Mike Babcock, who needs a productive first 20 games in order to delay the inevitable promotion of Sheldon Keefe from the Toronto Marlies. Dubas wanted to make that switch after the playoff defeat against Boston in April but was temporarily overruled by Leafs president Brendan Shanahan. A mediocre start by the hockey club in the absence of its most–gifted performer will accelerate the process.
A cynic might therefore conclude that Dubas is not particularly motivated to have Marner in uniform for the early part of the schedule. As with any GM, he'd prefer to name his own coach; Babcock entered the midst of an eight–year agreement with the Maple Leafs when Dubas replaced Lou Lamoriello to begin last season.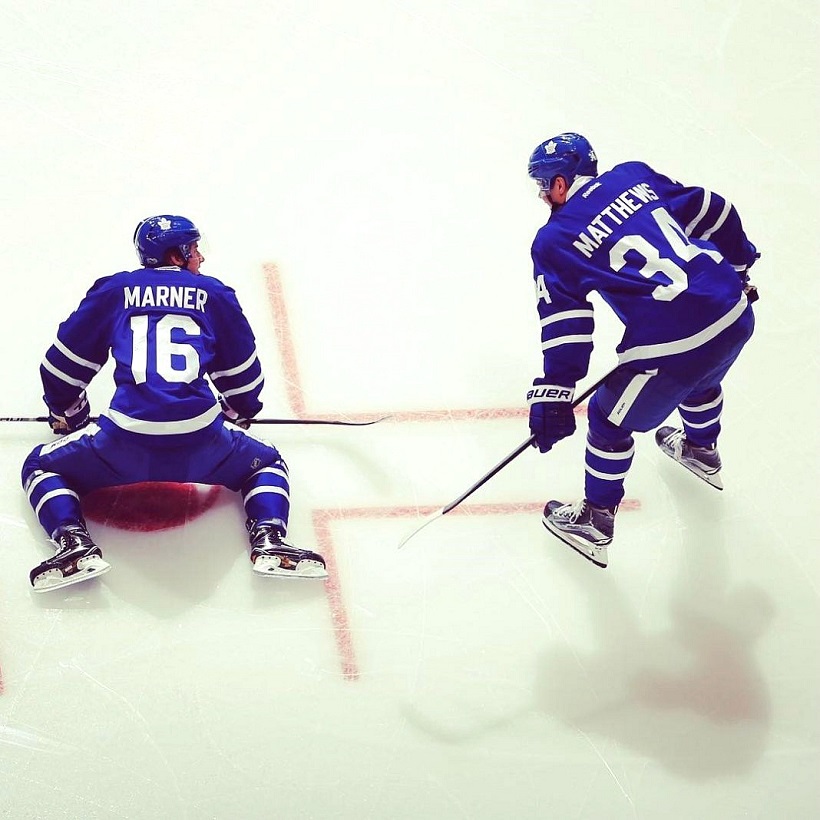 The two sides, I am told, have discussed a three–year "bridge" contract that would end with Marner still a restricted free agent (and arbitration rights) at 25. A better deal for the player would be the Matthews' model — five years at $11 million–plus per season, with Marner becoming an unrestricted free agent at 27. Matthews and William Nylander can go that route after the 2023–24 National Hockey League schedule; should Marner sign a five–year pact, he, too, will hit the open market. It would be a tremendous gamble for the Leafs, who could become decimated by free agency in the summer of 2024. On the flip–side, the club has a narrowing window of opportunity in the next couple of years, with John Tavares in his prime (but aging) and Frederik Anderson's contract expiring after the 2020–21 season. Big decisions will materialize for Dubas next summer when defensemen Tyson Barrie, Jake Muzzin and Codi Ceci can become UFA's. So a five–year commitment to Marner — even with risk toward the end and a big question–mark in goal — would ensure the club's skating nucleus (Matthews, Marner, Nylander, Tavares and Morgan Rielly) remains intact.
Where, then, does there exist a negotiating gap? Likely in the Maple Leafs' insistence that Marner not be compensated identically to Matthews, who is considered the face of the franchise. Another $11 million cap–hit, though assuaged this season by the Long Term Injured Reserved (LTIR) contracts of Nathan Horton and David Clarkson (totaling $10,550,000) — and the early–season absence of Zach Hyman and Travis Dermott (a restricted free agent next summer) — would make it nearly impossible, for example, to retain Barrie without trading a central figure (Nylander?). And, again, Andersen will have to be re–signed, or replaced, at considerable expense. The situation could be helped by Marner agreeing to a bridge contract at a lower Average Annual Value (AAV) for two or three years, but why would Ferris and Co. waste an entire summer just for Marner to gain arbitration rights in his mid–20's? No, this standoff is unmistakably a battle of wits between Ferris and Dubas — long–time friends off the ice, but entrenched in their positions with Marner.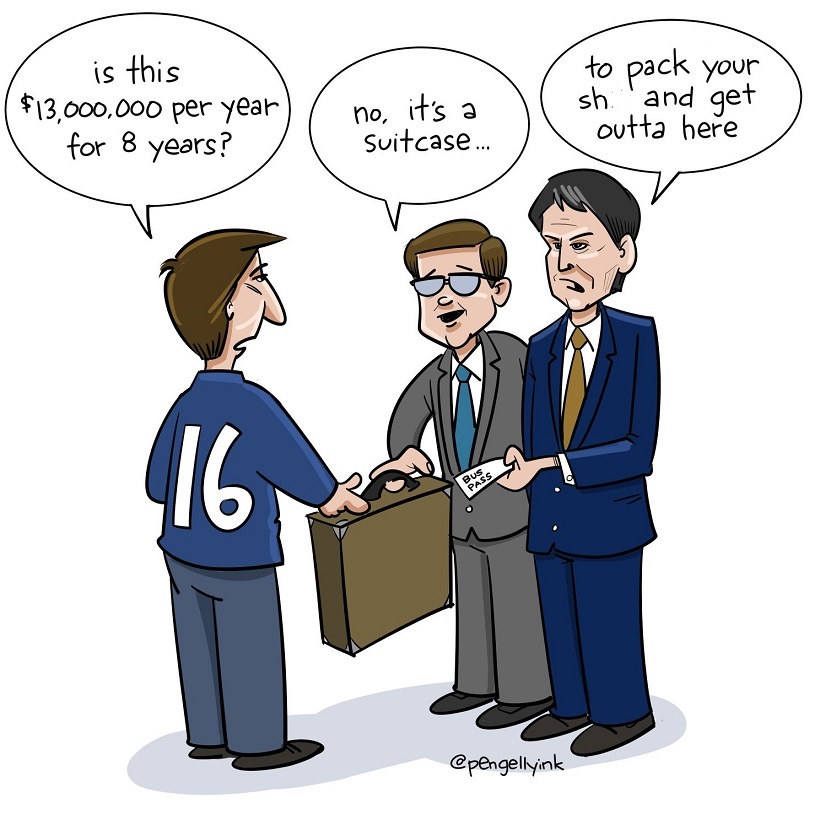 My suspicion is that Ferris and Marner are willing to gamble that the Leafs struggle without their most–talented player in the early part of the 2019–20 schedule. And, for those consumed by resentment (such as above) over Marner withholding his services, I cannot emphasize strongly enough that professional sport is business first; entertainment second. Unwillingness to accept that truth engenders needless anxiety.
Period. End of story.
EMAIL: HOWARDLBERGER@GMAIL.COM