TORONTO (Oct. 2) — In case you are wondering whether Mike Babcock and Kyle Dubas became warm and fuzzy during the off–season, consider the message sent by the long–time, grizzled coach to his still–newbie general manager prior to the regular–season opener, tonight, against Ottawa. For no particular reason, Babcock has scratched veteran center Jason Spezza. No reason, that is, other than to emphasize his displeasure over Dubas signing the Mississauga native (now 36) as an unrestricted free agent in July.
And, to show — as always — who is "boss" on game days.
The figurative "up yours" is also likely a delayed reaction to the knowledge that Dubas wanted Babcock fired after the seven–game playoff defeat against Boston last April, only to be overruled by his actual boss, president Brendan Shanahan. Neither was this cozy relationship enhanced by Dubas unloading such Babcock favorites as Patrick Marleau, Ron Hainsey and Connor Brown. Dubas made sure to extend the contract of Toronto Marlies coach, Sheldon Keefe, just in case Shanahan changes his mind at some point in the near future. Should the Leafs perform beneath expectation in the first 20 games of the schedule, that time could arrive sooner rather than later. In any event, scratching Spezza to make a point, internally, shows that Babcock is not–the–least intimidated by speculation of his eventual demise. Or, by the influence and authority that Dubas gained when he replaced Hall–of–Famer Lou Lamoriello as GM prior to last season. The coach, on several occasions, spoke cryptically about the apparent shortfall on the Maple Leafs' roster; most–notably, after a 3–0 loss at Nashville last March 19, when he said: "You're supposed to build the best program you can, so you… don't miss people. If you have enough, you don't miss a beat and you just keep going. There's other teams that have done a better job when different players are out than we have in keeping on going. That just tells you what state we're at, and you just gotta keep adding better players."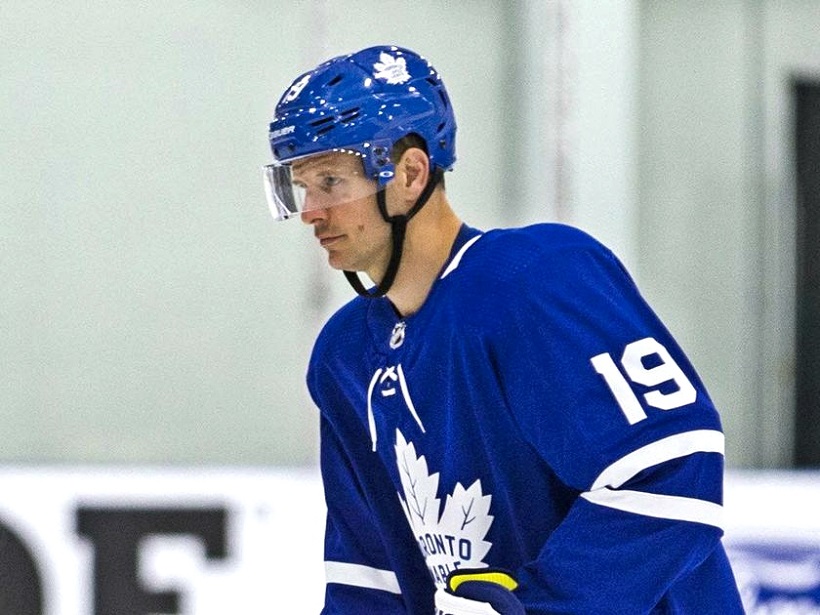 JASON SPEZZA: CAUGHT IN THE UNSPOKEN CROSSFIRE BETWEEN MIKE BABCOCK AND KYLE DUBAS. 
It was a dart clearly aimed at Dubas — just five years old when Babcock began coaching the Western Hockey League Moose Jaw Warriors in 1991–92; 17 when Babcock guided the Mighty Ducks of Anaheim to the 2003 Stanley Cup final. The coach/GM impasse began a year ago, when Dubas pulled rank and awarded goalie Garret Sparks the No. 2 role behind Frederik Andersen — primarily for winning the Calder Cup four months earlier with the Marlies, a team managed by Dubas before his ascension to the Leafs. Babcock had no confidence in Sparks and wanted to keep incumbent Curtis McElhinney, who was put on waivers and claimed by Carolina. While Sparks struggled in 20 appearances with the Leafs (eight wins and a 3.15 goals–against average), McElhinney helped guide the Hurricanes to the Eastern Conference final (20 wins in 33 appearances during the regular season; a 2.58 GAA). Given his fine showing, McElhinney joined Tampa Bay as a free agent this summer (two years, $2.6 million) and will back up Andrei Vasilevskiy. Sparks was unceremoniously dumped by the Leafs in favor of Michael Hutchison prior to the playoffs; then dealt to Vegas (July 23) for David Clarkson and his dormant $5.25–million contract — used as salary–cap relief when Dubas finally inked Mitch Marner to a six–year deal (on Sep. 13). Babcock, therefore, emerged the "victor" in the initial battle–of–wits with his Toronto GM. More–such squabbles are sure to materialize among Dubas and Babcock, who haven't been on the same chapter, let alone the same page, with regard to the Leafs.
This story, surely to be dismissed by all parties, will be overshadowed tonight when the Leafs announce their new captain (first since Dion Phaneuf was traded to Ottawa in February 2016) and by the season–opener against the Senators at Scotiabank Arena. But, it bears watching.
There is a dearth of serenity in the front office of the Blue and White.
KEEP EXPECTATION REASONABLE: Rasmus Sandin. The last name thrice bears coincidence. It is one vowel different than the leading scorer in Toronto Maple Leafs history (Mats Sundin). It begins with the same letters as the most–prolific defenseman the Leafs have ever owned (Borje Salming). And, all three players were born in Sweden. It could become, unexpectedly, a trifecta unlike anything in recent Toronto hockey annals. Sandin, chosen 29th by the Leafs in the 2018 NHL draft, was the story of training camp. He showed remarkable poise for a 19–year–old and earned a spot on the 23–man roster. But, let's try to remember the difficulty of mastering the defense position in the NHL. Even Salming — alongside Tim Horton, the greatest blue–liner in Leafs history — went through peaks and valleys before becoming a front–line worker. As did the other two most–recent 19–year–old defensemen to crack the roster: Ian Turnbull (with Salming) in 1973 and Morgan Rielly in 2013. It's a challenging position to play; more–so with a team that has long–been mediocre behind center ice and will, again, feature the skill of its young forwards. Sandin will not deliver the goods, consistently, right away. He'll require patience and understanding from management, coaches and an always–jittery fan base. Overnight heroes abide in Leafs Nation. But, preciously few endure.
NEW HOCKEY BOOKS
Nine titles to be released (or already on the shelves) for the Christmas shopping season.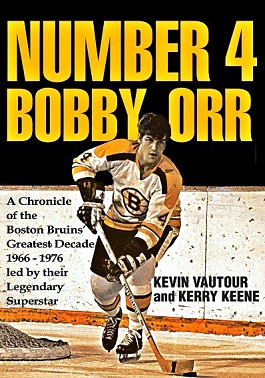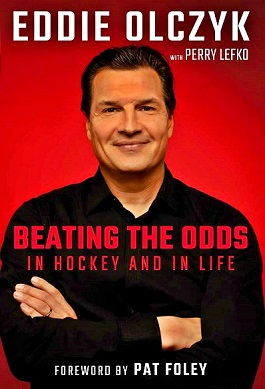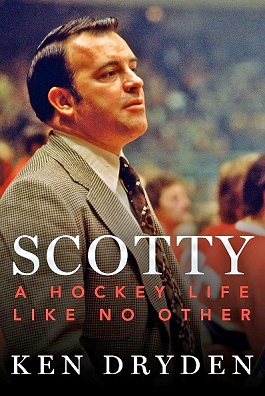 There was nothing quite like the Boston Bruins in the decade between 1966 and 1976. Bobby Orr — to these eyes, the greatest hockey player of all time — endured on a wonky left knee to lead the Bruins to Stanley Cup titles in 1970 and 1972. Kevin Vautour and Kerry Keene chronicle the memorable era. Few players were more delightful to converse with during my 17 years covering the Toronto Maple Leafs for The FAN–590 than Eddie Olczyk, who is, indeed, beating the odds after metastatic colon cancer threatened his life. My lifelong friend, Perry Lefko, helps Eddie O tell his remarkable story. And, who better to write about the NHL's all–time coaching leader than Ken Dryden, the goalie that backstopped Scotty Bowman's Stanley Cup dynasty with the Canadiens in the late–70's? This should be a treat for all hockey fans.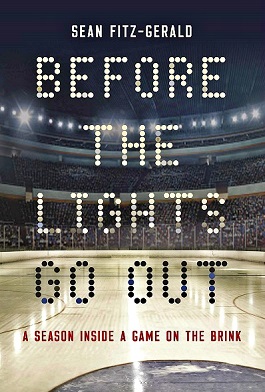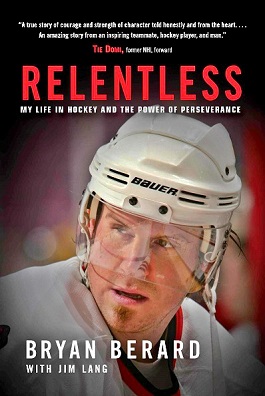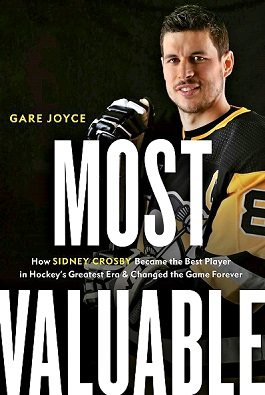 An interesting angle is explored by Sean Fitz-Gerald of The Athletic (late of The National Post), who spent a season with the Ontario Hockey League's Peterborough Petes and chronicled the difficulties facing hockey in its native land — Canada. I was in Ottawa, covering the Maple Leafs and Senators, the night (Mar. 11, 2000) Bryan Berard nearly lost his right eye when accidentally clipped by Marian Hossa's stick. Berard, a Toronto defenseman at the time, underwent seven operations on the eye but, remarkably, came back to play parts of six more seasons in the NHL. My ol' radio partner, Jim Lang, helps Bryan tell his story. And, yes, Sidney Crosby has been the NHL's best player since joining the Pittsburgh Penguins in 2005–06, leading the club to three Stanley Cup titles. Another good friend (and terrific writer), Gare Joyce, looks at the era of Sid the Kid.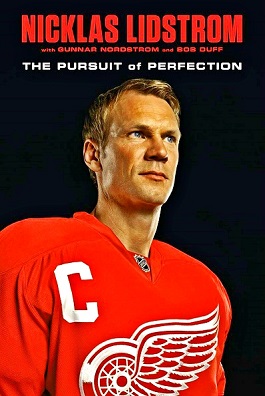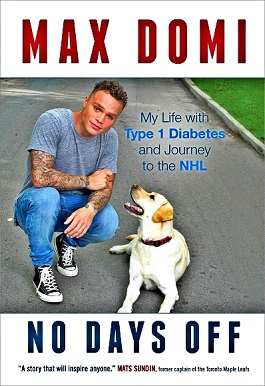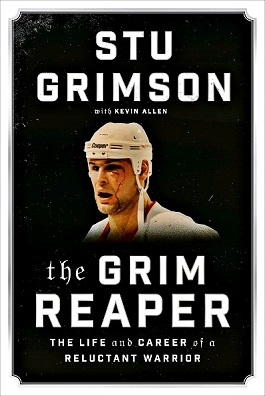 He is the greatest European–born hockey player (narrowly ahead of Jaromir Jagr) so far and — along with fellow–Swede, Mats Sundin — the finest gentleman among NHL captains I have known. My friends, Gunnar Nordstrom (in Sweden) and Bob Duff, help Nicklas Lidstrom tell his essential story. Another heart–warming tale evolves with Max Domi (son of former Leafs winger Tie Domi) chronicling his battle with Type–1 Diabetes and his rise to the NHL with Arizona and Montreal. Finally, Kevin Allen of USA Today ghost–writes the autobiography of Stu Grimson — frequently crazed and beyond control while playing for Calgary, Chicago, Anaheim (twice), Detroit, Hartford/Carolina, Los Angeles and Nashville from 1988–2002; poised, harmless and intelligent off the ice. Like many that preceded him in the enforcer's role, a "reluctant" warrior.
These books can be ordered (or pre–ordered) at Amazon: https://amzn.to/2mZAGzR.
EMAIL: HOWARDLBERGER@GMAIL.COM