TORONTO (Apr. 18) — Off topic, yes, but some venting required: There is no more polarizing figure on the planet right now than United States President Donald Trump. He held that claim long before the COVID–19 pandemic and has augmented it many times over since he began conducting daily briefings with the media in Washington. Whether he'd appear so frequently were this not an election year is open to debate, but let's remember the Donald was virtually inaccessible to reporters before the coronavirus outbreak. Give him credit, at a difficult time, for showing up every 24 hours… but, my word, has he been exposed.
I generally stand clear of politics, as I find it deceptive and untruthful. This doesn't apply across the board. In my view, for example, the politicians closest to me — Toronto Mayor John Tory, Ontario Premier Doug Ford and Canadian Prime Minister Justin Trudeau — have been down–to–earth, compassionate and persuasive during the pandemic. All three have shown true leadership. Donald Trump has tougher, more wide–ranging responsibility as voice of the free world. And, he's inherited a staunch, relentless opponent in COVID–19 — similar to others such as Franklin Roosevelt (Pearl Harbor), John F. Kennedy (Civil Rights, Cuban Missile Crisis) and George W. Bush (Sept. 11, 2001). So, nothing about this is easy. But, Americans understood, long before Trump ran for office, his childish, hyper–sensitive demeanor. It amazes me that the Commander–in–Chief of the United States is so utterly thin–skinned and volatile. As audio tapes in subsequent years revealed, Richard Nixon hated the media with a passion. Especially after Watergate. Yet, Tricky Dick maintained civility, for the most part, when encountering reporters. Trump has no–such inclination.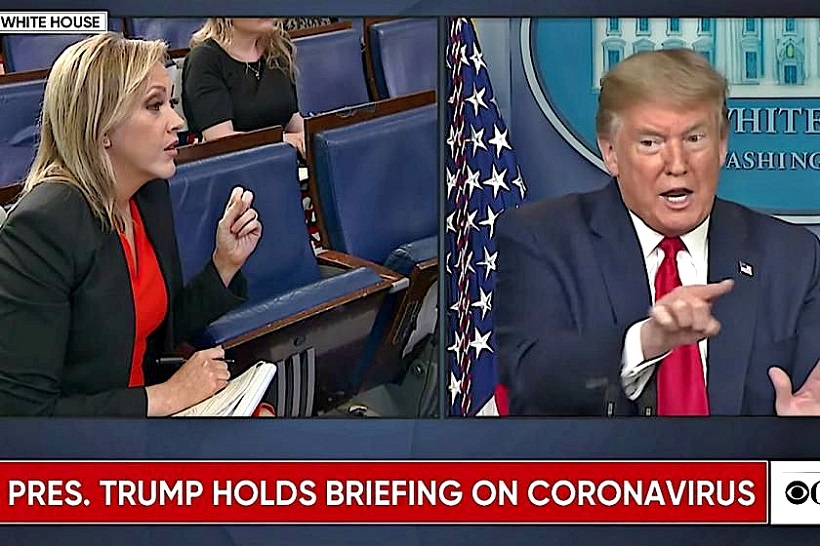 His supporters applaud the manner in which he flies off the handle at the first hint of a challenge. Many others, myself included, look upon him with pity and disgust. The best–such example occurred last Monday, during his daily coronavirus briefing. He began by disgracing himself and the White House when airing a propaganda video — at tax–payers' expense — aimed at his media critics. Then, he lost all semblance of decorum when questioned by CBS reporter Paula Reid on the "gap" in his argument about taking quick, decisive action to prevent the spread of COVID–19. Yes, he suspended flights to the U.S. from China in January (though not entirely). And, true, he escalated nationwide testing for the coronavirus in March. But, February was a virtual black hole for the President. When asked, by Reid, about his dormancy throughout the second month of the year, he had no answer. Instead, he resorted to talking over the CBS newswoman; interrupting her question, and — inevitably — insulting her. Here's the exchange: https://bit.ly/3cqFphW.
Though Trump's approval–rating, in regard to COVID–19, took a dive this week, there are many that respect his efficiency as President of the United States. Being a person of Jewish faith, for example, I appreciate his unwavering support of Israel. And, yes, the American economy soared prior to the coronavirus.
As an ex–reporter, I cringe when watching him in action.
Trump has no capacity, whatsoever, to absorb criticism. His tactics, when challenged, remind me of Grade school… a version of "I know you are but what am I?" I endured a similar pretense when Brian Burke ran the Maple Leafs (2008–13), though, at his worst, Brian never approached the absurdity of Trump. Still, he routinely centered on any form of objection, even in the midst of abundant praise. I remember writing, during a game at the Air Canada Centre, a blog for The FAN–590 exulting Burke for his trade of defenseman Tomas Kaberle (a diminishing asset) to Boston. One line in the entire column, amid a dozen complimentary paragraphs, questioned something leading up to the trade. One line. Not five minutes later did I receive an email from Burke: "Nice cheap shot." He didn't like criticism any more than Trump, yet Brian rarely became infantile when surrounded by reporters. Today, and for whatever it's worth, I think he is the best addition to sports television since Don Cherry began Coach's Corner in 1981. Once hockey returns, Rogers, Sportsnet and CBC will likely make Brian the prime figure of an intermission segment on Hockey Night In Canada.
By this time, in November, we'll know whether to brace for four more years of the Donald.
WE THREW THEM AGAINST WALLS…
While talking to a friend the other day, I was reminded of how we used to play "shootsies" with small, cardboard items that would attain remarkable value in the years and decades ahead. But, what the hell could an eight–year–old have known while winging Bobby Orr's rookie card toward the outside wall of a building in 1967? With two or three classmates, during recess at Wilmington Ave. Public School, we would gather our hockey cards and send them spinning toward the cement exterior. Whoever's card landed closest to the wall would collect the others on the ground. It was simple… and stupid, as time clearly demonstrates.
Today, Orr's first card — from the Topps 1966–67 National Hockey League set and in Pristine condition — is worth $205,000. Not to everyone. But, a serious collector with a huge bank account might offer such an amount. It is considered the second–most–valuable hockey card of modern time, behind only the Wayne Gretzky rookie item from the 1979–80 O–Pee–Chee set. From a wealthy collector, it would fetch $465,000. Again, it would need to be in absolute perfect (or Pristine) condition, which is two levels higher than "Mint". A Pristine hockey card is described as such: "Centering 50/50 all around; corners perfect to the naked eye and Mint under magnification; no print spots; perfect gloss; devoid of any surface flaws." Obviously, very few–such items exist from either of the initial Orr or Gretzky sets. If you have one, hang onto it with your life.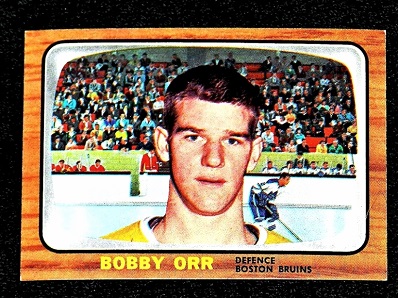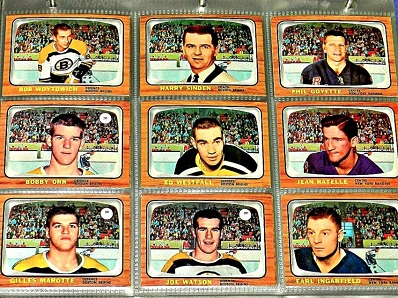 BOBBY ORR'S ROOKIE CARD FROM THE 1966–67 TOPPS NHL SET. WORTH A FEW BUCKS TODAY.
I'm fortunate to have kept many of my old cards and to have purchased sets from the 1960's when they were dirt–cheap; buying them at collector's shows in the late–1980's. These sets are available at such gatherings today (or will be once there's a vaccine for COVID–19), but they'll cost you an arm and a leg. Hockey sets from the mid–70's, onward, are still attainable and much–less costly (or valuable), given their mass production. I stopped buying, altogether, in the early–90's, when multiple companies (SCORE; Pro–Set; Upper Deck; Bowman, etc.) began producing card–sets. The market became saturated and far–less attractive to a casual collector. It wasn't nearly as enjoyable as during the one–set (TOPPS or O–Pee–Chee) era.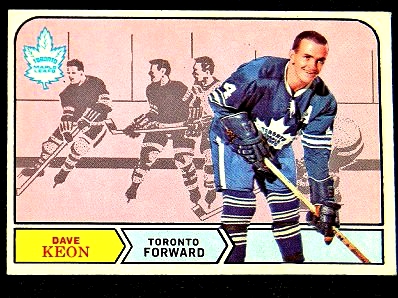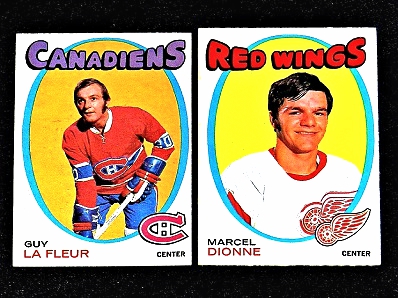 DAVE KEON'S CARD (LEFT) FROM THE 1968–69 O–PEE–CHEE SET. THE TOP TWO DRAFT PICKS FROM 1971 (RIGHT) WERE PART OF THE O–PEE–CHEE 1971–72 SET. GUY LAFLEUR'S CARD IS WORTH A FAIR BIT MORE THAN MARCEL DIONNE'S, RESULTING FROM HIS MULTIPLE STANLEY CUPS IN MONTREAL.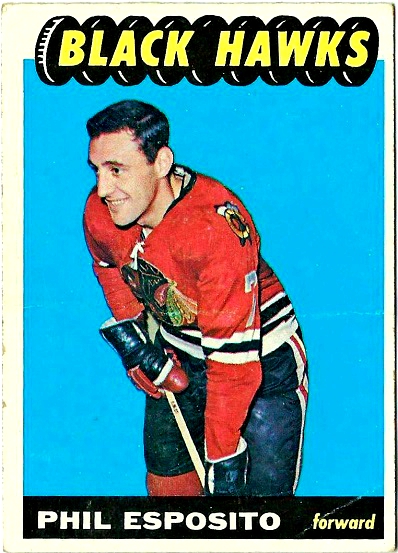 PHIL ESPOSITO'S ROOKIE CARD (LEFT) FROM THE TOPPS 1965–66 SET. AND, HIS FIRST CARD (RIGHT) AS A MEMBER OF THE BOSTON BRUINS, PART OF THE TOPPS 1967–68 COLLECTION.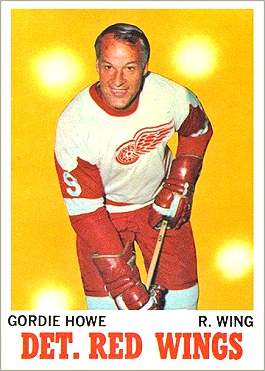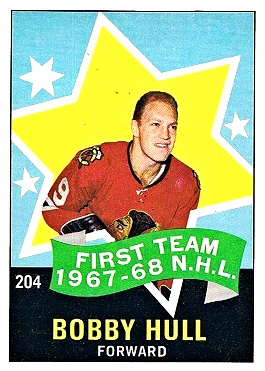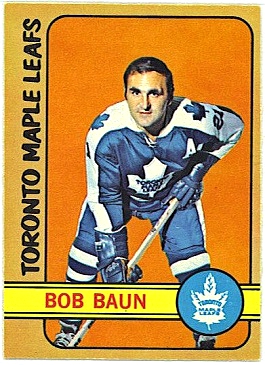 GORDIE HOWE'S FINAL CARD (LEFT) AS A MEMBER OF THE DETROIT RED WINGS, FROM THE O–PEE–CHEE 1970–71 SET. BOBBY HULL'S ALL–STAR CARD (CENTER) FROM THE FIRST O–PEE–CHEE SET (1968–69). AND, BOB BAUN'S LAST NHL CARD, PART OF THE O–PEE–CHEE 1972–73 COLLECTION.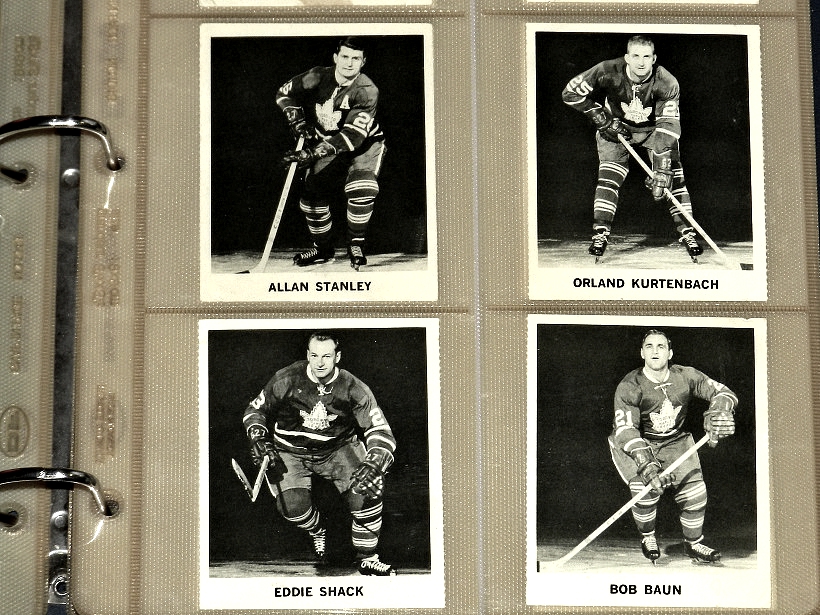 A UNIQUE SET WAS THE 1965–66 COCA COLA DISTRIBUTION (ABOVE AND BELOW) — 108 CARDS FROM THE SIX PRE–EXPANSION TEAMS (BOSTON, CHICAGO, DETROIT, NEW YORK, MONTREAL, TORONTO).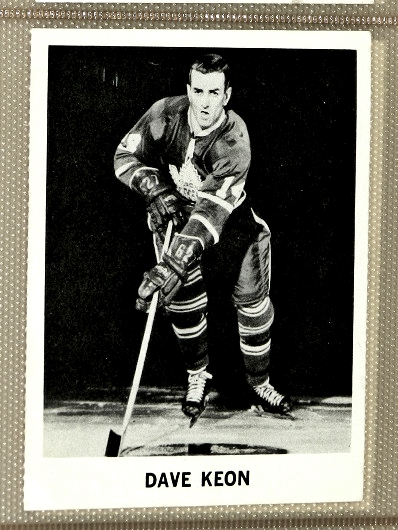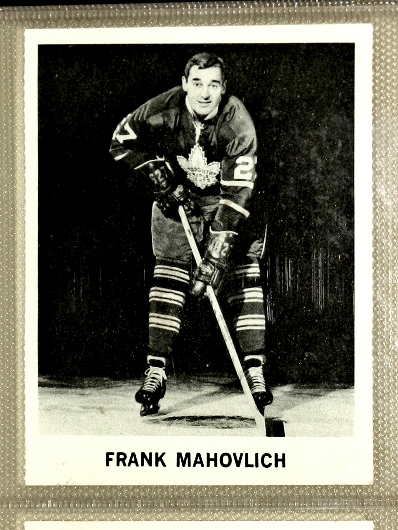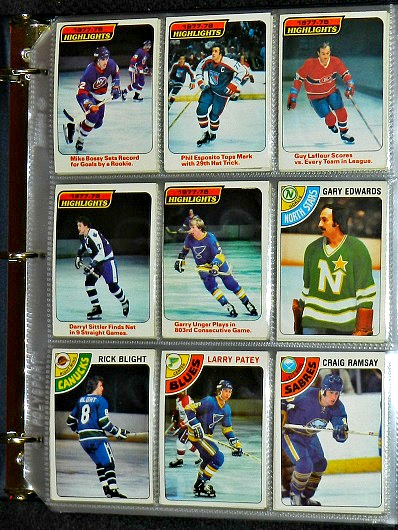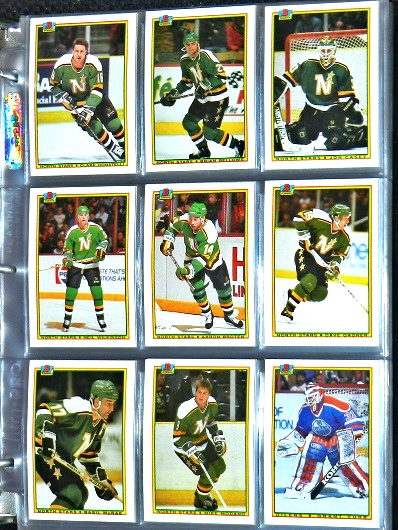 I STILL HAVE FULL O–PEE–CHEE SETS FROM THE 1970's AND 80's (FIRST NINE CARDS FROM THE 1978–79 ASSEMBLAGE, LEFT). BY THE TIME BOWMAN ISSUED ITS 1990–91 SET (RIGHT), THERE WERE TOO MANY CARDS ON THE SATURATED MARKET AND I STOPPED COLLECTING THEM.
EMAIL: HOWARDLBERGER@GMAIL.COM