TORONTO (May 28) — Evidently, I'm stupid. That may come as hardly a bulletin to those that frequent this corner. And, particularly, to Maple Leafs general manager Kyle Dubas, who invoked the word on Wednesday to describe any person affixing an asterisk to the potential winner of the 2020 Stanley Cup. I say "potential" because I'm not at all convinced the National Hockey League's Return To Play format will materialize. The unpredictability of COVID–19 presents logistics and hurdles that may be impossible to overcome.
But, let's assume, for the sake of argument, the plan unfolds in its entirety; four rounds of playoffs evolve before nary a spectator… in a pair of neutral sites (or "hub" cities)… five months after the most–recent games were contested… with obvious restrictions owing to the coronavirus. The delirious victors leap off the bench at the final buzzer, tossing sticks and gloves into the air… each item making a noticeable sound as it returns to earth in the empty, yet–to–be–determined cavern. The players scream like wild banshees amid the surrounding silence, whooping it up with audible language best–suited for a naval vessel. This would not only be the "asterisk" Stanley Cup, it would need a category of its own. Therefore, we can all–but count on the beloved Maple Leafs ending their 53–year championship drought and parading the bauble up Bay Street, from Union Station to City Hall, before a packed gathering of 150 socially–distanced zealots. In ten square–feet, there were more revelers for the Raptors' nose–to–nose celebration a year ago. But, hey, the names of Auston Matthews, John Tavares and Mitch Marner would be scrawled on his Lordship's mug.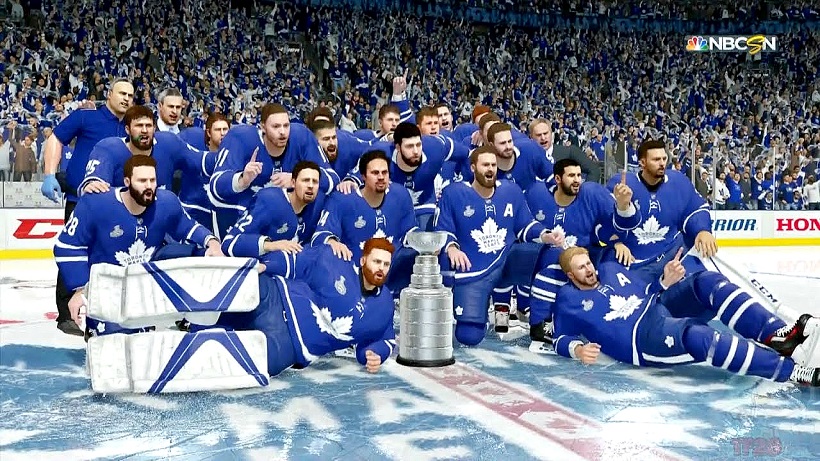 CAN YOU IMAGINE THIS? BUT, WITHOUT THE SPECTATORS? OF COURSE YOU CAN.
Okay, call me a doubter; an infidel. I've made my position crystal clear with respect to any form of pseudo–Stanley Cup tournament in the midst of the COVID–19 pandemic. I think it's a crummy idea, given concerns over health and the integrity of my favorite sport. Were I in charge, the 2019–20 NHL season would end as it did on Mar. 12 — incomplete, with "no winner" as a result of the global health crisis. No person would bat an eyelash at such a logical conclusion. Hockey would return, recognizably, when deemed safe: either in the presence of a vaccine or, failing such a gift, should the coronavirus become endemic (as with AIDS), after many months of careful study toward living with COVID–19. True, this would suspend activity, at least, into the early months of 2021 (as predicted by a number of medical experts). But, the game would come back with large portions of an arena inhabited by spectators, thereby offering the essential sports environment. If a vaccine materializes, as it probably will in the next calendar–year, arenas may be packed, once again.
All of this being said, I credit Gary Bettman and his administration for its exhaustive work toward the Return To Play scenario. I don't agree with it, but I admire the Commissioner for his public stance: "I want to make clear that the health and safety of our players, coaches, and essential support staff in our communities are paramount," emphasized Bettman earlier this week. "While nothing is without risk, ensuring health and safety is essential to all of our planning so far, and will remain so." If this is, indeed, the NHL's guiding principle, I return to my ambiguity. So many issues would need to bounce the league's way — most–notably with respect to rates of infection in its "hub" locations… and amid players and support staff. Remember, COVID–19 hasn't gone anywhere. As my ol' pal, Kevin Dupont of the Boston Globe, prudently reminded readers this week: "Keep in mind, 60 days earlier, only two weeks into the NHL shutdown, the COVID–19 death toll in the U.S. stood at 1,195. By the time Bettman wrapped up an early–evening Zoom meeting with many of the game's beat reporters, the number of dead stood at 100,545." The Commissioner is all–to–familiar with these numbers and I do not believe — in spite of the financial burden and league tentacles pulling him in all directions — that he will divert from his "safety–first" objective. Yes, I trust Gary Bettman.   
FROM MY SPORTS COLLECTION
Some random, and coveted, items from my collection of sports publications: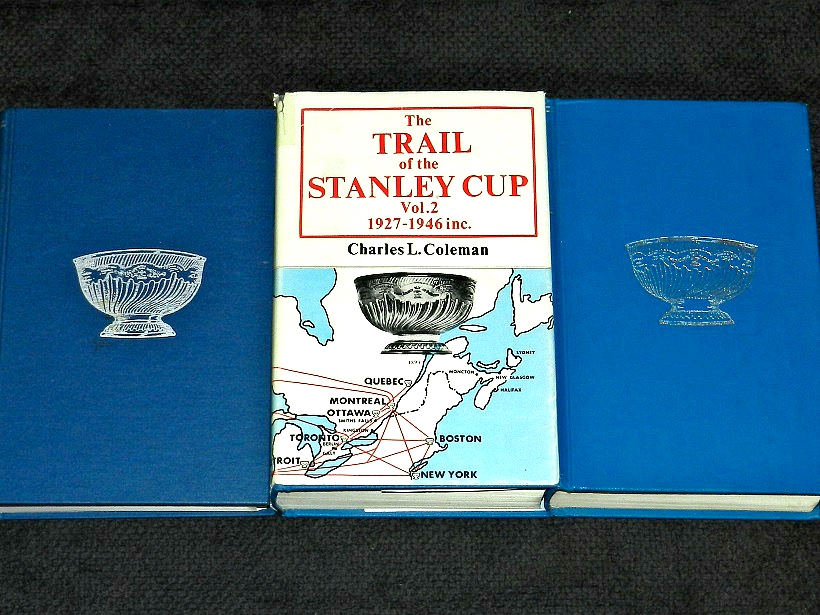 Very pleased that I purchased this three–volume, one–of–a–kind issuance (above and below) more than 15 years ago. Today, it is remarkably difficult to find… or to afford. The set is available on Amazon.com for $1,175.00 (USD) — $1,617.37 in Canadian dollars. As presented on goodreads.com: "By far the most comprehensive work on the early history of hockey (dating from 1893, the first year of the Stanley Cup) to 1967, when the fist volume was published. Commissioned by the NHL for its 50th anniversary in 1967, Charles Coleman scoured newspaper archives to get all the most minute and accurate details. Composed year–by–year with complete stats, game results and short notes about events during the year, in some cases it is the only accessible means for some of the early years of hockey. Printed in a limited run only once; copies are hard to come by for sale." If I recall correctly, I paid $69 for the set. And, happily so.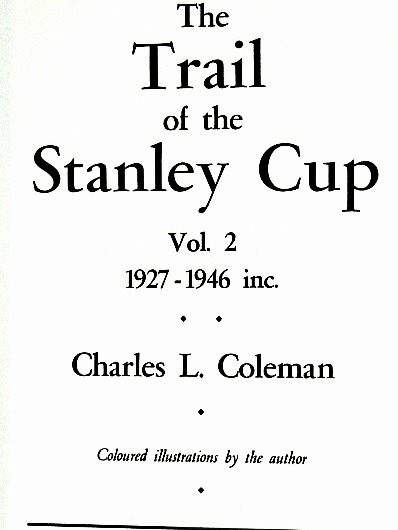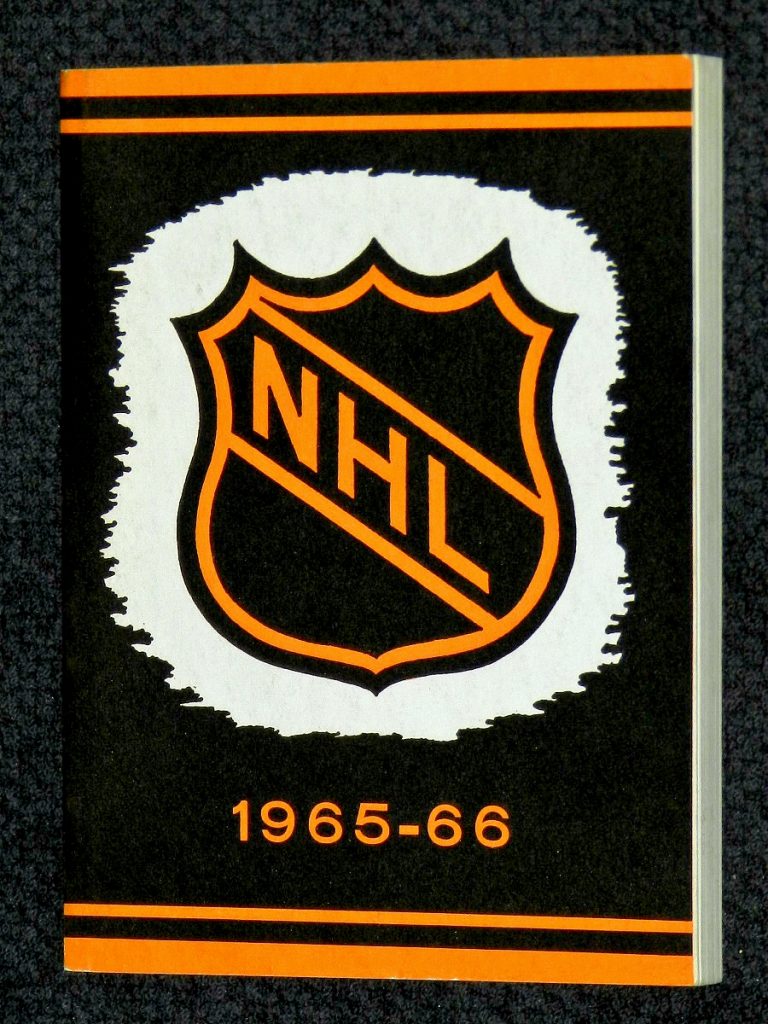 The official NHL Guide from 54 years ago… in pristine condition.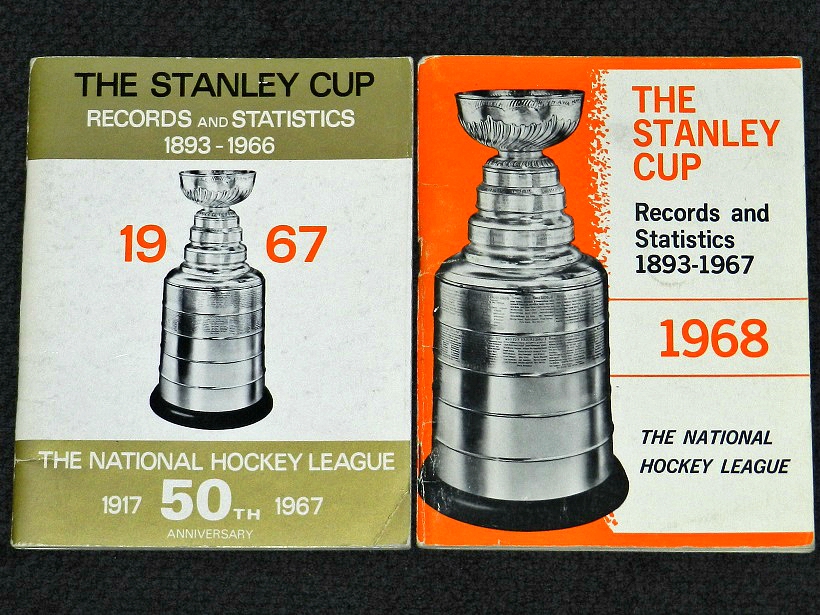 NHL Stanley Cup publications from the final two years of the six–team league.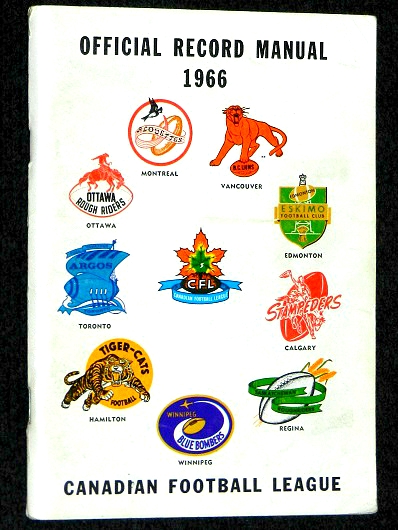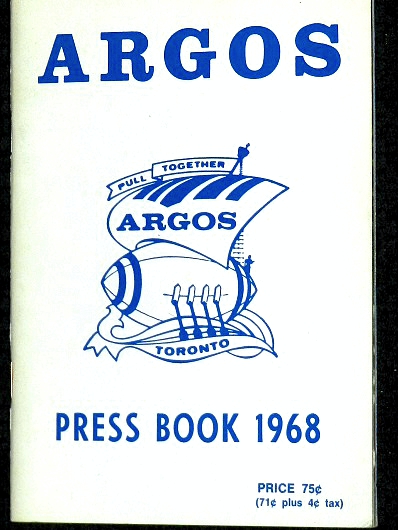 Also in pristine condition: The Canadian Football League's official record manual from 54 years ago. The nine team–logos from that era were spectacular. And, a Toronto Argonauts "press book" that dates to 52 years.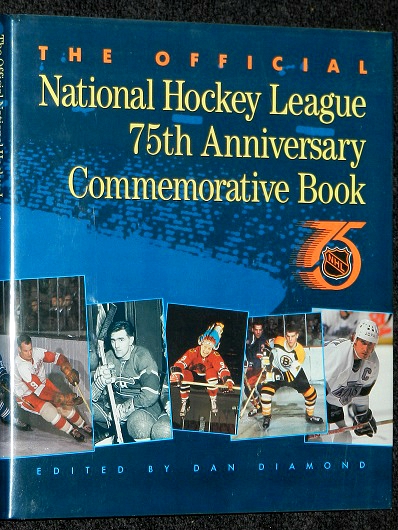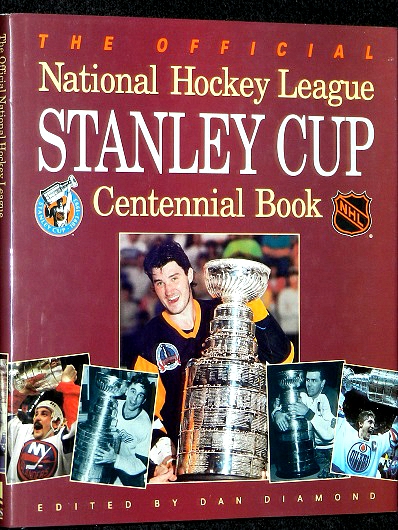 Hard to fathom it's been nearly 30 years since the NHL commissioned these coffee–table books to commemorate its 75th anniversary… in 1991–92. Mario and the Penguins repeated as Cup champion.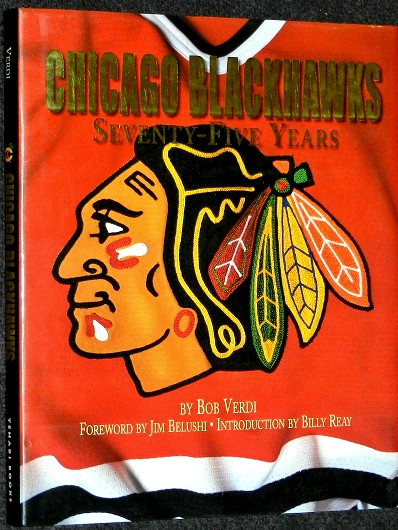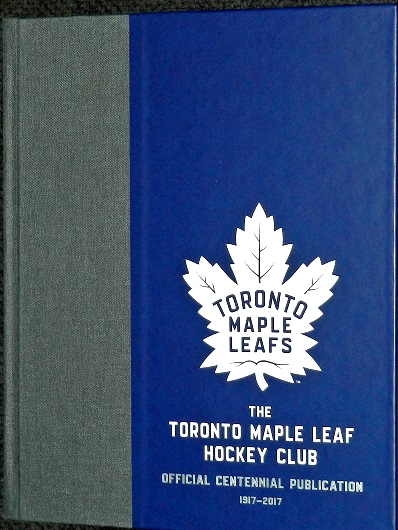 It's been 20 years since Chicago newspaper icon Bob Verdi published this handsome, 180–page volume commemorating the 75th anniversary of the Blackhawks, founded in 1926–27. And, my friend, Kevin Shea, brilliantly comprised a 376–page publication, commissioned by the Toronto Maple Leafs, for their Centennial anniversary in 2016–17.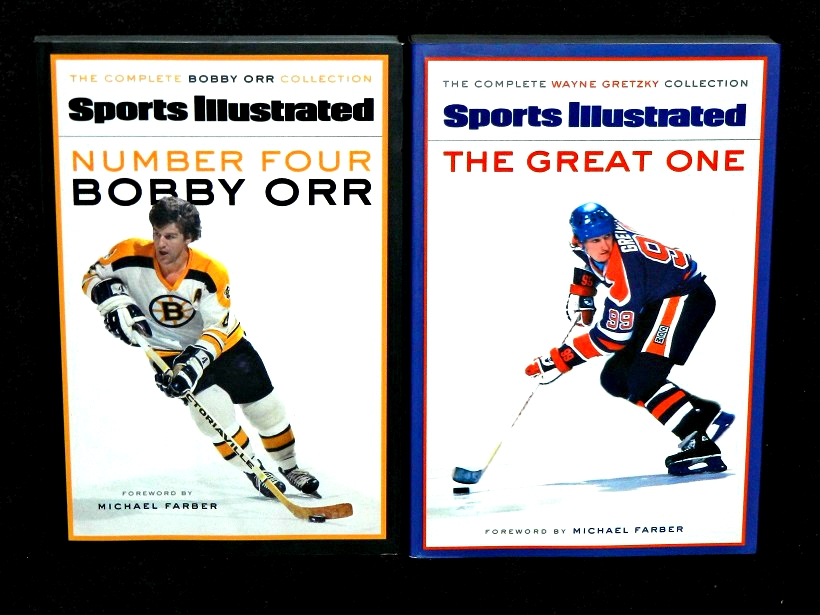 The two greatest players in hockey history — collections portrayed by Sports Illustrated magazine. Wayne Gretzky published in 2012; Bobby Orr in 2013.
EMAIL: HOWARDLBERGER@GMAIL.COM