TORONTO (June 22) — I am trying hard to understand, beyond the obvious, why a number of long–time media pals are angry over my stance concerning the National Hockey League's Return To Play scenario. The obvious being that these people want to get back to work. Which I completely understand and wish for them… as I undoubtedly would myself were I in my former capacity (1988–2011) of covering the Toronto Maple Leafs for Canada's first all–sports radio station, The FAN–590. Otherwise, I'm kinda stumped.
For whatever my opinions are worth, I did arrive at them well before the NHL announced its plan to conduct a tournament for the 2020 Stanley Cup late this summer. And, not having a medical background, the assessments were shaped by those with credentials in the field of infectious disease. Beyond the element of safety during the COVID–19 pandemic, I made it clear — and I maintain — that playing games in neutral cities, without live audiences, and more than five months after the league shut down on Mar. 12, will neither enhance the sport's image nor credibility; that the decisions were governed entirely, and irresponsibly, by economics. Doctor Brian Goldman, here in Toronto, and an epidemiologist–friend outside Philadelphia who wished to remain anonymous, told me the same: that the NHL returning in a safe, recognizable format anytime before 2021 was virtually non–existent… and that situating players in an enclosed environment of sweat, exhaled droplets and violent body contact will almost–surely lead to transmission of the coronavirus. I wrote separate blogs on the subject before the end of March and nothing in the interim has led me to alter my stance. If anything, the concern over safety has increased given the clusters of COVID–19 infections throughout the sports world in the past week. Long before any games.
So, I don't believe the NHL will return, as planned, amid the obstinacy and persistence of COVID–19. Medical science has not yielded an antidote to the coronavirus. As an illustration, make a fist and hold it one foot in front of your nose. That's where COVID–19 is today… and where it has been every day since the NHL suspended activity more than three months ago. We can neither leap over it; crouch under it; skirt around it nor hide behind a wall. If we disrespect the contagion, it will find us. On the other hand, it's been largely proven that those who acknowledge the virus and proceed with the requisite caution can live rather safely. How that possibly applies to individuals gathering in close proximity for an athletic event escapes me.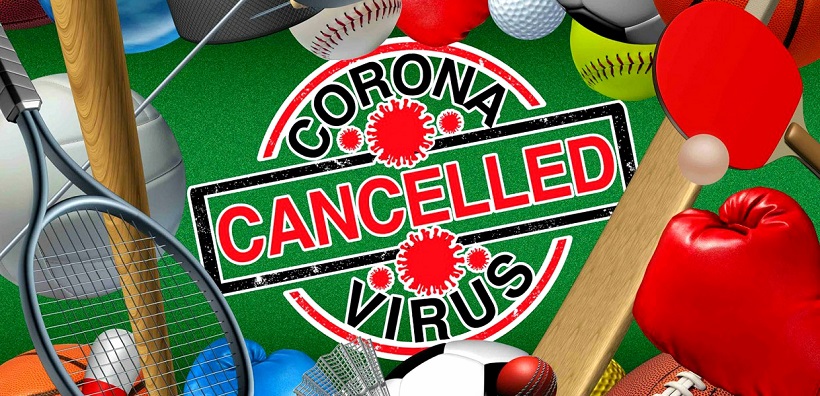 By holding firm to this stance, however, I've become the anti–Christ to some in the media. I worked in radio for more than a decade with a guy named Steve Walker. Those of vintage in Ontario may remember Steve's late father, Bill, hosting The Party Game from 1970–81 on CHCH–TV (Channel 11) in Hamilton. It was a charades competition with cohorts Dinah Christie, Billy Van and Jack Duffy. Steve is one of the nicest humans on the planet; he hasn't a miserable bone in his body. We stayed together in Boston during Games 1 and 2 of the 1990 Stanley Cup final between the Edmonton Oilers and his beloved Bruins. At one point, we looked out our hotel window and marveled at thick, ground–level cloud rolling in off Boston Bay. "Wow, that's a fense dog!" Steve exclaimed, meaning to say "dense fog." We always laugh about that moment.
Today, however, I think I'm the only name on the only sh** list Steve has ever made. Each time I post an item on Facebook supporting my position on why the NHL should remain locked down, he responds with such words as "meaningless" and "worthless." It's the only minor conflict since we've known one another. I suspect Steve is in denial and he clearly believes I'm in a "fense dog". Such others on my Facebook profile as former Maple Leaf Sports and Entertainment executive David Hopkinson has repeatedly (and, somewhat rhetorically) wondered how long I think the NHL should continue to suspend operation, citing the accumulative economic impact. I always counter with a version of the same response: "Ask the virus."
Neither am I on an island. Bill Plaschke, the outspoken sports columnist at the Los Angeles Times, penned an item on Saturday entitled SPORTS LEAGUES PLAYING THE MOST DANGEROUS OF GAMES DURING PANDEMIC. Typically, Bill's lead paragraph was short and to the point: "They're not going to stop until somebody dies." He then followed with: "That seems to be the only certainty in the American sports leagues' frighteningly headstrong attempt to restart their billion–dollar machines in the middle of a COVID-19 pandemic. A dizzying spike in cases won't halt them. Safety pleas from teenage athletes don't slow them. Warnings from the leading infectious disease specialists aren't bothering them. Even as positive test rates grow, every sport remains positive it is going to play. There's too much money at stake. There are too many television and sponsor commitments to keep. It's too late to back out now. The sheltered owners are insistent on fighting a fight they may not win — leaving the vulnerable athletes with the most to lose."
Which has been my contention since the third week of March.

Worse, in my opinion, than starting a Stanley Cup tournament would be having to mothball the event partway through. Which would be the only logical and responsible course amid the inevitability of cluster outbreaks. Even if positive tests were confined to individuals, how could the NHL conduct an equitable competition? Had, for example, the Maple Leafs and Columbus begun their best–of–five play–in round late last week, Auston Matthews would be removed from the equation. Neither is this commensurate with the inherent risk of injury in professional sport. No player will "catch" a high–ankle sprain or bruised ribs. But, he can encounter COVID–19 from the respiratory droplets of a teammate or opponent. How would the NHL respond if, say, Mitch Marner, Morgan Rielly and Zach Hyman were infected by Matthews? Just keep playing until the entire roster goes down? Perhaps you think I'm taking the pandemic to an extreme. But, look what is happening in Florida, where the National Basketball Association is planning to conduct its playoff tournament. COVID–19 has been out of control for the past week; the state surpassing the grim total of 100,000 positive results (including a record of 4,049 on Saturday). Major League Baseball had to quickly shut down its training facilities amid the latest outbreak. How can the NBA possibly elude the contagion?
Apologists and deniers will point to Florida's elderly population as rationale for the spike. Which is partly true. But, there has never been an octogenarian in the Majors. Not even Bartolo Colon. Training sites were abandoned, yet again, to protect current players rather than retired people living in condominiums.
The NHL, as Bill Plaschke wrote from California, will stubbornly forge ahead with its Return To Play initiative only and until circumstances dictate otherwise. Which they undoubtedly will. A more–honorable approach, as I've written, would be to declare "no winner" for the 2019–20 season and to devote full time and energy toward returning safely amid the coronavirus, which could become endemic (in the absence of a vaccine).
If that makes me a bad guy, I'm guilty as charged.
EMAIL: HOWARDLBERGER@GMAIL.COM