TORONTO (July 10) — As the National Hockey League moves toward the most perilous scheme in its 103–year history, I am left to ponder the enthusiasm for a quasi–Stanley Cup tournament in the heat of summer.
My assessment, of course, is purely subjective and open to debate. But, I do not sense overwhelming zeal for the Return to Play initiative. Perusing hockey forums, chat–rooms and correspondence via email and social media, it's like: "Yeah, I'll watch on TV if it happens. But, if it doesn't come off because of safety concerns, that's okay, too. I'd rather the NHL start a new season from scratch when the time is right."
Again, I'm not speaking for everyone here. But, I would strongly quarrel with any other consensus. Most hockey fans barely remember the last game played by their favorite team prior to the suspension of activity on Mar. 12. There is a complete disconnect between the unfinished regular season and the "hub city" playoff tournament to purportedly begin five months later. Those that argue a Stanley Cup under these circumstances should not be accompanied by the proverbial asterisk are bang–on. In fact, it'll require a reference mark the size of Polaris — the brightest and biggest star in the northern sky. The gap between competition will be six weeks longer than a normal off–season. To fulfill TV and sponsorship arrangements, the NHL and the NHL Players' Association have oddly agreed to a plan whereby COVID–19 infections could spread like wildfire among participants and support staff. Even small workout gatherings of five and six skaters has proven irresistible for the contagion. How will the virus forego a conclave of 40 players, coaches, trainers and officials… the players scattering droplets toward one another in close, physical combat?
Dallas and Nashville have been forced to withdraw from the Major League Soccer re–start because of the coronavirus… and that sport is conducted outside, where transmission is unquestionably more difficult.
Frankly, neither do I sense unbridled passion from the NHL players. Several in baseball (including Ryan Zimmerman and David Price) have opted out of the shortened, 60–game schedule because of safety concerns. More will follow. The NHL/NHLPA agreement allows for similar action (until Monday).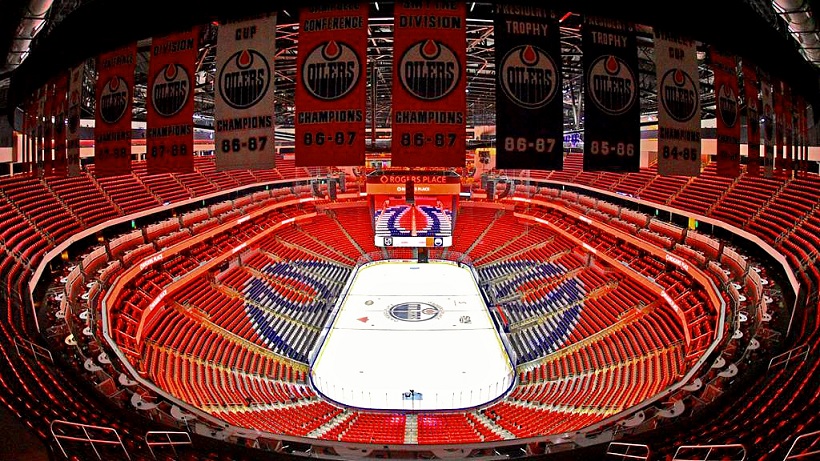 With no mechanism to neutralize COVID–19, the outlook is ominous — akin to running from a swarm of angry bees. You can zig and zag, swat at them, spray them with a hose… and they'll just become more indignant. If you jump into a pool of water (never recommended in such a circumstance), you'd best have an oxygen tank because the little varmints will wait you out. Similarly, there is no escaping the coronavirus at this time. Neither will any amount of testing subdue COVID–19; it will merely indicate the inevitable onslaught of infection. Under these conditions, how can the NHL conduct a fair tournament? There's no way to predict which players will need to isolate for a period of 14 days, thereby rendering the competition inequitable. Or, which participants may opt out for safety reasons at any time throughout the tournament.
Not that it matters. The NHL, the NHLPA and all levels of government here in Canada are in cahoots over the almighty dollar. It has shown that even such–respected leaders as Ontario premier Doug Ford and Toronto mayor John Tory can be bought. Screw the pandemic. There's hotel space to fill and the "prestige" of being chosen among the two hub cities (here and in Edmonton). If the protective "bubble" somehow implodes, we'll deal with the fall–out. No worries. Meantime, and as mentioned, the reaction that I discern is largely ambiguous. If you listen closely enough, you can practically hear hockey fans saying "Meh!" There certainly is nowhere near the excitement and anticipation of a Stanley Cup tournament that immediately follows the regular season. The games, if they occur, will seem spurious and hollow in vacant venues — be it Scotiabank Arena, the Coca Cola Coliseum or Rogers Place. I'll say it again: It's a bad idea at the worst possible time.
1967 LEAFS SURVIVORS MARCH ON
Amid the sad news, this week, that Eddie Shack has entered palliative care in his struggle with throat cancer, I perused the roster of the last Toronto Maple Leafs team to win the Stanley Cup. Of the 21 men that saw action in the 1967 playoffs against Chicago and Montreal, 13 are still alive, varying in age between 75 and 90.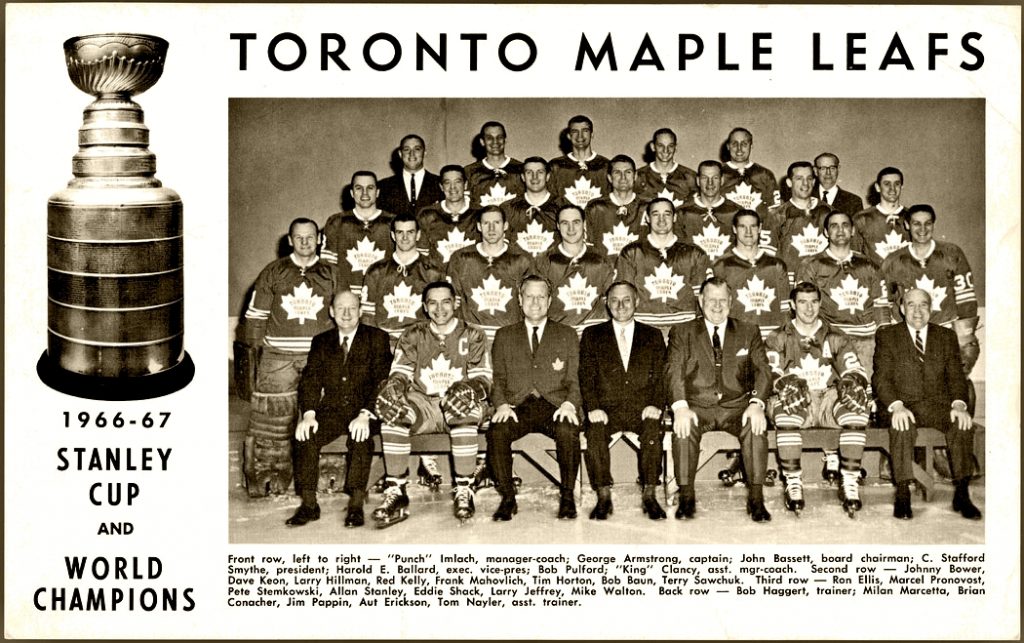 TORONTO MAPLE LEAFS 1966–67 TEAM PHOTO (age of surviving players in brackets). FRONT ROW (left to right): Punch Imlach (March 15, 1918–December 1, 1987); George Armstrong (90); John Bassett (August 25, 1915–April 27, 1998); Stafford Smythe (March 15, 1921–October 13, 1971); Harold Ballard (July 30, 1903–April 11, 1990); Bob Pulford (84); King Clancy (February 25, 1903–November 10, 1986). SECOND ROW: Johnny Bower (November 8, 1924–December 26, 2017); Dave Keon (80); Larry Hillman (83); Red Kelly (July 9, 1927–May 2, 2019); Frank Mahovlich (82); Tim Horton (January 12, 1930–February 21, 1974); Bob Baun (83); Terry Sawchuk (December 28, 1929–May 31, 1970). THIRD ROW: Ron Ellis (75); Marcel Pronovost (June 15, 1930–April 26, 2015); Peter Stemkowski (76); Allan Stanley (March 1, 1926–October 18, 2013) ; Eddie Shack (83); Larry Jeffrey (79); Mike Walton (75). TOP ROW: Bobby Haggert (d. June 6, 2011); Milan Marcetta  (September 19, 1936–September 18, 2014); Brian Conacher (78); Jim Pappin (80); Autry Erickson (January 25, 1938–August 21, 2010); Tom Nayler.
HOW OLD ARE THEY?
In my previous blog (https://bit.ly/2Cfzn6T), I interviewed George Armstrong, the last captain to raise the Stanley Cup for the Toronto Maple Leafs. The Chief turned 90 on Monday and is, by far, the oldest–such person among current NHL teams. Of the 19 other clubs that have won the championship, all captains are still alive. Here's an alphabetical rundown, including the date of the team's most–recent triumph:  
ANAHEIM DUCKS… June 6, 2007… Scott Niedermayer — Age Today: 46.
BOSTON BRUINS… June 15, 2011... Zdeno Chara — Age Today: 43.
CALGARY FLAMES… May 25, 1989… Lanny McDonald — Age Today: 67.
CAROLINA HURRICANES… June 19, 2006… Rod Brind'Amour — Age Today: 49.
CHICAGO BLACKHAWKS… June 15, 2015… Jonathan Toews — Age Today: 32.
COLORADO AVALANCHE… June 9, 2001… Joe Sakic — Age Today: 51.
DALLAS STARS… June 20, 1999… Derian Hatcher — Age Today: 48.
DETROIT RED WINGS… June 4, 2008… Nicklas Lidstrom — Age Today: 50.
EDMONTON OILERS… May 24, 1990… Mark Messier — Age Today: 59.
LOS ANGELES KINGS… June 13, 2014… Dustin Brown — Age Today: 35.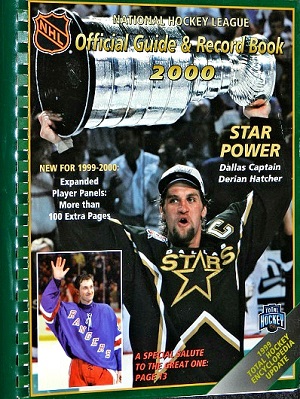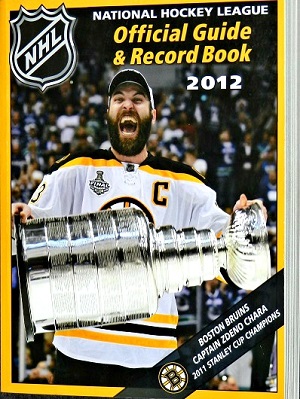 MONTREAL CANADIENS… June 9, 1993… Guy Carbonneau — Age Today: 60.
NEW JERSEY DEVILS… June 9, 2003… Scott Stevens — Age Today: 56.
NEW YORK ISLANDERS… May 17, 1983… Denis Potvin — Age Today: 66.
NEW YORK RANGERS… June 14, 1994… Mark Messier — Age Today: 59.
PHILADELPHIA FLYERS… May 27, 1975… Bobby Clarke — Age Today: 70.
PITTSBURGH PENGUINS… June 11, 2017… Sidney Crosby — Age Today: 32.
ST. LOUIS BLUES… June 12, 2019… Alex Pietrangelo — Age Today: 30.
TAMPA BAY LIGHTNING… June 7, 2004… Dave Andreychuk — Age Today: 56.
TORONTO MAPLE LEAFS… May 2, 1967… George Armstrong — Age Today: 90.
WASHINGTON CAPITALS… June 7, 2018… Alex Ovechkin — Age Today: 34.
FROM THE VAULT…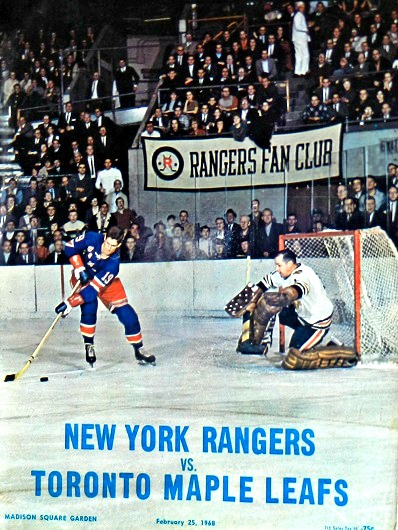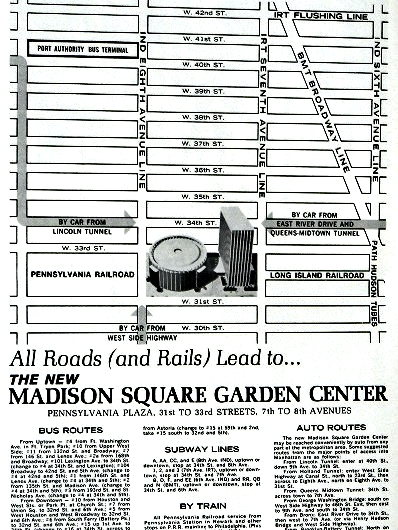 As part of my collection is this program from Feb. 25, 1968 — the third NHL game played at the new (and current) Madison Square Garden in New York. The Rangers defeated the Toronto Maple Leafs, 3–1. The arena had opened one week earlier (Feb. 18) with the Rangers upending the expansion Philadelphia Flyers, 3–1. In this match, the Leafs led, 1–0, after two periods on a goal by Mike Walton (from George Armstrong) at 15:23 of the middle frame. But, the roof caved in on the visitors in the third — Jean Ratelle, Rod Seiling and Phil Goyette of New York scoring unanswered on Bruce Gamble for the win. Ed Giacomin stopped 19 shots in the Ranger net. Art Skov was the referee; Neil Armstrong and Brent Casselman, the linesmen.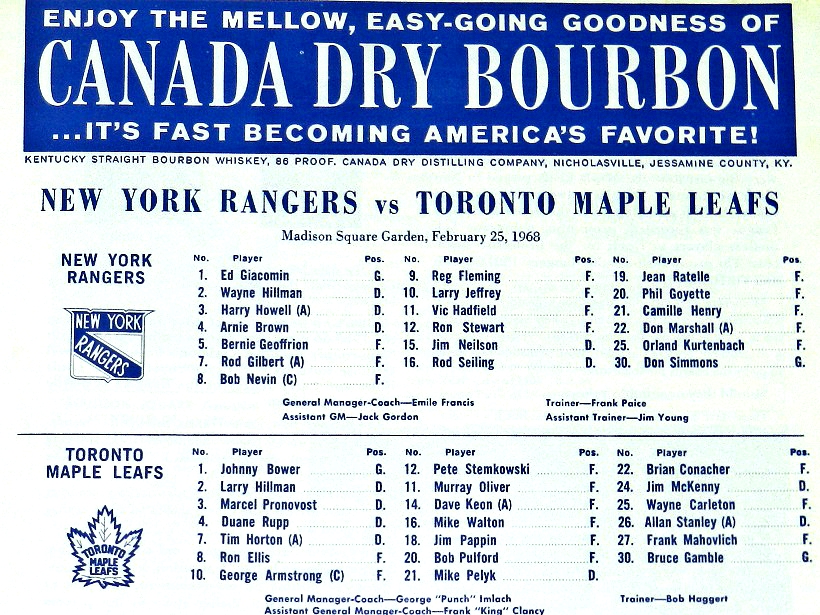 FLYERS WERE ALL THE RAGE…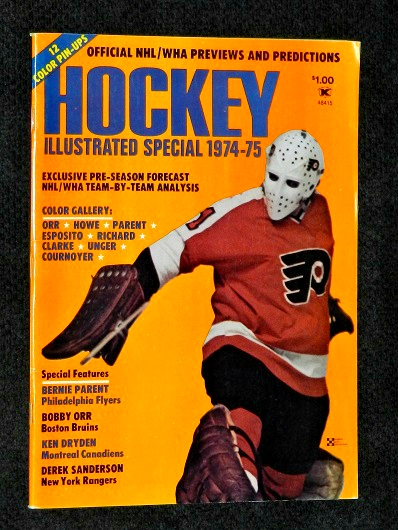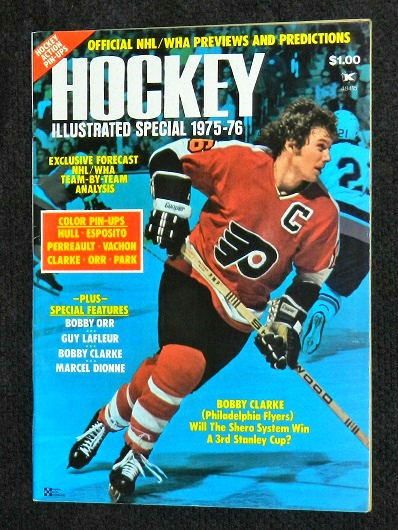 For those keeping track, Philadelphia owns the second–longest drought (to Toronto) among teams that have won the Stanley Cup — 45 years. Bernie Parent and Bobby Clarke were headliners when these Hockey Illustrated preview magazines came out in the mid–1970's.
EMAIL: HOWARDLBERGER@GMAIL.COM