TORONTO (Oct. 10) — Welcome to the city where good defensemen come to die. Or, at least, to incur serious illness. The city in which Thomas James Brodie has elected to ply his trade for the next four years.
It does not require hours of digging to invoke the names of those that have arrived here in town since 1967 as either blue line saviors or adjuncts. Almost all have failed. A subjective, chronological list includes the famous and the obscure: Jim McKenny, Pierre Pilote, Bob Neely, Dave Dunn, Randy Carlyle, Dave Burrows, Dave Hutchison, Robert Picard, Jim Benning, Gary Nylund, Al Iafrate, Brad Maxwell, Rick Lanz, Luke Richardson, Darren Veitch, Brad Marsh, Rob Ramage, Tom Kurvers, Drake Berehowsky, Garth Butcher, Kenny Jonsson, Larry Murphy, Mathieu Schneider, Jeff Brown, Sylvain Cote, Bryan Berard, Alexander Karpovstev, Jyrki Lumme, Carlo Colaiacovo, Robert Svehla, Ken Klee, Hal Gill, Pavel Kubina, Anton Stralman, Mike Van Ryn, Luke Schenn, Jeff Finger, Mike Komisarek, Dion Phaneuf, Francois Beauchemin, Cody Franson, John–Michael Liles, Tim Gleason, Stephane Robidas, Roman Polak, Ron Hainsey, Codi Ceci and Tyson Barrie.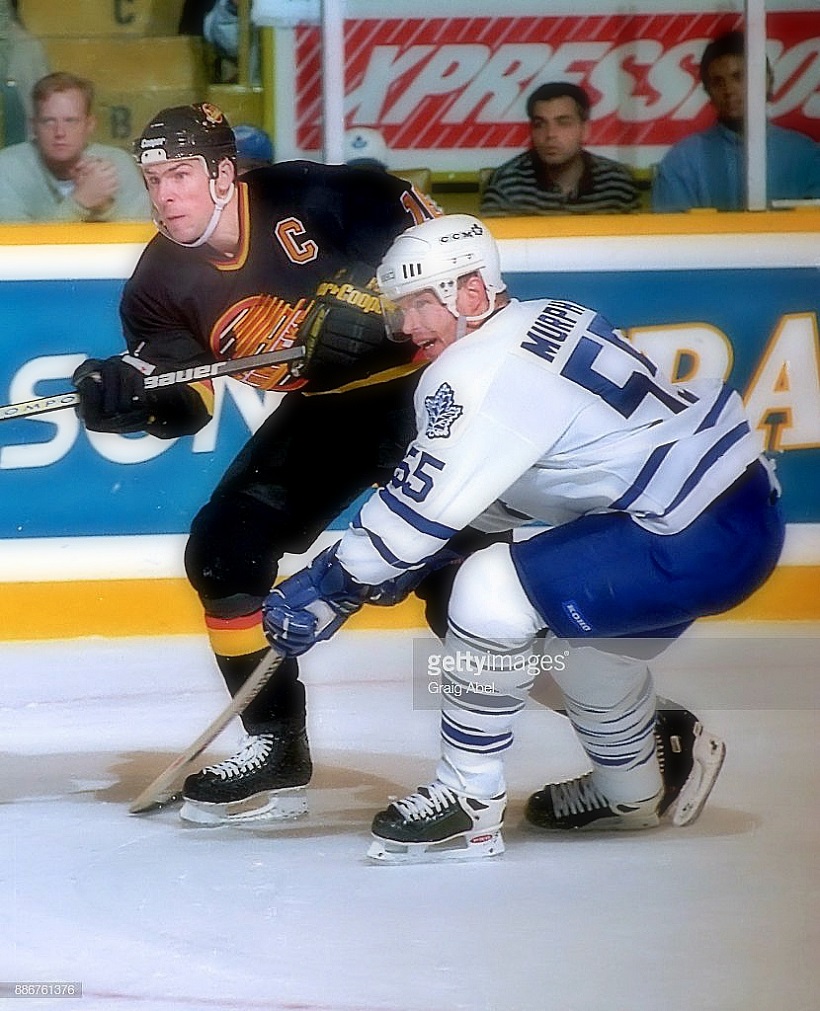 HALL–OF–FAMER LARRY MURPHY PROBABLY STILL WAKES UP IN A COLD SWEAT WHEN RECALLING HIS TIME WITH THE MAPLE LEAFS — 151 GAMES BETWEEN 1995 AND 1997. GRAIG ABEL GETTY IMAGES
If, as a Leafs fan, you cringed several times while perusing the above list, rest assured you're not alone. Neither, incidentally, were all of these defensemen terrible in a Leafs uniform, but the overwhelming majority would cringe when recalling their time in our city. It is also true that we could craft a similar list with any team in the National Hockey League. But, wait. Here's another list, one that is exclusive to the Maple Leafs with respect to absence: the rival clubs — 26 in all — that have made at least one appearance since 1967 in the Stanley Cup final. Also chronologically. An asterisk next to teams that have not won the NHL title.
Montreal Canadiens, St. Louis Blues, Boston Bruins, Chicago Black Hawks, Philadelphia Flyers, Buffalo Sabres*, New York Rangers, New York Islanders, Minnesota North Stars/Dallas Stars, Vancouver Canucks*, Edmonton Oilers, Calgary Flames, Pittsburgh Penguins, Los Angeles Kings, New Jersey Devils, Detroit Red Wings, Colorado Avalanche, Florida Panthers*, Washington Capitals, Carolina Hurricanes, Anaheim Ducks, Tampa Bay Lightning, Ottawa Senators*, San Jose Sharks*, Nashville Predators* and Vegas Golden Knights*.
Welcome to Toronto, T.J. Brodie. Welcome back, Wayne Simmonds.
If you ask any player that willfully joins the Maple Leafs why he chose Toronto, the answer is two–fold: either he was raised in the area or — gulp! — he wants to "win". Now, coming home is one thing; the Leafs have always sold free agents, nearly all past their prime, on the virtue of ending their careers in front of family and friends. But, winning? With a team, in the salary cap era (since 2005), that has missed the playoffs on 11 of 15 occasions, having not prevailed in a single Stanley Cup round for more than 16 years? That's like offering a vegan a plate of lamb, chicken and ground beef. Yet, they keep comin' back… for the same reasons. "I'm pretty excited. It's a great team, close to family," said Brodie on Friday. "I'm a proud Torontonian," said Simmonds, adding, "the talent level here, it's unbelievable. I think it's second to none in the league… I'm looking to bring my attitude and leadership and help bring a championship to Toronto."
So, yeah, they like coming home… and winning. Even if one never dovetails with the other.
Media reaction to the Leaf signings on Friday was also quite typical. With the exception of Damien Cox, who wrote objectively for the Toronto Star, there was lots of cheerleading. As I read this article on the Sportsnet website, entitled "Maple Leafs' UFA splash addresses two biggest needs", I could almost envision Luke Fox waving a blue and white pompom while tapping away on his computer. Link is here: https://sprtsnt.ca/3iMN2Cd. Luke, of course, works for a company that owns 37.5% of the Maple Leafs; he can be excused for displaying unbridled enthusiasm. And, to clarify, it was more of a drip than a splash.
Cox, as usual, viewed the signings impartially. Even critically.
"The story changes to fit the narrative," Damien wrote in the Star. "So, Wayne Simmonds becomes the missing element in Toronto as [general manager] Kyle Dubas abandons his convictions to meet the demands of a public that wants the Maple Leafs to be nastier. Between Simmonds and Jason Spezza, the Leafs are trying to sell past performance as current value. T.J. Brodie, once part of the Big Four on defence in Calgary, leaves to join the Leafs as a desperately needed solution on the blue line. In Toronto, the overall vision seems to have lost focus under Dubas, who now seems to be guessing as to the nature of an NHL roster that will please Leaf Nation as opposed to actually making moves based on his personal beliefs."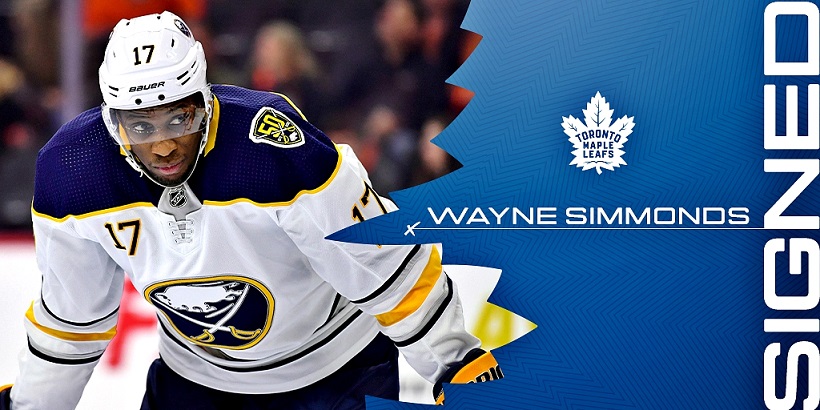 The column that surprised me was written by Steve Simmons in the Toronto Sun, in which he described Brodie as a "giant upgrade" for the Maple Leafs' blue line. Not that Steve will be proven incorrect. While making his case, however, he was critical of the departed Tyson Barrie. "Brodie fills a giant need as a right–side defenceman even though he doesn't shoot right. Last season, [the Leafs] had Cody Ceci and Tyson Barrie playing the right side on defence. In fairness, they were cringe–worthy only on nights ending in 'Y'. You don't win much in the NHL when Ceci and Barrie are on your first two defensive pairs."
Fair enough… and rather accurate. But, just more than 15 months ago (July 2, 2019), on the day the Leafs acquired Barrie from Colorado for Nazem Kadri, Steve wrote a column under the headline "Offensive blueliner Barrie 'match made in heaven' for Leafs". He began thusly: "You're going to like Tyson Barrie. Almost everybody says so. He is the modern–style defenceman Kyle Dubas talks about often. He's excellent on the first pass out of his zone, a number of NHL scouts have confirmed. His greatest strength, scouts told me Monday night, is his ability to jump into the play offensively, follow his pass, be part of the rush, understand where to position himself, and make everyone around him better."
Nothing of the sort transpired. Neither is this an indictment of Steve because I, too, felt Dubas had made an excellent acquisition (top–pairing defenseman for a forward), as per this blog written a couple of months ago: https://bit.ly/2CKvqI6. And, Steve quoted opinion from his contacts around the NHL. If, however, Barrie — 13 months younger and more–gifted than Brodie — was a complete flop here in Toronto, how is it that Brodie becomes the answer? And, if he bombs, will next year's defense signing also be a stroke of genius?
The point I'm making is we get so carried away in this city — undoubtedly, and incrementally, shaped by the longest current Stanley Cup drought. Once upon a time, the Toronto Argonauts failed to appear in the Grey Cup game for 18 consecutive seasons (1953–70) in a nine–team league. No local club had ever made such a mockery of the law of averages. But, the Maple Leafs, with their 53–year vacancy in the Stanley Cup final, have now surpassed the Argos. It encourages players that are Toronto–area natives to "come home" and be part of a group that finally breaks the interminable spell. And, yes, one day, it will happen.
Until then, I suppose, we'll continue to amplify and distort mundane accomplishments.
Such as accruing, on Friday, a pair of NHL journeymen.
EMAIL: HOWARDLBERGER@GMAIL.COM