TORONTO (Dec. 11) — It is the oldest rivalry in the National Hockey League. Toronto vs. Montreal. Dating to Dec. 19, 1917, when the Toronto Hockey Club (also known as the Blueshirts) lost, 10–9, to the Montreal Wanderers at Westmount Arena in the first NHL game. One week later, on Dec. 26, Toronto hosted the Montreal Canadiens for the first time and prevailed, 7–5, at Mutual Street Arena. Nearly 103 years later, the Maple Leafs and Habs have met 747 times in the regular season — Montreal holding a 342–300–105 edge.
Not, however, since the final year of the six–team NHL have the clubs clashed on 14 occasions in one season. That was 1966–67… the last time the Leafs and Canadiens played for the Stanley Cup and, local fans need not be reminded, when Toronto won its most–recent NHL championship. Multiple reports suggest a blast from the past in the upcoming "pandemic" season, with clubs playing a 56–game schedule and all seven Canadian–based teams grouped in one division, competing exclusively among themselves. For the first time in 54 years, the Maple Leafs and Canadiens are likely to square off in 14 encounters; seven home, seven away, with doubleheaders in each city (the Habs playing at Scotiabank Arena, for example, on Saturday and Monday night). This will undoubtedly inject fervency into the NHL's longest–running feud and provide younger fans a taste of life in the NHL's so–called "golden era" — when six teams (Boston, Chicago, Detroit, Montreal, New York, Toronto) competed over a span of a quarter century (1942–43 to 1966–67).
Some will argue the current generation is unmoved by the Toronto–Montreal rivalry, given its playoff dormancy since 1979; that the interprovincial conflict between the Maple Leafs and Ottawa generates more passion. The counter argument unfolds, most conspicuously, in downtown Montreal on a Saturday night with the Leafs visiting. If you haven't experienced the hockey environment in the immediate vicinity of the Bell Centre, put it on your bucket list for when COVID–19 is under control. You won't find anything analogous, in either city. The Canadiens' home arena sits in a compact neighborhood of the downtown core surrounded by three major hotels — the Queen Elizabeth; the Centre Sheraton and the Marriott Chateau Champlain. Good luck finding a room when the Leafs are in town. Trains and car–loads of hockey fans make the 550–kilometer trek from Toronto; nearly all without a hope of attending the game. Wearing Maple Leafs paraphernalia, they mingle with local hockey zealots in the streets around the arena; along busy Rue St. Catherine to the north and amid the pubs and restaurants of nearby Crescent St. There is no equivalent in downtown Toronto within proximity of Scotiabank Arena. If you come to Montreal for a Saturday night Habs–Maple Leafs game, you will see hundreds of young fans reveling in hockey's oldest tug–of–war.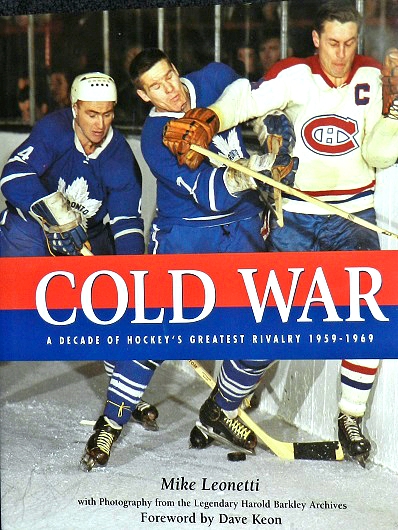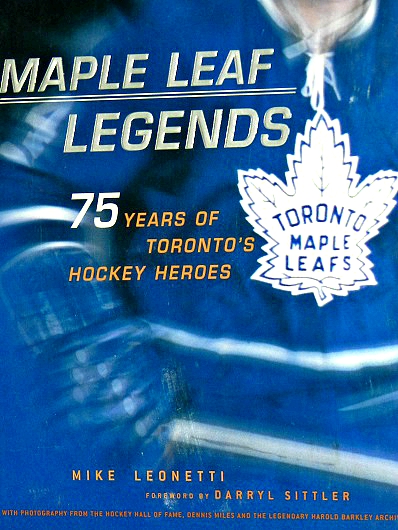 "I bet you it's as special for the young crowd today as when we played the game in the 1960's," offers George Armstrong, who captained all four Leaf Stanley Cup teams in that decade under Punch Imlach. At 90 years of age, and following the death, on Nov. 8, of Howie Meeker, Armstrong is now the second–oldest surviving member of the Maple Leafs… to Phil Samis (born 2½ years earlier), who appeared twice for the Blue and White in 1949–50. "While every game back in our day was important, I can tell you we wanted to beat Montreal more than the other teams. That came right from the top with Conn Smythe; nothing gave him more satisfaction than us winning against the Canadiens. The league is much bigger now and times have changed. But, I think that special Toronto–Montreal feeling will always be there with the players and fans."
The six–team NHL engendered regional opposition — Toronto and Montreal, the Canadian teams; Boston and New York in the northeastern United States; Chicago and Detroit, the central States. Then, as today, rivalries flourished in the playoffs. During Armstrong's career, the Leafs and Canadiens met seven times, including five consecutive springs (1963–67). This culminated in the six–game Stanley Cup final of Canada's Centennial year, 1967, which Armstrong famously clinched by depositing the last goal of the pre–expansion era into an empty Canadiens' net at Maple Leaf Gardens. "All those years and games and people remember me most for scoring from center ice with no goalie," Armstrong laughs. "But, hey, we weren't supposed to be in the final that year. Chicago had the best team all season, with terrific players like Bobby Hull, Stan Mikita and Pierre Pilote. We had no superstars, but we could clamp down and play strong defense in the playoffs. That's how we beat Chicago and Montreal in 1967. And, how we won our four Stanley Cups with Imlach."
Old time hockey watchers will agree that the best of the Leafs–Canadiens playoff rounds was the 1964 Stanley Cup semifinal. It went the distance and neither club won consecutively until Games 6 and 7. Dave Keon grabbed the spotlight in the deciding match by scoring all Toronto goals in a 3–1 triumph at the Montreal Forum. "Oh, that little bugger could play," said Armstrong, admiringly, of his long–time Leafs 'mate. "Keon didn't fight or scrap because he was too small. But, he always had a 'fu** you!' attitude on the ice which made up for his size. He was competitive and could skate like the wind. The bigger the game, the better he played. You could always count on him." The Leafs upended Detroit in the '64 Cup final for their third consecutive championship under Imlach. After the 1967 conquest of Chicago and Montreal, Keon was presented the Conn Smythe Trophy as playoff MVP. In 2016, as part of the Leafs' Centennial celebration, Keon's No. 14 jersey was finally retired and he earned the honor of greatest player in franchise history.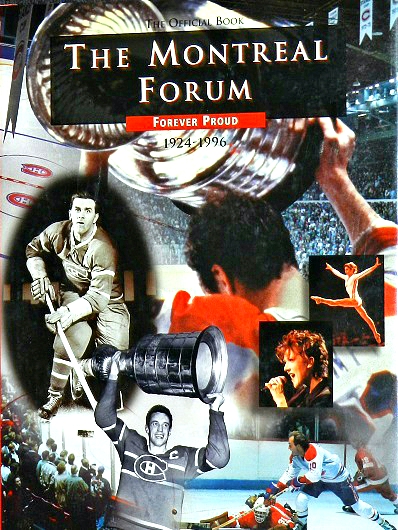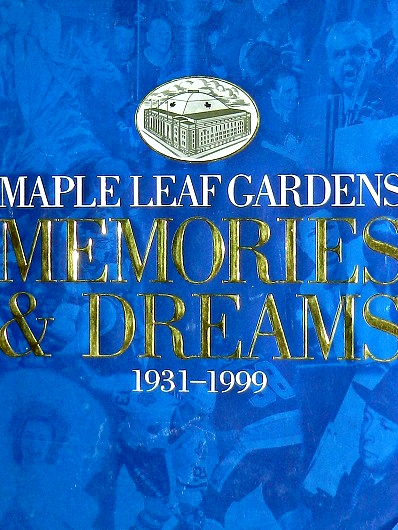 When his 20–year NHL career ended after the 1970–71 season, Armstrong became reclusive. Though he coached the Toronto Marlboros to the Memorial Cup title in 1973 and 1975 — then appeared reluctantly as Leafs coach for 47 games in 1988–89 after Harold Ballard fired John Brophy — Armstrong shunned publicity. He almost never granted a newspaper interview. Neither would he attend Leaf reunions, even staying home on Feb. 13, 1999 as the club introduced virtually all living players after the final game at the Gardens.
I got to know George when he scouted for the Maple Leafs during my years (1994–2011) covering the team on radio for The FAN–590. He sat in a private booth over my left shoulder at the Air Canada Centre and delighted in flinging bits of popcorn at me. George's son, Fred, played defense for the North York Rangers when I did publicity work with the Ontario Junior Hockey League team from 1979–81; the Rangers lost the 1980 Centennial Cup (Tier II) final at North York Centennial Centre to the Red Deer (Alberta) Rustlers, with future NHLers, Brent, Rich and Ron Sutter, and defenseman Randy Moller. Today, Fred encourages me to stay in touch with George, who has outlived most of his contemporaries. The former Leafs captain spends a couple of hours, each night, in a retirement facility alongside wife, Betty, a victim of Alzheimer's. When we speak on the phone, George loves to ramble on about his wondrous career with the Blue and White. It requires the mere mention of a former Stanley Cup teammate and the memories delightfully abound.
On Thursday, George recalled a story about Eddie Shack, with whom he won all four Stanley Cups. Shack died on July 25 after battling throat cancer. In his latter years, he was a frequent visitor to the Armstrong home in the Toronto neighborhood of Leaside. The Rangers traded Shack to the Leafs on Nov. 7, 1960. Armstrong knew Shack was illiterate and he assisted his new teammate while on a train ride to Chicago for Shack's Leaf debut (Nov. 9). "Though we were both from Sudbury, Eddie was [seven years] younger than me and we didn't know each other back home," Armstrong says. "I liked to help out the new guys when they came to the Leafs and I knew Eddie couldn't read or write. On that first train ride, we sat together in the dining car for breakfast. I looked at the menu and purposely read out loud, 'so Eddie, what will we have today: the bacon and eggs; the omelette; the ham and eggs or the steak?' He knew what I was doing. 'Ah, Chief, I'll have what you have,'" he replied. I miss Eddie. He would come around here a lot before he got sick."
No teammate grew closer to Armstrong than Johnny Bower, the goalie that joined the Leafs in 1958–59 from Cleveland of the American Hockey League. "That's when we became a team," says Armstrong. "When John came up, we knew we had a reliable goalie. Without him, we would not have won those Stanley Cups. It's no different than in more–recent years. When did the Leafs, since 1967, have a run of success? Three times: with Mike Palmateer, Felix Potvin and Curtis Joseph. That's not a coincidence. Johnny was a wonderful teammate and person. Only once did I see him show any jealousy — when Terry Sawchuk joined us (for the 1964–65 season). Imlach began to use Sawchuk in a lot of games. Johnny would come up to me and say, 'I don't understand it, Chief. We beat that guy twice for the Stanley Cup and now he's better than me?'"
Sawchuk played goal for Detroit, against Toronto, in the losing Cup final efforts of 1963 and '64.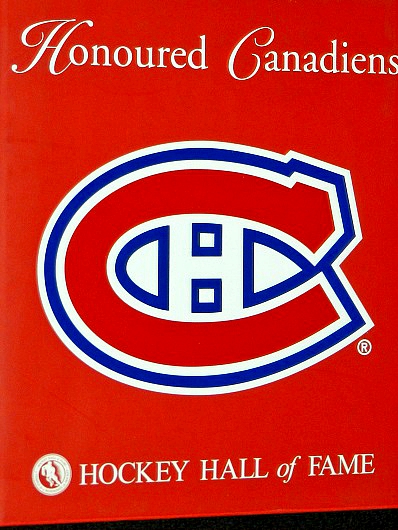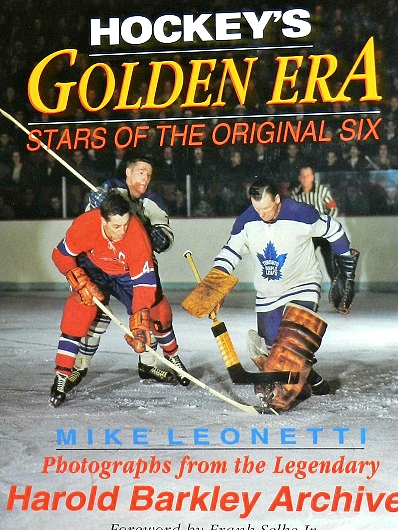 The memory of Tim Horton always brings a smile to Armstrong. "Our Superman. We called him Clark Kent because he wore thick glasses and was strong as an ox." George howls with laughter when reminded that Horton disrupted traffic in downtown Quebec City during a pre–season tour in 1963. "He, Al Arbour and Allan Stanley had a bit to drink and took a walk after dinner," Armstrong recalls. "One street was blocked off with a cement barricade and the other was open to traffic. So, Tim decided to move a barricade and block the open street. Naturally, they all got arrested and were taken to the precinct. Horton thought the whole thing was funny. He sat on the police chief's desk with his arms folded like an Indian. Finally, the chief threw up his arms and said, "ah, go buy a couple cases of beer. I'll pay for it.' You couldn't stay mad at Tim."
I also reminded Armstrong about an unforgettable moment — for me — in the press box at the Gardens with Chicago in town to play the Maple Leafs. It was 1988 and Bob Pulford, George's teammate on all four Stanley Cup winners, was general manager of the Blackhawks. I looked to my left at some point as the two were having a conversation, which ended with a warm hug. I remember thinking, "I used to watch those guys on TV every Saturday and Wednesday when I was a kid. Imagine all the games and great moments they shared." It was Pulford who passed the puck to Armstrong for the empty net clincher in 1967. "Of course we would have hugged," George said this week. "The players from those teams were like brothers. We formed a bond that cannot be broken. There were some changes through the years but many of us were together for all the Stanley Cups. Me, Pulford, Bower, Horton, Shack, Stanley, [Red] Kelly, [Bob] Baun, [Frank] Mahovlich.
"Teams don't stay together like that anymore. Even when they win."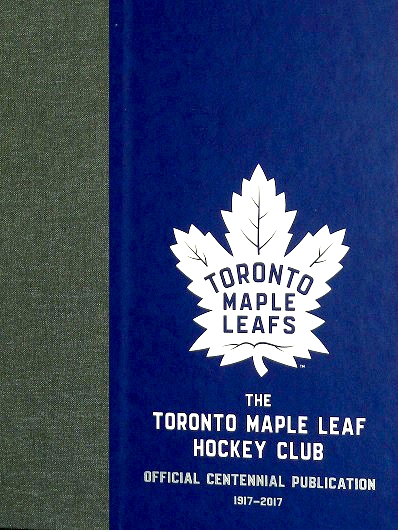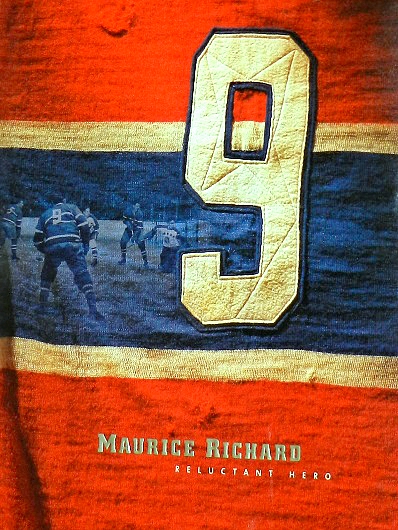 The Leafs and Canadiens haven't squared off in the playoffs since 1979, when Scotty Bowman, Ken Dryden, Guy Lafleur and Co. swept to a four–game quarterfinal win. A year earlier, Montreal had swept the Leafs in the semifinals, after Toronto upset the New York Islanders. It looked as if the clubs might tangle for the Stanley Cup in 1993. The Leafs, with Potvin, Doug Gilmour and Wendel Clark, held a 3–2 series edge over Los Angeles in the Conference final but dropped the last two games to Wayne Gretzky and the Kings.
At the time, it had been 26 years since the 1967 championship, yet the quarter century–plus had not dampened enthusiasm for a Toronto–Montreal Stanley Cup clash. Even the youngest of Leaf fans back then could comprehend the significance; many of the same people today — in their mid–to–late–30's — continue to regret how close the match–up came. It therefore won't likely be a problem for fans of either club to get pumped up for perhaps 14 encounters in the upcoming regular season. Toronto vs. Montreal resonates in the NHL much the same as Canada vs. Russia on the international stage. Other teams and other countries may step forward for a time, but the quintessential match–up is always most anticipated.
EMAIL: HOWARDLBERGER@GMAIL.COM