TORONTO (Jan. 19) — Interesting that Frederik Andersen now makes headlines for having a good game. As he did last night while stopping 27 shots in a 3–1 victory over Winnipeg at Scotiabank Arena. All of which is rather unfair, given that Andersen has enjoyed many fine nights in goal for the Toronto Maple Leafs.
But, look around today. It's inescapable.
On TSN's website, Jamie McLennan proclaimed there is "no goaltending controversy" in Toronto. Over at Sportsnet, Chris Johnston's story is headlined "Maple Leafs' Andersen quells outside chatter with stellar game vs. Jets." Same with columnist Dave Feschuk of the Toronto Star: "Frederik Andersen delivers the good in Leafs' win over the Jets, silencing critics for a day." The lead paragraph of Terry Koshan's story in the Toronto Sun said: "On a day the Maple Leafs lost some goaltending depth, Frederik Andersen reminded the club's fan base who holds the No. 1 spot in the crease" (Koshan referred to Aaron Dell being claimed off waivers by New Jersey). Should we need such a reminder six days into the 2021 schedule? Evidently so.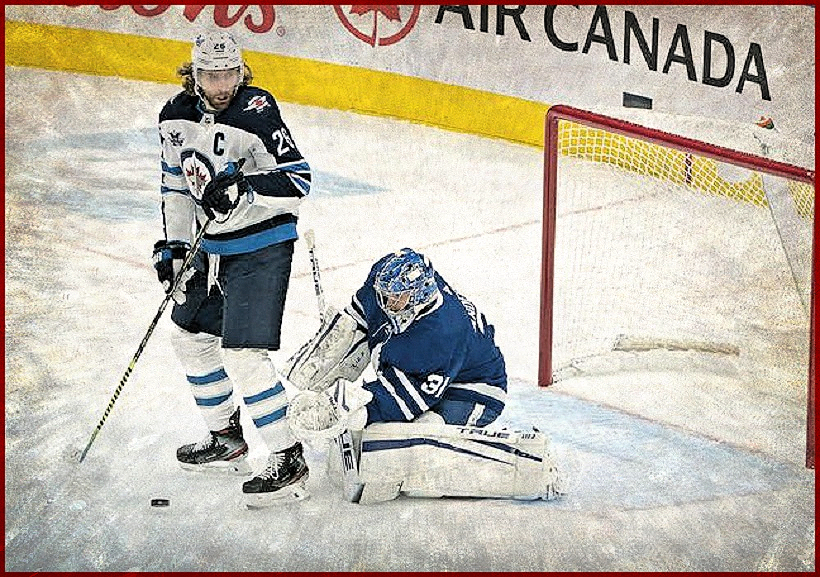 YES, FREDDY WAS READY AGAINST CAPTAIN BLAKE WHEELER AND THE WINNIPEG JETS MONDAY NIGHT AT SCOTIABANK ARENA, STOPPING 27 OF 28 SHOTS. NICK TURCHIARO USA TODAY SPORTS
Johnston, in particular, went to great lengths in defending the Leafs' stopper, but refused — typically — to explain that controversy surrounding Andersen stems from his terrible playoff record with the Blue and White, not his generally good numbers in the regular season. It's a mystery as to why mentioning the obvious about Andersen is so utterly taboo among those that cover the team. "There are a couple obvious reasons why Andersen's play is under such scrutiny," wrote Johnston. "He's in a contract year and coming off the worst statistical season of his career, for starters. Plus, the Leafs explored the goalie market for a replacement before bringing him back this fall." Again, nothing about the killer, soft goals that have destroyed any hope of the Leafs advancing beyond one round of the Stanley Cup tournament. And, if the Leafs "explored" the goaltending market in the off season, they did so tepidly. Half the bloody league was available. More accurately, the club took a pass on the largest flock of netminders in free agent history.
Feschuk, not surprisingly, got more to the point: "Andersen's performance was significant for another reason: It hinted at the tantalizing possibility that, in a season that doesn't allow for slow starts, the red–headed Dane might have it within his powers to shake off his well–earned reputation as a slow starter. In any given season as a Leaf, after all, Andersen's first month has generally been one of his worst… for a traditional slow starter, it was a prompt reply to early–season expressions of doubt. Couldn't have come at a better time. Now the trick for Andersen will be to make the rest of January, and February, and beyond, feel like another excellent November." True, indeed. The Leafs will need enough points to finish among the top four teams in the North Division. Andersen cannot wobble from the gate in this abbreviated schedule.
Also inescapable is this: Andersen's sub–par performances, whenever they occur, are magnified because of his playoff struggles. Without looking it up, no one remembers how he fared during a game in the regular season last year. But, the two softies he allowed in Game 5 against Columbus, thereby costing the Leafs another decisive post–season match, cannot be forgotten. That's the reason Andersen now makes headlines after performing solidly — no matter when, or against which team. He has earned such direct scrutiny.
It will intensity, one hundred–fold, if he guides the Leafs into Stanley Cup toil yet again.
***BREAKING*** For the first time early in the 2021 season — but unavoidably — a game in the NHL has been postponed due to COVID–19. Tonight's Carolina at Nashville encounter will be played at a later time given coronavirus concerns in the Hurricanes' dressing room. Sadly, we can expect more of this.
MORE VINTAGE HOCKEY PHOTOS

SEATING CHART THAT HUNG IN THE SPECIAL TICKET OFFICE OF MAPLE LEAF GARDENS.

CLOCK–TIMER ON THE NORTHWEST WALL OF THE MONTREAL FORUM IN 1951.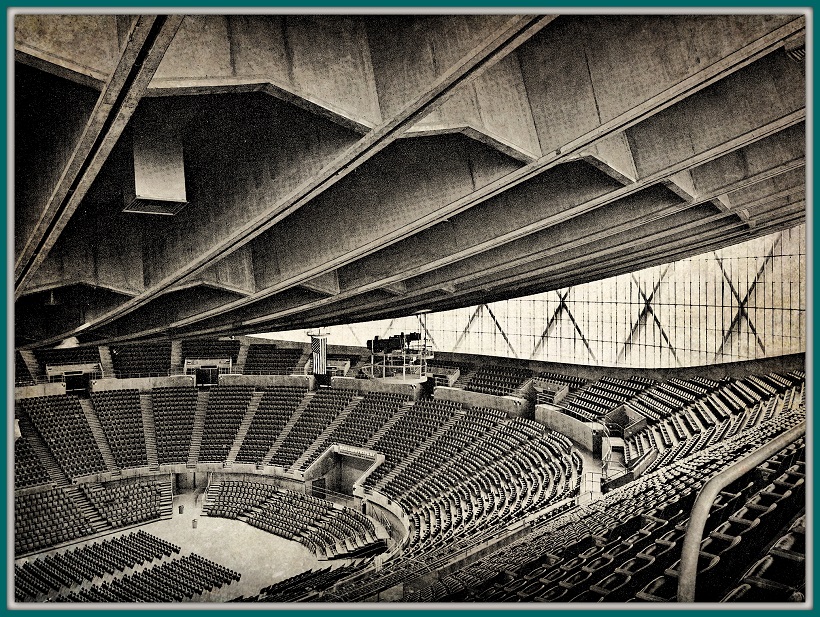 INTERIOR VIEW OF THE OAKLAND COLISEUM–ARENA, HOME OF THE CALIFORNIA SEALS.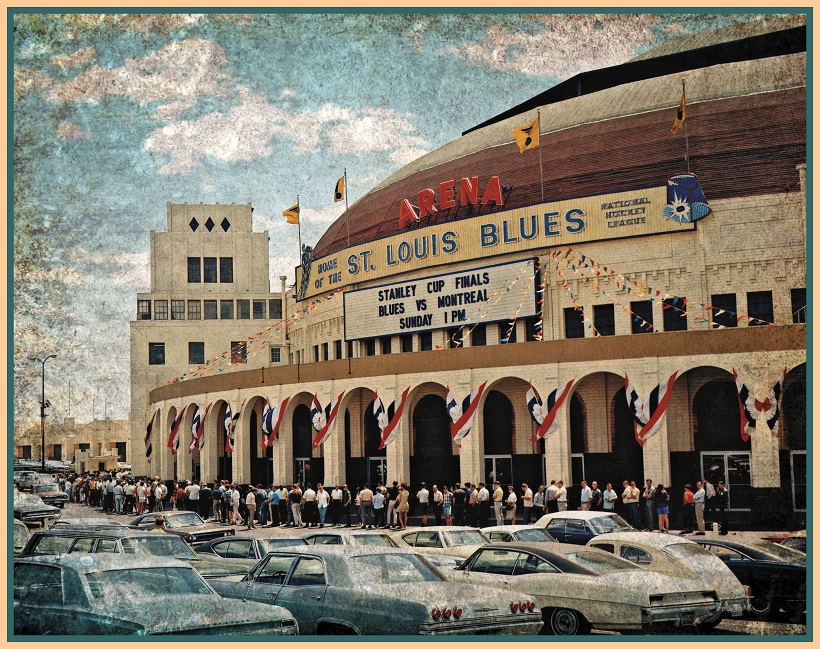 FANS LINE UP OUTSIDE ST. LOUIS ARENA ON MAY 5, 1968 FOR GAME 1 OF THE STANLEY CUP FINAL.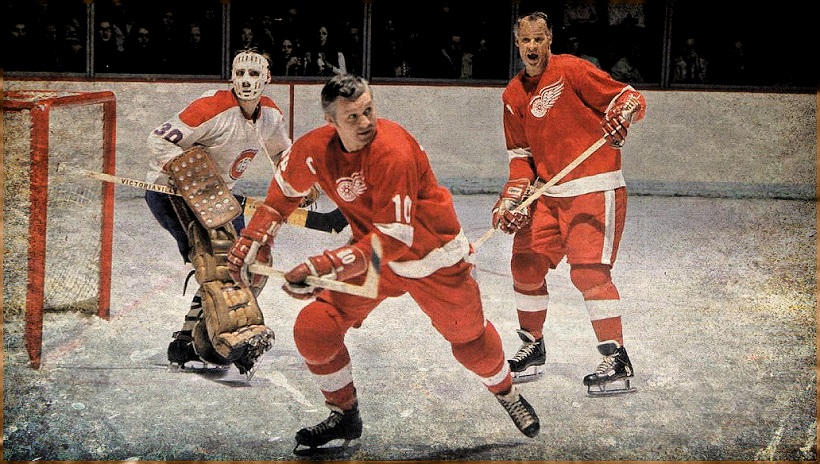 OCT 13, 1970: VETERANS ALEX DELVECCHIO (10) AND GORDIE HOWE, IN THEIR 21st AND 25th NHL SEASONS, EACH SCORED FOR DETROIT ON ROGIE VACHON IN A 4–3 LOSS AT THE MONTREAL FORUM.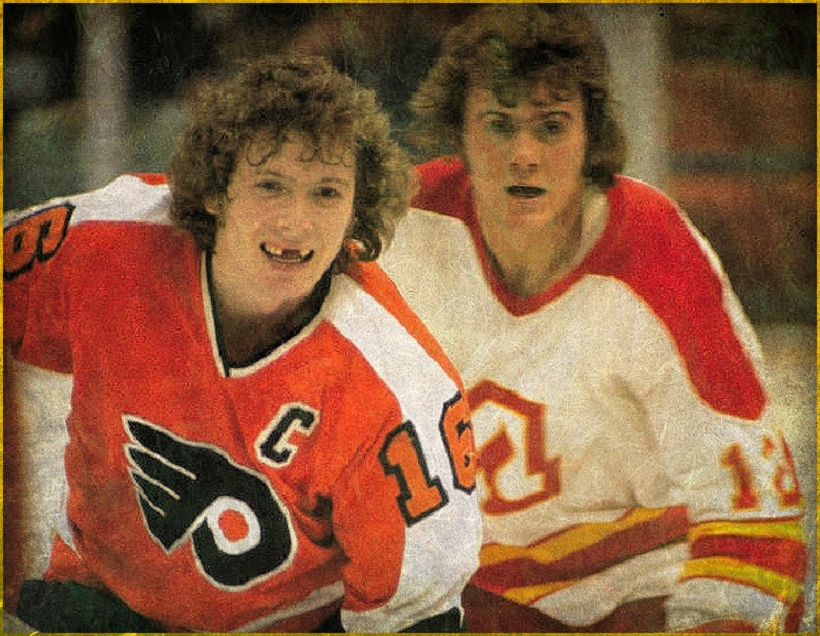 APR 12, 1974: "ALL I WANT FOR CHRISTMAS…" THE FIRST STANLEY CUP PLAYOFF GAME AT THE OMNI IN ATLANTA. FLAMES FORWARD TOM LYSIAK TRAILS GAP–TOOTHED PHILADELPHIA CAPTAIN BOBBY CLARKE. THE FLYERS SWEPT THE FLAMES IN THE QUARTERFINAL SERIES; LATER DEFEATING BOBBY ORR AND THE BOSTON BRUINS TO BECOME THE FIRST EXPANSION TEAM TO WIN THE NHL CHAMPIONSHIP. 

MAR. 24, 1971: FORWARD JOEY JOHNSTON OF THE CALIFORNIA GOLDEN SEALS IS ILLEGALLY THWARTED BY TORONTO DEFENSEMAN JIM DOREY. THE LEAFS BLANKED THE SEALS, 6–0, IN OAKLAND.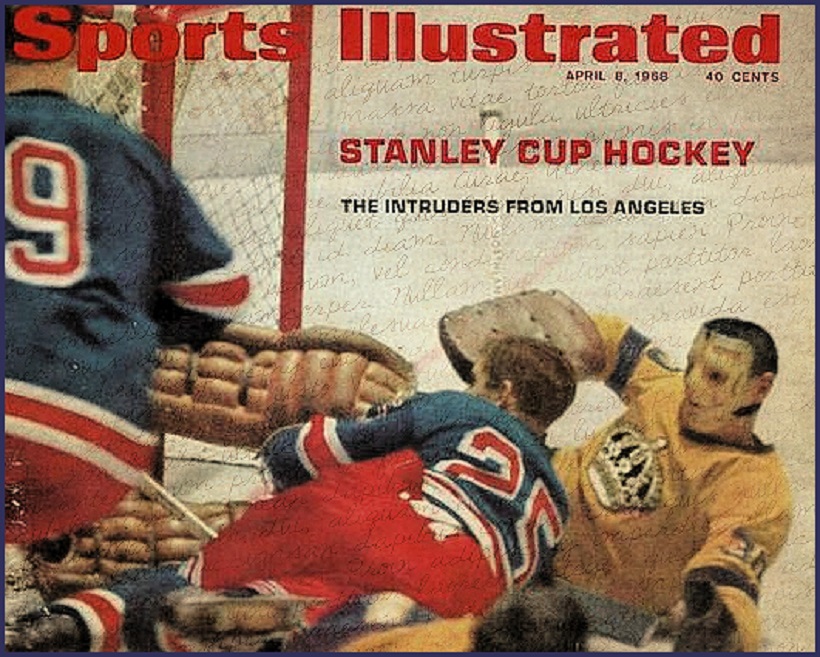 LOS ANGELES GOALIE TERRY SAWCHUK ON THE COVER OF SPORTS ILLUSTRATED — APR. 8, 1968.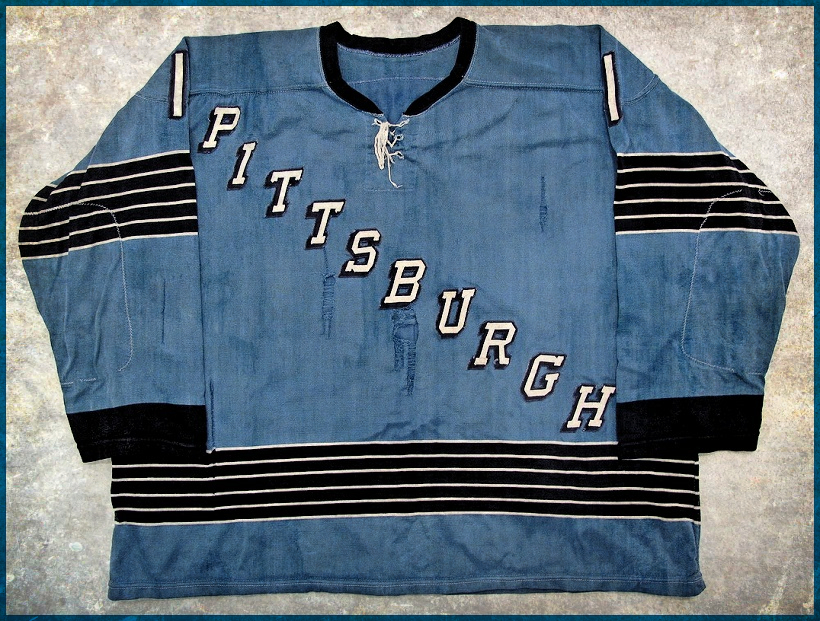 GAME–WORN HOME JERSEY OF THE PITTSBURGH PENGUINS IN THEIR EXPANSION SEASON, 1967–68.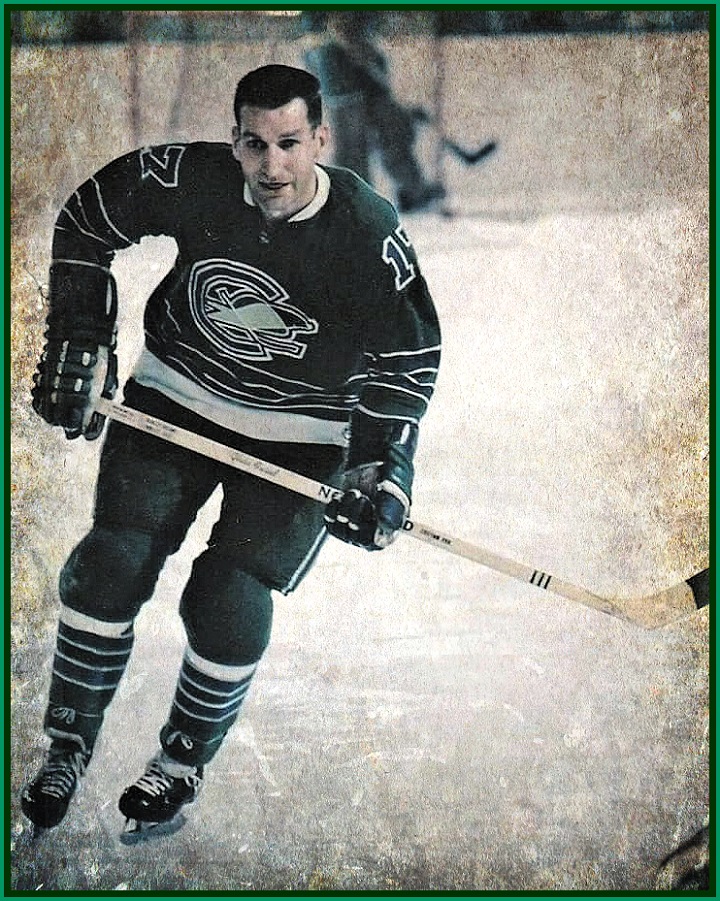 FORWARD LARRY POPEIN APPEARED IN 47 GAMES FOR THE EXPANSION CALIFORNIA SEALS IN 1967–68, SCORING FIVE GOALS. HE LATER COACHED THE NEW YORK RANGERS.
EMAIL: HOWARDLBERGER@GMAIL.COM