TORONTO (Feb. 18) — How does it happen? What converts a fundamentally normal human being into a seething blob of despair when the Toronto Maple Leafs spit up a 5–2, third–period lead against the Ottawa Senators? How does such an adroit hockey observer as James Mirtle of The Athletic — on the cusp of that single game and with Toronto still comfortably atop the North Division at 11–3–2 — write a story entitled LEAFS MAY NEED TO TRADE TO SHAKE COMPLACENCY? And, why does the world seem like a perfect place to so many, once again, after the home team "avenges" the ghastly result with a follow–up, 2–1 victory?
These mysteries are best left to professional minds… such as avid Maple Leafs fan; Emergency Room physician; author and radio host, Brian Goldman. "Before answering your question, I will confess that I lost my mind when the Leafs blew that game the other night," Dr. Goldman said on the phone today. "In fact, I slept poorly afterward. I was in the same dark place as the night the Leafs frittered away that third–period lead and lost the playoff series to the Bruins (in 2013). Why did I react that way? And, why is it so common among avid fans of sports teams? For those of my vintage (age 65) that watch the Leafs, there's been a long–enough period of dissatisfaction that hockey here in Toronto has become an extension of self–esteem. I started following the club in 1969 and 1970, which was a bad time. I remember being at the [playoff] game after which Punch Imlach was fired (vs. Boston, Apr. 6, 1969). I had been completely oblivious to four Stanley Cup championships prior to that. So, my first experiences as a fan of the Leafs were quite negative. Ardent fandom is always deep–rooted… and almost always the result of major disappointment through the years."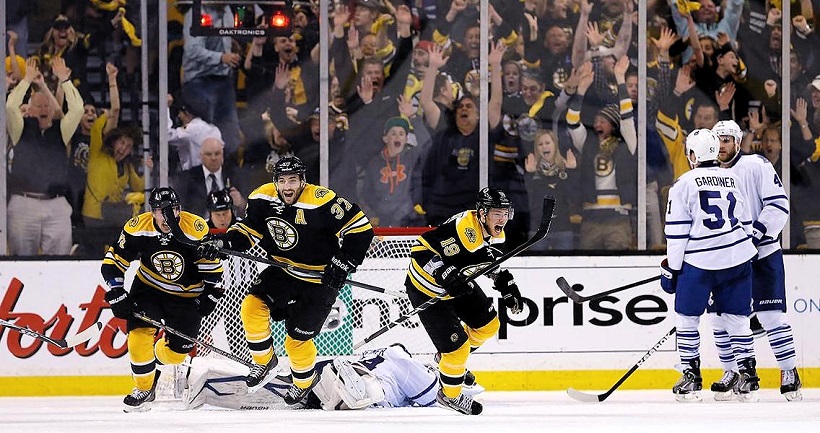 THE ULTIMATE IN LEAFS ANGUISH: BLOWING GAME 7 AT BOSTON ON MAY 13, 2013. GETTY IMAGES/NHL
This phenomenon, of course, works two ways. "I was a medical student at Toronto General Hospital in 1978 and yelled so loud when Lanny McDonald scored that overtime goal to eliminate the New York Islanders that someone from the next room ran in and 'shush-d' me," Goldman recalled. "Such an intense reaction is part of the primitive brain. There's no such thing as a 'bandwagon' fan. You're either all in… or completely detached. The Schadenfreude effect is also very much a part of fandom: feeling pleasure over someone else's pain. This is most–prominent in a fervent rivalry, such as the Yankees and Red Sox; the Leafs and the Bruins, today. I remember when Chicago scored two late goals to win the 2013 Stanley Cup over Boston. It was a month after the Leafs had blown that Game 7. And, it was like 'yeah, the Gods have finally spoken.' I was overjoyed at the anguish Bruin fans were feeling right then. That type of vengeance is the most socially acceptable way of wishing misfortune on your enemy. It comes from a shared sense of joy and misery."
Losing one's mind over a sports team crosses all socio–economic boundaries.
"It spares no one," said Goldman. "You can be a 15–year–old kid beginning high school or the president of a multi–national conglomerate. You'll react the same way. In fact, those at the top of their profession often need an intense inner–craving to get there. That hunger is another manifestation of following a sports team. You ache so fiercely for your team to win that failing becomes practically unbearable. You grow to 'hate' people on the other side, even without knowing them. It's the type of emotion that overcomes a Leafs fan when Brad Marchand of the Bruins draws a penalty, then scores a goal and gets that smirk on his face. Toronto hockey fans despised Daniel Alfredsson (of the Ottawa Senators) 'til the end of his career after he fouled Darcy Tucker and scored to win [Game 5 of the 2002] playoff series. There's a deep–seated, psychological desire to 'get even' with people. As mentioned, it is socially acceptable only within the realm of sport."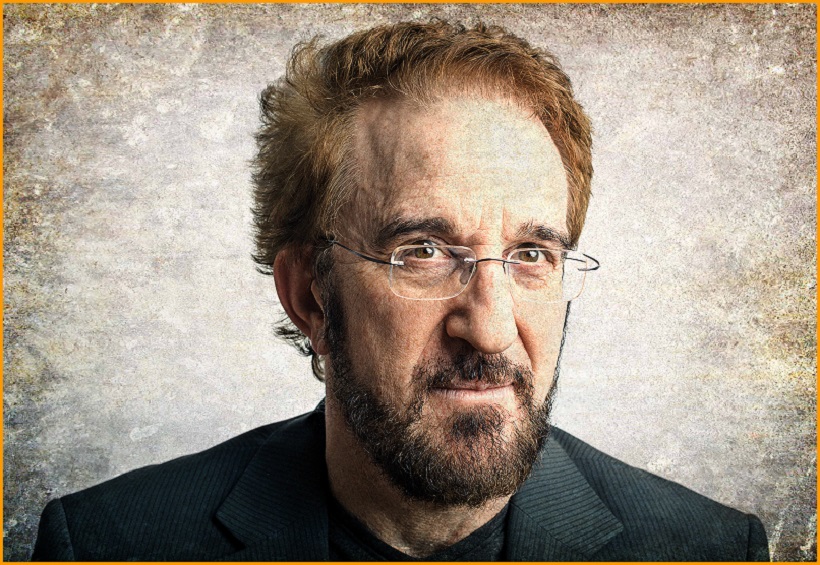 FOR DECADES, DR. BRIAN GOLDMAN HAS LIVED — AND MOSTLY DIED — WITH THE MAPLE LEAFS.
Can a person lose his or her extraordinary fandom? Though it may be rare, the answer, from first–hand experience, is yes. I also went bananas the night Lanny McDonald scored his overtime goal against the Islanders… as a 19 year old and in my last year of high school. Just more than 15 years later, when Nikolai Borschevsky knocked off the Detroit Red Wings in identical fashion — Game 7, on the road — I found myself bereft of emotion. By then (May 1, 1993 at Joe Louis Arena), I was covering the Leafs as a reporter for Canada's first all–sports radio station; understanding, rather quickly, that I could not provide listeners with objective commentary by waving the blue and white flag. Though my passion for the Leafs has never waned, I lost my emotional connection to the team. Without any effort whatsoever. The only process involved was conversion from fan to reporter. Today, as it pertains to readership of this blog, it's actually preferable that the team loses… for all of the reasons aforementioned. When Leafs Nation is in a tizzy — and it doesn't take much, as we saw this week — self–absorption goes into the stratosphere. I don't root against the Leafs, but neither am I troubled when they lose. Which is the polar–opposite of my attitude while growing up.
"I think I can say, rather safely, that most Leaf fans expect the worst," offered Goldman. "I know I felt dread while that lead against Ottawa was slipping away on Monday. I told my daughter 'it's just a matter of time 'til the Senators score the tying goal.' She responded by saying that maybe they wouldn't. Somehow, I knew better. Anticipating doom is apparently a way of protecting yourself from grave disappointment. But, it doesn't work. Any Leafs fan will tell you that. After decades of profound, gut–wrenching experience."
EMAIL: HOWARDLBERGER@GMAIL.COM