TORONTO (Mar. 3) — Amid the gloom and despair in the Canadian sports media industry, there's been a triumphant story: the return of Mike Wilner. Increasingly a staple, from 2014 to 2020, on radio broadcasts of the Toronto Blue Jays, Wilner was abruptly fired by Rogers Communications — the announcement, last Nov. 27, unaccompanied by a reason. Just as surprisingly, and out of left field (pun intended), came the news, Feb. 11, that Wilner had joined the Toronto Star as a baseball columnist. This was the first prominent hire in ages by the sports department of a local newspaper. As with all media, the print industry had been contracting.
Mike is best–remembered for his era hosting the Jays Talk program after each baseball game on radio. During that time, he was an interesting study: clearly knowledgeable about the sport, yet frantically — at times, comically — an adjunct of the home team. The Blue Jays would be all–but out of Wild Card contention in early September and Wilner would rail against callers that dared to question the club's playoff efficacy. It was (and is) hardly uncommon for a broadcaster to advocate for the home team; doubly so when being paid by the same company (as with Rogers). But, Wilner frequently lost all perspective while debating with phone–in listeners on Jays Talk. Beginning in 2018, upon the retirement of veteran Blue Jays voice Jerry Howarth, Mike proved surprisingly adept as a play caller, teaming with former Buffalo Bisons' (triple–A) voice Ben Wagner on the Sportsnet–590 network. Only when Rogers absurdly became the sole owner of a Major League team (last week) to slay its dedicated radio arm did the firing of Wilner come into reasonable focus.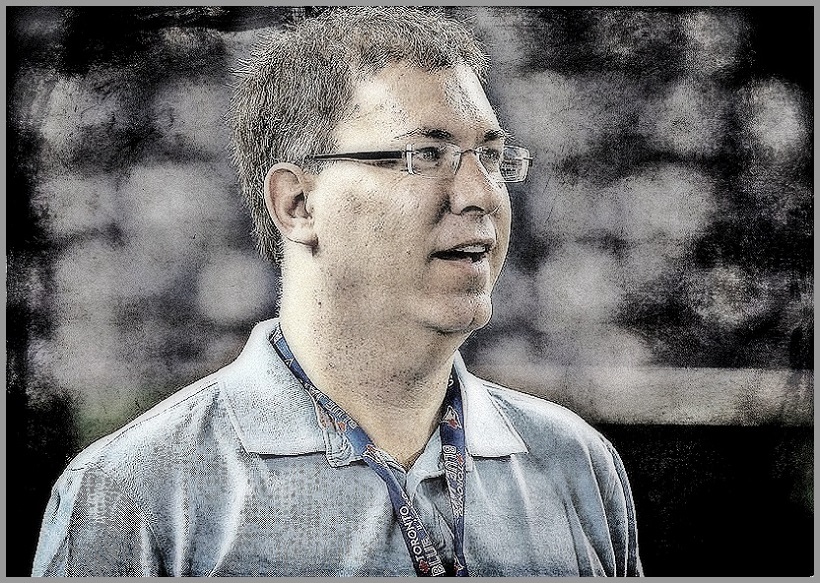 I worked with Mike in radio for more than 10 years and wanted to talk with him about this refreshing angle in the otherwise bleak sports–media landscape. Oddly, and inexplicably, he was difficult. So, I turned, instead, to a neutral voice: Dave Perkins, the baseball writer and columnist at the Star from 1986 to 2013.
Perkins covered the Blue Jays in the lead–up to — and during — their World Series triumphs of 1992 and 1993 (I had the privilege of doing so for The FAN–590). He first rotated with Allan Ryan and Garth Woolsey on the beat, writing game stories, then graduated to become the newspaper's baseball columnist. For more than a decade, Dave was regarded among the most–astute, glib and respected sports scribes in the industry. He took a buyout from the Star in 2013; suffered a serious heart attack a year later at the Rogers building prior to an appearance (with Bob McCown) on Prime Time Sports, and is, today, comfortably retired.
Perkins was surprised that his ex–employer made a big sports acquisition. "I don't know who [Wilner] has pictures of, but good for him," Dave said. "He'll be an asset for the Star as long as he moves away from his radio posture, where he was too much in the Blue Jays' camp and wanted to be liked by everyone affiliated with the team. Maybe times have changed. But, to me, a newspaper columnist has to bring independence to his or her position. You need a bit of that Rosie DiManno 'I don't give a fu** what you think' attitude. That's what has made Rosie such a good columnist, in news and sports, for so many years. She tells you what's on her mind. But, I don't know what the Star is thinking anymore; I've been out for so long. Maybe it wants to be all things to all people. I still think Wilner will do best by bringing an nonpartisan edge to his work."
Wilner's early columns show promise. He wrote that the "stain" of the pitch–stealing violation that disgraced the 2017 World Series–champion Houston Astros will remain with outfielder George Springer, even as a member of the Blue Jays. He also criticized Rogers for eliminating the Blue Jays radio broadcast, calling it "short–sighted." As for the circumstance surrounding his acquisition by the Star, Mike was evasive. "I just don't know how much I should be sharing about the whole hiring process," he emailed when I requested an interview for this blog. Which implied some form of conflict between Rogers and Mike's current employer, Torstar. We'll assume Wilner was an unrestricted free agent after being inelegantly dumped by Rogers, but I obviously don't know the terms of his severance package. I do wish my former radio colleague all the best.
*     *     *     *     *     *     *     *     *     *
That Dave Perkins still has the Rosie DiManno "don't give a fu**!" disposition makes him an interesting subject. About Rogers doing away with a dedicated radio broadcast for Blue Jays games and simulcasting the Sportsnet TV feed, Perky said "it's absolutely ridiculous; just insane. I just hope it doesn't serve to invalidate the legendary work done by Tom Cheek and Jerry Howarth all those years, particularly during the early–90's, when the team won its championships. I feel terrible for Jerry and though I miss Tom, I'm glad he's not around to see what's happening (Cheek died of brain cancer in October 2005). I mean, think about it. Buck Martinez will be looking at a replay in the TV booth and say 'this will show if his foot was off the bag.' Meanwhile, some old lady in Tillsonburg (Ontario), listening on the radio, will wonder 'what the hell is he talking about?' It's just a chintzy, needless decision by Rogers. Yet, typical of what's happening in sports."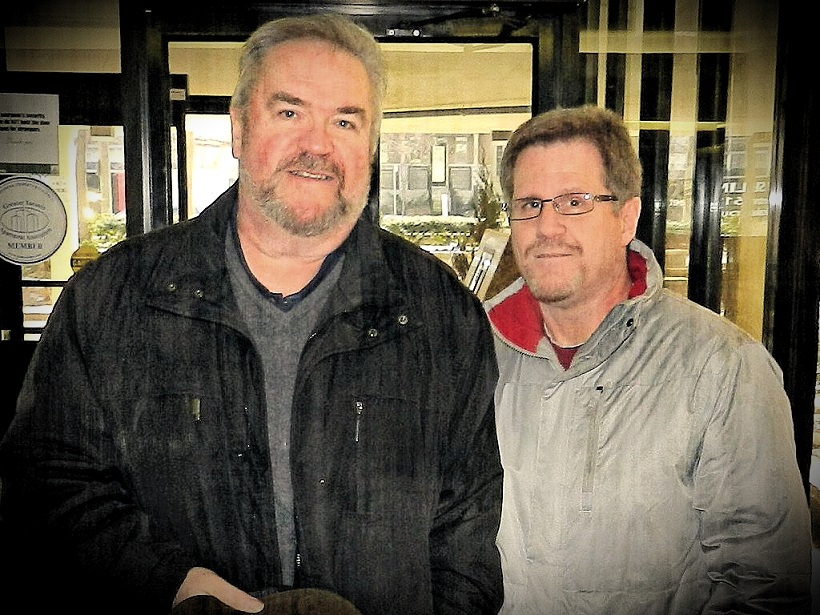 HEADING FOR LUNCH, A FEW YEARS AGO, WITH MY OL' MEDIA PAL, DAVE PERKINS.
Perkins is no–less appalled than me with the conflict of interest in the local electronic media.
"It's an absolute fu**ing disgrace that all coverage of Toronto sports on TV and radio is offered by — and filtered through — owners of the teams," he said, referring to Bell Canada (TSN) and Rogers (Sportsnet) sharing a 75% stake in the Maple Leafs and Raptors; Rogers owning 100% of the Blue Jays. "How can we get even a semblance of independent commentary in that circumstance? I remember a few years ago, when the Blue Jays were terrible, watching (TV analyst) Pat Tabler suggest that four Toronto pitchers should be on the American League All–Star team. Or, nearly half the nine–man staff. And, he was dead serious. That's almost at the QAnon level, for crying out loud. And, it's just one example. We've gone back to the days when newspapers were paying travel expenses for reporters. The old Baron, George Gross, made a career out of cozying up to people like Punch Imlach, Harold Ballard and Stafford Smythe. Watch a Raptors telecast today any try to decipher between objective commentary and outright cheering for the team. It just isn't possible."
Perkins would also "cozy up" to athletes during his years covering baseball.
I remember flying on Air Canada from Toronto to San Francisco in August 1987 to follow the Blue Jays on a swing through Oakland, Anaheim and Seattle for a magazine article. The team was still traveling on commercial aircraft (today, it charters everywhere) and Perkins, covering the trip for the Star, spent much of the 5½–hour flight immersed in a card game with George Bell, Jimmy Key and Jim Acker. How could he then turn around and write critically, when called for, about the same players? "It was a different time," Dave answered. "You showed up at the ball park every day, working for a [media entity] entirely independent of the team. If a player didn't like something you wrote, he knew exactly where to find you the next day: behind the cage during batting practice. I had screaming matches with guys like Dave Stieb and David Wells; then would play golf with them on an off day during the next road trip. They knew I wasn't going to show them any favoritism while doing my job… and they respected that. A level of trust and understanding developed.
"How on Earth can you develop that today while shouting questions toward players sitting at a podium?" Perkins continued. "Or, God knows, during a Zoom press conference in the pandemic? Even worse, during COVID, are the poor bastards that have to call games from another city off a TV screen. How they pull that off, I'll never comprehend. Nor would I be shocked if it stays that way after the coronavirus is under control. If the TV and radio audiences can't tell the difference between an announcer being on site or in a studio, why would Bell or Rogers pay for them to start traveling once again? I suppose I'm contradicting myself after calling the Rogers radio decision a disgrace. Which it was. But, so much money is being lost during the pandemic that these companies are gonna look for ways to help pay the athletes their $100 million contracts.
"Saving money on media seems to be method of the times, doesn't it?"
MARCH 3, 1968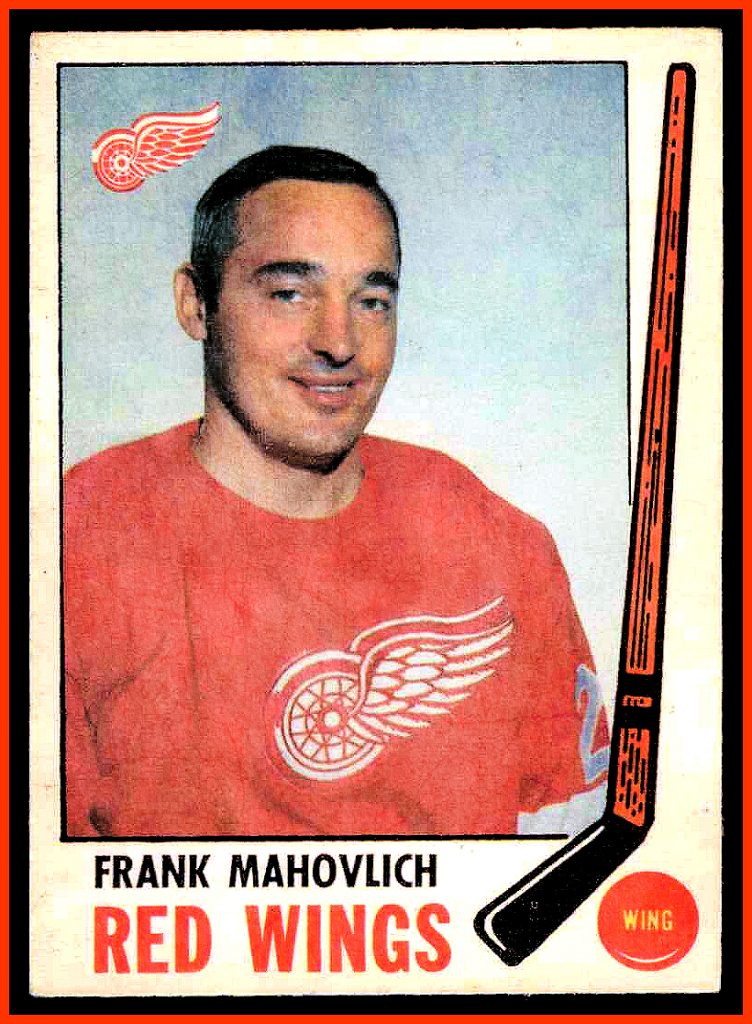 It is still considered the biggest trade in Toronto Maple Leafs history. Fifty–three years ago today: Frank Mahovlich, Peter Stemkowski, Garry Unger and the NHL playing rights to defenseman Carl Brewer from Toronto to Detroit for forwards Norm Ullman, Paul Henderson and Floyd Smith. In the end, it worked out for neither team. The Leafs haven't been to the Stanley Cup final since 1967 and Detroit suffered through a dreadful stretch in the 1970's; not winning its first Stanley Cup in 42 years until 1997. The Red Wings dealt Mahovlich to Montreal; Stemkowski to New York and Unger to St. Louis not long after the mega–trade of March 1968. Floyd Smith was chosen by Buffalo in the 1970 expansion draft and became the Sabres' first captain. Henderson, Canada's hockey hero of 1972, left the Leafs in a dispute with Harold Ballard after the 1973–74 season and signed with the Toronto Toros of the World Hockey Association (the same year Mahovlich defected from Montreal to join the Toros). Ullman was ruthlessly cast aside (with Dave Keon) by Ballard a year later.
EMAIL: HOWARDLBERGER@GMAIL.COM