TORONTO (Mar. 18) — If, as he implied on Tuesday, Maple Leafs general manager Kyle Dubas is willing to part with a top prospect, would "renting" Taylor Hall from the Buffalo Sabres be a sensible move?
Without hesitation, my answer is yes.
In fact, Dubas may have already inquired about Hall with Buffalo counterpart Kevyn Adams, who will likely not hesitate to unload an expiring contract. Among players in that category on teams that are out of post–season contention, Hall ranks near the top. Neither should it require a complicated transaction for the Leafs to land Hall. Offer the Sabres Nick Robertson and the trade gets done. Yes, there is risk involved in unloading the club's second–round pick from 2019, a 55–goal shooter in Junior with Peterborough, but Toronto's top forwards — John Tavares, Auston Matthews, Mitch Marner and William Nylander — provide sufficient firepower and are entrenched in lengthy deals. Acquiring Hall would accord Dubas the option of moving one of his big contracts this summer in order to sign the No. 1 overall pick from the 2010 National Hockey League draft (and Hart Trophy winner in 2017–18). Otherwise, Hall goes elsewhere after providing the Leafs another gifted component in their quest for a long playoff march in 2021. He would smartly round out the club's top two forward lines, joining Tavares and Nylander behind the trio of Matthews, Marner and Zach Hyman. Hall's presence would also allow coach Sheldon Keefe to pace veterans Joe Thornton and Wayne Simmonds, who should not be positioned among the top six forwards in a Stanley Cup marathon.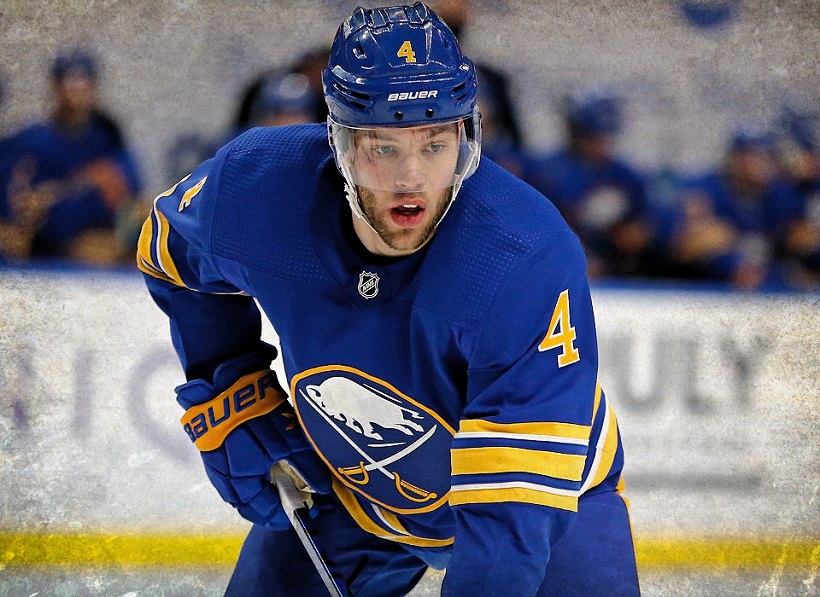 PHOTO BY JEFFREY T. BARNES / THE ASSOCIATED PRESS
Given how Leaf prospects are habitually (sometimes comically) overrated by fans and media, this straightforward, one–for–one deal would probably spark a local referendum. What if Robertson goes on to score 35 or 40 goals for Buffalo long after Hall has left Toronto? But, such a question routinely arises — in any sport with any team — when trading part of the future for something established. The accent, here, should not be "what might Robertson accomplish down the line for the Sabres?" but, rather, "can Hall provide the 2021 Maple Leafs forward balance they otherwise would not possess?" If Dubas answers affirmatively to the latter, and is truly "all in" on this edition of the Blue and White, there'd be no reason to avoid pulling the trigger.
Boston is also said to be interested in acquiring Hall, still 29, so the Leafs may have to act swiftly.
Hall obtained a full no–movement clause when signing his one–year, $8 million contract with Buffalo, but only a bout of delirium would preclude him from waving the privilege. If the Sabres want Robertson badly enough, they could be enticed to eat half of Hall's remaining salary after the Apr. 12 NHL trade deadline. The Leafs would be on the hook for just more than $900,000; Dubas and cap wizard Brandon Pridham would somehow manage to accommodate that sum, particularly to shore up the club's left–wing position. Hall has stumbled this season, registering only two goals and 16 points in 28 games, but he's played for arguably the worst team in Sabres' history. A change of scenery and a playoff challenge would likely do him wonders.
STILL IN PLASTIC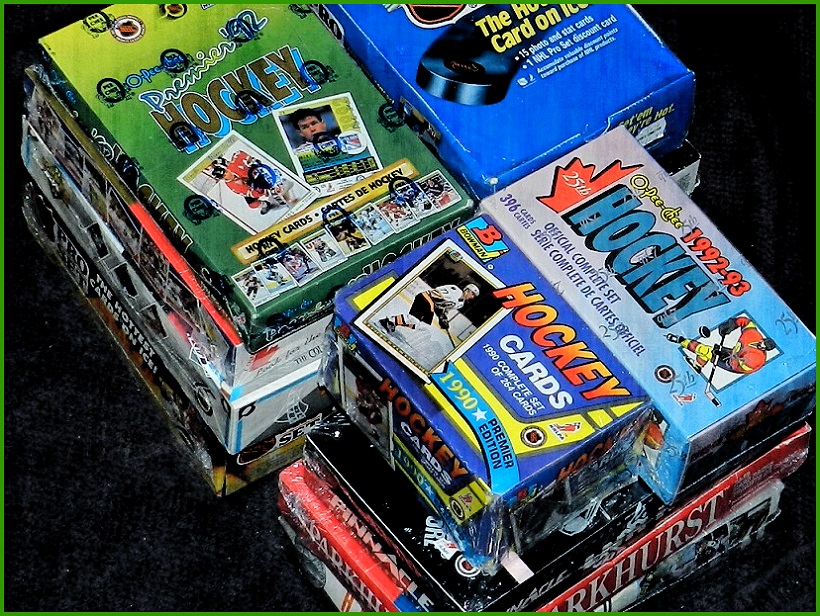 A serious collector of hockey cards will tell you these boxes, even though in their original plastic wrap, aren't worth a ton of money given the volume of such items in the early–1990's. As I reorganized an old Army trunk of memorabilia this week, however, I realized the boxes date more than 30 years. If, in 1990, you had an undisturbed box of Topps hockey cards from 1960, you could have sold it for a small fortune. Not so the early–90's cards today… unless I'm mistaken (and, please let me know). I will keep them safely stored, in case the value increases in years to come. The boxes are colorful and rather neat to look at. So… here they are: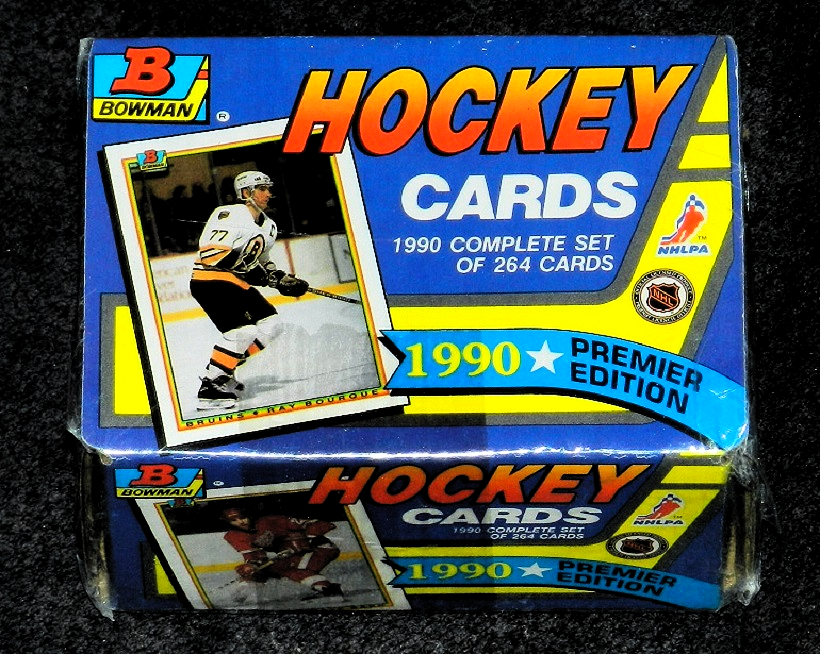 The Bowman Gum Co. (1927–56) produced baseball cards that were popular in the 1940's. The company was acquired by Topps in 1956. The first two sets of Bowman hockey cards appeared in 1990–91 (above) and 1991–92 (below). According to one website, the rookie card of Sergei Makarov (1990–91, Calgary Flames), in mint condition, is worth $120.55 USD. A Mario Lemieux mint item from 1991–92 is listed at $37.37 CAD.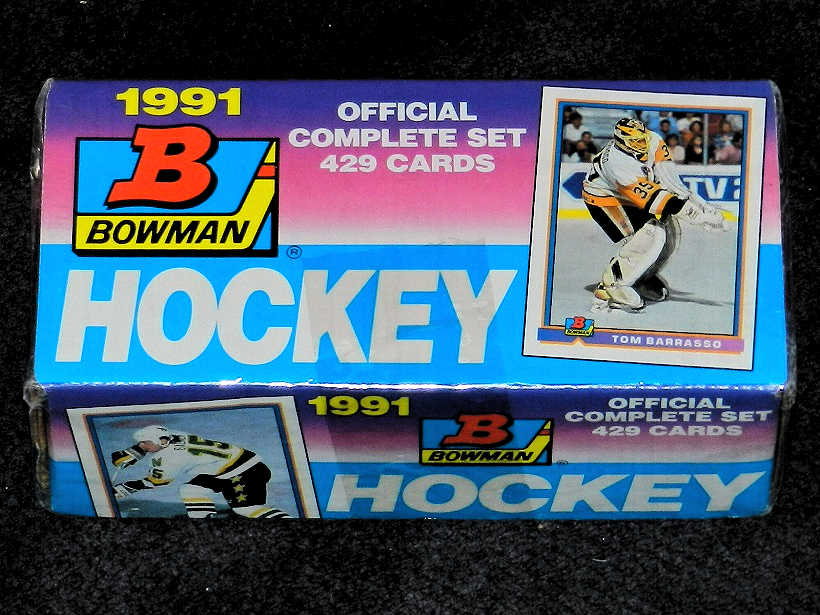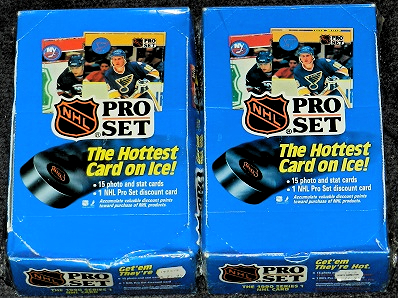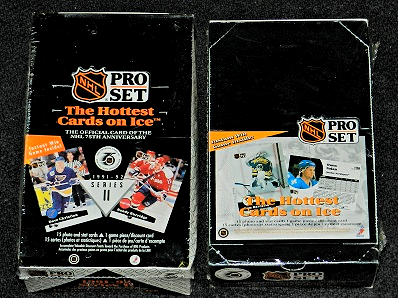 Pro Set was a Dallas–based company, founded by Ludwell Denny in 1988. In February of this year, Leaf Trading Cards assumed control of the brand. Above, are the first three editions of Pro Set hockey cards — two boxes (blue) from 1990–91 (left); boxes from 1991–92 and 1992–93 (right).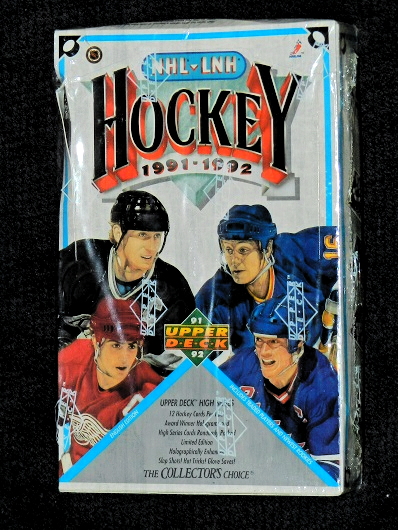 Score hockey cards first appeared in 1990–91. I have two boxes (top–left) of the "Rookie and Traded" set from 1991–92. The Upper Deck Company first issued hockey cards in 1990–91. I have the 1991–92 set, in its wrapping (top–right), with Wayne Gretzky, Brett Hull, Steve Yzerman and Mark Messier on the box cover.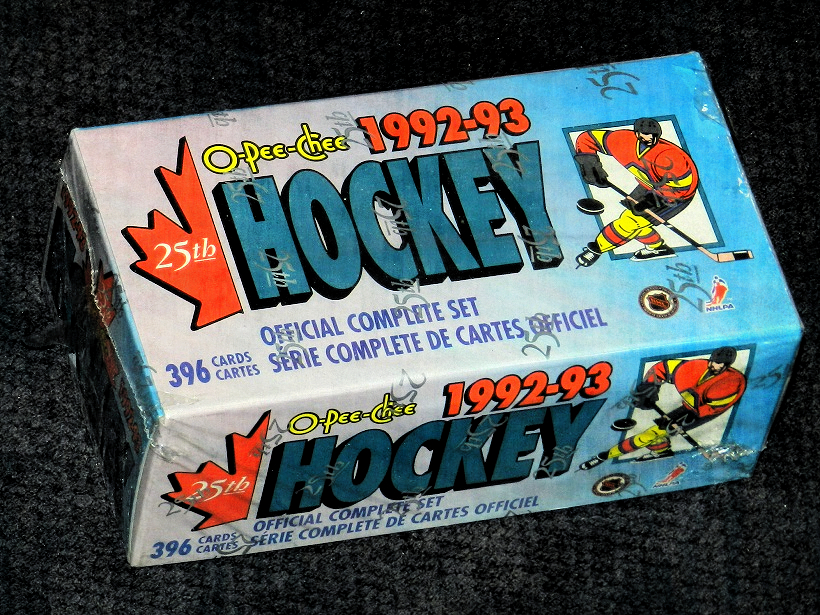 The O–Pee–Chee Company of London, Ont. was founded in 1911, issuing trading cards until 1996. Hockey cards were first issued in 1968–69, the year after the NHL doubled to 12 teams. The final O–Pee–Chee hockey edition was in 1994–95. I have full O–Pee–Chee sets from 1973–74 onward, packed away in three–ring binders. The 1992–93 set, a 25th anniversary edition of 396 cards (above), is still in its original wrap (the season Doug Gilmour had a Leafs record 127 points). It was the third–to–last set produced by the company.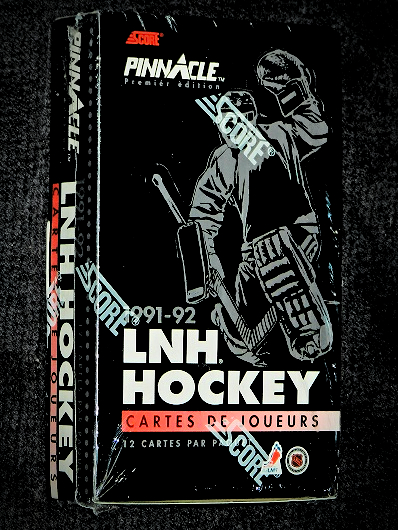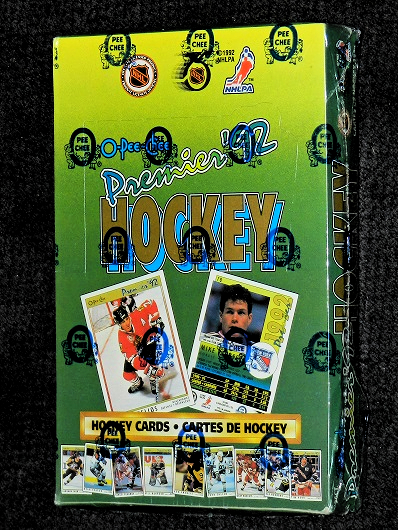 The 1991–92 sets of Score Pinnacle (top–left) and O–Pee–Chee Premier (right).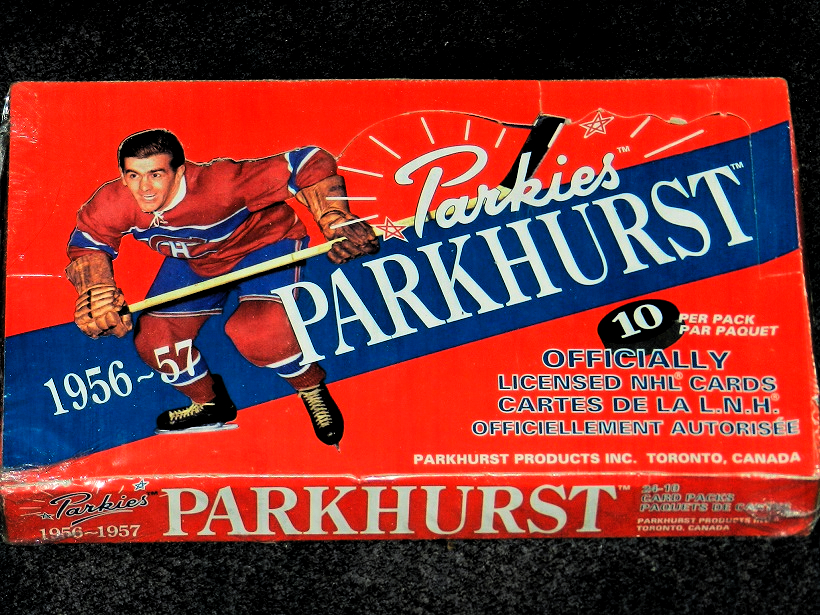 The 1994 box of Parkhurst Parkies (re–print from 1956–57) sold recently for $90.00 CAD on icollector.com.
OUT OF PLASTIC
BUT CARD PACKS NEVER OPENED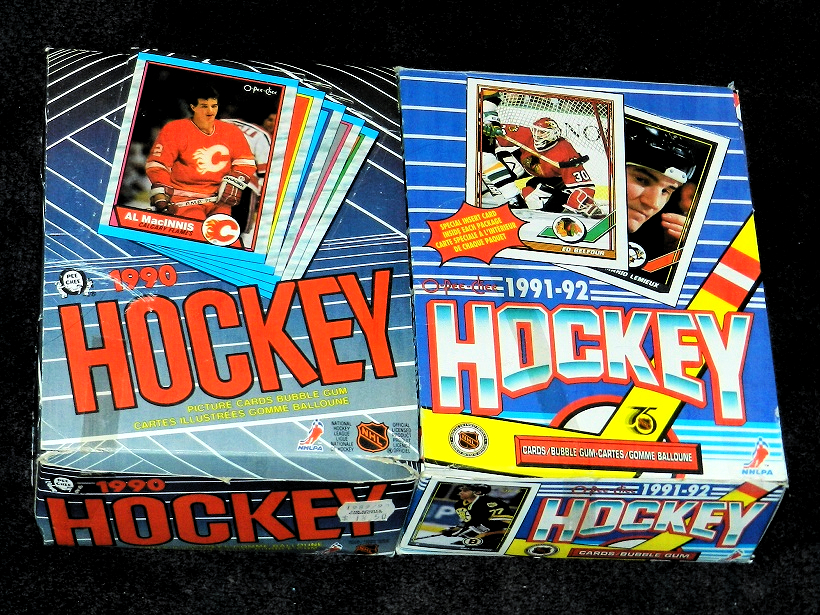 I still have 1989–90 and 1991–92 boxes of O–Pee–Chee hockey cards (above) with corresponding unopened packs (below). I'll assume the bubble gum has gone a bit stale in the past three decades.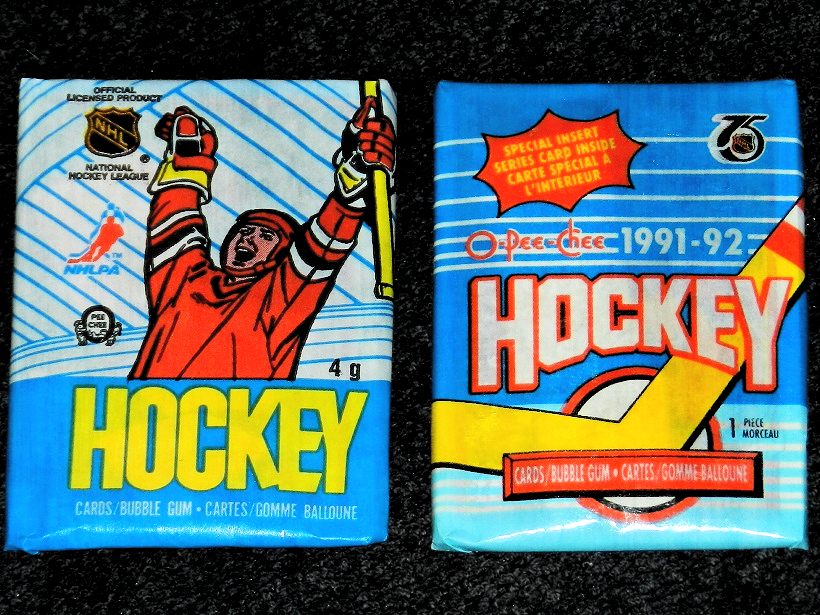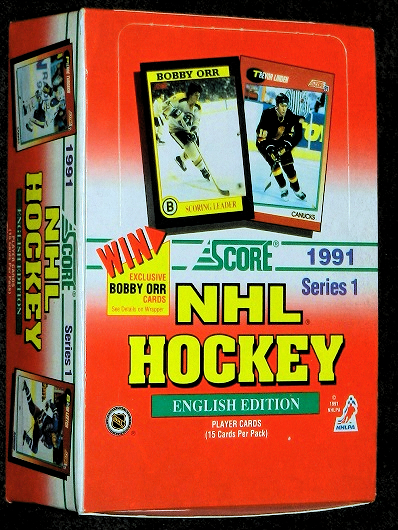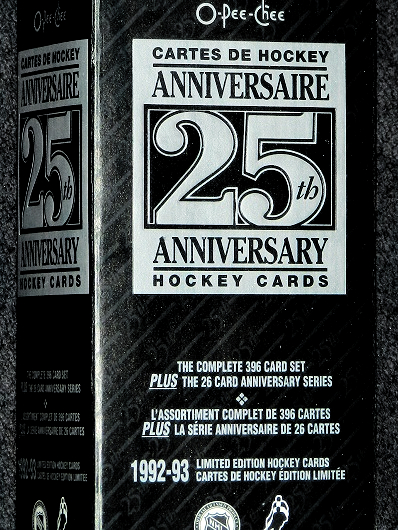 A box of Score 1991–92 Series 1 unopened hockey packs (top–left) and the O–Pee–Chee 25th anniversary Factory set from 1992–93 (top–right), in a black–and–silver box.
EMAIL: HOWARDLBERGER@GMAIL.COM