TORONTO (May 30) — Perhaps never in the modern history of the Maple Leafs is so much thought to be riding on the outcome of one game: the decisive match, Monday night, in the Toronto–Montreal opening playoff round.
I say "thought to" because it's difficult to comprehend a truly significant fallout if the Leafs cough up their 3–1 series lead and bow out for a fifth consecutive year before the second round. Sure, the white noise that is so prevalent heading into Game 7 conveys some form of detonation — if kooky fans have their way, Brendan Shanahan, Kyle Dubas and Sheldon Keefe will all be fired and the roster core "blown up" — but rationale suggests otherwise.
Before continuing, allow me to interject with the obvious flip side: the Leafs finally getting a big game from Auston Matthews, thereby eliminating the Habs and maybe proving, against Winnipeg, that the first–round obstacle is the toughest. For many teams, winning a playoff series is a hurdle. For the Maple Leafs, it's Mount Everest. Given that people have reached the summit in Katmandu — and have also died trying — anything is possible on Monday.
If, however, the Maple Leafs lose; blow the two–game series lead against a weak opponent and drop a deciding encounter for the fifth time since 2017, what can we legitimately expect before next season? Shanahan, the club's president for the past eight years, isn't likely going anywhere… unless there's a limit to the torture he can withstand while running the hockey club. Still, that would mean quitting on the final four years of the six–year extension he signed in 2019. Which is highly improbable. Would Shanahan, after another playoff calamity, jettison the manager he hand–picked only three summers ago? Choosing the inexperienced Kyle Dubas — fresh off a Calder Cup triumph with the Toronto Marlies — over Hall–of–Fame incumbent Lou Lamoriello. And, after evidently concurring, in lock–step, with a plan to build the Maple Leafs around the $40 million nucleus of Matthews, John Tavares, Mitch Marner and William Nylander. Firing Dubas would amount to a rather grand admission of failure on Shanahan's part. And, to whom could he then turn as a replacement with genuine confidence from the Board of Maple Leaf Sports and Entertainment? No, from my perspective, it would be too soon to give up on Dubas. If the still–young GM is replaced, it's likely he'll be accompanied by the man that selected him for the role in 2018.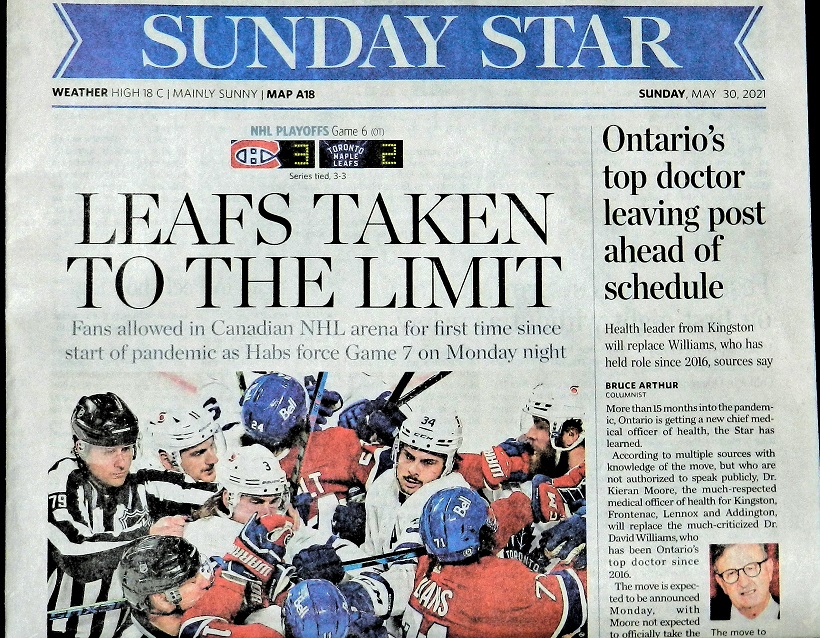 Since stepping in for Mike Babcock just more than 1½ years ago, Sheldon Keefe has amassed a record of 62–29–12 in 103 regular season games. Is it reasonable to think the Maple Leafs would throw in the towel on a young head coach with a .660 win–percentage? Even if he loses in the post–season for a second consecutive year? Keefe was in charge when Matthews scored 41 goals in 52 games to win the Rocket Richard Trophy. Did the coach suddenly go stupid once the playoffs begun, thereby coercing Matthews into a dry spell?
If Shanahan and Dubas are back, Keefe will almost–certainly return with them.
Which brings us to the forty–million–dollar men. The Leafs cannot do anything with Tavares, after agreeing to a no–movement clause with an $11 million cap–hit that stretches another four seasons. Though Marner possesses as much innate skill as all but three or four players in the National Hockey League, it would be nearly impossible for the Maple Leafs to trade the remaining four years of his contract, which calls for a cap–hit of $10,903,000. Not after contributing only five goals and 25 points (to date) over half–a–decade of playoff underachievement (by comparison, Doug Gilmour had 35 points for Toronto in one spring — 1993). There's no way the Leafs will give up on Matthews, even if he spins his wheels one more time against Montreal. He's the face of the hockey club and arguably the most–gifted shooter in franchise history. That thinking could change sometime in the next three years, as Matthews heads toward unrestricted free agency after the 2023–24 season. But, not this summer. No chance.
It guarantees that the Leafs return in the fall with Tavares, Marner and Matthews chewing up $33,543,250 of a flat, $81.5 million salary ceiling. William Nylander, as always, remains the most tradable component of the Toronto nucleus, with three years left at a cap–hit of $6,962,366. Yet, Nylander has finally shown some life in the playoffs this spring and Dubas has all–but vowed to jump off a building before he unloads the 25–year–old forward.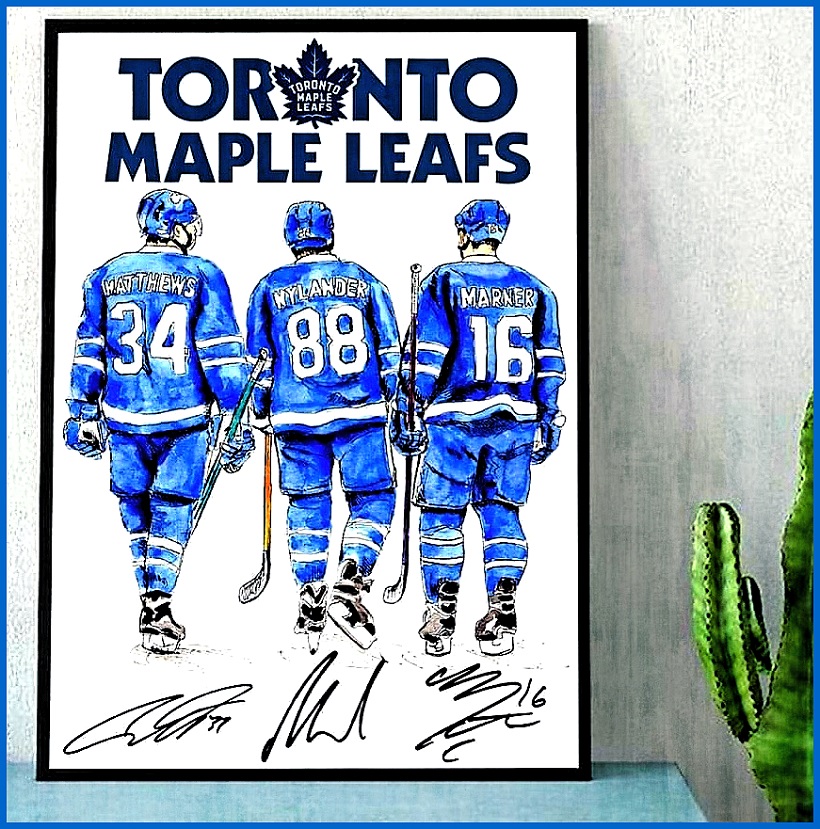 How then should anyone expect the Maple Leafs to "blow up" the roster? Contrarily, Shanahan and Dubas — in the salary cap world — made an ironclad commitment to the four players around which the club is composed. The Leafs, until mid–decade, will have little choice but to continue adjusting the team on the periphery.
As such, the only feasible alternative for MLSE would be managerial Armageddon — Rogers, Bell and Larry Tanenbaum going postal; cutting ties with all of Shanahan, Dubas and Keefe… and starting from scratch. Yet again. Given, however, that any person managing and/or coaching the club will be fastened to Tavares, Matthews, Marner and Nylander through 2025, such a drastic move would be little more than expensive window dressing. And, not at all appealing to ownership after more than a full season of empty chairs at Scotiabank Arena.
So, my advice to Leaf supporters rubbing their palms over some form of nuclear winter if the club bows out on Monday? Stick to the routine. Bitch, moan, scream, commiserate on social media and vow to never again watch or support the club. Then, get un–pissed off and know that you'll be hot–to–trot, once again, in October.
The mystery of Tuesday and beyond is no mystery at all.
WE END WITH LEVITY…

EMAIL: HOWARDLBERGER@GMAIL.COM