TORONTO (June 10) — Though he could play the game decently, ex–National Hockey League forward Sean Avery is among the most–profane, distasteful figures in the sport's history. His shameless, nauseating insults and put–downs are too numerous to waste time listing here. Nor will I share the video he posted, the other day, on Cameo. If you want to see someone who routinely acts like a boor, Google it. I'm mentioning Avery only because his latest rant is Leafs–related, with particular venom aimed at fans of the Blue and White… and at Mitch Marner.
Here are the lowlights:
"[Leafs] fans were given a glimmer of fu**ing hope… and it was, all of a sudden, we're taking a train to the fu**ing Promised Land. You fu**ing losers don't understand what it takes to win because you've been losing for so long.
"Who gives a fu** what we did in the regular season playing against other awful Canadian teams. You delusional fu**s! Mitch Marner golfed yesterday. He played a seven–game NHL playoff series and he golfed. Not only did he golf, he walked [the course]. In what fu**ing world do you live… in which you think any NHL player should be able to walk a golf course after a seven–game playoff series? Only in fu**ing Leafs delusional world would you think that's normal. [Marner] doesn't give a fu** about any Leafs fans. He took his $11 million to the bank; spent 350K on a membership to St. George's private golf club so he could be an elitist fu**. With the stupid mullet. You're a fu**ing a**hole (directed at a Leafs fan named Zach). Start cheering for a team with some heart [like] the Tampa Bay Lightning. You wanna fu**ing jump on a bandwagon? Jump on that bandwagon. You got Rob Ford, or Doug Ford, or whichever Ford isn't dead, locking you fu**ing a**holes up. Fu** you, Zach. And, the Toronto Maple Leafs.
"You can fu** right off and enjoy the summer, you lazy, sack of sh** Leafs fan."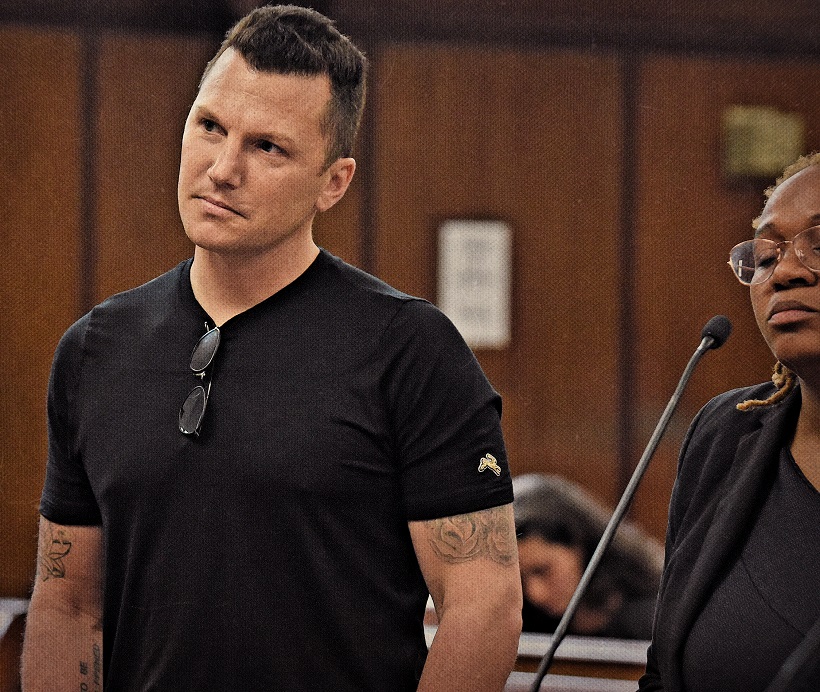 This is clearly a person long in need of psychological intervention.
Interesting, too, that Avery lectures about winning. In parts of 11 NHL seasons with Detroit, Los Angeles, New York Rangers (twice) and Dallas, he appeared in the grand total of 28 playoff games. And, never once in the Stanley Cup final. Quite the expert, he is, on the requirements to prosper in the world's best league. Avery was a blemish on the sport throughout his middling career — poor Gary Bettman shuddered every time the lout opened his filthy mouth — and he continues to smear and begrime hockey in retirement. Which is, as we know, the plague of social media. It allows a buffoon such as Avery to unleash his anger, resentment and vitriol. And, yes, we pay attention.
For the same reason we slow down on the highway to view a car wreck.
If you are unaware, or have forgotten, the most–embarrassing moment of my life — by many miles — was getting caught making a disparaging comment about Avery on The FAN–590 in 2007 that I couldn't prove. He played, at the time, for the Rangers and I offered up my silly blunder on the air with Daren Millard after a New York–Leafs game at the Air Canada Centre. To his everlasting discredit, the Rangers' vice–president of public relations at the time, John Rosasco, brown–nosed Avery to the point where I was sued for defamation of character. Which I didn't think was possible involving a person that lacked such a trait. Also supporting Avery, even if completely unaware of the incident, was his bold teammate, Brendan Shanahan. Nonetheless, while on the road with the Leafs one day in Atlanta, I sheepishly offered an apology scripted by our legal department. A cash settlement was reached. Avery showed up at the lawyers' meeting with a black suit–jacket… and black shorts. Which prompted all involved to do a double–take. His mother was present and she seemed very much unlike her son; in other words, a respectful, caring person. I apologized directly to her for my dumb comment, insisting there was no ill intent.
But, I ask… what caliber of human being would deliberately take time to post such an insipid, profanity laced diatribe as the one desecrating Leafs fans and Mitch Marner? Avery's points — that the Leafs are generally overrated and their fan–base hopelessly entangled — were not inaccurate. But, to express himself in such an appalling way speaks to his total absence of principle. Sadly, it's all–too predictable from this person of minimal integrity.
K–P SETS IT STRAIGHT: There are few hockey analysts as astute as veteran columnist Kevin–Paul Dupont of the Boston Globe. My friend, K–P, wrote a notes column last Sunday entitled "What will the Maple Leafs do after yet another disappointing end to a season?" He made some typically salient points — several of which have regularly appeared in this corner. Examples:
Shell-shocked as their dispirited players packed bags on "cleaning day" Wednesday, Leafs management offered the expected lines. Team president Brendan Shanahan noted the need to soldier on in tough times, while recognizing that his emotionally brittle, underperforming bunch lacked an essential "killer instinct." It didn't look from here, admittedly some 500 miles to the southeast, that the Leafs succumbed to a club that was imbued with killer instinct. It looked more like the Leafs remained absent a franchise defenseman (not new), and an elite No. 1 goaltender (not new Part 2). The Leafs' fortunes and failures are built around a lineup weighted too heavily on top–skilled forwards, a small number of whom eat up a whole lot of cap space. Shut them down — as the Habs did in Games 5, 6, and 7 — and there isn't any more there to carry the day.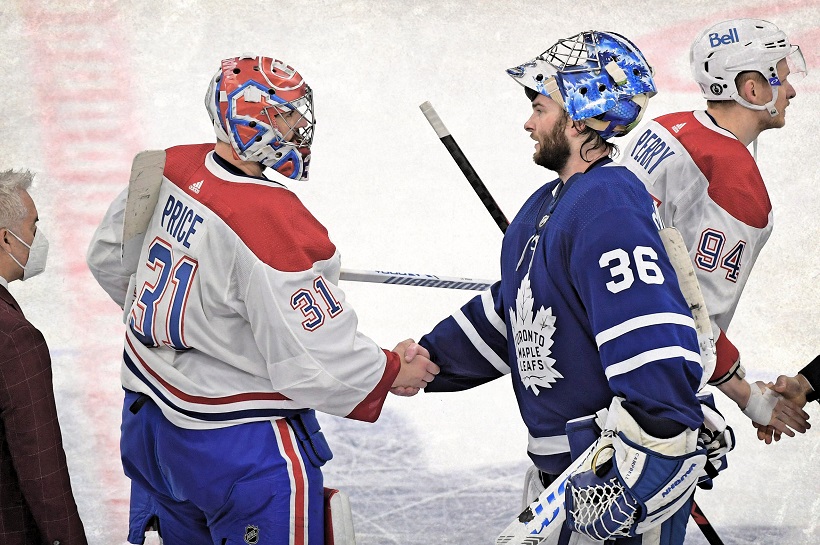 DAN HAMILTON / USA Today Sports
The payroll math is daunting, especially in the NHL's flat-cap economy. Their four top-paid forwards — Auston Matthews, John Tavares, Mitch Marner and William Nylander — average $10 million each, tying up essentially half the cap of $81.5 million. That math won't change over the next three seasons. Truth is, the Leafs are stuck, and they could be jammed up for at least three more years. They can't move Tavares (four more years at $11 million cap hit). The Blue and White fandom won't stomach dealing Matthews ($11.6 million) or Marner ($10.9 million), two sublime offensive talents. They certainly can deal Nylander — and might have no alternative — who is the cheapest of the bunch at $6.9 million. The 2020 free agent market saw Alex Pietrangelo, the Blues' franchise defensemen, command $8.8 million a year from the Golden Knights. And that was in a pandemic–challenged market. Just as in the goalie scenario, no one's giving up a franchise defenseman for the slick, productive Nylander.
Round and round it goes for the Leafs, hogtied by their own spending on a few forwards and a belief that, come playoff time, offense can carry the day. Even the run–and–gun [Edmonton] Oilers of the past, for all their glorious goal scoring, eventually added the personnel to ratchet down on defense in the postseason, and backed it all with Hall of Famer Grant Fuhr in net. It is going to be one long, painful summer in Toronto, one without obvious answers toward ending what is now a 54-year Cup drought.
SUCH A DIFFERENCE: Further to Dupont's point about a franchise defenseman, watch Victor Hedman of Tampa Bay and young Cale Makar of Colorado, who will likely battle it out for most Norris Trophy clicks this year. Then, imagine (which is the extent you can achieve) such a stalwart in a Maple Leafs jersey. Though Morgan Rielly performed very well in 2018–19 with 72 points, he has regressed. In fact, no Leaf has won the Norris since its inception in 1954. In the post–expansion era (beginning in 1967–68), only Borje Salming — in 1977 and 1980 — finished runner–up to the award; Larry Robinson of Montreal winning each time. It's astonishing that the Leafs have neither developed, nor been able to acquire, such a mandatory component in more than four decades.
No other missing factor ranks as critically during Toronto's now longest–ever championship drought.
TORY IN ALL HIS GLORY: Even if half–joking, Toronto mayor John Tory made a point when lathering publicity agents of the C.N. Tower over their decision, on Tuesday, to illuminate the edifice in red, blue and white in honor of the Canadiens winning the North Division playoffs. I've been in Montreal on more than enough occasions to assure that city residents would never bathe Place Ville Marie in blue and white Leaf colors had Toronto knocked off the Habs and Winnipeg. "Look, we lost the series and clearly somebody over there is either a Habs fan — in which case there should be a full and complete investigation of that, at our C.N. Tower — or they had some kind of a bet," Tory offered on numerous media outlets. "Clearly, something needs to be looked into."
Typical Toronto, Governed, thankfully, by our atypical mayor.
MATTHEWS, MacKINNON ALONG FOR THE RIDE: It was announced today that Leafs forward Matthews and Colorado phenom Nathan MacKinnon will accompany Connor McDavid in final voting for the Hart Trophy as the NHL's most valuable player during the regular season. Were the award to include playoff performance, no one but MacKinnon would receive a vote. Neither will Matthews nor MacKinnon place anywhere close to McDavid after the Edmonton wunderkind eclipsed 100 points in the 56–game schedule. It ranked among the most–remarkable individual feats in modern NHL annals, only to be sullied when the Oilers were swept by the Jets in the opening round of the Stanley Cup tournament. Same applies, on both counts, to Matthews for his league–leading 41 goals in the playoff build–up… and his incriminating single tally during the seven–game Toronto collapse against the Canadiens. Occasionally, the NHL awards lack authenticity for being confined to regular season virtue.
AND FINALLY…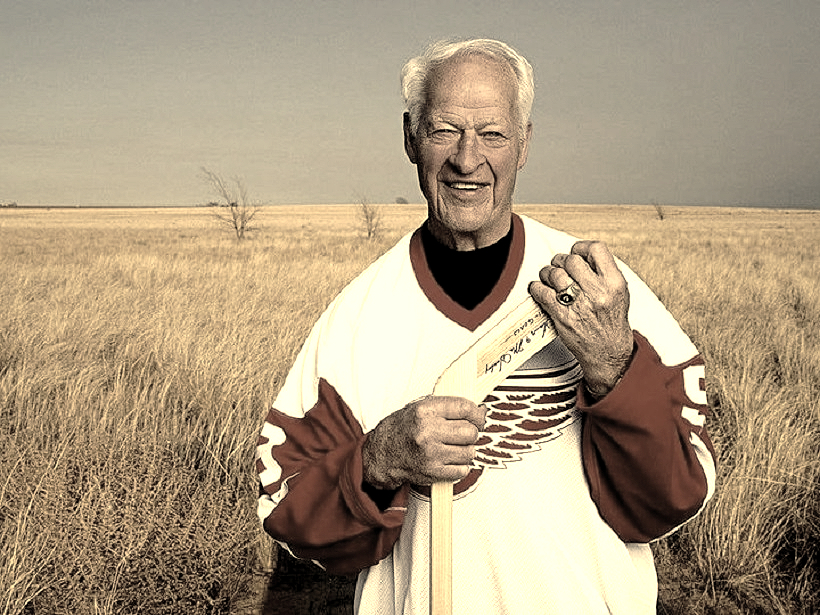 We lost Mr. Hockey on this date, five years ago. R.I.P. Gordie Howe.
EMAIL: HOWARDLBERGER@GMAIL.COM