TORONTO (June 5) — So, the week has passed with nary a whimper.
All is forgiven and nearly forgotten. Time to move on, Leafs Nation. But, please, understand this:
Your favorite club has refused to properly allocate money in the salary cap world — thus the four players, all forwards, consuming more than 50 percent of the payroll ceiling; the necessity to fill out the roster with cheap skaters well past their prime and insufficient cap space to accommodate the longest–missing ingredient: an elite defenseman. And while the Leafs are not blatantly and outwardly frugal as during their lost years under the ownership of Harold Ballard (below), this week proved that management is equally cavalier about winning. Choosing, so immediately, to remain status quo after the playoff embarrassment against Montreal showed that Brendan Shanahan — evidently with full support of Rogers, Bell, Larry Tanenbaum and the Board at Maple Leaf Sports and Entertainment — has acquired some of Ballard's indifference and lack of urgency. Which is monumentally tragic.
Neither should it come as a major shock, even if requiring more than eight years… and a fifth consecutive failure in the post season; this one, more colossal than the others. Most people are products of their environment and Shanahan has worked for nearly a decade in the city that holds its NHL team to the lowest conceivable standard. In the absence of concern from the MLSE Board, he has no impetus to make a tough decision. So, he tells us that everything will be okay. And, the only people truly entrusted with calling him out — reporters and columnists in the mainstream media — merely shrug and print his comments. Not one of them criticized Shanahan for his unwarranted, gratuitous endorsement of what is now a serial playoff also–ran. One story on Friday, astonishingly, claimed the Leafs "have another three years" to figure it out. Honestly. In other words, the same manager and playing core can fail in the post–season again next year; in 2023 and in 2024, prior to any significant amendment.
As written, no team, in any league; in any city, has it easier than the NHL club with, now, the longest–ever Stanley Cup drought. Any person affiliated with the Maple Leafs that contends Toronto is a "tough" hockey city suffers from grave delusion. We expect that from the innumerable souls who offer their guts to the team every season. All Leafs Nation can do is watch… and hope. The full responsibility for achievement, or lack thereof, rests with ownership and management. As it did when silly Ballard ran the show. And, right, now, the Leafs appear to be following the same path as the Pal Hal era. Lots of talk about "wanting" to win… but no response to repeated failure.
If MLSE and Shanahan have lapsed into a state of paralysis; if they have fallen hopelessly in love with their initial concept — as it appears — the Leafs are doomed. Indefinitely. A leader less concerned about his own position, in a city that demands even a smidgen of accountability, would never offer the hollow promises that Brendan did this week. On the contrary, it is more imperative now than in any point of the "Shanaplan" era that the club look inward. Understand, justifiably, that giving it a helluva try with the current scheme hasn't worked. And, will not work.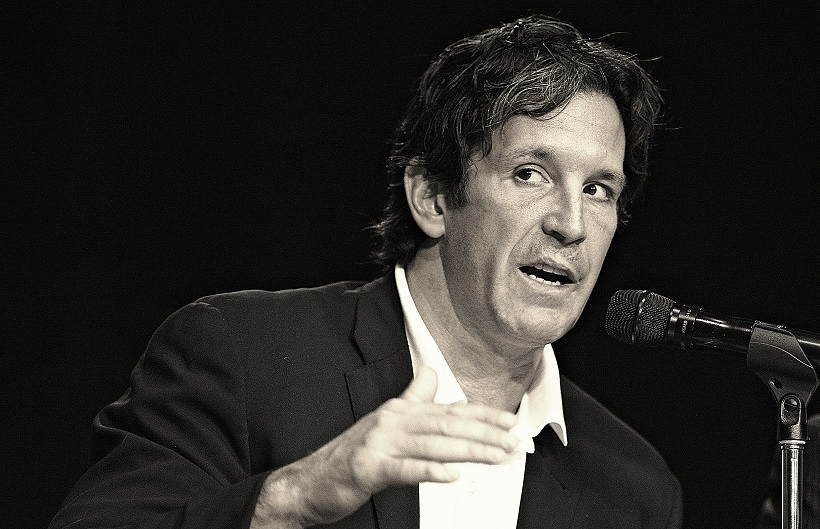 Neither am I suggesting it will be easy to lock horns with the salary encumbrance of the Big 4. Not with a flat cap and demonstrated playoff underachievement. Yet, the Leafs have no choice but to find a way — any way — to untie the rope. Until there is cap space available to somehow unearth a franchise defenseman, this pattern will continue. Unabated. Were that the case today, the Leafs could make a reasonable overture to the Columbus Blue Jackets for Seth Jones, who will not return to the Ohio club after next season. At 26, shooting right–handed and entering the prime of his career, Jones is precisely the element the Leafs are lacking. But, there's no way the club can accommodate yet another $6 million–plus contract (which will grow beyond $8 million when Jones becomes a free agent next summer, in 2022). Nor can it likely re–up, this off–season, with a useful component, Toronto native Zach Hyman. Not by staying the same. And, by hoping —  well beyond hope — that "insanity" will prevail.
So, once more: Rinse. And, repeat.
EMAIL: HOWARDLBERGER@GMAIL.COM