TORONTO (June 19) — Every media dispatch implies that he's gone. Even Elliotte Friedman, the world's No. 1 hockey insider, claims the Toronto Maple Leafs will lose Zach Hyman as an unrestricted free agent.
So, why even write this blog, huh?
There's only one reason: the Leafs still have time to get off their duffs and create a cap environment to retain one of their most–critical components. It begins by trading Morgan Rielly, whose value will never increase beyond its current level, thereby building a $5 million cap cushion. It continues by hoping that Seattle claims Alex Kerfoot in the expansion draft, but with a cutthroat back–up plan that exposes Kerfoot to waivers if he's still a Leaf. And then demoting the useful center–man, even if entirely undeserving of such a fate, to the American Hockey League Marlies, wiping clean another $3.5 million. The expansion draft goes July 21. Free agency begins one week later, on the 28th. As with all clubs, the Leafs need not be at the $81.5 million cap ceiling until next regular season begins in October. Paring $8.5 million from the cap total, with another $7 to $10 million off the table by losing some (or all) of Riley Nash, Alex Galchenyuk, Joe Thornton, Wayne Simmonds, Nick Foligno, Ben Hutton, Zach Bogosian, Frederik Andersen and David Rittich, would allow the Leafs to ink Hyman, long term, and reconstruct the roster, yet again, around the Big 4 up front. If that's what Brendan Shanahan and Kyle Dubas truly insist upon.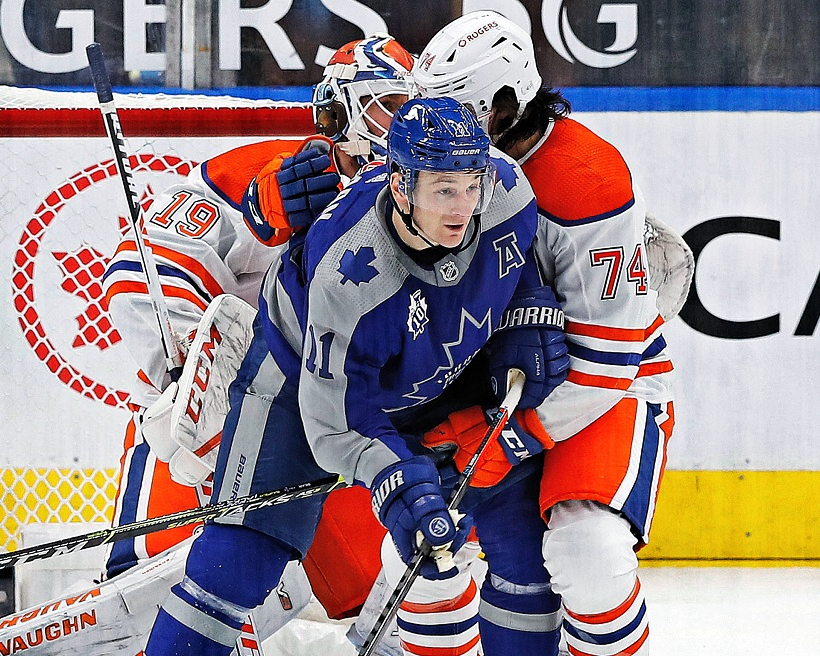 To remain paralytic and watch Hyman move elsewhere would be criminal.
It is No. 11, the born–and–bred Torontonian, who provides the space for Auston Matthews to unleash his incomparable snap–shot. There's a reason two coaches (Mike Babcock and Sheldon Keefe) have deployed Hyman with Matthews and Mitch Marner. Not only can he contribute 20 goals, but Hyman barrels into the corner and creates the necessary havoc for the M and M boys to work their skill. He's never wary about standing in front of the opposition net and taking punishment. Were he to reply, honestly, Matthews would confirm that no Leaf is more inherent to his prolific scoring numbers. Retaining Hyman is a complete no–brainer for Shanahan and Dubas.
They must find a way.
Trading Rielly with a year of contract control makes a ton of sense, even with the 10–team restriction in Rielly's limited no–movement clause. He's a good puck–moving defenseman with a career season (72 points in 2018–19) on his resume. But, the Leafs haven't won a playoff round in his nearly decade–long tenure and he's flattened out in Toronto. He may thrive with a change of scenery. If I'm Dubas, I pursue a high draft pick (likely a second–rounder) and a good prospect. Taking back a large salary defeats the purpose. Let another team worry about signing Morgan beyond $5 million next summer. Trade him now and expunge any concern over injury during his contract year. Show faith that Rasmus Sandin can at least replace Rielly, if not soar in the NHL. Sandin has offered enticing promise. He still has a year of entry level constraint and will consume only $894,167 of cap space in 2021–22. Peddling Rielly opens up minutes for Sandin and gives the Leafs a fighting chance to retain Hyman.
There are wingers who can take Hyman's spot on the team, but few that can replace his intangibles. Unlike the veteran players the Maple Leafs have "brought home" well past their prime, Hyman began with the club and wants to stay. Imagine growing up in a hockey mad city; then playing in front of your friends and family. It's a dream that so many youngsters have envisioned. Hyman is living that dream since 2015, after a lop–sided trade with Florida for Greg McKegg. Toronto has an enormous Jewish community that Hyman is also proudly a part of. Which is still rather unique among NHL skaters. He and his wife, Alannah, have settled and are building a family here. And, as mentioned, there's the efficiency and familiarity on the forward unit with Matthews and Marner.
Beyond straight economics, there is no reason for Zach to leave.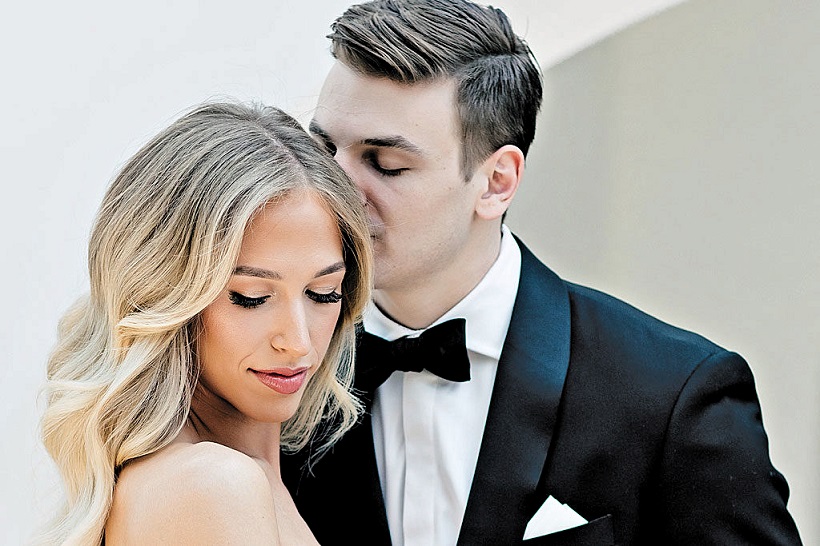 WHY WOULDN'T ALANNAH AND ZACH WANT TO STAY IN TORONTO — WITH THE MAPLE LEAFS?
Neither, I suspect, would Hyman hold up the Leafs in contract negotiations.
I'm not suggesting he'd accept a sizable "home–town discount" but I do feel he'd leave some money on the table to continue in his familiar and comfortable environment. Is he worth $30 million to the Leafs over six years? Would he reject $36 million over the same term from a rival club? I would say "yes" to both. But, the entire concept lacks credence if the Maple Leafs remain dormant and are intent on keeping Rielly as part of the core for another year.
Heaven knows that Shanahan and Dubas had best start thinking outside the lines. And, soon.
EMAIL: HOWARDLBERGER@GMAIL.COM