***TODAY'S BLOG IS DECICATED TO MY COURAGEOUS FRIEND, JOHN BROWN, WHOSE COMPANY, INSITEFUL SOLUTIONS, HOSTS THIS WEBSITE. JOHN IS BATTLING RECURRENT CANCER… AND, THE CANCER IS FINALLY WINNING. NOWHERE WILL YOU ENCOUNTER A MORE–INSPIRING PERSON. GOD WILL BE WITH YOU, J.B. — TODAY AND FOREVER***  
TORONTO (June 25) — Today is Doug Gilmour's 58th birthday.
It is also 18 years, three months and 12 days since Gilmour played the fateful last of his 393 regular–season games for the Toronto Maple Leafs — a pained reminder, no doubt, of the career–ending knee injury incurred at the Calgary Saddledome on Mar. 13, 2003, two nights after being acquired from Montreal, by the late Pat Quinn, prior to the National Hockey League trade deadline. Though nearly two decades has since passed, Gilmour remains among the top half–dozen iconic Leafs of the post–1967 era, with Darryl Sittler, Lanny McDonald, Borje Salming, Wendel Clark and Mats Sundin. He continues to matter… here in Toronto and throughout Leafs Nation.
It requires minimal acumen to fathom Gilmour's legacy, particularly among those that remember the unparalleled performance in his first full season with the club. During a nearly eight–month span — from Oct. 6, 1992 to May 29, 1993 — the Killer, as he is known, amassed 162 points for the Maple Leafs: 127 in the regular season; 35 more in three playoff rounds. Both remain team standards. As does a phenomenal 95 regular–season assists.
Perhaps never in the ensuing years have Leaf fans yearned for a Gilmour type as amid the harsh and dispiriting events of the 2021 Stanley Cup tournament: Toronto and Montreal; both, his former teams, spiraling antithetically.
A sentiment enhanced by the Leafs coughing up a 3–1 series lead against the Canadiens in the opening round; needing just a goal in the dominant overtime session of Game 5 to dispatch their storied rival. But, ultimately losing twice in extra time before capitulating, rather shamefully, in the decisive match at Scotiabank Arena. Feelings among loyal fans of the club that were monumentally amplified by the current Maple Leaf stars — Auston Matthews and Mitch Marner — coming up lame throughout the two–week clash. And then jarred, beyond comprehension, by Montreal powering through the Winnipeg Jets and Vegas Golden Knights to improbably qualify for the Stanley Cup final. What a punch–to–the–solar plexus journey it has been for followers of the Blue and White.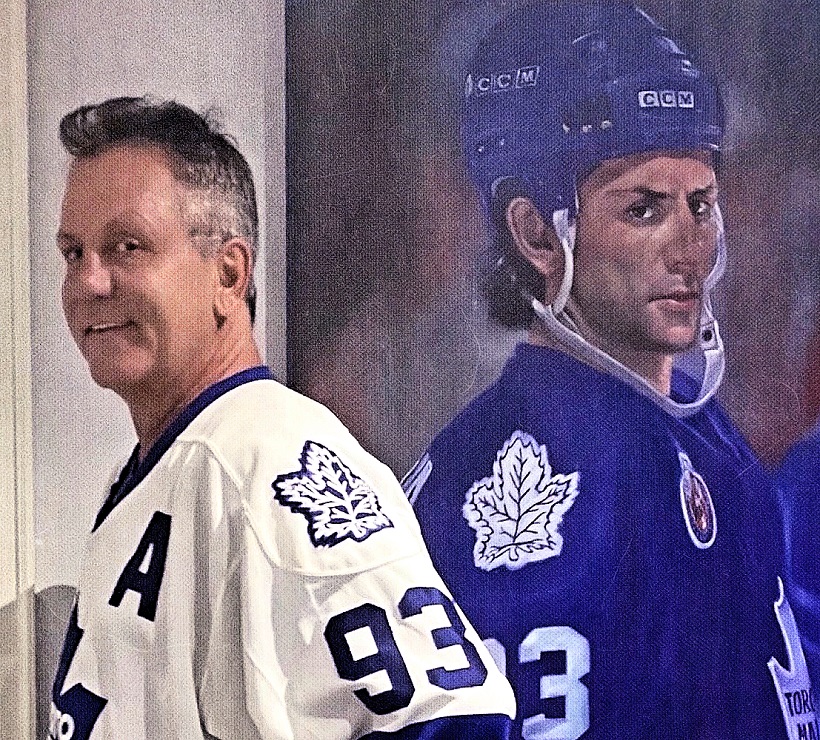 Missing, beyond assorted elements, is the Gilmour prototype: a skilled, scrappy performer with unwavering ambition that responds to increasing playoff liability. It wasn't good enough for Gilmour to compile his best career numbers in one season. Not by a long shot. And, certainly not after the Leafs were rag–dolled by the favored Red Wings in the first two Stanley Cup matches of 1993 — falling 6–3 and 6–2, thereby relegating, as a mirage, the 32–point ascension under coach Pat Burns. Just when observers of the downtrodden club anticipated a four–game surrender did Gilmour begin to cement his lofty footing in Leafs lore. It culminated with a goal in the waning moments of Game 7 at Joe Louis Arena, allowing for rookie linemate Nikolai Borschevsky to re–direct a shot by defenseman Bob Rouse, early in overtime, and propel the jittery, apprehensive Maple Leaf zealots into euphoria.
As if to depreciate that accomplishment, Gilmour served up his signature Leafs moment, two nights later, in the opener of a best–of–seven Division final against St. Louis — his first NHL team. To this day, neither Gilmour nor anyone else can adequately interpret his disoriented exploit behind the Blues' net, in double–overtime at Maple Leaf Gardens, that led to a backhand wraparound on future Toronto goalie Curtis Joseph. Rarely has a Leafs skater appeared so befuddled as did Gilmour while jockeying from side to side in that restricted space. And, just as rarely, over the past half–century, has one generated such elation amid the denizens of Carlton (or Bay) Street.
The magical ride of 28 springs ago ended, as so many recall, with Gilmour spilling blood at the Los Angeles Forum. Courtesy of Wayne Gretzky's stick–blade. And, the Great One — from that moment on — assuming full control of the Maple Leafs–Kings Stanley Cup semifinal. Not prior to, nor since, 1967 had the Leafs ventured so near the championship round: overtime of Game 6 in southern California; one shot removed from bouncing Gretzky and Co. and matching up against les Canadiens for the 1993 title. Alas, it was not to be — neither on that night, nor two afterward, with the clubs tied late in regulation of Game 7 at the Gardens… unheralded Mike Donnelly breaking the deadlock at 16:09 of the third period; Gretzky providing the eventual series winner, 37 seconds later, by banking in, many insist deliberately, a backhand, centering feed off the skate of Toronto blue–liner Dave Ellett.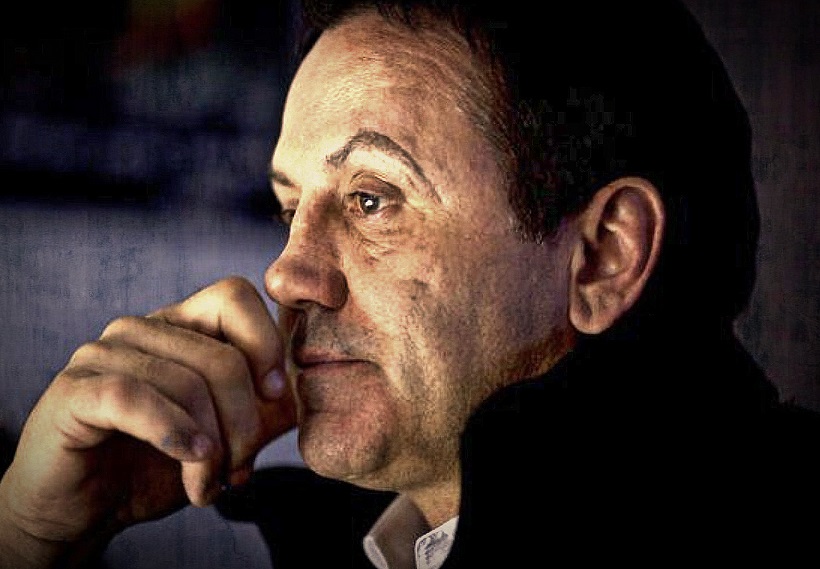 The aura of that Stanley Cup challenge — and Gilmour's place in it — has broadened through the years; briefly repressed while the Leafs of Quinn and Sundin made two more appearances in the penultimate playoff round (1999, 2002); neither as far as Game 7. And, magnified incalculably by the franchise careening through darkness since 2004; winless in all playoff rounds; enduring an unparalleled seven–season span (2005–06 to 2011–12) of playoff absence. It resonates with ear–splitting clamor amid the current environment: the Maple Leafs entrenched in salary cap immobility with players that excel in the regular season and wither early in the Stanley Cup tournament. And an executive tandem — Brendan Shanahan and Kyle Dubas — that appears powerless to address the plight; offering, instead, a commitment to staying the course that churns the stomach.
That's why Gilmour, now entering his 59th year, ascends an imaginary pedestal; his kind so coveted.
EMAIL: HOWARDLBERGER@GMAIL.COM