TORONTO (July 8) — We all listened, incredulously, when Maple Leafs president Brendan Shanahan insisted after the first–round playoff collapse against Montreal that his team, without changing in any meaningful way, would "get this done." The assumption (or vague guarantee) being that a club with no playoff resume, and a demonstrated knack for withering in the Stanley Cup spotlight, is still championship caliber. As outlined here on several occasions, it was Shanahan's most–feeble pronouncement in nearly eight years at the helm of the Blue and White; uncharacteristically awkward and implausible. Still, the words were spoken and have not been revised.
Far more intriguing would be Shanahan's assessment of his team after watching Tampa Bay win the Stanley Cup for a second consecutive year. To wit: how he contends, today, that the Maple Leafs would conquer a Division opponent with the best goalie in the world (Andrei Vasilevskiy); the best defenseman in the world (Victor Hedman); the most–energetic and productive second–line forward in the National Hockey League (Brayden Point) and one of the top half–dozen players on Earth at any position; always primed to raise performance commensurately in the Stanley Cup tournament (Nikita Kucherov). Have the Leafs' Big 4 (John Tavares, William Nylander, Mitch Marner, Auston Matthews) offered a smidgen of evidence they can equal such playoff capacity? It's a rhetorical question, of course; posed, here, only because of Shanahan's flimsy pledge in the wake of the Montreal embarrassment.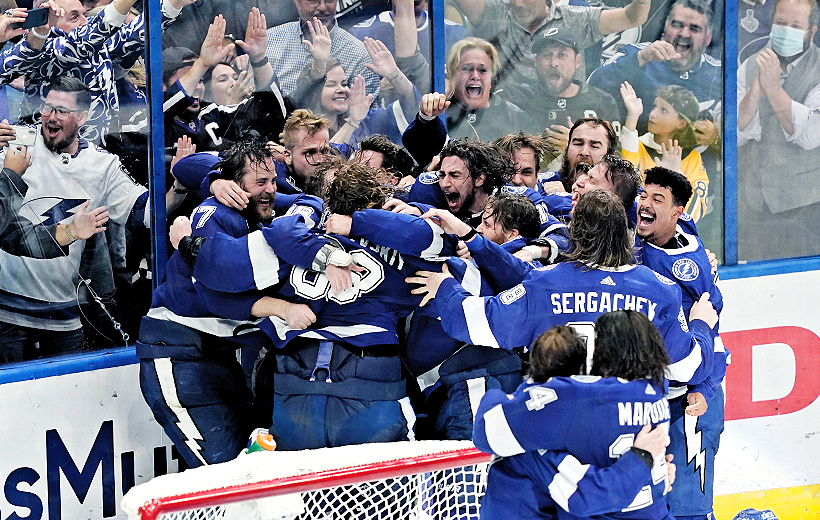 TAMPA BAY PLAYERS CELEBRATE THEIR STANLEY CUP VICTORY WEDNESDAY NIGHT IN FRONT OF DELERIOUS, RINK–SIDE SPECTATORS AT AMALIE ARENA. GERRY BROOME THE ASSOCIATED PRESS
As a fan of the Leafs, wouldn't you rather be witness to a follow–up? To have Shanahan appear before reporters today and answer the question raised in the above paragraph? Not that it's going to happen. Normally, the media would have another shot at the Leafs president during the NHL draft (July 23–24), were it conducted, as usual, on the floor of an arena. In our diminishing COVID universe, the 2021 event will be held at the NHL Network studio in Secaucus, N.J., 9.4 miles northeast of the Prudential Center (home of the Devils). This will likely enable Shanahan to evade reporters and trot out general manager Kyle Dubas on behalf of the club. Which is hardly exceptional. The GM is almost always the spokesperson for a professional sports team. In this instance, however, it was the individual to whom the GM reports that made the newsworthy claim. So, I ask again: Does Brendan Shanahan, from whose desk every hockey decision at Scotiabank Arena evolves, still believe that his club, without purposeful amendment, can overcome the Tampa Bay Lightning in a best–of–seven playoff series? I doubt Shanahan will position himself to field such an inquiry. We can therefore only assume, given his most–recent claim, that yes, the Maple Leafs are superior to the Lightning and need only the head–to–head opportunity to provide evidence.
That will begin to occur next season in the 82–game regular schedule. As will repeated clashes with Atlantic Division foes Montreal, Boston, Florida and improving Ottawa. Neither will the Leafs be able to duck — as they did this past season — the New York Islanders, Washington Capitals or Pittsburgh Penguins (three times each) and such Western rivals as Colorado, Vegas and Minnesota (twice). Which, in my view, brings into question Toronto's capacity to even qualify for the 2022 Stanley Cup tournament; let alone conquer the two–time defending champs.
Words spoken on the record are difficult to refute.
The Maple Leafs have now twice cornered themselves. Rather imprudently.
First, when Dubas insisted — in December 2018 — he would not trade Nylander at any time as GM of the hockey club. Then with Shanahan's assertion that his current team will ultimately stand at the NHL summit. Neither man, of course, is bound to his claim. And, at least one will cede to contradiction, in my unwavering opinion, before the Leafs can evolve into a playoff worthy opponent. Rearranging the peripheral deck–chairs will get the Blue and White no closer to the other Blue and White: Stanley Cup champion of 2020 and 2021.
THURSDAY THOUGHTS: The subject of officiating in the Stanley Cup playoffs seems isolated each spring, yet it arises, without failure, every year. Neither should commissioner Gary Bettman be expected to denounce his referees and linesmen in a public forum, such as Ron MacLean's annual playoff interview on Hockey Night In Canada. There is absolutely no question that games are called differently in the playoffs than during the regular season. Just as a quality playoff team must learn how to perform differently than during the six months of Stanley Cup preparation. But, I believe there is too much focus, by fans and media, on the officials alone. In the nearly two decades that I covered the Maple Leafs and the NHL for The FAN–590, no meaningful diversity in any aspect of the game was executed without direction from the league's board of governors. Nor do I suspect the change we noticed in the playoffs this spring and summer resulted coincidentally. The big boys that employ Bettman have their fingers all over the sport. As is their prerogative. You can therefore assume that the referees were, in some way, prodded to move away from regular–season standards. Again, it happens every year… Now that hockey is finished until October, and personal care salons have re–opened, I truly hope that Marc Bergevin and Elliotte Friedman go for a haircut… Bettman is remarkable. In nearly three decades as the NHL's commander–in–chief, I have only once seen him lose composure, publicly. And, with justification. That was in Nagano, Japan, toward the end of the 1998 Winter Olympics (the first involving NHL players), when questioned about the United States men's team trashing its hotel quarters. The commish was shaking with anger as I surrounded him during that media scrum. Otherwise, he has rather coolly suppressed emotion in front of cameras and microphones. It was Bettman's chief lieutenant, Colin Campbell, who became agitated and confrontational during a press conference early in the 2003 Stanley Cup final between New Jersey and Anaheim. At the old Continental Airlines Arena in the Meadowlands. After Toronto Star columnist Damien Cox suggested there was a "fundamental problem" with the game relating to illegal obstruction; particularly of the NHL's top stars. That phrase set off Campbell unlike any league executive in my experience. Yet, the NHL took robust action to eliminate the obstruction plague once it returned from the full schedule lost, in 2004–05, to labor discord…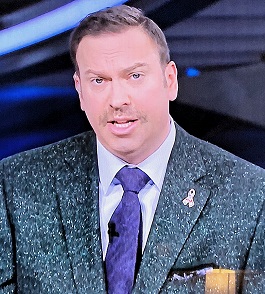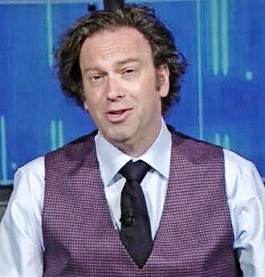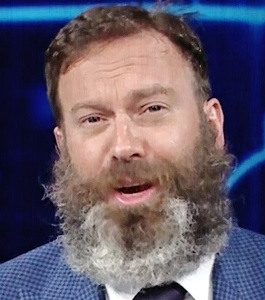 THE "PANDEMIC EFFECT" ON ELLIOTTE FRIEDMAN OF HOCKEY NIGHT IN CANADA.
No disrespect to Morgan Rielly, a solid pro on and off the ice. But, he is Toronto's No. 1 defenseman. And, not in the same galaxy as Victor Hedman of the Lightning. If I'm Brendan Shanahan and Kyle Dubas, Rielly is the first significant player I move in order to free up cap space. The Maple Leafs undeniably need a couple or three prospects, under entry level salary restraint, to make the club and perform adequately. Among them is defenseman Rasmus Sandin, who must be accorded obligation and responsibility by coach Sheldon Keefe to augment the promise he has shown. Providing him Rielly's big playing minutes is the most–logical step. Forward Nick Robertson would also help the Leafs, immeasurably, if able to stay healthy and score in the NHL… The Leafs re–signing blue–liner Travis Dermott to a two–year contract worth $1.5 million per season was not a surprise. Dermott, however, is a microcosm of the entire club: competent during the regular season; overmatched physically and emotionally in the playoffs… Back to the subject of change: It will be interesting to see if Rogers has any compunction to inject a bit of acerbity in its Hockey Night intermission segments; such as provided, in previous years, by the likes of Don Cherry, Al Strachan and Brian Burke. Or, if the NHL's Canadian broadcast "partner" is content with its informative, yet bland, presentation. I can tell you, without equivocation, the approach that would draw more eyes each Saturday… As a long–time fan of the Canadian Football League, I felt much relief when learning that an amalgamation with the fledgling XFL has been, minimally, deferred, and, hopefully, forgotten. How many times must we watch a would–be competitor to the four–down NFL behemoth embarrass itself before dissolving? Let the CFL live or die on its own merit and century long rules. No one, up here, will benefit from a gong show.
EMAIL: HOWARDLBERGER@GMAIL.COM