TORONTO (Dec. 30) — Honestly, what reason would the Toronto Maple Leafs have to play their home game against Ottawa on Saturday night? After Ontario reported 13,807 new COVID infections on Thursday — obliterating the single–day pandemic record — the capacity limit at Scotiabank Arena was reduced to 1,000. Also, a couple of the team's most–important skaters, Morgan Rielly and William Nylander, remain in COVID protocol. Such others as No. 1 goalie Jack Campbell have just emerged from 10 days of isolation and complete inactivity, partaking in one or two practices. Getting thrown into game intensity and speed is a recipe for long–term disaster with Campbell, who has suffered from groin–muscle injuries in the past. If, therefore, the National Hockey League hasn't already postponed the match, it soon will; likely with the blessing of Maple Leaf Sports and Entertainment.
I keep hearing from hockey fans in Toronto and abroad about being fed up with the coronavirus; of having COVID fatigue. Sadly, the contagion doesn't particularly care. These people might as well encounter seatbelt fatigue while driving; self–serve fatigue while gassing up their cars; X–ray fatigue prior to boarding flights or Beatles fatigue while listening to oldies rock stations. Various societal changes are here to stay. As is COVID–19 — in its original form; in the Delta or Omicron variants… and any of the mutations that are certain to follow. It won't be long until provinces and states are authorizing a 33rd booster shot, without curtailing breakthrough infection. The impact of the coronavirus on professional sporting events, while paramount to those that operate such businesses, will remain proportionately insignificant. That will surely annoy those that need their hockey fix… yet to no avail.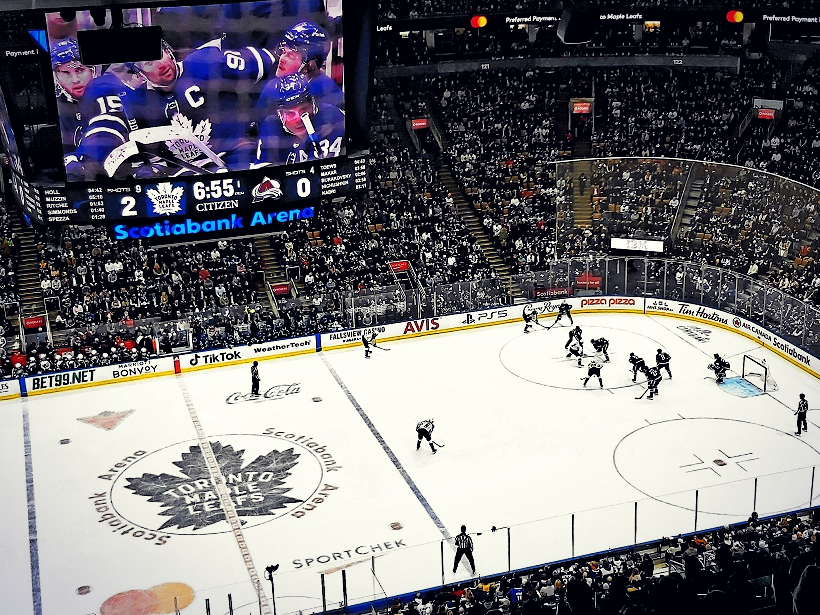 So, again, why go ahead with Saturday's Toronto–Ottawa game? Particularly given that the following match, at home to Carolina (Jan. 3), has already been postponed, as well as the Jan. 6 encounter at Montreal. That leaves the Jan. 5 home game against Edmonton. Good luck to MLSE in deciding which thousand of its season–ticket subscribers get to see Connor McDavid, Leon Draisaitl and local returnee Zach Hyman. The entire circumstance right now is futile, in Ontario, Quebec and across the NHL. It makes no sense to play some games and not others. The process of re–balancing the schedule amid teams that have had multiple games postponed will be impossible without interrupting the clubs that haven't been largely affected. Those teams will have no choice but to sit idly and wait for the others to "catch up." The now–superfluous Feb. 6–22 break for the Winter Olympics is irrelevant.
If I were the Gary Bettman administration, here's what I would do: Go forth with the Discover Winter Classic in bone–chilling Minneapolis on Saturday and then suspend activity for the rest of January. Lop it off the schedule altogether and observe how the Omicron variant progresses. Teams could still practice, but not travel or compete against one another. Spend the month re–scheduling games postponed by COVID–19 and play them from Feb. 1–20. By the third week of February, the NHL could theoretically move forward with its existing slate, each club playing 68 matches. I say theoretically because we obviously do not know what course the coronavirus will take in the coming weeks. Continuing with a partial schedule will compromise competitive balance and, unavoidably, the playoff races given that other players are sure to require COVID isolation, even if (depending on circumstance) only for five days. Why not delay the whole shootin' match until we know more about Omicron… and until Canadian–based clubs can safely fill their arenas to near–capacity? If, in fact, that becomes permissible.
Playing in front of 1,000 fans, at any time, is patently ridiculous.
This will probably fall on deaf ears. For team owners, some business is better than no business. But, the NHL is a chain–link of 32 franchises, all of which deserve an equal chance to compete for playoff qualification. There's no way the league can provide that opportunity by moving forward with a piecemeal schedule and not knowing, literally from day to day, which additional games will be postponed by COVID/Omicron. Better to shut it down for a month; reassess; return by balancing out the schedule, then move fully forward… if COVID somehow cooperates.
REMEMBERING THE HARTFORD WHALERS

It's difficult to fathom that the Carolina Hurricanes are in their 25th National Hockey League season. Which means, just as astonishingly, the Hartford Whalers have been extinct for a quarter century.
The Green Whale survived dissolution of the old World Hockey Association after the 1978–79 season along with the Edmonton Oilers, Quebec Nordiques and Winnipeg Jets. The four WHA remnants were absorbed by the NHL in a quasi–merger. All but the Oilers have long–since relocated — the Nordiques to Denver as the Colorado Avalanche in 1995–96; the Jets to Phoenix as the Arizona Coyotes in 1996–97 and the Whalers to North Carolina as the Hurricanes in 1997–98. Throughout 18 years in the insurance capital of North America, the Whalers were best–known for their green uniforms with the stylized "W" and mammal tail on the front; for the last professional stops of Gordie Howe, Bobby Hull and Dave Keon; for joining the Philadelphia Flyers in the short–lived Cooperalls era, wearing waste–to–ankle pants… and, most dubiously, for trading the man they called "Ronny Franchise" to Pittsburgh on Mar. 4, 1991 in a disastrous swap. Ron Francis teamed with Mario Lemieux and Jaromir Jagr to win the Stanley Cup for the Penguins in 1991 and 1992. He had seasons of 119, 100, 93, 90 and 87 points and still ranks fifth on the all-time points list with 1,798, trailing only Wayne Gretzky, Jagr, Mark Messier and Howe.
I went through my collection of hockey cards for items from the early years of the NHL Whalers: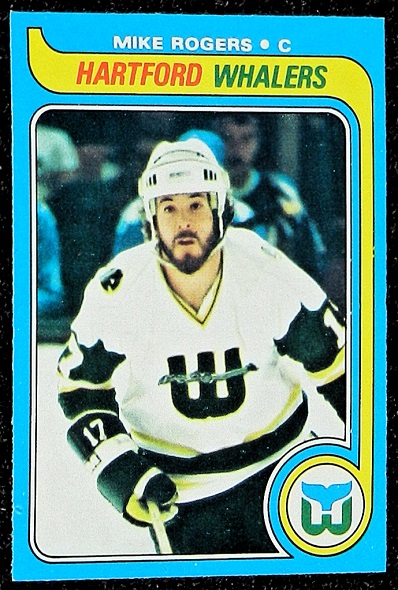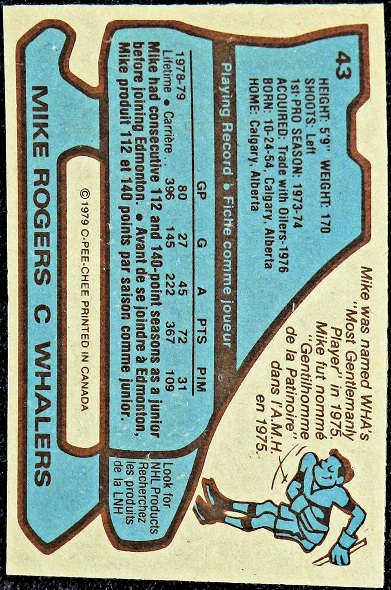 THE FIRST WHALERS NHL CARD — NO. 43 AS PART OF THE 1979–80 O–PEE–CHEE SET. CENTER MIKE ROGERS PLAYED ALL 80 GAMES AND LED THE CLUB WITH 105 POINTS. HE IS PICTURED WEARING THE LAST NEW ENGLAND WHALERS UNIFORM IN THE 1978–79 WHA SEASON.

ALSO IN THE 1979–80 O–PEE–CHEE SET. LEFT–TO–RIGHT: MARK HOWE'S FIRST NHL CARD. HE HAD 80 POINTS IN 74 GAMES ON THE HARTFORD BLUE LINE. DAVE KEON CAME BACK TO THE NHL FOR THE FIRST TIME SINCE 1974–75, WHEN HAROLD BALLARD CALLOUSLY DUMPED THE ALL–TIME GREATEST LEAF. ANOTHER EX LEAF, WINGER BLAINE STOUGHTON, LED THE WHALERS WITH 56 GOALS, TYING CHARLIE SIMMER OF LOS ANGELES AND DANNY GARE OF BUFFALO FOR THE NHL LEAD.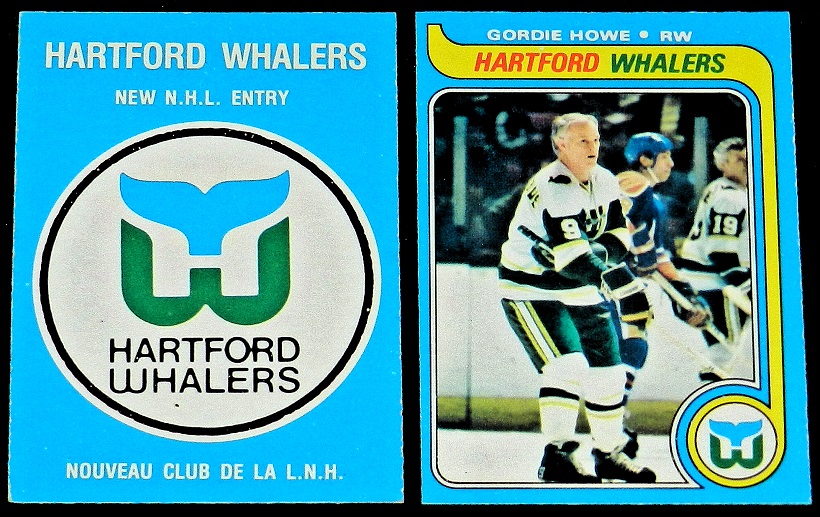 THE WHALERS LOGO CARD FROM THE 1979–80 O–PEE–CHEE SET. AND, GORDIE HOWE'S LAST HOCKEY CARD. HOWE TURNED 52 ON MAR. 31 OF THAT SEASON. HE APPEARED IN ALL 80 GAMES, CONTRIBUTING 15 GOALS AND 41 POINTS TO FINISH HIS NHL CAREER WITH 801 GOALS AND 1,850 POINTS. THIS CARD, IN MINT CONDITION, IS LISTED ON E–BAY FOR $834.34 CAD.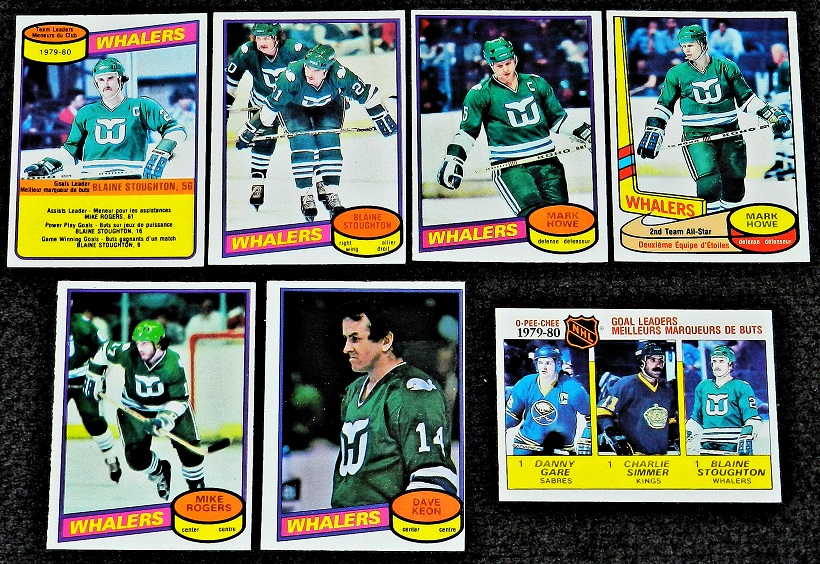 WHALERS CARD COMPILLATION FROM THE 1980–81 O–PEE–CHEE HOCKEY SET.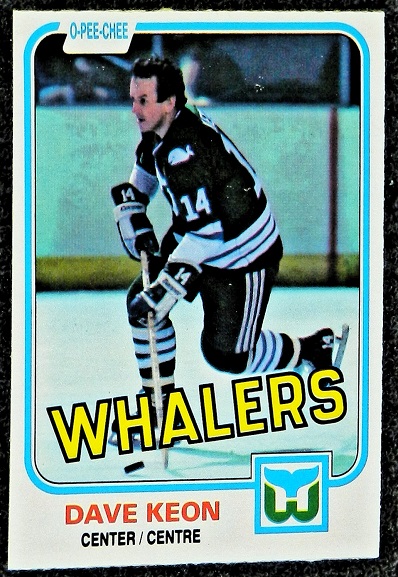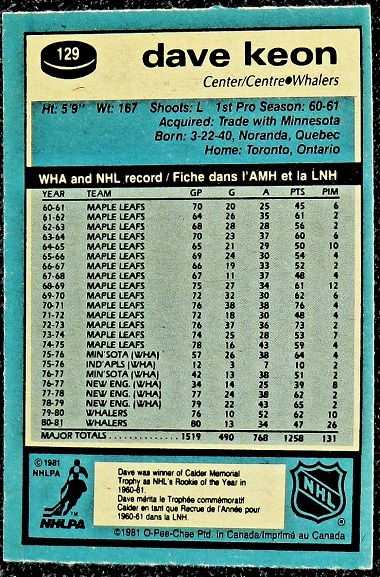 FROM THE 1981–82 O–PEE–CHEE SET (ABOVE), DAVE KEON'S LAST HOCKEY CARD. HE RETIRED AS A WHALER FOLLOWING THAT SEASON (78 GAMES, 19 POINTS), 20 YEARS AFTER HIS ROOKIE CARD (BOTTOM–RIGHT) CAME OUT IN THE 1961–92 PARKHURST SET. AND, SEVEN YEARS AFTER HIS LAST TORONTO MAPLE LEAFS CARD (BOTTOM–RIGHT) IN THE 1974–75 O–PEE–CHEE ISSUE.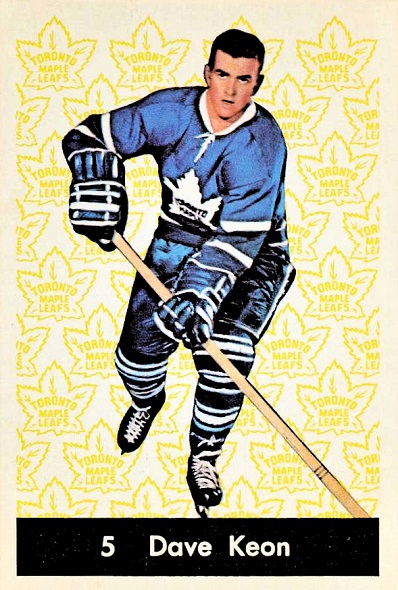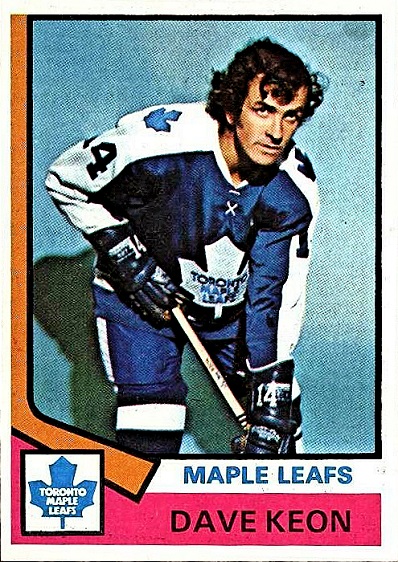 FROM THE 1982–83 O–PEE–CHEE SET. BLAINE STOUGHTON LED THE WHALERS WITH 52 GOALS IN 1981–82. THE ROOKIE CARD OF RON FRANCIS IS LISTED ON E–BAY AT A TOP PRICE OF $962.70 CAD.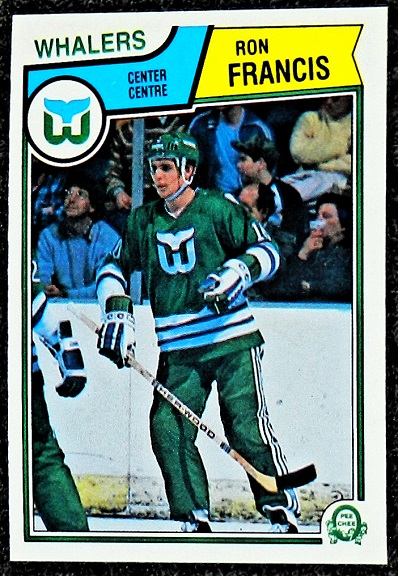 BLAINE STOUGHTON AND RON FRANCIS FROM THE 1983–84 O–PEE–CHEE SET. WEARING COOPERALLS, WITH LONG PANTS (WHICH LASTED TWO SEASONS). IT WAS STOUGHTON'S LAST SEASON IN HARTFORD. FRANCIS, IN HIS THIRD YEAR, HAD 23 GOALS AND 60 ASSISTS.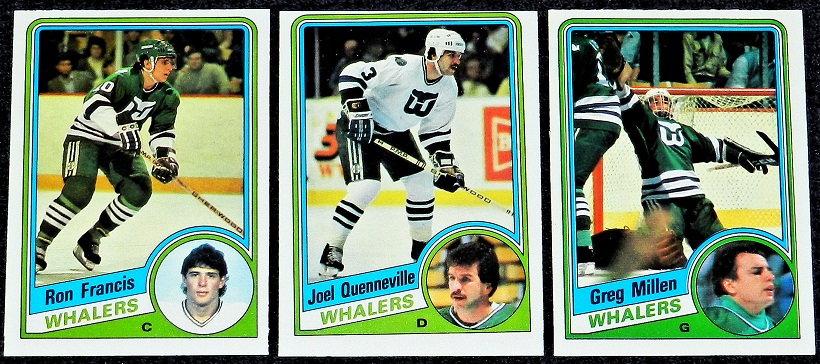 FROM THE O–PEE–CHEE SETS OF 1984–85 (ABOVE) AND 1985–86 (BELOW). DEFENSEMAN JOEL QUENNEVILLE, DRAFTED BY THE LEAFS IN 1978, IS TODAY SECOND, ALL–TIME, TO SCOTTY BOWMAN IN NHL COACHING VICTORIES (1,244 to 969). HE WAS RECENTLY FIRED BY THE FLORIDA PANTHERS FOR HIS INVOLVEMENT (OR LACK THEREOF) IN THE CHICAGO BLACKHAWKS SEX SCANDAL. GOALIE GREG MILLEN WOULD LATER BECOME ONE OF HOCKEY'S TOP TV ANALYSTS.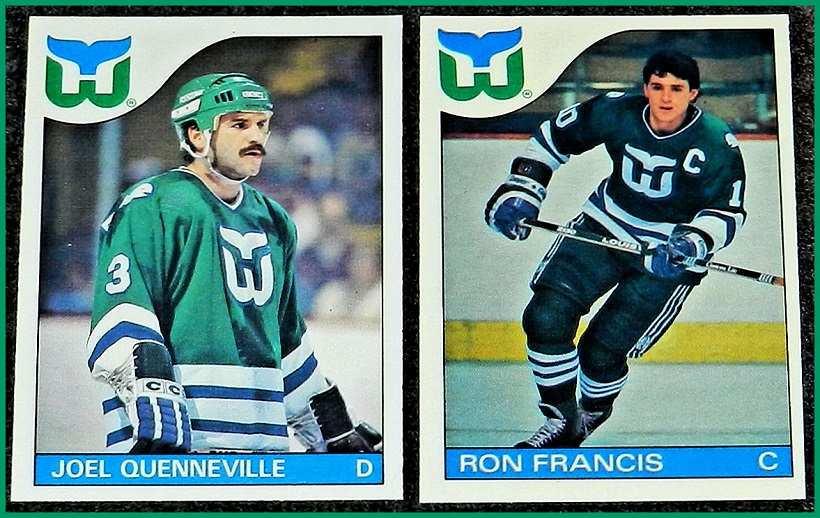 EMAIL: HOWARDLBERGER@GMAIL.COM