***UPDATE DEC. 27 3:15 a.m. — This blog was written and posted just after midnight. A few hours later, the NHL, as predicted, postponed the Pittsburgh at Toronto game, slated for Wednesday night. The Maple Leafs are next scheduled to play at home against Ottawa on Saturday. But, Omicron is still very much in charge. And, the silly "taxi squads" should be prohibited.***
TORONTO (Dec. 27) — According to the general manager of the Toronto Maple Leafs, his team will be "one or two [players] short" for Wednesday night's scheduled home game against the Pittsburgh Penguins. Which was rather absorbing arithmetic by Kyle Dubas in a chat with reporters on Sunday, given that Jack Campbell, Petr Mrazek, Morgan Rielly, William Nylander, Jake Muzzin, T.J. Brodie, Travis Dermott, David Kampf and Ilya Mikheyev are in COVID protocol and unavailable for the match. Merely both National Hockey League goaltenders; the club's top offensive and defensive blue liners and one of its most–reliable goal–scorers. But, if Kyle says "one or two" short, we must believe him. After all, no person representing the Leafs would ever deceive the public.
Of course, it's bound to be irrelevant once league–wide testing results are available.
With the Omicron variant spiraling out of control, the NHL will need to extend its COVID–induced pause beyond Tuesday night… and likely beyond the calendar year. The notion of taxi squads comprised of second and third–tier skaters from the American Hockey League is an affront to fans, particularly those having submitted gobs of cash as season ticket holders. Imagine coughing up close to $800 last summer for a pair of Platinum seats at Scotiabank Arena to watch the Maple Leafs and Penguins, only to be regaled by a depleted Toronto Marlies roster. It's bad business and it shouldn't be allowed. Such nonsense was on display Sunday night in the National Basketball Association when a skeleton Toronto Raptors team got annihilated by 45 points (144–99) in Cleveland.
If there aren't enough quality actors for a performance, the show should be stopped.
On the ice, Omicron's transmissible agent will not decipher between NHL pro and AHL pug.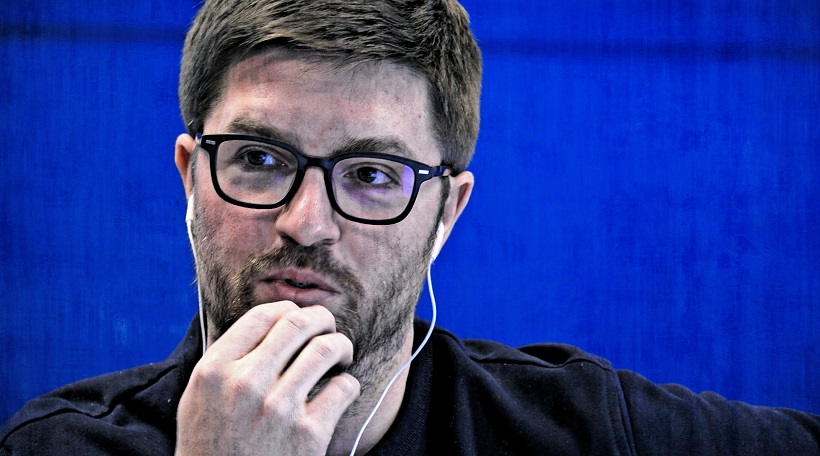 In defense of the Toronto GM, if the league is irresponsible enough to proceed with Wednesday's match, he'll need to assemble 20 bodies. This is where a show of defiance from normally docile Toronto hockey public would be warranted. Even if money is in the bank, a sparse gathering at SBA — far shy of the 50 percent allowable capacity — would send an appropriate message: "Don't give us garbage for gold." There is no indication that limping through the next fortnight with half–cocked rosters will free the NHL from COVID's insufferable grip. Most experts agree that Omicron will continue to disperse angrily through the air for weeks (perhaps months). Neither is it true that the fully vaccinated are safe; even such a well–conditioned athlete as Maple Leafs captain John Tavares told Toronto Star columnist Rosie DiManno that he went through hell while recovering from infection.
"A pounding headache, body aching all over, enervating fatigue. Loss of smell. Then a red–eye flight back to Toronto… and self–isolating at the cottage," led Rosie in her story today after talking to Tavares.
So much for the young and fit being asymptomatic.
Further exposing vulnerable stars to Omicron would bely all that the Gary Bettman administration has stood for during the pandemic. It says here the league will continue its safe approach and pause more games this week.
EMAIL: HOWARDLBERGER@GMAIL.COM