TORONTO (Dec. 28) — It is still, in my view, the best book ever written about the Toronto Maple Leafs. In particular, the absurdity and madness that prevailed around Maple Leaf Gardens in the final years of the Harold Ballard era. I experienced much of it, first–hand, while a freelance writer in the early and mid–1980's, then during my first years at the radio station known as CJCL AM–1430. The Ballard circus occupied more of my time than actually covering hockey games. I still have cassette tapes from the early years of Prime Time Sports (1989 and 1990), as original co–hosts Bob McCown and Bill Watters updated the messy soap opera involving Ballard; his three children; his companion (Yolanda MacMillan)… and the fight for control of the Gardens once the owner passed away.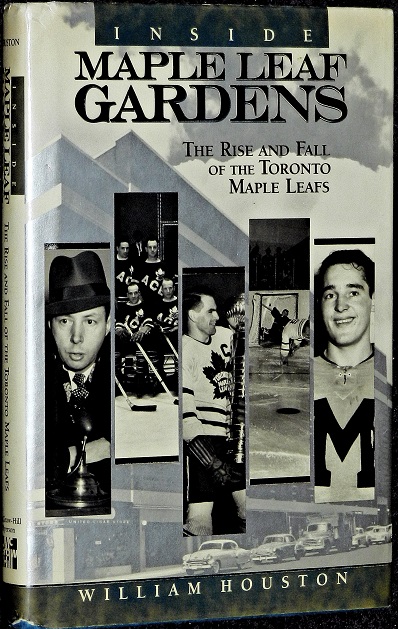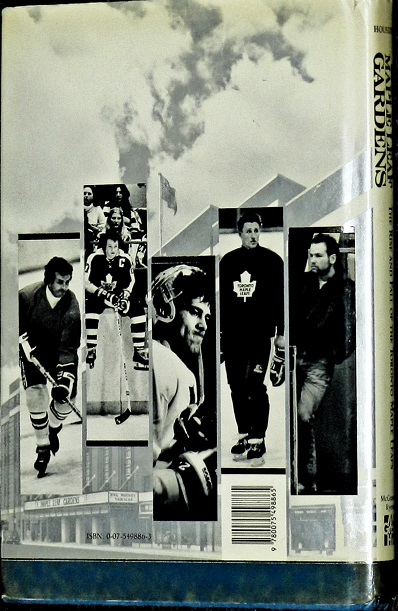 William Houston's 1989 publication — INSIDE MAPLE LEAF GARDENS: The Rise and Fall of the Toronto Maple Leafs — also detailed the worst period in the history of the franchise, the "lost decade" of the 1980's. Between 1981–82 and 1988–89, with Ballard in full control of the Gardens and the hockey club, the Leafs accrued their five lowest point totals (61, 57, 56, 52, 48) in a minimum 70–game schedule. Another 57–point blight occurred in 1990–91, the year after Ballard died. Houston covered the Maple Leafs during that time as a beat reporter at the Globe and Mail, the national newspaper with a Toronto edition that Ballard came to abhor. While other (but, not all) reporters, print and electronic, generally tiptoed around the Leafs and their intimidating, cantankerous owner, Globe staffers Houston, Donald Ramsay and Al Strachan wrote pointedly about the rapid decay of the franchise.
This led to turbulent confrontations that could never happen with today's comparatively soft and compliant media, given that the hockey club is 75 percent controlled by broadcasting giants Rogers and Bell (with Larry Tanenbaum owning the other 25 percent). It was a different era in local sports media coverage that drew the ire of the owner, management and fans of the Maple Leafs, but also served the reading and viewing public more authentically.
It was also, to be fair, an entirely different era of team proprietorship. Ballard, loud and brash, attended every practice, morning skate and game, home and away. He was always around the team. Today, the head honchos of the controlling companies — Tony Staffieri (Rogers) and Mirko Bibic (Bell) — aren't recognizable to most that cover the Leafs. Tanenbaum is well–known and a frequent visitor to the dressing room after games, yet more involved with the Toronto Raptors. Neither does he seek attention. During a crisis, ownership never speaks on behalf of the hockey club, leaving the task to president Brendan Shanahan and/or general manager Kyle Dubas. Shanahan stays in the background, making one or two media appearances a year. Dubas addresses the media more frequently, but only when the situation warrants. So, there is no observable unrest between reporters and the Leafs.
In 1984, Houston decided to write an unauthorized biography of Ballard, who would never have cooperated in such a venture with a man he despised. "When I decided to write the [book], I was not on good terms with [Ballard]," Houston recalled in INSIDE MAPLE LEAF GARDENS. "I had been critical over the years and was barred, at the time from the press box. He wouldn't speak to me except to yell obscenities. As a result, I sent him a letter informing him about the book and requesting an interview. A few weeks later, he came over to me outside the Leaf dressing room in Chicago Stadium after a game against the Blackhawks and said 'are you writing a book about me?' When I replied yes, he countered with 'well, if there is one word — just one word — you'll get your throat cut.' Ballard then wrote me a letter with many of the same silly threats. It had no impact on the project."
Houston contended the book, released for the 1984 holiday season, was "probably as bad, or worse, than he expected." It led to a pair of belligerent episodes while Houston covered the hockey club.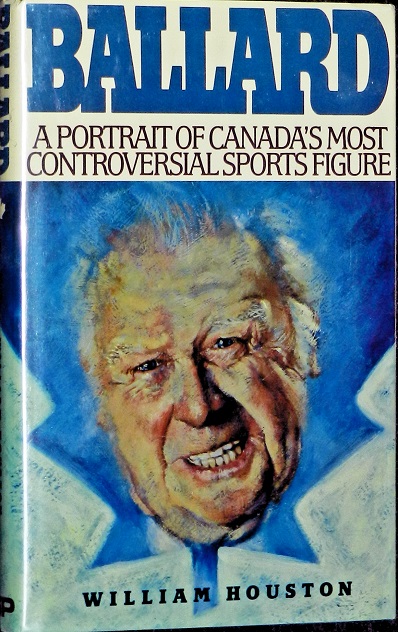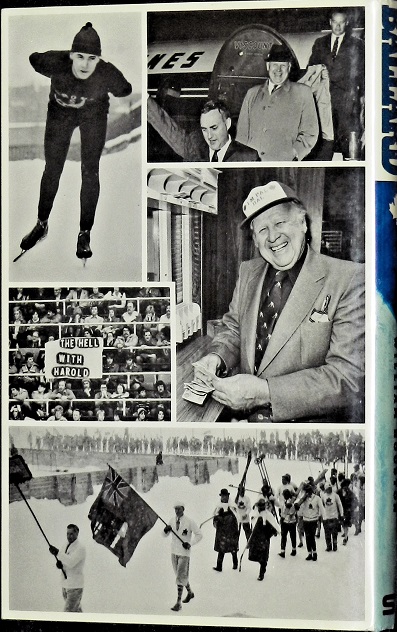 From INSIDE MAPLE LEAF GARDENS:
I was at the Gardens for practice when Ballard appeared, which prompted the other reporters to walk over and talk to him. I followed and then decided to ask a question to test his reaction. When he saw me, his face turned red and the sparks began to fly. "You've got a lot of nerve to talk to me! Who told you you could talk to me?" he raged. "Go on, get outta here." I told him I was just doing my job, which was something I found myself saying quite a bit when I was around Ballard. "You don't work!" he thundered. Then, he started to come after me, fists up, getting ready to swing, face turning purple. At the last second, a couple of reporters stepped between us. His parting words were "they should have smothered you when you were born." 
Near the end of the 1984–85 season, in which the Leafs would finish dead–last in the 21–team NHL, Houston and Ballard engaged in another heated confrontation, this one accompanied by Leafs legend King Clancy.
Again, it was at practice, this time at the North York Centennial Centre. By then, I was getting sick of his bullying.
About halfway through the practice, Ballard walked in with Clancy.
When he saw me, it was the usual "what are you doing here?"
"I'm covering practice, what does it look like I'm doing?"
"Go on, get outta here."
"You don't own this place, it's a public arena," I said. "I'm doing my job."
"You don't work! You're the stupidest son–of–a–bitch I've ever known."
"You've got the worst team in the league and I'm stupid? You're the stupidest son–of–a–bitch I've ever known."
Ballard was taken aback and didn't say anything for a few seconds. Then, he said "where did you get that coffee?" Outside the dressing room, the trainers kept a large urn of coffee for anybody who might be around — a coach, a scout, a reporter. When I told him, he roared "that's not your coffee! Who said you could have it?"
"Do you want some money for it?" I asked.
"Yeah."
I took a dollar out of my wallet, went over to him, and threw it at his feet. As Ballard bent over to pick it up, Clancy stepped in and said in his high voice "no, Harold, you can't take the money! That's his money!"
Then Ballard put his fists up and started coming after me again. But, before he could reach me, Clancy, who seemed half Ballard's size, stepped in front and held him back with two hands.
"Don't hit him, Harold!" screamed King. "Don't hit him!"
The biggest tantrum involving Ballard and the media was one that I happened to attend during my freelance years, 16 months before joining CJCL. Midway through the 1986–87 season, in an effort to prohibit female reporters from entering the Leafs dressing room, Ballard insisted that all media wait in a neutral area for players to be brought forth, one by one, after games. This went over poorly with reporters on deadlines and with the players, who often had to walk into public spaces with only a towel wrapped around them. The sports editors and hockey reporters from the three Toronto newspapers met to discuss the problem. It was decided they would test the ban.
On Feb. 4, 1987, after the Leafs had defeated the Los Angeles Kings at the Gardens, about 20 reporters (myself included) walked into the home dressing room. Houston took it from there in INSIDE MAPLE LEAF GARDENS:
The reaction from the players was one of shock and amusement.
"What are you guys doing here?" said one. "Is this Christmas?" asked another.
The reporters and players chatted for perhaps a minute before Ballard stormed in. In seven years, I had seen Ballard furious many times, usually at me, but I never saw him as upset as he was that night. Instead of turning on the reporters, however, he berated Bob Stellick, brother of Gord Stellick, who had replaced Stan Obodiac as Leafs public relations director. Stellick had been powerless to stop us, but he faced the full force of Ballard's wrath.
(PLEASE FORGIVE THE PROFANE LANGUAGE. THESE ARE DIRECT QUOTES FROM THE BOOK).
"What are these assholes doing here?" Ballard roared. "If you like working here, get 'em the hell out! Get the whole fucking bunch out. Grab 'em by the ass and throw them out! Take that camera and push it on the floor!"
Ballard was still screaming when Stellick asked the visitors to leave. As they walked out, not a word was said by anyone, so I decided to use the old line "we're just trying to do our job."
"You don't work!," Ballard roared. "Get the fuck out of here and don't come back, you four–eyed cunt!"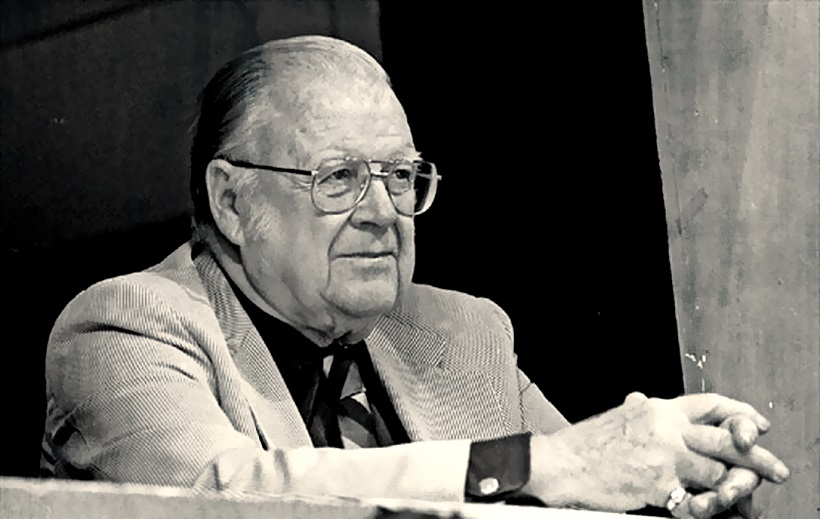 This was all preceded by an incident the previous year (January 1986) in which the Globe and Mail, fed up with Ballard's antics and having been barred from the Leafs dressing room, took matters unto its own. Again, I was on hand for the episode, which involved Maple Leafs coach Mike Nykoluk, but not aware it was about to happen.
Strachan had penned a story critical of Nykoluk in which the coach felt the writer had become personal.
From INSIDE MAPLE LEAF GARDENS:
We decided that Al would attempt to enter the dressing room after the next game. Accompanying Strachan that night was a [Globe and Mail] photographer, ready to take a picture if Strachan was physically ejected. And, that's what happened. Nykoluk saw Al and said "Don't you start running me down, you son–of–a–bitch. I don't want you in here. Now, get the fuck out 'cause you're no goddam sportswriter." Then, he shoved Strachan out the door.
The "set up" was successful in motivating the league to do something. After some pressure, Ballard opened up the room to everyone. But, he wasn't finished fighting. At the same time, he barred Globe writers from the Gardens' press box. We had to buy tickets to watch the games but had nowhere to work afterward. Sometimes, the reporter would work out of a room rented at the hotel next to the Gardens. With Strachan and I allowed into the dressing room, it meant we could be part of the group that interviewed Nykoluk after games. But, Nykoluk literally ran to get away from us. He refused to talk to us or answer questions in our presence. "Sorry, fellas," he said to the others, "there's a bad smell in here." Other times, he would say "sorry, the dirty, stinking…" and would walk away.
Ballard would also take out his anger on player agents, once becoming vehemently racist. From Houston:
One day, in early 1981, Ballard sat in the stands at North York Centennial watching his team practice when a man in a suit and overcoat, carrying a briefcase, walked in and sat down with two reporters: Frank Orr of the Toronto Star and Suneel Joshi of CFRB radio. Ballard turned to Curly Davies, who operated the arena, and said "Curly, who's the fucking Indian?"
"That's Suneel Joshi," Davies replied. "He works for CFRB."
"Not THAT Indian," said Ballard. "The other fucking Indian. Who let him into my practice?"
The man was Norm Caplan, an agent from Montreal. He was Jewish. When Ballard was told that Caplan had received permission from [general manager Punch] Imlach to attend the practice, he said "Punch Imlach does not pay the bills around here and I don't want any agents conducting business on my time. Tell him to open an office on Bathurst Street or rent a room somewhere. Just get him out of here."
Davies took Caplan to his arena office for the remainder of the practice.
We sure live in different times as it pertains to the Maple Leafs and the media.
MORE NHL GAMES POSTPONED
As predicted in this corner, the NHL has lopped off another nine games resulting from the Omicron outbreak and attendance restrictions at Canadian arenas. Most–glaringly is the Jan. 3 Carolina at Toronto match in which Hurricanes goalie Frederik Andersen was set to play at Scotiabank Arena against his former team. The league said the games would be re–scheduled later in the season "… when such restrictions may be eased or lifted."
As well, the Jan. 12 Bruins at Canadiens encounter has been switched to the TD Garden in Boston.
The full slate of additional postponements announced today: Dec. 31- Pittsburgh at Ottawa, Winnipeg at Calgary. Jan. 3- Carolina at Toronto. Jan. 4- Washington at Montreal. Jan. 6- Toronto at Montreal. Jan. 8- Buffalo at Montreal, Seattle at Winnipeg. Jan. 10- Columbus at Montreal, Minnesota at Winnipeg.
With two more games postponed, the Maple Leafs — should they actually play this Saturday at home to Ottawa — will have that lone game over a span of 22 days (Dec. 14 to Jan. 5), whereupon Connor McDavid, Leon Draisaitl, Zach Hyman and the Edmonton Oilers are scheduled pay their lone visit of the season to SBA.
EMAIL: HOWARDLBERGER@GMAIL.COM