TORONTO (Dec. 22) — Welcome to the 2021 Christmas break, where people that normally travel to exotic destinations are staying put and the main roads here in Toronto are typically snarled from 7 a.m. to 11 p.m.
I suspect it's no different in Buffalo, Boston, Chicago, New York, Philadelphia, Pittsburgh or any northern outpost. "Holiday" traffic is a misnomer during COVID–19. This is also a moment in which the National Hockey League has moved into "full lockdown"… one day earlier than it lapses into "full lockdown" during a normal season. The airborne and easily transmissible Omicron strain of the coronavirus forced 11 teams to suspend activity in the past 10 days and resulted in 50 games being postponed. Without any apparent skepticism amid those that cover the NHL in the mainstream media, we are told the hockey season will "resume as normal" in five days time (Dec. 27).
Which is rather intriguing as it pertains to the Toronto Maple Leafs, scheduled for a game in Columbus that night. If the puck drops at Nationwide Arena, the visitors will be minus a few key figures: Jack Campbell, Petr Mrazek, Rasmus Sandin, T.J. Brodie, Travis Dermott, David Kampf and Ilya Mikheyev — none of whom will be eligible to make the trip under current NHL guidelines. Providing they test negative on game day, it's likely that John Tavares, Alex Kerfoot, Wayne Simmonds and Jason Spezza could suit up, having completed, the previous afternoon, the mandatory 10 days of COVID isolation. With both roster goalies and three roster defensemen sidelined, however, the Maple Leafs will be terribly shorthanded. As are the COVID–infested Toronto Marlies of the AHL.
The Blue Jackets won't be able to dress Boone Jenner, Jack Roslovic or Gabriel Carlsson, all of whom went into isolation on Dec. 19. This, of course, presupposes that no further infection will materialize during the NHL lockdown — hardly a guarantee considering that Mrazek, Kampf, Mikheyev and Sandin were diagnosed three days after the Maple Leafs suspended activity. With one–third of teams in full shutdown mode, the  scenario will come into play elsewhere on Monday night, when 14 games are scheduled, with only Philadelphia, New York Islanders, Tampa Bay and Montreal idle. Given that Omicron continues to multiply uncontrollably, what happens when NHL players across the continent are again fully exposed to one another? Quite frankly, it's a rhetorical question.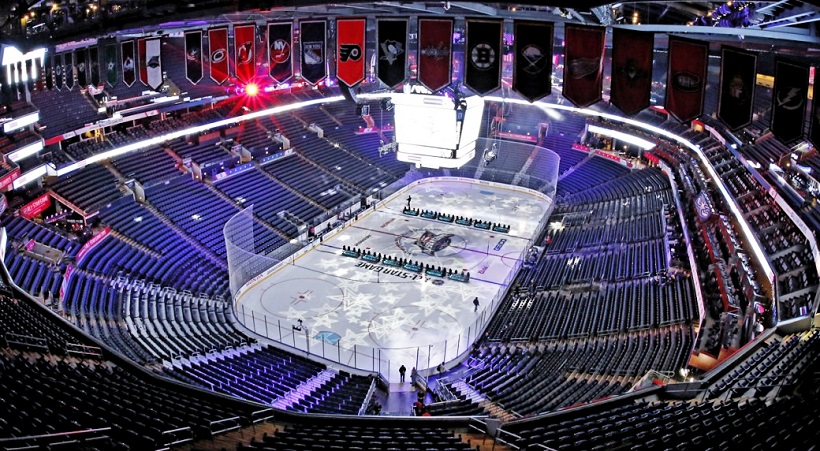 NATIONWIDE ARENA IN COLUMBUS, SITE OF THE NEXT LEAFS GAME ON THE NHL SCHEDULE.
Other such mysteries abound. For example, if vaccinated and infected with a breakthrough of either the original COVID strain or the subsequent Delta variant, can a person quickly be re–infected by Omicron? "Absolutely, they can," opined a medical doctor of more than 30 years experience. "I'm not suggesting it's probable… but possible? Without question. That's the transmissible nature of Omicron and we simply don't know enough about it. Hockey players and other professional athletes are generally young, fit and healthy people. If infected, most will likely experience mild symptoms. But, they will also become asymptomatic transmitters to more–vulnerable segments of the population. That's why the NHL, under no circumstance, should eliminate the 10–day quarantine period."
Neither would I expect the Gary Bettman administration to throw such caution to the wind. The NHL and National Basketball Association have, to their credit, followed strict guidelines to protect players, coaches and other staff. The imperious National Football League, conversely, believes it would survive nuclear carnage that obliterates the rest of mankind. As such, it moves forward haphazardly. And, most likely, with unpleasant issues on the horizon.
The big question shortly upon us seems easy to answer: Will COVID/Delta/Omicron continue to infect NHL players after the brief lockdown, thereby prompting more games to be postponed and teams, perhaps, to suspend activity? "It's irrational to believe that the pattern of the past few weeks will suddenly abate," said the doctor with whom I consulted. "Of course more hockey players will test positive, as with the rest of the population. For what period of time is anyone's guess. But, I suspect the outbreaks will linger well into the new year. And, there's no question that COVID–19 will continue to mutate. What we don't know is how contagious future variants will be… or how resistant they are to current immunization. This is the trickiest pathogen we've ever seen."
It therefore seems Utopian to comprehend the NHL completing a full, 82–game season in time for the playoffs to begin, on schedule, in late–April. Providing that the coronavirus doesn't wipe out a massive block of games, a number of postponed matches will be re–scheduled during the now–redundant Feb. 3–22 pause for the Beijing Winter Olympics. But, only a rapid, entirely unforeseen decline in COVID infections will allow the league to continue without further interruption… and for all postponements to be made up in time for a late–April commencement of the Stanley Cup tournament. Expect COVID to resume its frolic through the NHL in the coming weeks.
MY UPDATED TOP 3 LISTS
During the expansion era, which began in 1967–68, a total of 42 teams have played in the NHL, including two representations from Minnesota, Atlanta, Denver and Winnipeg.
For each of the 42 clubs, I list, below, the top three overall players; defensemen; goalies and coaches. All choices were purely subjective. Many were quite logical. Some, rather surprising. In a couple of instances, there weren't three choices. Where decisions were close, playoff achievement, as always warranted, superseded that of the regular schedule (for example, Ed Belfour finishing behind Curtis Joseph, Felix Potvin and Mike Palmateer among Toronto Maple Leafs goalies). Undoubtedly, there will be players whose names you aren't familiar with. Perhaps even a foreign club or two. Again, selections originate in 1967–68, when the NHL expanded from six to 12 teams:
TOP 3 PLAYERS IN POST–EXPANSION ERA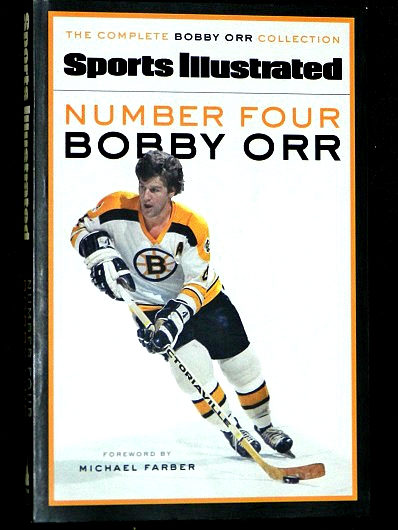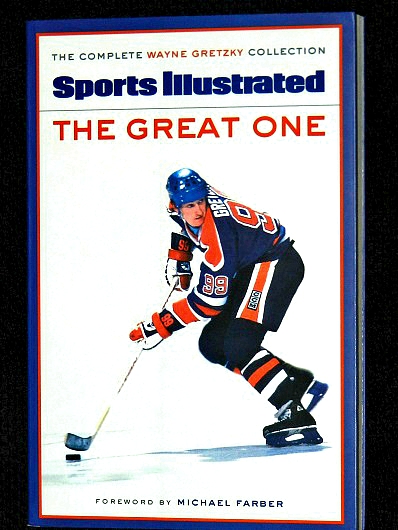 BOSTON BRUINS: Bobby Orr / Phil Esposito / Raymond Bourque
CHICAGO BLACKHAWKS: Patrick Kane / Jonathan Toews / Denis Savard
DETROIT RED WINGS: Steve Yzerman / Nicklas Lidstrom / Pavel Datsyuk
MONTREAL CANADIENS: Guy Lafleur / Larry Robinson / Jacques Lemaire
NEW YORK RANGERS: Brian Leetch / Mark Messier / Rod Gilbert
TORONTO MAPLE LEAFS: Darryl Sittler / Borje Salming / Mats Sundin
CALIFORNIA SEALS (1967–76): Joey Johnston / Walt McKechnie / Reggie Leach
LOS ANGELES KINGS: Marcel Dionne / Wayne Gretzky / Luc Robitaille
MINNESOTA NORTH STARS (1967–93): Neal Broten / Dino Ciccarelli / Brian Bellows
PHILADELPHIA FLYERS: Bobby Clarke / Eric Lindros / Bill Barber
PITTSBURGH PENGUINS: Mario Lemieux / Jaromir Jagr / Sidney Crosby
ST. LOUIS BLUES: Brett Hull / Bernie Federko / Alex Pietrangelo
BUFFALO SABRES: Gilbert Perreault / Richard Martin / Craig Ramsay
VANCOUVER CANUCKS: Pavel Bure / Henrik Sedin / Daniel Sedin
ATLANTA FLAMES (1972–80): Tom Lysiak / Eric Vail / Guy Chouinard
NEW YORK ISLANDERS: Mike Bossy / Denis Potvin / Bryan Trottier
KANSAS CITY SCOUTS (1974–76): Wilf Paiement / Guy Charron / Simon Nolet
WASHINGTON CAPITALS: Alex Ovechkin / Mike Gartner / Rod Langway
CLEVELAND BARONS (1976–78): Dennis Maruk / Al MacAdam / Mike Fidler
COLORADO ROCKIES (1976–82): Wilf Paiement / Paul Gardner / Lanny McDonald
EDMONTON OILERS: Wayne Gretzky / Mark Messier / Paul Coffey
HARTFORD WHALERS (1979–97): Ron Francis / Blaine Stoughton / Kevin Dineen
QUEBEC NORDIQUES (1979–95): Peter Stastny / Michel Goulet / Joe Sakic
WINNIPEG JETS (1979–96): Dale Hawerchuk / Tomas Steen / Paul MacLean
CALGARY FLAMES (Since 1980): Jarome Iginla / Theoren Fleury / Al MacInnis
NEW JERSEY DEVILS (Since 1982): Scott Stevens / Scott Niedermayer / Patrik Elias
SAN JOSE SHARKS: Joe Thornton / Patrick Marleau / Joe Pavelski
OTTAWA SENATORS: Daniel Alfredsson / Erik Karlsson / Jason Spezza
TAMPA BAY LIGHTNING: Steven Stamkos / Victor Hedman / Nikita Kucherov
ANAHEIM DUCKS: Teemu Selanne / Scott Niedermayer / Paul Kariya
DALLAS STARS (Since 1993): Mike Modano / Jamie Benn / Sergei Zubov
FLORIDA PANTHERS: Aleksander Barkov / Jonathan Huberdeau / Pavel Bure
COLORADO AVALANCHE (Since 1995): Joe Sakic / Peter Forsberg / Nathan MacKinnon
ARIZONA COYOTES (Since 1996): Shane Doan / Keith Tkachuk / Oliver Ekman–Larsson
CAROLINA HURRICANES (Since 1997): Eric Staal / Rod Brind'Amour / Jeff Skinner
NASHVILLE PREDATORS: Roman Josi / David Legwand / Shea Weber
ATLANTA THRASHERS (1999–2011): Ilya Kovalchuk / Marc Savard / Dany Heatley
COLUMBUS BLUE JACKETS: Rick Nash / Cam Atkinson / Seth Jones
MINNESOTA WILD: Mikko Koivu / Zach Parise / Ryan Suter
WINNIPEG JETS (Since 2011): Blake Wheeler / Mark Scheifele / Nikolaj Ehlers
VEGAS GOLDEN KNIGHTS: Johnathan Marchessault / William Karlsson / Reilly Smith
SEATTLE KRAKEN: Jordan Eberle / Jared McCann / Jaden Schwartz
TOP 3 DEFENSEMEN IN THE POST–EXPANSION ERA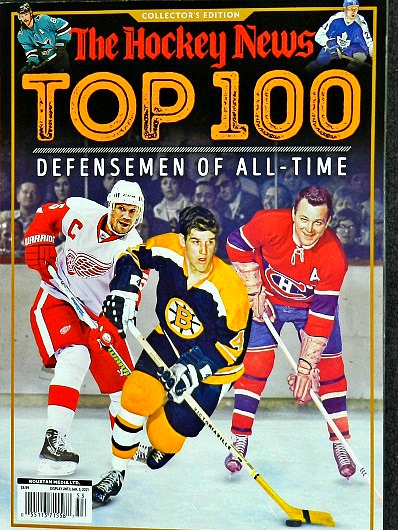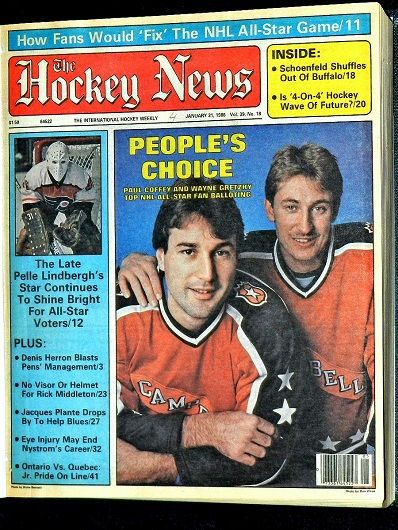 BOSTON BRUINS: Bobby Orr / Raymond Bourque / Zdeno Chara
CHICAGO BLACKHAWKS: Duncan Keith / Doug Wilson / Chris Chelios
DETROIT RED WINGS: Nicklas Lidstrom / Vladimir Konstantinov / Reed Larson
MONTREAL CANADIENS: Larry Robinson / Serge Savard / Guy Lapointe
NEW YORK RANGERS: Brian Leetch / Brad Park / Ron Greschner
TORONTO MAPLE LEAFS: Borje Salming / Tomas Kaberle / Ian Turnbull
CALIFORNIA SEALS (1967–76): Rick Hampton / Carol Vadnais / Dick Redmond
LOS ANGELES KINGS: Drew Doughty / Rob Blake / Larry Murphy
MINNESOTA NORTH STARS (1967–93): Craig Hartsburg / Brad Maxwell / Curt Giles
PHILADELPHIA FLYERS: Mark Howe / Eric Desjardins / Jim Watson
PITTSBURGH PENGUINS: Paul Coffey / Kris Letang / Randy Carlyle
ST. LOUIS BLUES: Al MacInnis / Chris Pronger / Alex Pietrangelo
BUFFALO SABRES: Phil Housley / Jerry Korab / Jim Schoenfeld
VANCOUVER CANUCKS: Kevin Bieksa / Sami Salo / Alex Edler
ATLANTA FLAMES (1972–80): Randy Manery / Pat Quinn / David Shand
NEW YORK ISLANDERS: Denis Potvin / Stefan Persson / Ken Morrow
KANSAS CITY SCOUTS (1974–76): Gary Bergman / Brent Hughes / Ken Murray
WASHINGTON CAPITALS: Rod Langway / John Carlson / Scott Stevens
CLEVELAND BARONS (1976–78): Rick Hampton / Mike Christie / Jim Neilson
COLORADO ROCKIES (1976–82): Rob Ramage / Barry Beck / John Van Boxmeer
EDMONTON OILERS: Paul Coffey / Kevin Lowe / Chris Pronger
HARTFORD WHALERS (1979–97): Mark Howe / Ulf Samuelsson / David Babych
QUEBEC NORDIQUES (1979–95): Normand Rochefort / Mario Marois / Randy Moller
WINNIPEG JETS (1979–96): Phil Housley / Randy Carlyle / Dave Ellett
CALGARY FLAMES (Since 1980): Al MacInnins / Gary Suter / Paul Reinhart
NEW JERSEY DEVILS (Since 1982): Scott Stevens / Scott Niedermayer / Ken Daneyko
SAN JOSE SHARKS: Brent Burns / Marc–Edouard Vlasic / Dan Boyle
OTTAWA SENATORS: Erik Karlsson / Wade Redden / Chris Phillips
TAMPA BAY LIGHTNING: Victor Hedman / Dan Boyle / Anton Stralman
ANAHEIM DUCKS: Chris Pronger / Scott Niedermayer / Hampus Lindholm
DALLAS STARS (Since 1993): Sergei Zubov / Derian Hatcher / John Klingberg
FLORIDA PANTHERS: Aaron Ekblad / Robert Svehla / Brian Campbell
COLORADO AVALANCHE (Since 1995): Adam Foote / Rob Blake / Cale Makar
ARIZONA COYOTES (Since 1996): Teppo Numinen / Oliver Ekman–Larsson / Oleg Tverdovsky
CAROLINA HURRICANES (Since 1997): Jacob Slavin / Brett Pesce / Glen Wesley
NASHVILLE PREDATORS: Roman Josi / Shea Weber / Ryan Ellis
ATLANTA THRASHERS (1999–2011): Tobias Enstrom / Andy Sutton / Niclas Havelid
COLUMBUS BLUE JACKETS: Seth Jones / Zach Werenski / David Savard
MINNESOTA WILD: Ryan Suter / Jared Spurgeon / Matt Dumba
WINNIPEG JETS (Since 2011): Dustin Byfuglien / Jacob Trouba / Tyler Myers
VEGAS GOLDEN KNIGHTS: Alex Pietrangelo / Nate Schmidt / Brayden McNabb
SEATTLE KRAKEN: Jamie Oleksiak / Vince Dunn / Carson Soucy
TOP 3 GOALIES IN POST–EXPANSION ERA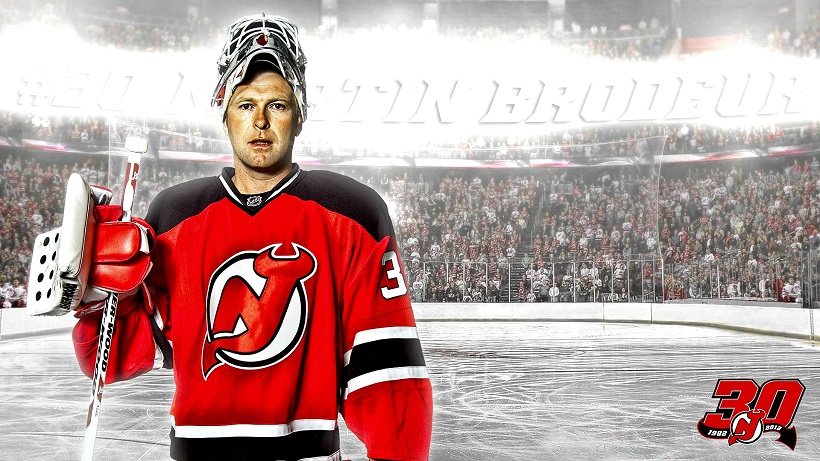 BOSTON BRUINS: Tim Thomas / Tuukka Rask / Gerry Cheevers
CHICAGO BLACKHAWKS: Corey Crawford / Tony Esposito / Ed Belfour
DETROIT RED WINGS: Chris Osgood / Mike Vernon / Dominik Hasek
MONTREAL CANADIENS: Ken Dryden / Patrick Roy / Carey Price
NEW YORK RANGERS: Mike Richter / Henrik Lundqvist / Ed Giacomin
TORONTO MAPLE LEAFS: Curtis Joseph / Felix Potvin / Mike Palmateer
CALIFORNIA SEALS (1967–76): Gilles Meloche / Gary Simmons / Gary Smith
LOS ANGELES KINGS: Jonathan Quick / Rogie Vachon / Kelly Hrudey
MINNESOTA NORTH STARS (1967–93): Cesare Maniago / Gilles Meloche / Jon Casey
PHILADELPHIA FLYERS: Bernie Parent / Ron Hextall / Pelle Lindberg
PITTSBURGH PENGUINS: Tom Barrasso / Marc–Andre Fleury / Matt Murray
ST. LOUIS BLUES: Jordan Binnington / Curtis Joseph / Mike Liut
BUFFALO SABRES: Dominik Hasek / Ryan Miller / Don Edwards
VANCOUVER CANUCKS: Roberto Luongo / Kirk McLean / Richard Brodeur
ATLANTA FLAMES (1972–80): Dan Bouchard / Phil Myre / Pat Riggin
NEW YORK ISLANDERS: Billy Smith / Glenn Resch / Rick DiPietro
KANSAS CITY SCOUTS (1974–76): Denis Herron / Michel Plasse / Peter McDuffe
WASHINGTON CAPITALS: Braden Holtby / Olaf Kolzig / Don Beaupre
CLEVELAND BARONS (1976–78): Gilles Meloche / Gary Edwards / Gary Simmons
COLORADO ROCKIES (1976–82): Michel Plasse / Doug Favell / Glenn Resch
EDMONTON OILERS: Grant Fuhr / Bill Ranford / Dwayne Roloson
HARTFORD WHALERS (1979–97): Mike Liut / Sean Burke / Peter Sidorkiewicz
QUEBEC NORDIQUES (1979–95): Dan Bouchard / Mario Gosselin / Clint Malarchuk
WINNIPEG JETS (1979–96): Bob Essensa / Nikolai Khabibulin / Brian Hayward
CALGARY FLAMES (Since 1980): Mike Vernon / Miikka Kiprusoff / Rejean Lemelin
NEW JERSEY DEVILS (Since 1982): Martin Brodeur / Cory Schneider / Chris Terreri
SAN JOSE SHARKS: Evgeni Nabokov / Martin Jones / Antti Niemi
OTTAWA SENATORS: Craig Anderson / Ray Emery / Patrick Lalime
TAMPA BAY LIGHTNING: Andrei Vasilevskiy / Nikolai Khabibulin / Ben Bishop
ANAHEIM DUCKS: Jean–Sebastien Giguere / John Gibson / Frederik Andersen
DALLAS STARS (Since 1993): Ed Belfour / Marty Turco / Anton Khudobin
FLORIDA PANTHERS: Roberto Luongo / John Vanbiesbrouck / Tomas Vokoun
COLORADO AVALANCHE (Since 1995): Patrick Roy / Semyon Varlamov / David Aebischer
ARIZONA COYOTES (Since 1996): Mike Smith / Ilya Bryzgalov / Sean Burke
CAROLINA HURRICANES (Since 1997): Cam Ward / Arturs Irbe / Petr Mrazek
NASHVILLE PREDATORS: Pekka Rinne / Tomas Vokoun / Mike Dunham
ATLANTA THRASHERS (1999–2011): Kari Lehtonen / Ondrej Pavelec / Pasi Nurminen
COLUMBUS BLUE JACKETS: Sergei Bobrovsky / Joonas Korpisalo / Steve Mason
MINNESOTA WILD: Devan Dubnyk / Niklas Backstrom / Manny Fernandez
WINNIPEG JETS (Since 2011): Connor Hellebuyck / Ondrej Pavelec / Michael Hutchinson
VEGAS GOLDEN KNIGHTS: Marc–Andre Fleury / Robin Lehner / Malcolm Subban
SEATTLE KRAKEN: Chris Driedger / Philipp Graubauer / Joey Daccord
TOP 3 COACHES IN POST–EXPANSION ERA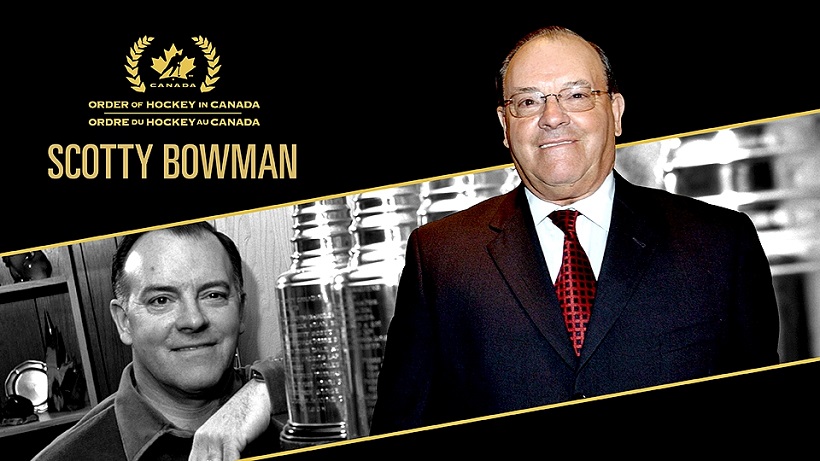 BOSTON BRUINS: Claude Julien / Don Cherry / Harry Sinden
CHICAGO BLACKHAWKS: Joel Quenneville / Billy Reay / Mike Keenan
DETROIT RED WINGS: Scotty Bowman / Mike Babcock / Jacques Demers
MONTREAL CANADIENS: Scotty Bowman / Pat Burns / Jacques Demers
NEW YORK RANGERS: Emile Francis / Alain Vigneault / Mike Keenan
TORONTO MAPLE LEAFS: Pat Quinn / Pat Burns / Roger Neilson
CALIFORNIA SEALS (1967–76): Fred Glover / Jack Evans / Vic Stasiuk
LOS ANGELES KINGS: Darryl Sutter / Bob Pulford / Barry Melrose
MINNESOTA NORTH STARS (1967–93): Glen Sonmor / Jack Gordon / Bob Gainey
PHILADELPHIA FLYERS: Fred Shero / Mike Keenan / Pat Quinn
PITTSBURGH PENGUINS: Mike Sullivan / Scotty Bowman / Dan Bylsma
ST. LOUIS BLUES: Joel Quenneville / Ken Hitchcock / Scotty Bowman
BUFFALO SABRES: Lindy Ruff / Floyd Smith / Scotty Bowman
VANCOUVER CANUCKS: Alain Vingneault / Pat Quinn / Marc Crawford
ATLANTA FLAMES (1972–80): Fred Creighton / Al MacNeil / Bernie Geoffrion
NEW YORK ISLANDERS: Al Arbour / Barry Trotz / Jack Capuano
KANSAS CITY SCOUTS (1974–76): Bep Guidolin / Eddie Bush / Sid Abel
WASHINGTON CAPITALS: Barry Trotz / Bruce Boudreau / Ron Wilson
CLEVELAND BARONS (1976–78): Jack Evans (only coach in two–year history)
COLORADO ROCKIES (1976–82): Bill MacMillan / Johnny Wilson / Don Cherry
EDMONTON OILERS: Glen Sather / Craig MacTavish / John Muckler
HARTFORD WHALERS (1979–97): Jack Evans / Rick Ley / Paul Maurice
QUEBEC NORDIQUES (1979–95): Michel Bergeron / Pierre Page / Marc Crawford
WINNIPEG JETS (1979–96): Dan Maloney / Barry Long / John Paddock
CALGARY FLAMES (Since 1980): Terry Crisp / Bob Johnson / Darryl Sutter
NEW JERSEY DEVILS (Since 1982): Jacques Lemaire / Larry Robinson / Pat Burns
SAN JOSE SHARKS: Peter DeBoer / Ron Wilson / Todd McLellan
OTTAWA SENATORS: Jacques Martin / Bryan Murray / Paul MacLean
TAMPA BAY LIGHTNING: Jon Cooper / John Tortorella / Guy Boucher
ANAHEIM DUCKS: Randy Carlyle / Bruce Boudreau / Ron Wilson
DALLAS STARS (Since 1993): Ken Hitchcock / Dave Tippett / Rick Bowness
FLORIDA PANTHERS: Doug MacLean / Gerard Gallant / Bob Boughner
COLORADO AVALANCHE (Since 1995): Bob Hartley / Marc Crawford / Joel Quenneville
ARIZONA COYOTES (Since 1996): Dave Tippett / Bob Francis / Rick Tocchet
CAROLINA HURRICANES (Since 1997): Peter Laviolette / Paul Maurice / Rod Brind'Amour
NASHVILLE PREDATORS: Barry Trotz / Peter Laviolette / John Hynes
ATLANTA THRASHERS (1999–2011): Bob Hartley / John Anderson / Curt Fraser
COLUMBUS BLUE JACKETS:  John Tortorella / Ken Hitchcock / Todd Richards
MINNESOTA WILD: Jacques Lemaire / Mike Yeo / Bruce Boudreau
WINNIPEG JETS (Since 2011): Paul Maurice / Claude Noel / Dave Lowry
VEGAS GOLDEN KNIGHTS: Gerard Gallant / Peter DeBoer (only coaches)
SEATTLE KRAKEN: Dave Hakstol (only coach)
EMAIL: HOWARDLBERGER@GMAIL.COM