TORONTO (Jan. 11) — I keep reading how the "tightly bonded" dressing room of the Toronto Maple Leafs cannot be disrupted by such a miscreant as Evander Kane. At the same time, I remind myself that the Leafs, amid doting brotherhood, haven't prevailed in a single round of Stanley Cup competition since 2004… and that the club will be squeezed, as never before, against the salary cap ceiling after the current National Hockey League schedule.
Assorted misadventures have sullied the character and standing of the fourth pick from the 2009 NHL draft (by the Atlanta Thrashers). Assault and harassment charges were followed by gambling debt and bankruptcy; game–betting allegations; domestic violence accusations and contravention of the league's COVID–19 protocol. Beyond that, Kane has been a model citizen (sigh). That he continues to pique the curiosity of NHL general managers and coaches pertains to 264 goals and 506 points in 769 regular–season matches with Atlanta/Winnipeg, Buffalo and San Jose. In nine of his 12 seasons, he has scored a minimum of 19 goals; twice reaching 30, with other totals of 29, 28, and 26. He carries his 6–foot–2, 210–pound frame malevolently, thrice attaining triple figures in penalty minutes. When focused and performing to standard, he has ranked among the elite left–wingers in pro hockey.
The Maple Leafs have a full compliment of gifted forwards and appear to need help, as always, on the blue line.
But, the situation up front is about to change.

EVANDER KANE, WEARING HIS ORIGINAL NHL JERSEY, IS CHASED BY SIDNEY CROSBY OF PITTSBURGH AT PHILIPS ARENA IN ATLANTA ON APR. 10, 2010. GETTY IMAGES/NHL
No person covering the Leafs in the mainstream media has yet summoned the nerve to acknowledge that one of Auston Matthews, Mitch Marner or William Nylander will be playing elsewhere next season. But, simple mathematics indicate there is virtually no chance the Big 4 forwards can stay together beyond 2021–22. As I've pointed out on several occasions, the flat salary cap of $81.5 million cannot reasonably accommodate six players (John Tavares, Matthews, Marner, Nylander, Morgan Rielly, Jack Campbell) gobbling up roughly $54 million. Which is almost certain to be the tally with the Maple Leafs once Rielly's $2.5 million raise comes into effect and once goalie Jack Campbell — should he choose, amid pending unrestricted free agency, to remain with the Blue and White — deservedly moves from $1.6 to $5 or $6 million per season on a new contract. Additionally, forward Ilya Mikheyev will bump up from his $1.645 million stipend (probably to $3 million); restricted free agent Ondrej Case from $1.25 also to $3 million while defense prospects Rasmus Sandin and Tim Liljegren emerge from entry level salary constraint. That will account for roughly $64 million, leaving a mere $17.5 million for the remaining 13 roster spots.
How, then, will the Leafs accommodate the other 10 players already committed to for next season (Alex Kerfoot, Nick Ritchie, David Kampf, Michael Bunting, Wayne Simmonds, Jake Muzzin, T.J. Brodie, Justin Holl, Travis Dermott, Petr Mrazek), totalling $27.275 million against the cap? Without the limit increasing to nearly $92 million?
As you can see, something major will need to be sacrificed. Which brings us back to Kane.
For the sake of argument, let's assume the Leafs unload Marner's $10,903,000 stipend for prospects and draft picks. Until showing he can proceed on the straight and narrow, Kane, if signed for the balance of this season, will not command a mega–contract, in term or salary. Toronto could therefore fill Marner's vacancy with a talented forward that consumes perhaps $2.5 million next year on a short–term arrangement. Which would free up roughly $8.4 million — still not enough to account for all the others, but clearly a large sum of cap relief (of course, there are other suitors for Kane, so Toronto cannot dither). Additional roster maneuvering will be required for the Leafs to ice a contending team beyond the current schedule. Not every player mentioned above will return. As always with the top–loaded Maple Leafs, cheaper options will come into effect. And, that's without incorporating the cost of another solid NHL defenseman, which the club sorely needs by the Mar. 21 NHL trade deadline this season.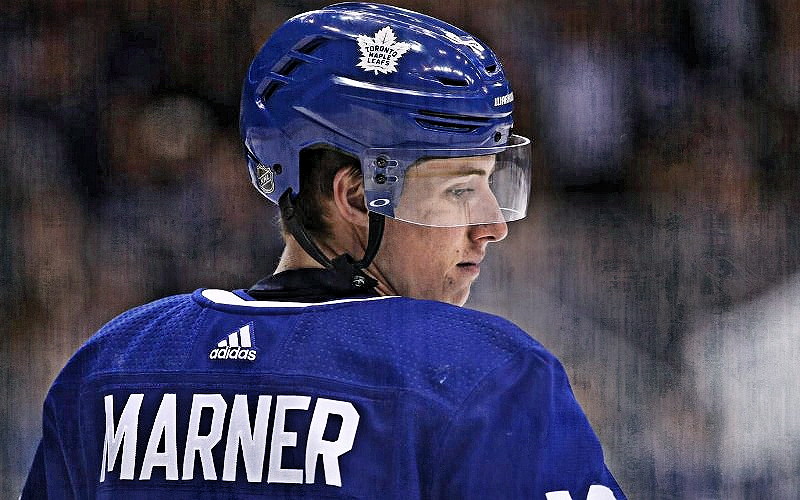 When the dust clears, Kane will probably settle on a more–appropriate suitor than Toronto. Edmonton general manager Ken Holland acknowledged interest earlier today. Before he signs anywhere, the grievance filed by the NHL Players Association against San Jose terminating Kane's contract must be resolved. My point is that he would help the Leafs compensate, next season, for the loss of such a forward as Marner. To repeat: Six core–players accounting for $54 million of the flat cap doesn't work. Tavares is locked in. Neither Campbell nor Rielly will be moved. Which leaves one of Matthews, Marner or Nylander to be forfeited. It would be fascinating to know how Brendan Shanahan, Kyle Dubas and Brandon Pridham are scheming to overcome this problem.
EMAIL: HOWARDLBERGER@GMAIL.COM