TORONTO (Mar. 19) — As a kid growing up in the early 1970's, Florida was a far away place my parents visited each year in February. It was home to Don Shula, Larry Csonka, Nick Buoniconti and the best football team ever: the undefeated 1972 Miami Dolphins, winner of Super Bowl VII. Later, in my teens, the Gulf coast of Florida became spring home to a new baseball team, the Toronto Blue Jays. Until then, it's likely no one in this part of the world knew about the sleepy enclave 24.4 miles northwest of Tampa. Dunedin grew as part of our vocabulary.
At the time, there was no connection between Florida and hockey. It was a place we went to get away from hockey for a couple of weeks over the Christmas break. The closest team to Miami Beach was 665 miles north, in Atlanta. Then, when the Flames relocated to Calgary (in 1980), it became Washington, 1,054.5 miles away.
Keeping track of the Toronto Maple Leafs from Florida was altogether different in the mid–70's. There was no Internet nor any mobile devices. All we had were the local TV stations, which may or may not provide National Hockey League scores on their late–night sportscasts. Almost never would they show game highlights; college basketball took precedence. It wasn't until the following day, in the Miami Herald or Fort Lauderdale Sun–Sentinel, that the details were available. Both newspapers ran NHL summaries from the previous night. I was always anxious to discover whether Darryl Sittler, Lanny McDonald or Borje Salming had ballooned their scoring stats.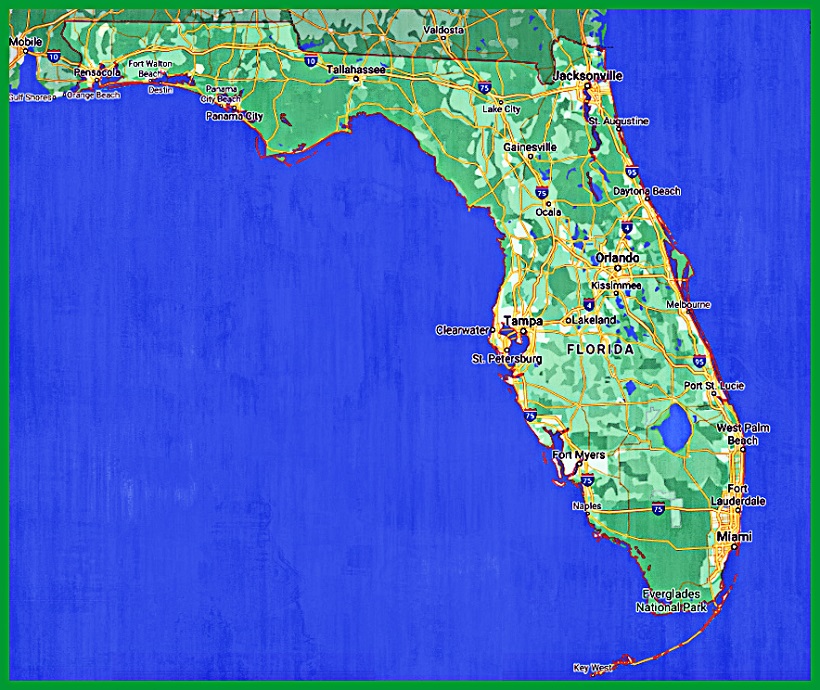 Fast–forward nearly half–a–century and Florida is, of course, as much a part of the NHL as Toronto, Montreal or Boston. Perhaps even more, given that Tampa Bay has won the past two Stanley Cup titles. This season, the perennial also–ran from Sunrise, 11 miles northwest of Fort Lauderdale, has risen to the top of the NHL, joining the two–time champion in a scramble for first place in the Atlantic Division. The Florida Panthers, born out of Miami in 1993, missed the playoffs in 16 of 18 years between 2000–01 and 2018–19; in 10 consecutive seasons starting in 2001. This year, with goalie Sergei Bobrovsky; superstar forwards Jonathan Huberdeau and Aleksander Barkov and stud defenseman Aaron Ekblad (57 points in 60 games, plus–38), the Panthers have been atop the Eastern Conference from the outset, trailing only Colorado in the overall standings. Tampa Bay, which has learned to pace itself after winning 62 games in 2018–19 and being swept by Columbus in the opening playoff round, has wedged itself tightly between Florida and Toronto — today, just one point ahead of the third–place Maple Leafs.
On Friday night, Florida blanked the Ducks, 3–0, in Anaheim. Huberdeau scored twice and now has 86 points, one less than NHL leader Connor McDavid of Edmonton. Back–up goalie Spencer Knight earned the shutout. Ominously for the Panthers, Ekblad departed in the first period with a lower–body injury and did not return.
As of today, the Atlantic Division standings look like this:
FLORIDA: GP–62 / 42–14–6… 90 pts.
TAMPA BAY: GP–60 / 39–15–6… 84 pts.
TORONTO: GP–61 / 39–17–5… 83 pts.
BOSTON: GP– 62 / 38–19–5… 81 pts.
To catch Florida for first place, Toronto likely needs to sweep the three remaining head–to–head matches, without allowing the Panthers a point (Florida leads the first tie–breaker, Regulation or Overtime Wins, 40–37):
SUN. MAR. 27: FLORIDA at TORONTO, 7:00 p.m.
TUE. APR. 05: TORONTO at FLORIDA, 7:00 p.m.
SAT. APR. 23: TORONTO at FLORIDA, 7:00 p.m.
The Maple Leafs also have two games remaining against Tampa Bay, which traded with Chicago on Friday for winger Brandon Hagel (21 goals). The Leafs and Lightning both have 37 ROW's:
MON. APR. 04: TORONTO at TAMPA BAY, 7:30 p.m.
THU. APR. 21: TORONTO at TAMPA BAY, 8:00 p.m. (ESPN National in the U.S.)
Oddly, the Panthers and Lightning have just one meeting left — Sun. Apr. 24, in Sunrise.
Also very much alive for one of the top three positions in the Atlantic is Boston, just two points behind the Leafs with a pair of head–to–head match–ups still on the schedule — Tue. Mar. 29 at the TD Garden and Fri. Apr. 29 at Scotiabank Arena. The latter is the final night of the regular season. Imagine if it determines whether the Leafs remain amid the top three teams in the Atlantic… or drop into one of the two Eastern Conference wild card spots.
In the end, Toronto's positioning — regardless of what occurs before Monday's NHL trade deadline — will be enormously influenced by its remaining quintet of games against Division rivals from the Sunshine State.
Who figured that to be the case back in the 70's?
MIKHEYEV OR NYLANDER? Without question, the most–improved player on the Leafs this season is third–year forward Ilya Mikheyev, whose big, linear frame (6–foot-3, 195 pounds) has accounted for 12 goals in 32 games and a plus–7 at even strength. Clearly, he is not the pure scoring talent of William Nylander (23 goals in 61 games, minus–9), but has performed more effectively in recent weeks, outscoring Nylander 7–4 in February.
This has become an important issue, as Mikheyev can test the open market in the summer. With $73,439,783 of the flat $81.5 million salary cap already committed to 16 players for next season, can the Leafs afford to re–sign the 27–year–old native of Omsk, Russia? Playing this year for $1.645 million, Mikheyev is a good bet to double that figure to $3.3 million. With Toronto still needing to make decisions on fellow free agents Ondrej Kase, Pierre Engvall, Ilya Lyubushkin, Rasmus Sandin, Tim Liljegren and Jack Campbell, there won't be enough money and cap space for everyone. If, therefore, it came down to retaining Mikheyev or Nylander, what would the Leafs do?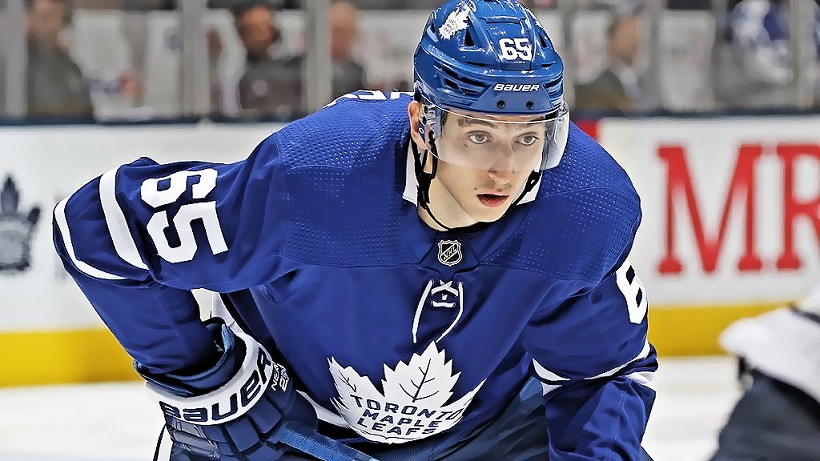 Should Kyle Dubas remain as general manager, the answer is probably simple; remember, he publicly vowed to not trade Nylander on his watch. If another person is running the Leafs, it won't be as simple. This year's playoffs could be the determining factor. Nylander played well in the first–round collapse against Montreal last spring. But, Mikheyev has emerged as a more–physical presence, which is likely to be of significant value to the Leafs in the post season. In the past month, since returning from injury, Mikheyev has made the ultimate call more difficult.
This clearly bears watching before July 13, when the NHL's free agent market opens.
PLEASE READ THIS BEFORE MONDAY: The NHL trade deadline always generates excitement and fantasy. But, for those that believe Toronto will obtain a player with an immediate impact on the club, I suggest you have a look at the blog I wrote here on Feb. 19 (https://bit.ly/3oZUfVi). It will provide you with fact, not fantasy. It will prove that Dubas really isn't under the "pressure" before Monday that those in the media suggest. It's an extremely safe bet that the Maple Leafs will not be significantly altered by what occurs — or doesn't occur — at the deadline.
FINAL THOUGHT: Intriguing, wasn't it, that the Leafs played arguably their two most–structured and disciplined games of the season this week while Auston Matthews served a suspension. Yes, goalie Erik Källgren stood tall between the pipes in the victories over Dallas and Carolina, but his teammates were abundantly poised in all three zones of the rink. It pored a little water on the local MVP argument.
EMAIL: HOWARDLBERGER@GMAIL.COM