TORONTO (Mar. 5) — It began with Elliotte Friedman's assessment of Kyle Dubas: "I don't think he is afraid to make a big move. I also don't think he is going to go out there and think, 'If we don't win a playoff round, my job could be in jeopardy, so I have to do something to save that.' I don't think that is the way he thinks. I think he thinks about how he can win, and he is not afraid to make a move in order to win, but I don't think he worries about self–preservation. [The Leafs] don't have a lot of draft picks, but they have a lot of talented prospects other teams like. I think he is going to be very careful about what he decides to move, particularly for a rental. But I don't think he is afraid, and I don't think he is thinking he has to do it to save himself."
It continued with The Toronto general manager's assessment of his plummeting goalie situation: "We have two guys that have been good goaltenders. Jack played at an All–Star level this year. Petr Mrazek has played 300 games — or nearing that — and has been a good goaltender in his career. Petr, especially of late, has had a game against Minnesota at home and a game at Washington where he was very good. I don't think goaltending was the issue in the last game. We tend to get a little bit game–to–game in this marketplace. I am not concerned about either one of them. They have both shown themselves to be good goalies, and they will be."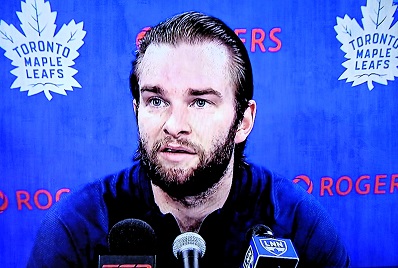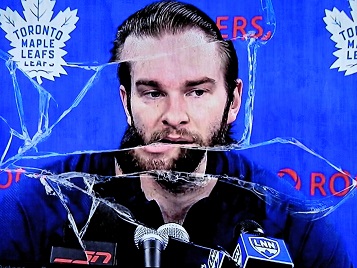 TSN MADE NO MISTAKE, EARLIER THIS WEEK, ABOUT THE TROUBLE ENCOUNTERED BY LEAFS GOALIE JACK CAMPBELL. CLEARLY, SMILIN' JACK IS BROKEN RIGHT NOW. HE MUST RIGHT HIMSELF OR THE CLUB HAS NO CHANCE OF ADVANCING IN THE STANLEY CUP PLAYOFFS. TSN IMAGES
It will end, for now, with Howard Berger's assessment of Elliotte Friedman and Kyle Dubas: As much as I idolize the Friedge for his unparalleled reporting (and, he's twice the person), I don't believe my former FAN–590 colleague spoke with transparency about the Leafs' GM. Whether or not Dubas feels skittish toward assuming risk prior to the Mar. 21 NHL trade deadline — and I suspect he does — there's no way Kyle can be cavalier about his future. Elliotte opines that Dubas doesn't need to "save himself" with an impact acquisition… and that may be true. But, there is zero chance the still–young executive will return next season if his club is bounced again in the opening playoff round. And, the circumstance is irrelevant — whether the Maple Leafs clash with Atlantic Division rivals Florida or Tampa Bay; whether the club finishes in first place and hosts a wild card team (Boston and Washington are in that position, right now), or how the series unfolds (a sweep; a close seven–game defeat; another blown 3–1 lead). One way or another, the Maple Leafs absolutely must advance to the second round of the Stanley Cup tournament for Dubas to keep his job. There is no other plausible or reasonable scenario. In that regard, I think Elliotte was a bit off the mark when suggesting that Dubas is unconcerned, or oblivious, about his future.
As for young Kyle, and as I've written here (https://bit.ly/3hwwGiL), I agree that Jack Campbell is merely in a slump and — if provided the opportunity by Sheldon Keefe — will emerge from it. Strongly. I'm not nearly as sold on Petr Mrazek as more than an occasional back up. Neither do I concur with Dubas that Mrazek was "very good" in the triumph at Washington last Monday. If I recall, he fought the puck most of the night, but his teammates were "very good." When Kyle said "we tend to get a little bit game–to–game in this marketplace," he was bang on. Leafs Nation blows with the wind. But, it's getting very close to the time in which Dubas will be "game to game." Such as in the opening round of the playoffs, when his team will need to be strong in goal, much–stronger defensively, and (somehow) Stanley Cup tough. That his $40 million men up front have to finally come through barely warrants mention. So, I'm not sure, again, that I'd be unconcerned about anything were I the GM of the Maple Leafs.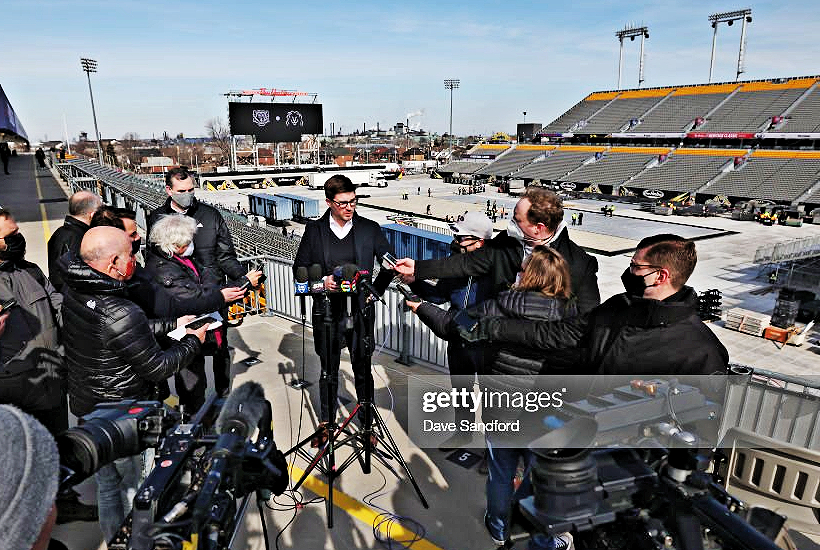 KYLE DUBAS TALKS TO REPORTERS ON FRIDAY AT TIM HORTONS FIELD IN HAMILTON, SITE OF THE HERITAGE CLASSIC OUTDOOR GAME ON MAR. 13 BETWEEN THE LEAFS AND BUFFALO SABRES.
By the way, Campbell will start in goal for tonight's home game against Vancouver (7 p.m., CBC, Sportsnet). Didn't Keefe say, prior to the loss against Buffalo on Wednesday, that Mrazek has "earned a longer look"?
It would seem, Kyle, that even your hand–picked coach goes "game to game."
THE MUZZIN ARGUMENT: It's understandable why Jake Muzzin is a mega–factor in the Leafs' trade–deadline strategy, given that $5.6 million of cap space is freed up with the veteran defenseman on Long Term Injury Reserve. We wish Muzzin the absolute best in his recovery from a concussion and return to the ice. Others, however, regard Muzzin as the "difference maker" on the blue line. In other words, if he's cleared to play, Dubas needs not to augment the position. Let me say that I've never felt that way about Jake Muzzin, even during his prime years with Los Angeles, where he played in the long shadow of Drew Doughty. He was definitely a solid, second–pairing defenseman with good instinct around Jonathan Quick and he performed nicely for the Kings in his sophomore season, helping the club win the 2014 Stanley Cup. But, he's never been Scott Stevens or Zdeno Chara.
With the Leafs, he started well, but has lost a big step this season at 33 years of age. After 738 NHL games (65 in the playoffs), there's a lot of mileage on his body. And, it's starting to show. So, while the Leafs are better off with Muzzin in the line–up, he is hardly the missing link to a Stanley Cup challenge. Neither is Ilya Lyubushkin. Dubas, in my unwavering opinion, needs another top–pairing defenseman (John Klingberg, Jakob Chychrun), which he cannot afford if Muzzin returns from LTIR. Is the answer "Robidas Island" for the Maple Leafs veteran?
Were Lou Lamoriello running the show, that would be a rhetorical question.
THE PULSE OF LEAFS NATION: As mentioned, fans of the Leafs are profoundly influenced by the club's most–recent game. As such, there is much discontent in the wake of a 5–1 loss at home to the abysmal Buffalo Sabres. It showed, rather clearly, in the comments section of Friday's blog by Luke Fox of Sportsnet. Here are several observations from the peanut gallery:
Better get it right Kyle, this is your last kick at the can.
Playoff hockey: There will be two home games. No defense, No grit. No desire. No push back. Last, no goaltending. Can anyone imagine Pat Burns with this team? He'd have a stroke.
The soft, pushover Leafs have no goaltending and will get punted out of the playoffs in the first round… again. It's no wonder they're Canada's biggest embarrassment.
Without adding another goalie, the Leafs don't stand a chance. A team can't win in the playoffs with two backup goalies, which is what the Leafs have.
[Dubas] will give away the future for a player who is at the end of his contract — a 5–foot–7 great skater that hasn't thrown a check since Minor Atom.
Dubas is in complete denial about the terrible goaltending the Leafs have.
Maybe get some support behind Matthews/Marner and trade away next year's first–round pick, second–round pick and Alex Kerfoot for today's Top 5 NHL scorer: Nazem Kadri.
Nothing impactful will happen [at the trade deadline]. Dubas is not the guy to shake it up, like Cliff Fletcher, and the salary cap has ruined the chance for a big trade. The Leafs will probably add another depth 5/6/7 defenseman and be out in the first round. Even with an addition or two, having to play Tampa or Florida will make for a quick exit.
[Too many] fragile players like Kerfoot, Mikheyev, Sandin, Nylander, Dermott, Liljegren, Engvall.
Reality is "game to game" and cannot be hidden behind what failing GMs try to sell as a 'process', especially when that 'process' continues to spawn identical "game to game" issues over four seasons: weak defense and goaltending.
Looking forward to this time next year, when the Leafs have a real GM and are heading to the playoffs with a more well–rounded team. Shanny bet on the wrong horse, and the Dubie experiment needs to be put to pasture.

As with all rabid sports fans, the situation in Leafs Land isn't nearly as bleak (or as glorious), given the most–recent game. Neither are the above comments off the mark by any measure.
EXPANSION TEAM TICKETS — A FAMILY TRADITION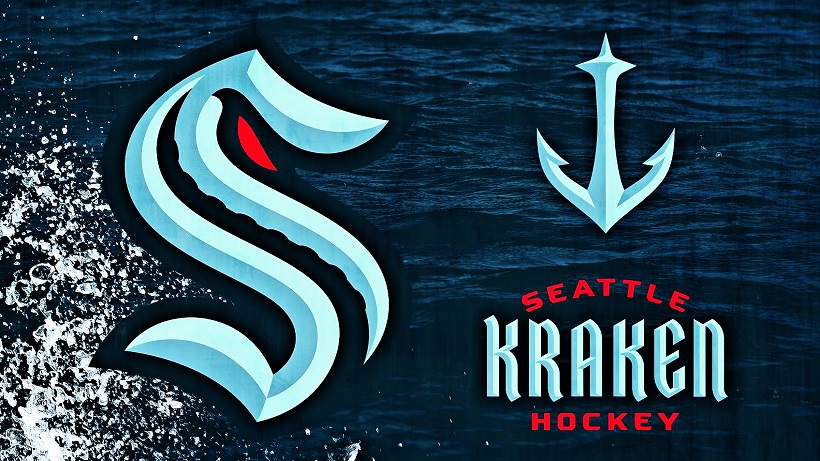 I'M TAKING MY SON, SHANE, TO THE FIRST TORONTO VISIT BY THE EXPANSION SEATTLE KRAKEN ON TUESDAY NIGHT (MAR. 8), CONTINUING A FAMILY TREND THAT BEGAN IN 1967, WHEN DAD TOOK ME TO MAPLE LEAF GARDENS FOR THE FIRST VISITS OF THE CALIFORNIA SEALS AND ST. LOUIS BLUES.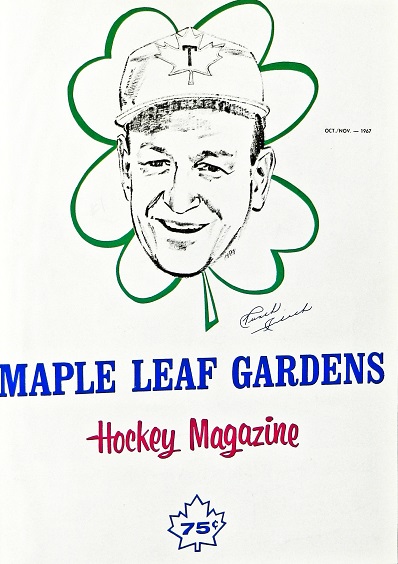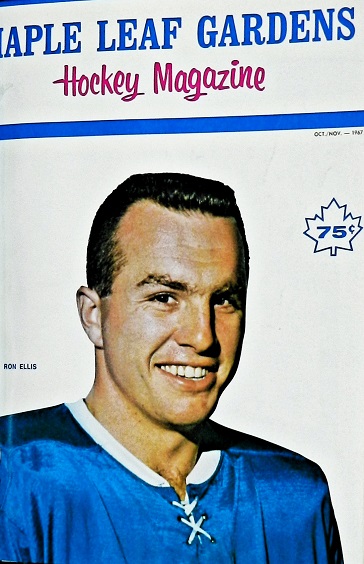 LEAFS PROGRAM COVERS FROM EARLY IN THE EXPANSION SEASON OF 1967–68.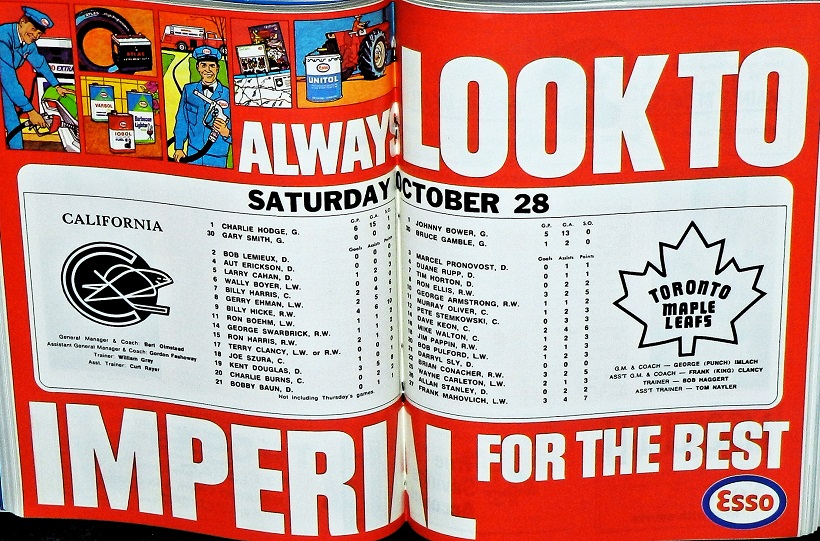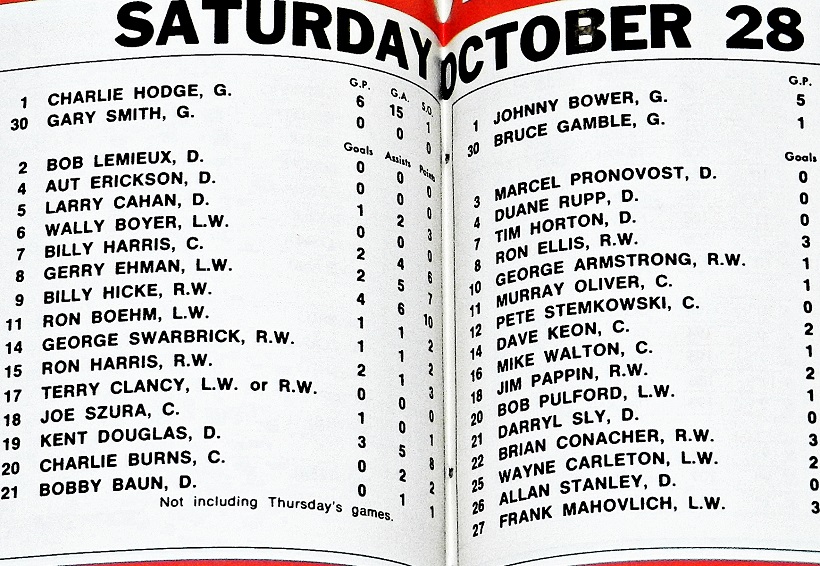 IN MY COLLECTION (BOUND INTO BOOK FORM) ARE THE PROGRAMS FROM THE AFOREMENTIONED GAMES AT MAPLE LEAF GARDENS: THE FIRST VISIT (ABOVE) BY THE CALIFORNIA SEALS (OCT. 28, 1967 — LEAFS WON, 5–2) AND THE ST. LOUIS BLUES (BELOW, DEC. 30, 1967 — LEAFS WON, 8–1).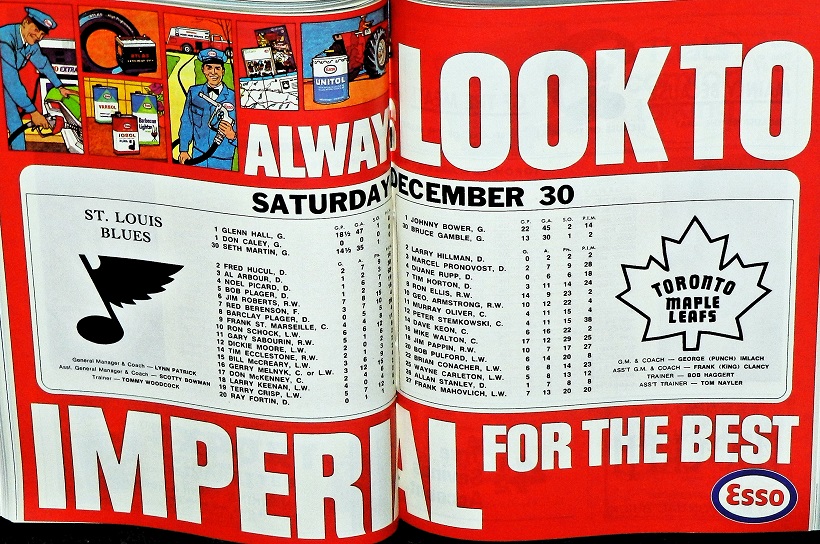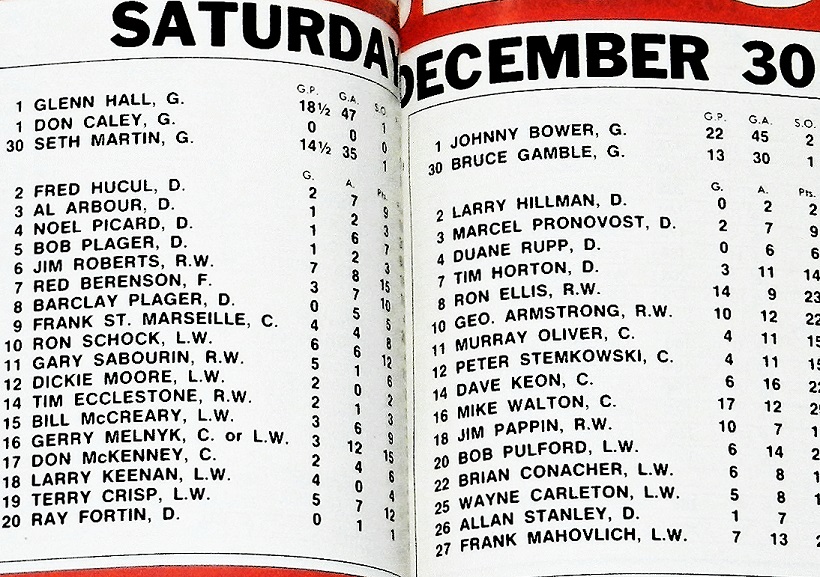 EMAIL: HOWARDLBERGER@GMAIL.COM