TORONTO (May 8) — Can the Toronto Maple Leafs dethrone the Tampa Bay Lightning in their first–round playoff series with Auston Matthews a marginal figure? It is every bit a rhetorical question.
Yet, only one of many that should disturb the Leafs and their fans after the first real sh** show of the best–of–seven clash. The Lightning inflated the 7–3 final score on Sunday night with a pair of empty net goals, but the four–goal spread was more indicative of Tampa Bay's edge in performance. Most critically for the Leafs is that Matthews has but two goals thus far in the series. Which isn't nearly good enough. Yeah, he's getting some looks and there may be a smidgen of truth that all the penalties have disrupted his rhythm. Bottom line, however, is that Matthews — lauded all season for his scoring exploits, unparalleled in Leafs franchise history — needs to be the best skater on the ice. Which he may have been for part of Game 1. That's it. There's nothing more to say about Auston. We're now into the "show me" juncture of the playoff round; a best–of–three with the Leafs having theoretical home–ice advantage. As a likely finalist for the Hart Trophy (while winning the Rocket Richard Trophy for a second year), Matthews absolutely must display to the hockey world, in the coming week, that he is truly among the best players in the world. No. 34 needs to assume control of this opening round, as all the legitimately great athletes have done through the Stanley Cup decades… first, by leading the way at Scotiabank Arena on Tuesday night with at least one important, timely goal; then with some form of coup de grace either in Game 6 or 7.
The Maple Leafs cannot move on with the league's most–prolific scorer a borderline factor.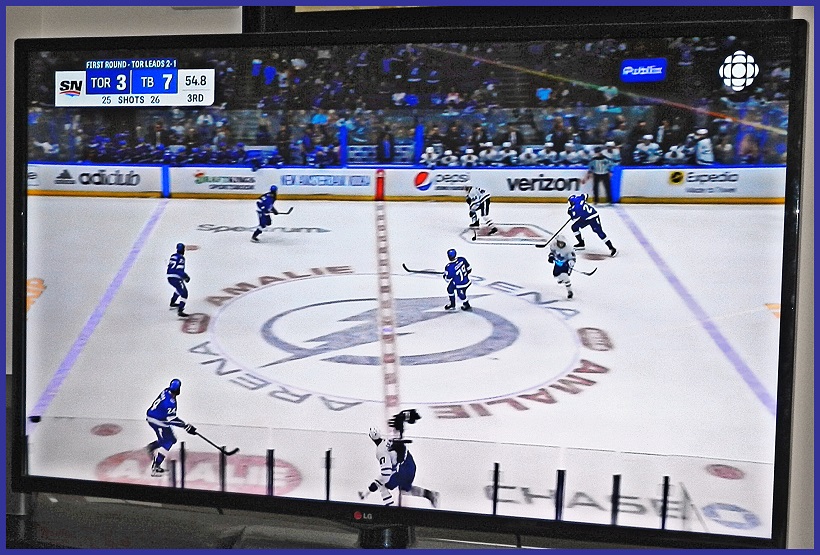 Neither, under any circumstance, is this putting too much pressure on Matthews, now appearing in his sixth playoff year. It's high time for him to start carrying the Maple Leafs in big games; not just being one threat among many. We've watched through the years as Sidney Crosby, Patrick Kane, Alex Ovechkin, Nikita Kucherov and others have risen above the fray as the playoff slog intensifies. The Leafs do not have such dominant a defender as Duncan Keith, Drew Doughty, Alex Pietrangelo or Victor Hedman — Stanley Cup winners in the past decade. Morgan Rielly is better than average for Toronto, but not in the all–world category. As such, goaltending and scoring need to prevail, as through much of the record–setting, 82–game schedule. Though victimized on Sunday by turnovers from veteran blueliners Jake Muzzin and Justin Holl, Campbell couldn't make an important, early save. Nor could any of Toronto's big guns up front bail him out (William Nylander scored twice in garbage time).
That has to end, starting on Tuesday night. Almost never in his first half–dozen playoff springs has Matthews been the determining factor for the Maple Leafs. His reputation as a big–time performer in the regular season — and a peripheral figure in the playoffs — will gain a boat–load of steam if he cannot pick up the pace in the next five–to–seven nights. Not just marginally, but largely and noticeably. He absolutely must be the player that everyone is talking about for a virtuoso effort in Game 5. Yes, the playoff hardened Lightning will have something to say about that, but all opponents have tried, and failed, to stop the genuine stars of Stanley Cup history. Matthews has yet to place himself even close to that group. Without question, he has all the ability in the world, with a shot that ranks at the top among current National Hockey Leaguers… and any of the all–time greats in Maple Leafs history.
We'll soon discover whether he can finally summon the drive and conviction to be among the best.
EMAIL: HOWARDLBERGER@GMAIL.COM