TORONTO (July 13) — Given reaction to the trade for Matt Murray, the Maple Leafs went from soup to nuts.
Or, in this case, from Jack Campbell to the Funny Farm for general manager Kyle Dubas, who has not been so–instantly and uniformly denounced by fans of the hockey club in his four–year reign as general manager.
On the surface, the reception was understandable. Dubas exchanged the goaltender he prudently acquired from Los Angeles for a two–year wonder in steady decline since helping the Pittsburgh Penguins, half–a–decade ago, win consecutive Stanley Cups. From a stopper with a dazzling 51–14–9 record in 77 appearances the past three regular seasons to an injury plagued underachiever whose contract the Ottawa Senators would have terminated with a buyout. Unable to meet Campbell's asking price of $5 million per season, the Maple Leafs lost him for nothing to the Edmonton Oilers… just as they have similarly lost, or given up on, Nazem Kadri, Connor Brown, Zach Hyman and Ilya Mikheyev. It continues to stem from the misdeed of overcompensating gifted forwards who cannot carry regular–season production and timeliness into the playoffs. And, nothing significant will change until Dubas either breaks the destructive gridlock, or is forced to part with Auston Matthews before the Hart Trophy winner becomes an unrestricted free agent in less than two years. One way or another, it has been proven, rather conclusively, that the Maple Leafs cannot pose a Stanley Cup threat with such economic imbalance. It is pure fantasy to think that the dismal playoff script will change until the strategy is altered… even if Dubas worked reasonably well to replace Campbell with a goalie that still has time, at age 28, to resurrect his career. And, even if Leafs Nation overwhelmingly contends the young GM is obdurate and out of touch with hockey's most critical position.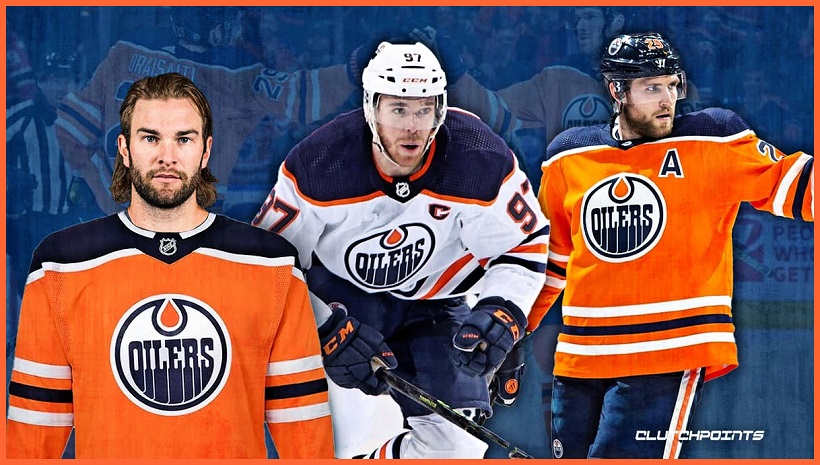 FORMER LEAF JACK CAMPBELL (LEFT) JOINS CONNOR McDAVID AND LEON DRAISAITL WITH THE SURGING OILERS.
Again, look at the names: Kadri, Brown, Hyman, Campbell, Mikheyev. You could start a fairly good team with that quintet, for which the Leafs have only Alex Kerfoot to show. Meantime, the non–clutch nucleus of Matthews, John Tavares, Mitch Marner and William Nylander continues to gobble up half the salary cap… with nothing close to a playoff resume in six tries. Why would anyone assume, beyond blind hope, that No. 7 will evolve differently?
In fact, hockey and baseball executives in this city are getting away with murder.
Ownership at Maple Leaf Sports and Entertainment sits idly amid the same decision makers that have authored a half–dozen playoff disappointments. Just as Rogers Communications allows Mark Shapiro and Ross Atkins to routinely fumble relief pitching with the Blue Jays. The entities are actually quite similar, believing that a high–octane attack can compensate for mediocrity behind center ice and on the mound. When the inevitable occurs, management finds a scapegoat… as did Shapiro and Atkins, earlier today, with their handpicked manager, Charlie Montoya, who may not have been the solution, but surely wasn't the problem. For the second time in less than a decade, the Blue Jays anointed themselves a World Series favorite (as in 2013 after acquiring R.A. Dickey, Jose Reyes and Mark Buehrle) only to collapse under the weight of expectation. Why shouldn't Shapiro and Atkins, rather than Montoyo, be held responsible for a "contending team" that was 15½ games off the lead in the American League East on Wednesday. And — astoundingly — just two lengths ahead of last–place Baltimore?
Perhaps Rogers is more concerned about the innumerable class–action lawsuits that will result from low–balling cable and wireless customers with compensation after last Friday's disastrous and inexplicable service interruption. Otherwise, the company turns a blind eye to Shapiro and Atkins accomplishing less in six years than predecessor Alex Anthopoulos did in 24 hours, having acquired David Price, Troy Tulowitzki and Ben Revere prior to the 2015 non–waiver trade deadline, constructing an instant contender. Same applies to the Leaf brain trust of Brendan Shanahan and Dubas, which motors along with apparent immunity after half–a–dozen playoff flops.
Accountability where it matters — at the top — continues to elude the Maple Leafs and Blue Jays.
WHY TSN SHOULD EXTORT THE FRIEDGE
If there was any doubt that Elliotte Friedman is the No. 1 hockey reporter on the planet, it was put to rest when the Sportsnet veteran precisely detailed — step by step — the Leafs goaltending flip of Campbell to Murray.
This was a spectacular piece of news gathering and dissemination from my one–time radio colleague at The FAN–590, who initially broke the story of Dubas attempting to fleece Smilin' Jack with an offer of $2.75 million per season; then followed by telling the hockey world that trade negotiations between Toronto and Ottawa were intensifying… and that Murray would ultimately land with the Blue and White. All of which was completely factual.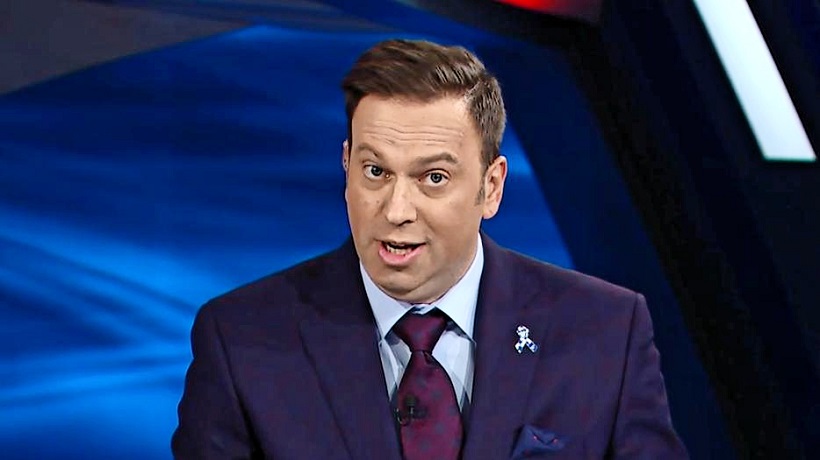 In Elliotte's shadow were media giants Darren Dreger and Pierre LeBrun of TSN, both of whom worked from behind on the biggest Leaf news of the off season. This, of course, is not an indictment of Dreger and LeBrun, two of the most–trusted and accurate reporters in the business. Rather, it shows how Friedman has rocketed to the apex of his profession with the National Hockey League's Canadian broadcast partner. Can you imagine what would become of Sportsnet and Hockey Night In Canada if Bell (TSN) placed a blank check in front of Elliotte and told him to fill in his salary demand? If you cannot defeat the opposition, you may as well acquire it… as did TSN on this day in 2006 when it spirited Dreger away from Sportsnet to join the dean of hockey "insiders", Bob McKenzie.
The Friedge, when contractually able, could break the bank like no one before him.
EMAIL: HOWARDLBERGER@GMAIL.COM