TORONTO (Nov. 19) — One week after the consecutive–night tributes at Scotiabank Arena to Borje Salming, there remains much intrigue and emotion over the Maple Leafs legend and his unwinnable struggle with Amyotrophic Lateral Sclerosis (ALS, or Lou Gehrig's Disease). For whatever it's worth, this blog I wrote about Salming — in the words of his former teammates and lifelong friends, Darry Sittler and Dave (Tiger) Williams https://bit.ly/3EpJ5S2 — is, immeasurably, the most–widely read in the 11½–year history of Between The Posts, with more than two million views across the globe. It shows the immense power of Salming's demoralizing tale.
In the 1976–77 National Hockey League season, Salming and defense partner Ian Turnbull established a Leafs record that has, only once, neared comparison. They combined for 157 points: Turnbull with 79 (still a franchise mark for defensemen) and Salming, 78 (second most by a Toronto blue–liner). In 2005–06, Bryan McCabe (68) and Tomas Kaberle (67) amassed 137 points. McCabe missed nine games with a knee injury or he might have approached Turnbull's club record. In 2018–19, Morgan Rielly compiled 72 points, the most by a Leafs defender since Salming's 71 in 1979–80. But, Jake Gardiner was second in blue line points that year with 30. The combined total was 101, nowhere near the club standard. Rielly put up 68 points last season, with T.J. Brodie contributing 28 (total: 96 points). So, Salming and Turnbull enjoyed a unique and spectacular season, 46 years ago.

IN THIS TORONTO SUN IMAGE FROM JAN. 1, 1977, BORJE SALMING (ON ICE) AND IAN TURNBULL DEFEND AGAINST TONY WHITE (20) OF THE WASHINGTON CAPITALS. MIKE PALMATEER IS SPRAWLED IN THE GOALCREASE. TORONTO DEFEATED WASHINGTON, 3–1, AT MAPLE LEAF GARDENS.
Late this week, I found a couple of scrapbooks I made during the '76–77 Leafs campaign. Included among the game stories and photos was Turnbull's record night of Feb. 2, 1977, in which he erupted for five goals against Detroit in a 9–1 romp at the Gardens. No other NHL defenseman has scored as many in a single night. Also in the images, below, are games against the old Cleveland Barons and Minnesota North Stars (Dallas Stars since 1993–94)… with bylines originating from such long–gone arenas as the Richfield Coliseum, Metropolitan Sports Center and Pittsburgh Civic Arena. Among the Leafs beat–writers were Rick Matsumoto of the Toronto Star; John Iaboni (who, undoubtedly, should be in the media wing of the Hockey Hall of Fame) and Rick Fraser of the Toronto Sun; James Christie and Donald Ramsay of the Globe and Mail. All were media heroes (and friends) of mine.
During the spring of 1977, the Leafs knocked off Pittsburgh in a best–of–three preliminary playoff round and should have swept the vaunted Philadelphia Flyers in the Stanley Cup quarterfinals. Toronto won the first two games of the series at the Spectrum and was leading by a goal in the final minute of Game 3 (at the Gardens), only to lose in overtime. The Leafs (paced by McDonald's four goals) had a 5–2 lead midway through the third period of Game 4, but frittered it away and lost, again, in extra time. The Flyers took the next two matches to eliminate the Leafs in six. But, the memories linger. So, please enjoy this look–back at a productive era in Leafs history, when Salming, Turnbull, Sittler, Williams, Lanny McDonald and Mike Palmateer formed a terrific nucleus… during a time when no club nucleus in the NHL could match that of Montreal's; the Canadiens of Scotty Bowman, Guy Lafleur, Ken Dryden and Larry Robinson winning four consecutive Stanley Cup titles, beginning in 1976.
DEC. 11, 1976: NEW YORK RANGERS 4 at TORONTO 1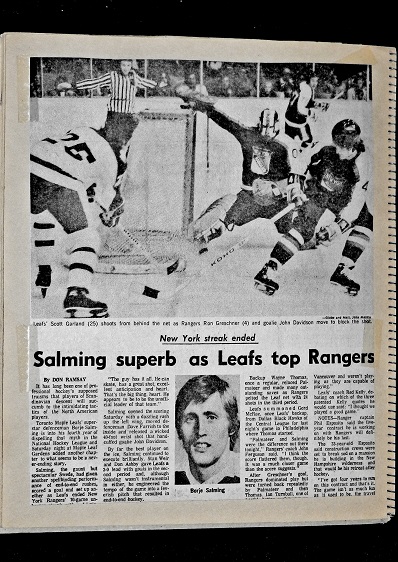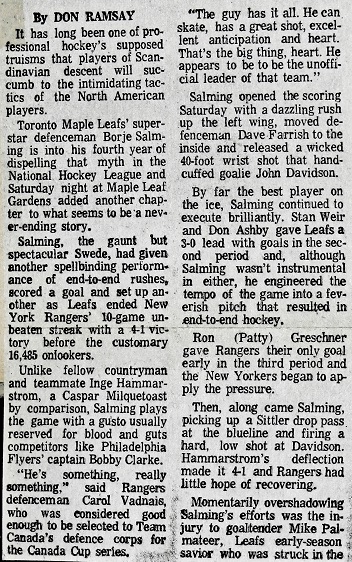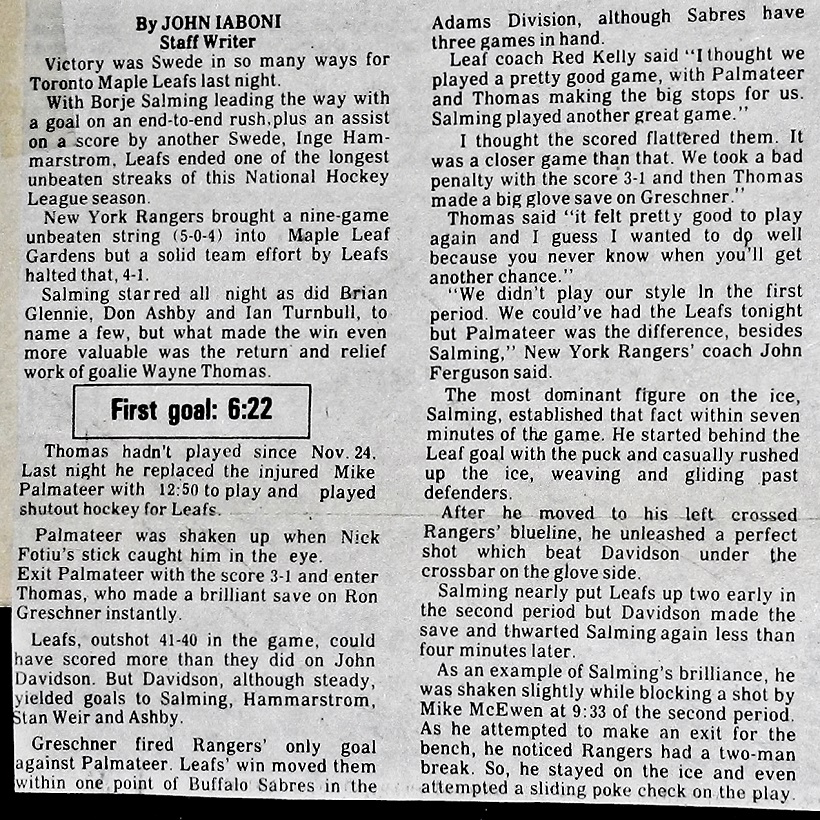 DEC. 29, 1976: TORONTO 6 at CLEVELAND 2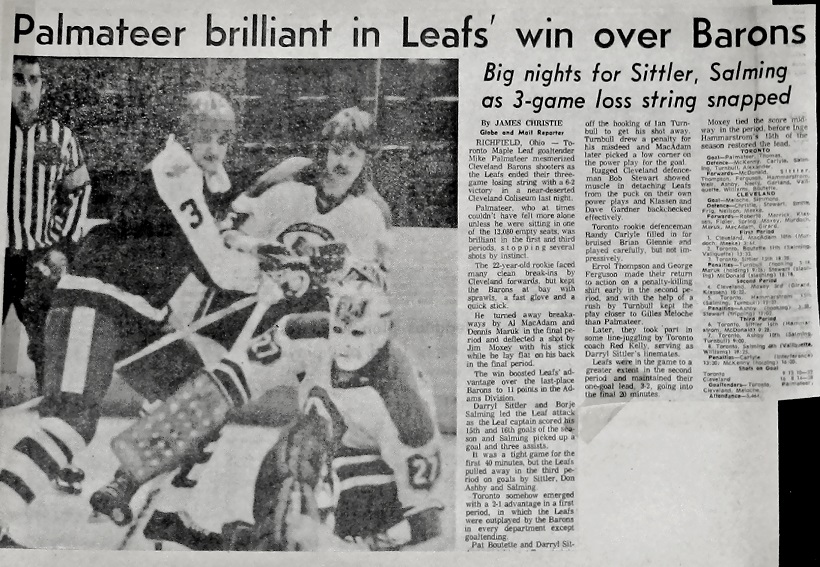 JAN. 11, 1977: TORONTO 2 at PITTSBURGH 0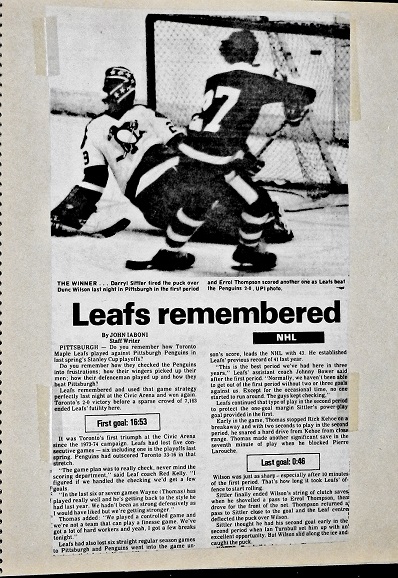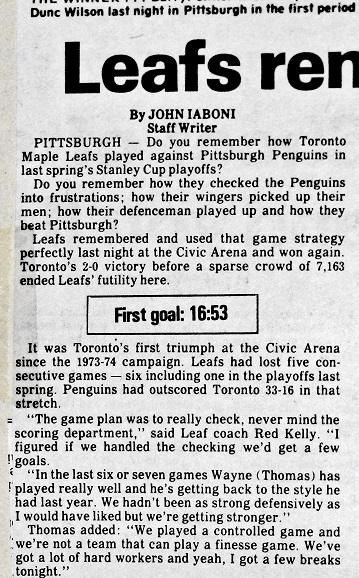 JAN. 12, 1977: LOS ANGELES 2 at TORONTO 3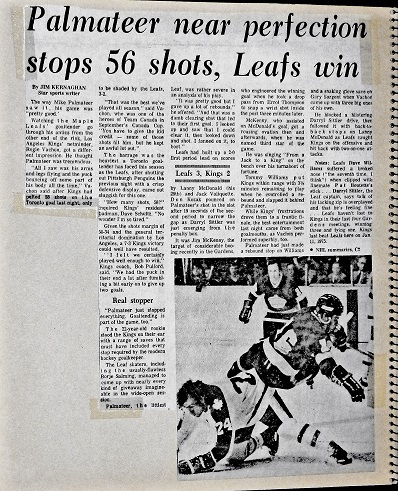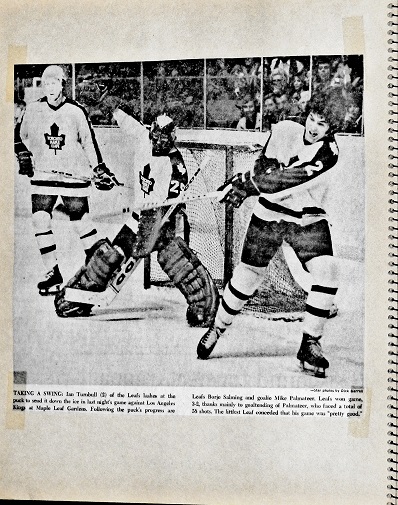 JAN. 23, 1977: TORONTO 5 at MINNESOTA 2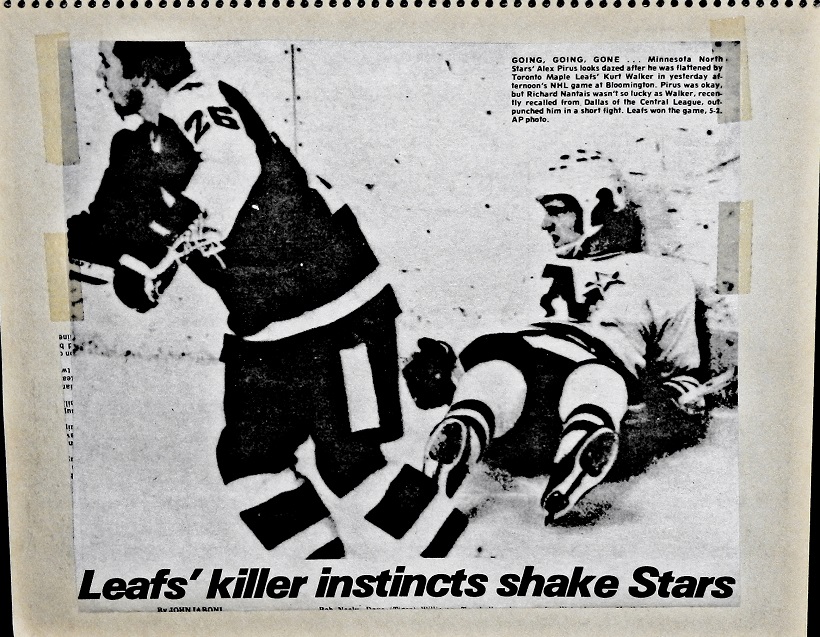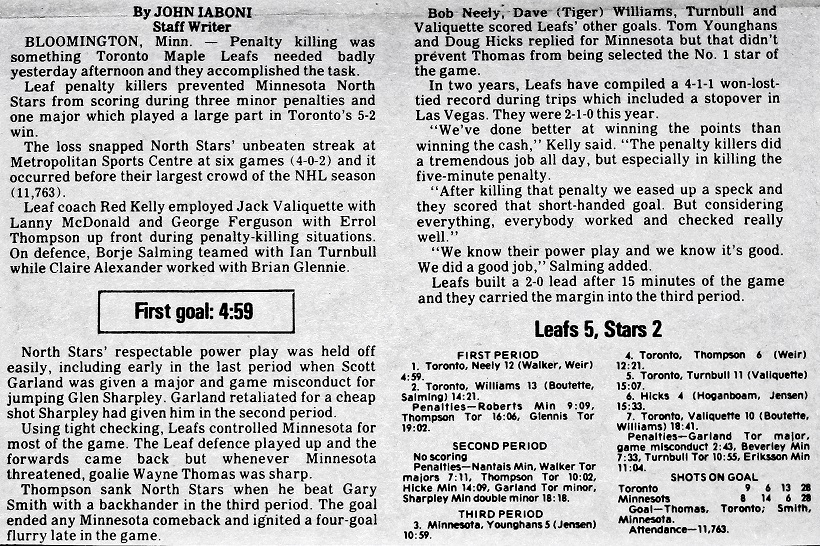 FEB. 2, 1977: DETROIT 1 at TORONTO 9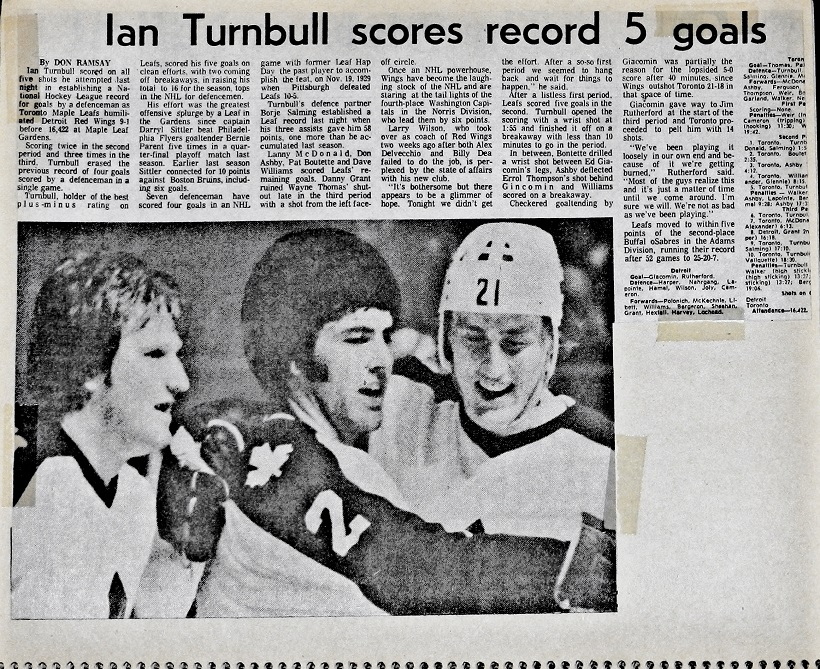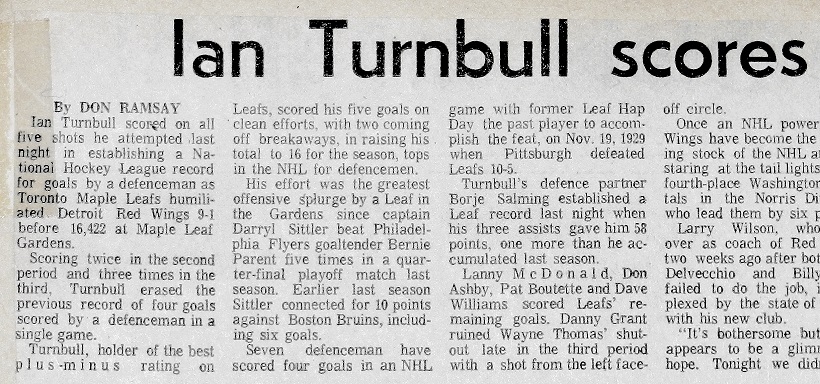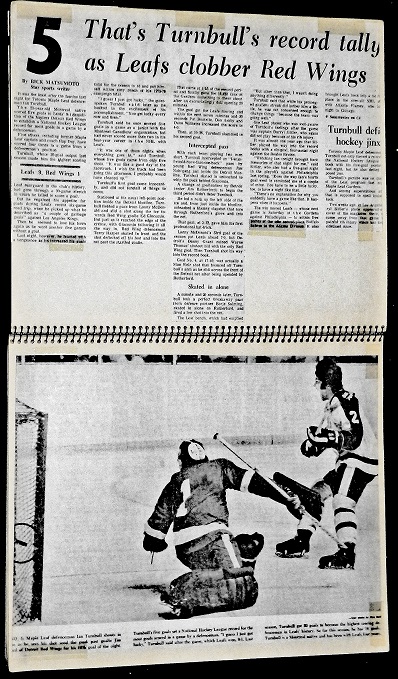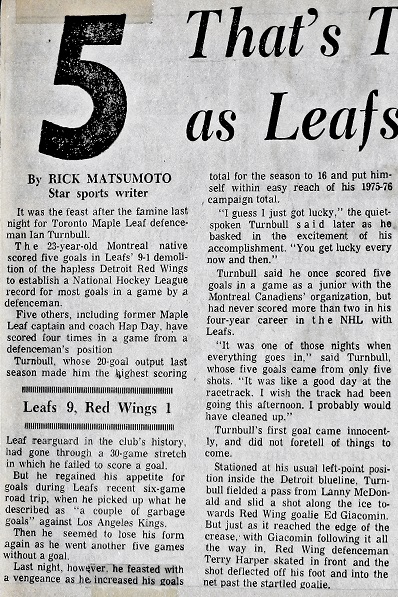 FEB. 12, 1977: WASHINGTON 0 at TORONTO 10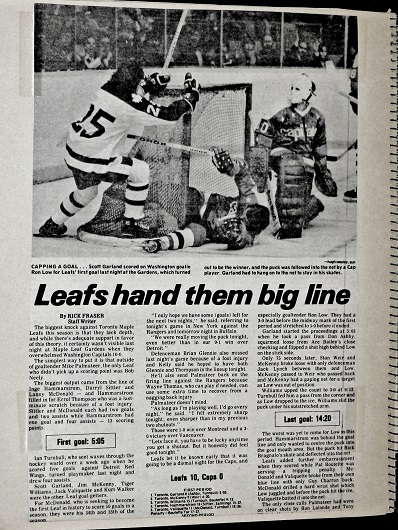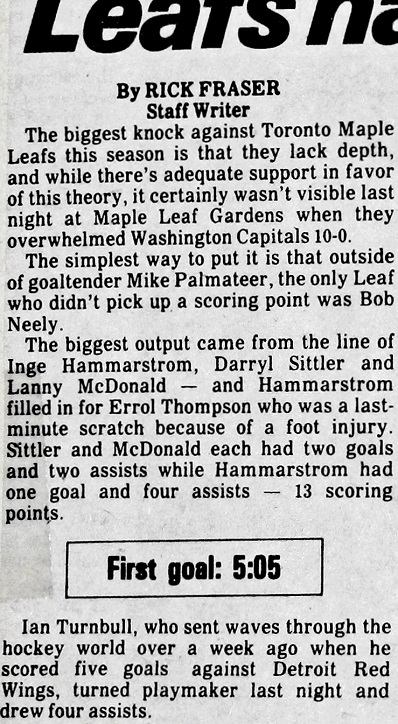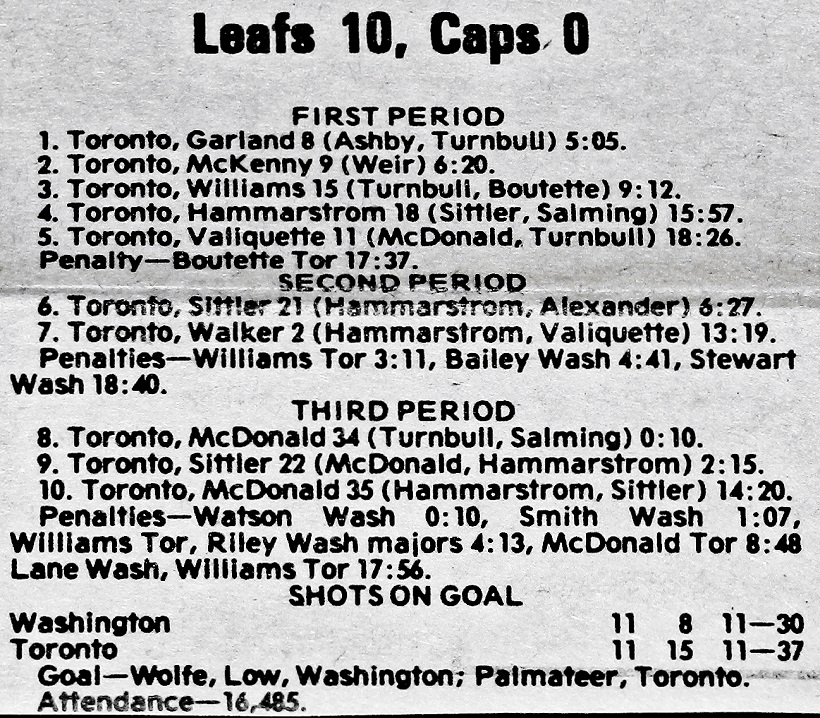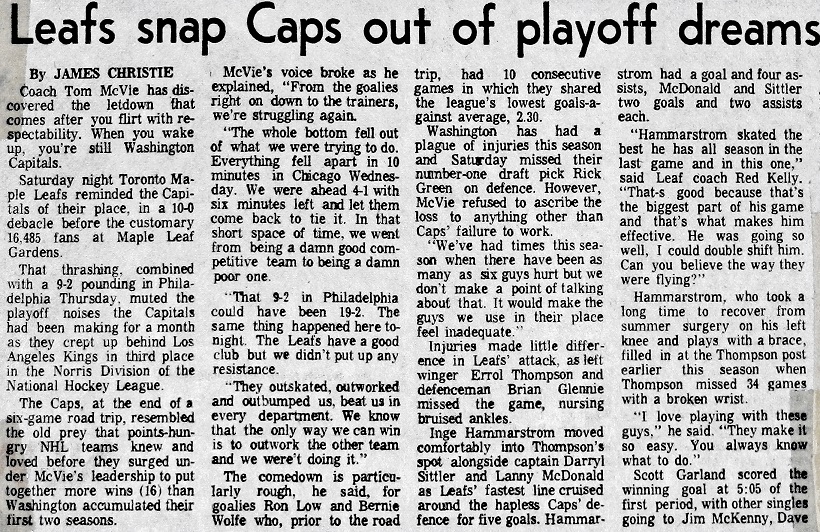 FEB. 13, 1977: TORONTO 3 at NEW YORK RANGERS 8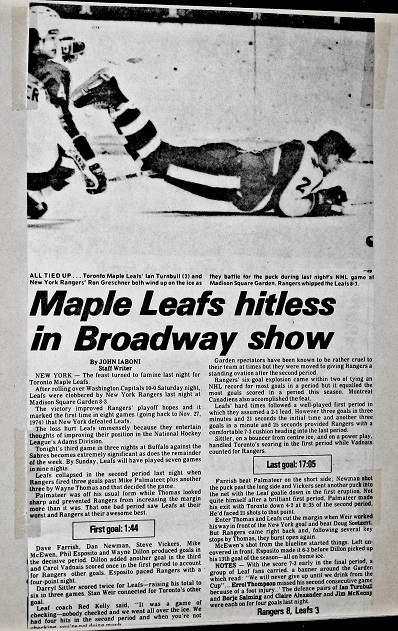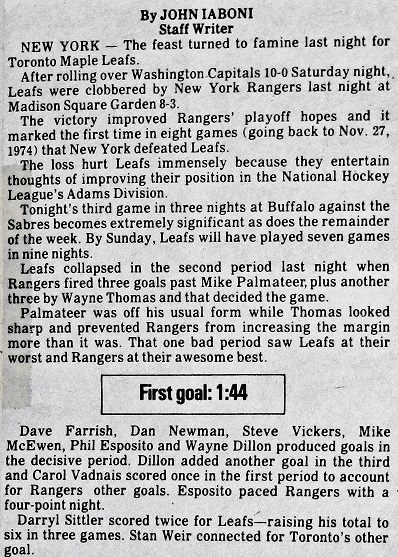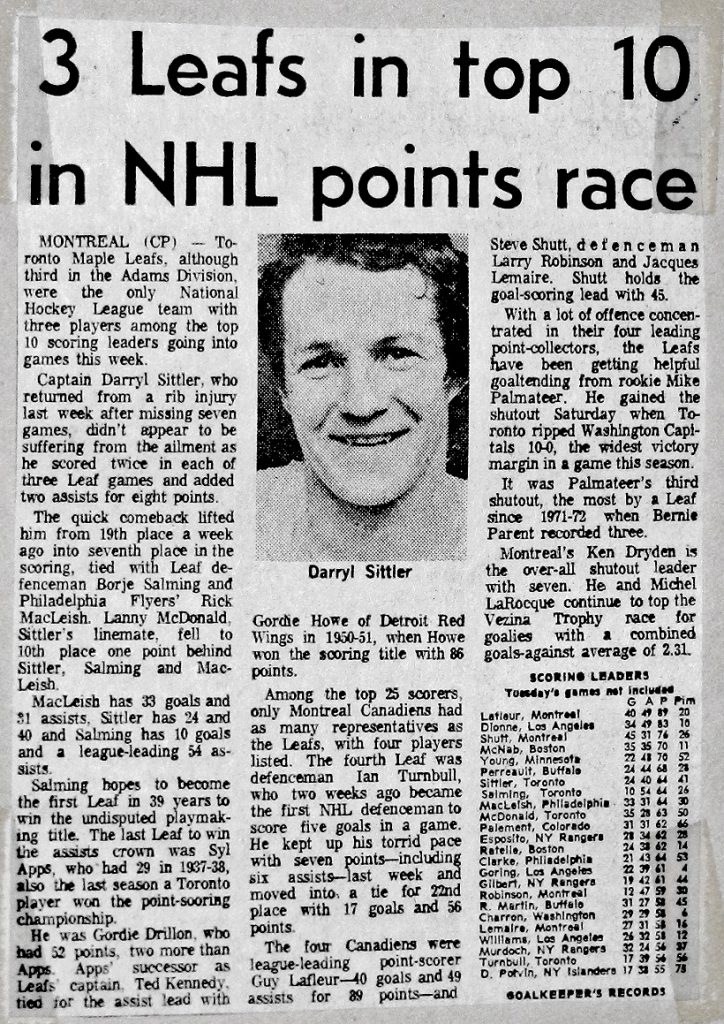 EMAIL: HOWARDLBERGER@GMAIL.COM