TORONTO (Dec. 15) — It is so quiet right now in Leafs Land, you can hear a puck drop.
The happy heroes of Hogtown have lost but one game in regulation over the past 34 nights. They stand third in the National Hockey League with a record of 19–5–6 for 44 points, trailing Boston and New Jersey. Only one other time, in the 106–year history of the franchise, has Toronto accumulated 44 points in its first 30 games — with a 20–6–4 mark in 1946–47 — a season that began a string of three consecutive Stanley Cup titles. Not even in 1993–94, after winning its first ten games, did the Blue and White record 44 in 30. You would think the current Leafs, in a hockey city engorged with failure, might be earning front–page headlines in all four local newspapers and Internet websites. Instead, the biggest "news" heading into tonight's clash with the Rangers at Madison Square Garden was the Christmas spirit in New York (Toronto Sun) and that unknown defenseman Axel Rindell has been placed on waivers (TSN). Seriously. I couldn't make that up if I tried. After all, how many times can you spin an original yarn about Mitch Marner extending his points streak (now at a franchise–best 23 games)? At least former Leaf Nick Kypreos came up with something unique and interesting in his freelance column for the Toronto Star, suggesting that William Nylander could be pricing himself out of town with a terrific first half of the season.
Otherize, it is snoresville around here.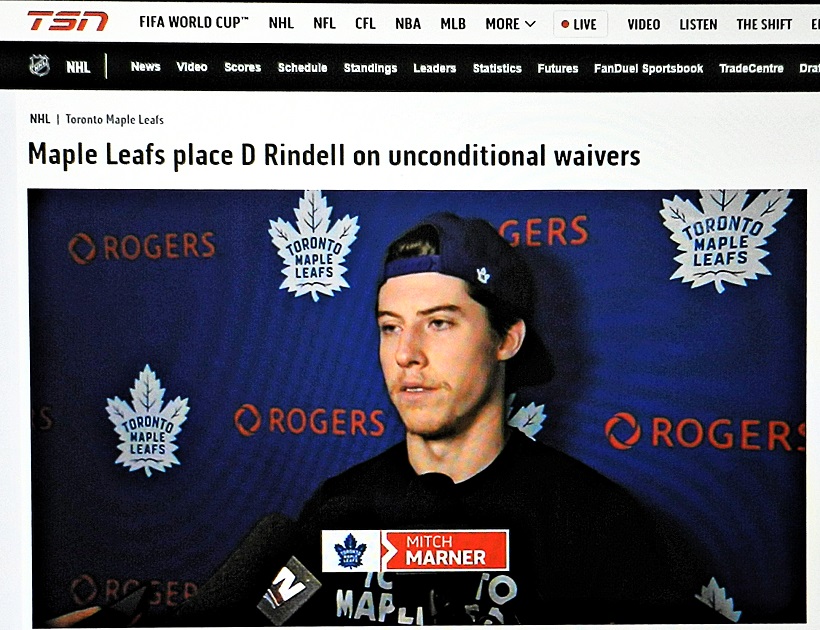 IF YOU DON'T BELIEVE ME, HERE IT WAS — THE LEAD STORY ABOUT THE TORONTO MAPLE LEAFS ON TSN's WEBSITE AT 4:30 EASTERN THIS AFTERNOON. ALL TOGETHER, NOW: ZZZZZZZZZZ.
Without question, the Leafs are overdue for, and much in need of, a crisis. If only to spice up things for the poor saps that have to cover the team. At least when I followed the club for The FAN–590, Canada's first all–sports radio station, I could turn to a few characters — from Pat Burns… to Doug Gilmour… Jamie Macoun… Glenn Healy… Pat Quinn… Wade Belak… Darcy Tucker… Tie Domi… Dmitri Yushkevich… Bryan McCabe… Alexander Mogilny. Guys on winning teams that would actually say something when approached by a microphone or notepad. Not like today's vanilla, cliché–spewing, agent–instructed robots that can never be cornered, one–on–one, and bore audiences to tears with tiresome blathering in ubiquitous scrums. How dreary and humdrum it is with nobody (currently) on the firing line and the club soaring to unprecedented heights. At some point before the playoffs, an actual story has to materialize. We need Harold Ballard to remind Inge Hammarstrom of a dozen eggs. Or, Brian Burke to give us an "18–wheeler". Once into the Stanley Cup tournament, all of that will happen automatically for the Maple Leafs and their fans… which is also a leading cause of the unfettered monotony.
We all know the Leafs could win the remainder of their games in regulation; finish the schedule at 71–5–6 for 148 points (crushing Montreal's mark of 132 from 1976–77) while Marner destroys Wayne Gretzky's 51–game, consecutive–points streak. And, it won't matter one iota when the puck is dropped for Game 1 of the Conference quarterfinals. Such is the irrelevance the Leafs have richly earned by gagging on the initial forkful of post–season delicacy the past six years. You can feel it in the air. Every day. "So what if the Leafs are winning and setting regular–season records?" There's simply nothing to write or talk about anymore. At least not anything of particular significance or drama. That won't occur until roughly Apr. 16, when the Cup tourney begins at Scotiabank Arena against either Tampa Bay (for finishing second in the Atlantic Division) or a wild card team (for overtaking Boston atop the Division). It is improbable to conceive, right now, of Toronto placing lower than second in the Atlantic.
But, no–such theater will materialize for another four months.
What possibly, in the interim, can induce alluring prose or chatter? Hmmmm?
BORJE SALMING'S "LEGAL" DEMISE
I wrote a blog here on Nov. 26 (https://bit.ly/3gzlBRp) that I feared might seem crass or insensitive.
It was entitled HOW DID BORJE SALMING DIE? and followed the scenario painted to me by a couple of Toronto–area physicians that have dealt with end–of–life circumstances. My curiosity arose when the legendary Maple Leafs defenseman suddenly passed away in Stockholm only 12 days after appearing largely functional during a pair of on–ice tributes at Scotiabank Arena. His dreadful fate — Amyotrophic Lateral Sclerosis (ALS or Lou Gehrig's Disease) — normally requires three–to–five years for all of its devastating symptoms to prevail. How was it that Salming perished merely three months after diagnosis… and so quickly following his last Toronto visit?
Thankfully, not a single person (including those in Salming's family) communicated, to me, any perplexity or dismay over the blog. Obviously, I wrote it with absolute respect and care for a man whose presence I already miss.
Another such blessing arrived this week via email, neither solicited nor expected, from Somer Marontate, a medical person in Newtonville, Ont. (30 kilometers east of Oshawa). It's with her permission that I share it here:
I recently read your article about Borje Salming's passing and wanted to reach out to thank you. Although I did not know the family and do not know the manner in which he passed so quickly after being present for the ceremonies in Toronto, I used to have a career in our local hospital as a Registered Nurse where end–of–life care was my passion and the greatest honour I served (I'm now in private practice with infants and new families, but palliative care and a healthy relationship with death will always be dear to me). It was forever difficult to convey (and I rarely tried) how I was able to — within legal limits, integrity, dignity and morals — support the shutting down of a sick, terminal body and Being. When I heard of Borje's passing, I immediately figured he had come to Canada to receive MAiD [Medical Assistance in Dying, not legal in Sweden]. When I learned he had returned home and passed there, it gave me pause and curiosity, even if not my business. Having been present for, and supported, countless people and families during their end–of–life and dying, I felt certain that Borje had been able to make a conscious and intentional choice about his passing while being faced with the unimaginable cruelty of ALS. It also perhaps led to the intensity of emotion that so many witnessed on that Friday and Saturday night in Toronto.
Your writing, research and explanation were so beautifully and respectfully shared. I sincerely appreciate the words and manner in which you posted the information. Regardless of the facts surrounding Mr. Salming's death, the process you described is a reality for many. It is a resource and aspect of the dignity and humanity our medical professionals can utilize during a time of feeling powerless while witnessing a loved one's suffering.
Thank you for your time and heart in sharing this information.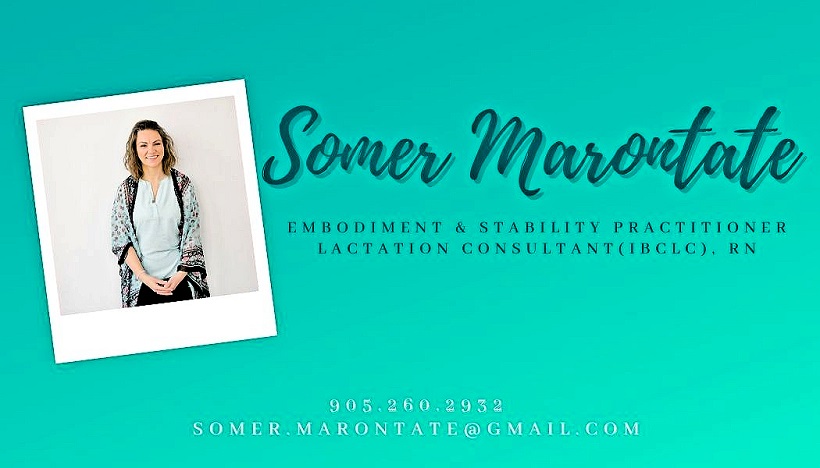 Somer's message was extremely gratifying. It meant a lot to me.
As did Borje Salming… through his unparalleled life as a Swedish hockey pioneer.
EMAIL: HOWARDLBERGER@GMAIL.COM