TORONTO (Dec. 22) — How heartening that Bell Media, in collective sincerity, "disciplined" another of its luminaries this week. Michael Melling, it was announced, would not return as an executive of CTV News.
The former head of that division went "on leave" last August when the sudden expulsion of chief anchor Lisa LaFlamme caused an immediate uproar. There appeared no viable reason to remove the trusted LaFlamme from her role on the CTV National News, a position once held by the equally trusted Lloyd Robertson. When the network could not present any such logic — and given the disturbing trend toward abuse of authority by others in Canadian media — allegations of sexism and ageism began to materialize (LaFlamme had the gall, evidently, to stop coloring her grey hair–roots during the pandemic). Melling was told to go away while the moguls at CTV launched an "independent investigation" into the matter. On Monday, Melling was told to stay away. Sort of.
So enraged were his superiors at Bell that the dubious executive received… a promotion.
As first reported by Brian Lilley of the Toronto Sun: "If you had any lingering thoughts that Bell didn't fully back the decision to part ways with [Lisa] LaFlamme, drop them now. Much of the coverage [by the company] has portrayed Michael Melling being shuffled out of the top job at Bell Media. While that's true — Melling has been replaced by Richard Gray — he's been named vice–president of Shared Services for all of Bell Canada. [Which is] a bigger job inside the overall company than running Bell Media, even if it isn't as high profile."

THE NERVE OF LISA LaFLAMME TO ALLOW FOR HER NATURAL HAIR COLOR ON TV.
Lilley's revelation begged the query, yet again: When Canadian media conglomerates advertise for high–ranking executives, is "befuddlement" a required qualification? Or, do otherwise normal people become befuddled once they assume the role? How else can we explain individuals that are paid six–figure salaries to either make doltish, feebleminded decisions… or to silently enable on–air personalities in the abuse and desecration of fellow workers? This is the unfettered malaise that has overwhelmed the Canadian media industry in the new millennium.
To wit: The tall thinkers hired by Bell and Rogers Communications recognized that sports could carry an entire day on TV and radio. This was proven by the advent (in 1984) of TSN (Bell Globemedia) and, in 1998, of Sportsnet (originally a joint venture between CTV, Liberty Media and Rogers Media; Bell was required to divest of its stake after purchasing, in 2001, competing network TSN). The movement toward all–sports media was affirmed by the ultimate success of the first–such radio venture: The FAN–1430 in Toronto (re–branded by Telemedia Communications of Montreal on Sep. 4, 1992; acquired by Rogers in 2002). Slowly but surely, music radio formats across the country were converted to all–sports stations. At one point, Bell operated seven–such entities: in Montreal, Ottawa, Toronto, Hamilton, Winnipeg, Edmonton and Vancouver. Rogers took a more–conservative and prudent approach, adding only Calgary and Vancouver to its groundbreaking network in Toronto.
By early 2021, it was somehow determined that sports (or news) could not carry an entire day in cities across the land. On Feb. 2 of that year, Bell Media chopped more than 200 employees, including those at Newstalk–1010 in Toronto and CJAD–800 in Montreal. This was part of the company's attempt to "streamline operating structure." Two days later, it was revealed that three of TSN's most–recognizable TV personalities — Natasha Staniszewski, Dan O'Toole and Brent Wallace — had been dismissed. The carnage then climaxed on Feb. 9. With nary a warning, and in the midst of the COVID–19 scourge, employees at Bell–owned TSN–1040 in Vancouver, TSN–1290 in Winnipeg and TSN–1150 in Hamilton were told to go home. They no longer had jobs. Which interrupted or destroyed a number of promising careers at a time when the pandemic had crippled the Canadian economy. Many of the same executives and decision–makers that so–piously welcomed the all–sports revelation were now receiving lucrative bonuses — a nauseating staple of Canadian media — for returning to music and/or talk formats.
Meanwhile, Rogers, understanding how the 12–year, $5.2 billion purchase (in 2013) of national TV hockey rights was decimating its media division, had long–since began a pogrom of top–salaried entertainers.
Such nationally renowned names as Glenn Healy, Daren Millard, Bob McCown, John Shannon, Nick Kypreos, Paul Romanuk, Bob Cole, George Stroumboulopoulos and Don Cherry were ditched by the media conglomerate, most without cause (Kypreos has since been re–hired, primarily in a radio role with Sportsnet–590).
Outspoken former Maple Leafs general manager Brian Burke saw the writing on the wall, leaving Rogers (Sportsnet, Hockey Night In Canada) to become president of hockey operations for the Pittsburgh Penguins.
WHILE READING THIS BLOG, KEEP IN MIND THAT DURING COVID–19 — AS THESE COMPANIES WERE RUINING CAREERS AND FORCING YOUNG PEOPLE INTO BANKRUPTCY — BELL RECEIVED $122.9 MILLION AND ROGERS $82.3 MILLION IN SUPPORT PAYMENTS AS PART OF THE CANADA EMERGENCY WAGE SUBSIDY (CEWS). EACH COMPANY CONTINUED, THROUGH THE TEETH OF THE PANDEMIC, TO PAY OUT REGULAR DIVIDENDS TO SHAREHOLDERS. A REMINDER, ALSO, THAT BELL AND ROGERS CONTROL MAPLE LEAF SPORTS AND ENTERTAINMENT, OWNING 75 PERCENT OF THE LEAFS,  RAPTORS AND TORONTO F.C. BELL AND LARRY TANENBAUM (25% STAKE IN MLSE) CO–OWN THE ARGOS. 
Over the past year, Corus Entertainment has been humiliated for its mishandling of long–time Q–107 (Toronto) morning host John Derringer. Through the character of former sidekicks Jennifer Valentyne, Jacqui Delaney and Andrea Rooz, it was graphically revealed how Derringer had abused, browbeaten and shamed female colleagues. As with Michael Melling at Bell, Derringer was put "on leave" while the matter (only after becoming public) underwent "independent" analysis. To the shock of absolutely no one, Corus (on Aug. 9 of this year) cut ties with the profitable Derringer… but kept many of the gutless, soulless baboons that enabled him through the years.
In early October, the uber–popular weather specialist at Bell–owned CP–24 in Toronto, Patricia Jaggernauth, regretfully quit her long–time role, alleging racial and gender discrimination (Jaggernauth is black). She then launched a complaint (which is pending) against Bell Media with the Canadian Human Rights Commission. In a mournful video, Jaggernauth contended she had been passed over, by Bell, for numerous promotions and salary escalations through the years. Sadly, Toronto–area viewers lost one of their shining lights.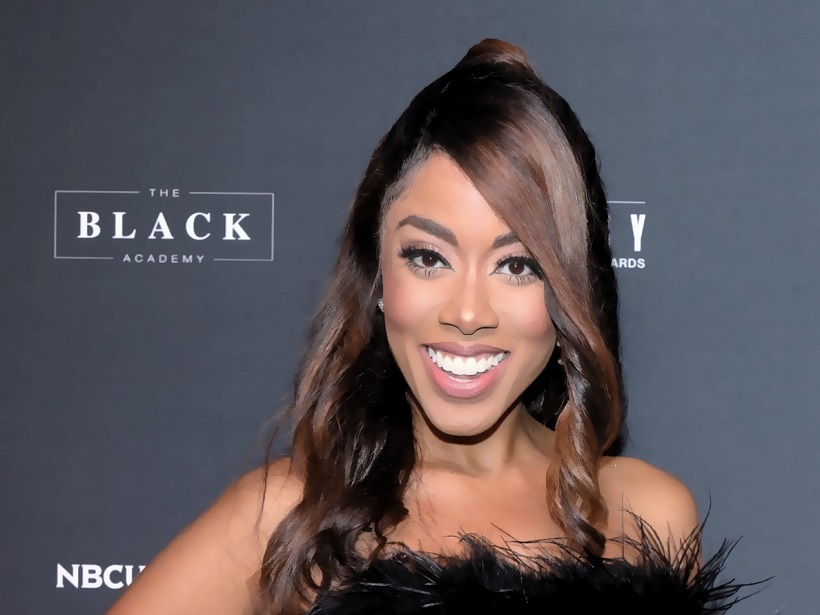 THE POPULAR AND TALENTED PATRICIA JAGGERNAUTH, FORMERLY OF CP–24 IN TORONTO.
As with LaFlamme, there appeared to be no viability in the Jaggernauth case. Both were exceptionally competent, female stars on TV. Both should still possess their former roles.
Only one question remains amid the galling and morbid media industry in Canada: Who is the next victim?
EMAIL: HOWARDLBERGER@GMAIL.COM