TORONTO (Jan. 28) — Unexpectedly, Paul Henderson beat me to the question. "Did you watch the Ballard documentary last night?" asked the man who scored, more than 50 years ago, the most–famous goal in hockey.
I had deliberated raising the subject, myself, knowing how abhorrently Henderson felt toward the former and late owner of the Toronto Maple Leafs. No need to perturb a gracious man who had invited me into his home. But, everyone involved in the sport, currently or yesteryear, seemed to be camped in front of their TV sets last Sunday night for the CBC's presentation of Offside: The Harold Ballard Story. Including the player who wore — between March 1968 and April 1974 — No. 19 for the Blue and White. "I thought it was very well done; it captured the old curmudgeon just perfectly," acknowledged Henderson, carrying distant, yet first–hand recollection of such matters.
Canada's hockey hero turns 80 today; a native of Kincardine, Ont., on the east shore of Lake Huron, 222 kilometers northwest of Toronto. He could easily pass for 65, save for his wispy grey hair. The handsome smile is no different than during his playing career: from 1963–81 with Detroit, Toronto and Atlanta of the National Hockey League; Toronto/Birmingham of the World Hockey Association. A solid winger with soft hands, Paul became a national icon after Sep. 28, 1972, when he slid his own rebound past Vladislav Tretiak in Moscow to provide Team Canada its frighteningly narrow victory over the Russians in the seminal, eight–game international series. Only 34 seconds remained in the decisive eighth match at the Lenin Sports Palace when Henderson famously struck.
On this day, however, at his comfortable Mississauga, Ont. home, we began by talking about Ballard.
It was in the summer of 1974, nearly two years after his fabled goal, that Henderson and agent Alan Eagleson met with Ballard for a final contract volley. By that time, Paul and his wife, Eleanor, had chosen to join the Toronto Toros of the WHA, the much–despised rival of the NHL between 1972 and 1979. "John Bassett Jr., who owned the Toros, called one day and said he was moving the team from Varsity Arena to Maple Leaf Gardens for the following season," Henderson recalled. "He told me he would double the salary I was making with the Leafs and provide me a signing bonus. By that time, I was sick and tired of Ballard's antics and his refusal to negotiate a contract extension. But, I still had a burning desire to win the Stanley Cup, having come so close on two occasions (1964 and 1966) with Detroit. Bassett told me he had signed Frank Mahovlich (from Montreal of the NHL) and encouraged me to call Frank and discuss the matter (the two veteran players were key figures in the mammoth trade of March 3, 1968 that sent Mahovlich, Peter Stemkowski, Garry Unger and Carl Brewer's NHL rights to the Red Wings for Henderson, Norm Ullman and Floyd Smith). It was that phone call which sealed the deal with the Toros.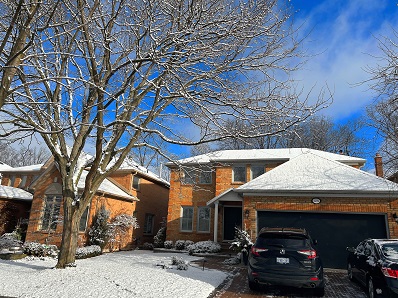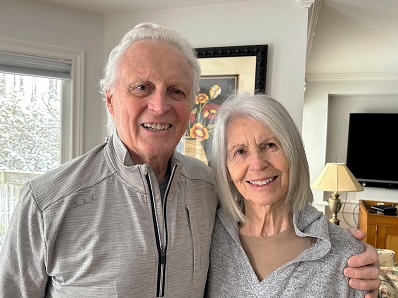 PAUL AND ELEANOR HENDERSON HAVE LONG LIVED IN THEIR COMFORTABLE, MISSISSAUGA HOME.
"I told Frank about my hesitancy to leave the NHL and my dream to win the Stanley Cup (which Mahovlich had done four times with the Leafs under Punch Imlach)," Henderson continued. "And, Frank replied 'Paul, you will never achieve the goal by remaining with the Leafs. The problem with that team starts at the top. The Leafs cannot win the Cup under Harold Ballard.' In saying so, Frank was confirming what I already suspected. Ballard had turned into such a buffoon. So, the move to the Toros was easy — staying in the same city for double the cash."
Before putting pen to paper, however, Henderson accorded Ballard one last chance to talk contract. He and agent Alan Eagleson met with the Leafs owner. "Harold was full of his typical blarney during that meeting," Paul remembered. "He said 'I'll match the Toros offer but without the signing bonus, as you're already here.' And, other things like 'you're lucky I'm even talking to you about this.' He had no idea how to properly negotiate. When he was finished talking, I leaned in toward him and said 'Harold, take the contract offer and shove it up your ass.' It wasn't a Christian thing to do or say, but I hadn't yet found the Lord. I'll never forget how Ballard turned beet–red and flipped his desk over toward me in a rage. We walked out and that was the end of my time with the Maple Leafs."
Upon becoming a Christian and after moving with the Toros to Birmingham, Alabama, a friend advised Henderson to craft a letter of apology to Ballard. "I wrote the letter and sent it off… with no reply," Paul said. "Several years later, after my playing career, I ran into Harold at a function and we said hello. Out of curiosity, I asked 'did you ever receive the apology I sent you in the mail?' He replied 'yeah, I got it.' Then, he pivoted and walked away, without saying another word. I had never come across any person like Ballard in my life. Which is quite fortunate."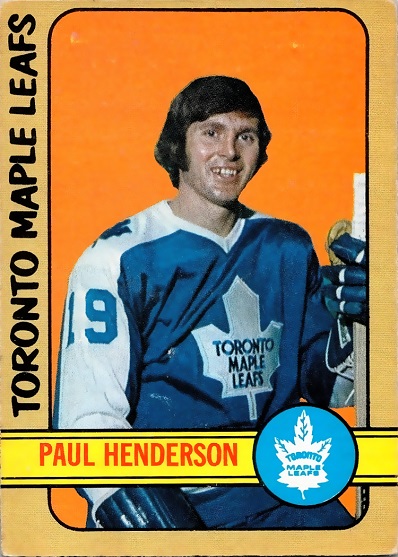 PAUL HENDERSON'S 1972–73 O–PEE–CHEE HOCKEY CARD WITH THE LEAFS (HIS SECOND–LAST YEAR WITH THE CLUB). THE RADIANT SMILE HASN'T CHANGED IN HALF–A–CENTURY.
A final Ballard memory: During his last season with the Maple Leafs, Henderson engaged in a brief, fruitless conversation with the owner about a contract extension. "The next night, we were playing the California Seals at home and [coach] Red Kelly scratched me from the line–up, saying I had to work on strengthening my wrists. Out of nowhere, I suddenly had weak hands and couldn't play against a bottom–feeder club like the Seals.
"It was so obvious where the directive came from."
Last September, Henderson joined a dozen fellow members of Team Canada 1972 for a 50th anniversary commemoration. Of the 35 players originally selected to the roster, ten have perished: Gary Bergman, Pat Stapleton, Rod Gilbert, Bill Goldsworthy, Bill White, Stan Mikita, Jean–Paul Parise, Tony Esposito, Richard Martin and former Leafs teammate Brian Glennie. Assistant coach John Ferguson died in 2007. "Like all of our reunions through the years, the 50th was enjoyable… and possibly our last one," Paul said. "Most of the guys still alive are pushing my age, or older. So, it's a privilege every time we can get together." It's safe to assume that virtually every hockey fan in Canada has viewed a replay of Henderson's series–winning goal on Tretiak. And, of course, the iconic image, below, of Paul being embraced by teammate Yvan Cournoyer — a photo snapped by Frank Lennon of the Toronto Star which stands, in legend, alongside the famous image of Bobby Orr flying through the air after winning the 1970 Stanley Cup for Boston, against St. Louis. I wondered if Paul, all these years later, can close his eyes and still envision the goal from his vantagepoint directly in front of the Russian net. "Oh, absolutely… I can put myself, visually, right back in the moment; I instinctively yelled out 'that's for you, Dad,'" he remembered. "To this day, I don't know why I said it, but my father had died several years before and I felt his presence. There was no hesitation in concluding it was a goal, even after, earlier in the period, we scored and the goal–judge didn't light the lamp; when the guys had to rescue Al Eagleson from being taken away by Russian police at ice level. I knew it was in; I knew we were in the final minute, and I turned to leap into Yvan's arms for that famous photo."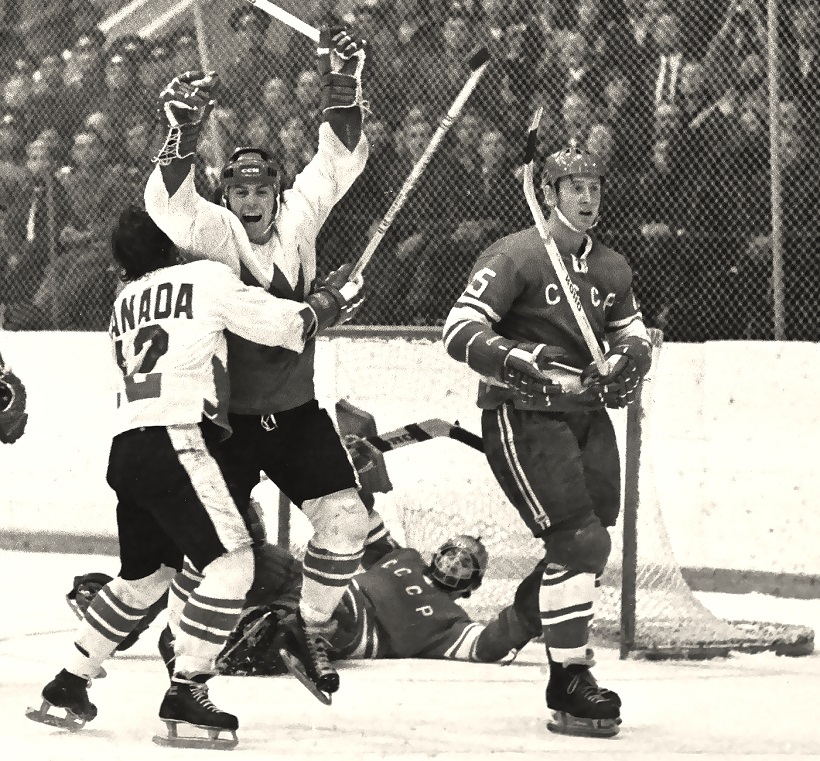 Turning 80 is special to Henderson, as is every birthday since being gravely ill with cancer (chronic lymphocytic leukemia) in 2010 and 2011. "I was wasting away and thought the end was near," he recalled. "Then, we went to Bethesda, Maryland for an experimental treatment and I slowly recovered. Today, I feel perfectly well. It's a confirmation to me about the importance of faith and the belief in God. I'm very fortunate to still be alive."
Henderson's best friend in hockey and former Maple Leafs line–mate, Ron Ellis, is also still alive at 78… but not so fortunate. Among the proudest, yet most–underappreciated Leaf players in history, Ellis has long battled depression. "Ron is the nicest human being I have ever known; just the salt of the earth, but he cannot shake the depression demon," Paul said. "It tears me apart to see him suffer and I feel so helpless. All I can do is pray for him. He rarely ventures outside his home today. When we talk on the phone, he says 'Paul, I have this cloud following me and it just won't go away.'" Ellis Henderson and Bobby Clarke of the Philadelphia Flyers formed Team Canada's most–effective line during the 1972 series. "I remember a time about 25 years ago when he was working for the Hockey Hall of Fame. My phone rang and it was Ronny. 'I'm sitting in my car in the underground garage here, Paul, and I'm paralyzed. I don't know what to do.' Every so often the depression lifts to the point where Ron can feel better and socialize [Ellis has attended most of the Team Canada '72 reunions through the years]. But, then it comes back and he just fades into the background again. It's so debilitating and so unfair."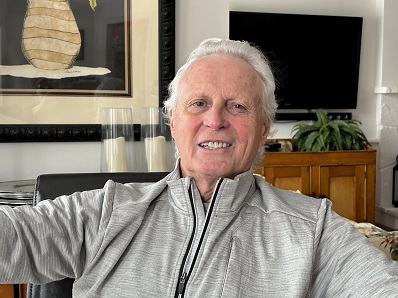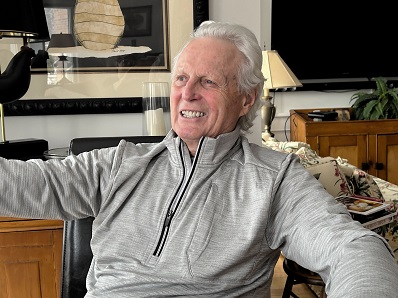 Given his unforgettable moment in Moscow, Henderson should clearly be a member of the Hockey Hall of Fame. Sadly, the shrine in downtown Toronto is considered the "Hockey Hall of NHL Statistics", which has precluded his induction. "Hey, I always say the same thing: If I'm so fortunate to be inducted one day, it will be a tremendous honor. From what I'm told, I think I came close on one occasion but a member of the media on the Selection Committee who hated Alan Eagleson refused to vote for me. Honestly, it doesn't matter. They'll probably put me in after I'm dead. As for now, I'm perfectly comfortable in my skin… as a human being and a former hockey player."
Paul is spending his 80th birthday at Canisius College in Buffalo, watching his grandson, Alton McDermott, play center for the home team. He will drop a ceremonial puck before the game against Atlantic rival Niagara College. "I can't think of a better way to celebrate such an occasion," Henderson said. "Family has always been No. 1 with me and I know it's going to be a very proud moment for this old geezer."
EMAIL: HOWARDLBERGER@GMAIL.COM