TORONTO (Mar. 30) — At some point, Rogers Communications and Sportsnet will get around to letting us know their plans for the coveted and important time–slot being vacated by Tim Micallef on Apr. 11, as Tim & Friends goes off the air after a pretty good run.  And, the person that created a franchise for the company over the span of three decades said, late today, he'd be all ears if Rogers were to consider a return of Prime Time Sports.
"Oh, I'd have to listen," offered Bob McCown from his Mississauga, Ont. home while keeping an eye on the Blue Jays season opener in St. Louis. "There'd be no reason to not listen. That said, I don't think there's any chance of it happening. If Rogers were interested in having me return to the four–hour window late in the afternoon, I assume they would have called by now. To be honest, there's nothing I can see that would stand in the way of such a conversation. The company let me go [in June 2019] for economic reasons and there was absolutely no animosity on either side. So, it's not as if we would need to repair a relationship. Neither do I think the concept would be unwelcomed. My podcast has done very well in terms of listenership since it started. I'm not making as much money as I did in radio, but neither do I work as hard. I broadcast now from home. But, I'd be open to a chat about returning to my old gig. Rogers owns the Prime Time Sports label. So, they would have to pick up the phone."
McCown will be 71 in May, but he remains the most–recognizable and prolific host in Canadian sports history. For close to 30 years, beginning in October 1989, he drew enormous ratings — first, exclusively on radio, then nationwide on radio and TV as Prime Time was simulcast by Sportsnet. Bob worked alongside a plethora of co–hosts, beginning with Bill Watters and the late Jim (Shakey) Hunt; then later with such figures as Damien Cox, Stephen Brunt and Richard Deitsch. What began as a 50–minute production (6:10 to 7 p.m.) aired locally on CJCL AM–1430 grew into a four–hour bonanza on Canada's first all–sports radio station (The FAN–590). No guest was too big or too important to appear on Prime Time Sports, even as McCown moved away from interviewing athletes and concentrated on those in business, management and ownership. Neither had any afternoon–drive radio program endured for even close to the period in which McCown dominated the sports airwaves. Why, after nearly a four–year pause, could the program not reappear and flourish? What reason would listeners/viewers have to not re–embrace the voice that ushered sports fans through more than a generation of discussion and debate?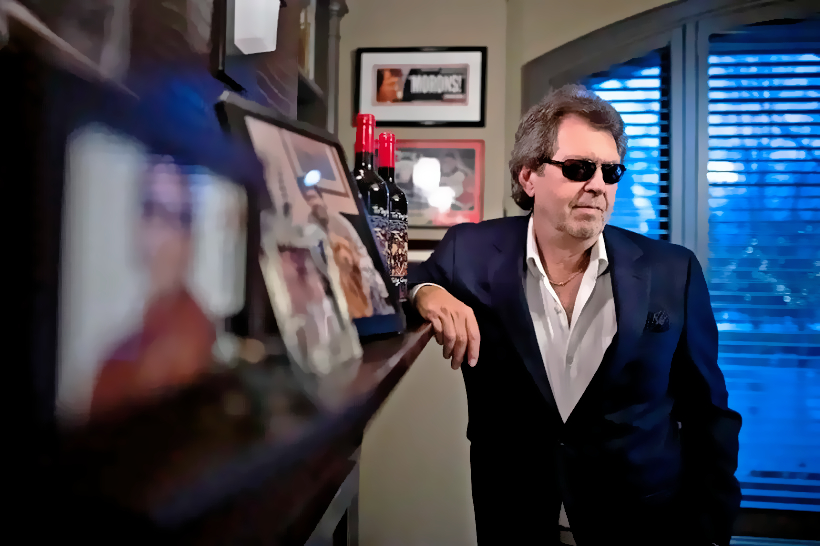 "Those are all valid questions and I don't see a downside to any of them," answered McCown. "Am I too old now for sports listeners? Well, I can't predict the audience today on radio but there's no age issue on my podcast; that I can assure you. I built a good following through the years and I don't believe people have forgotten who I am, particularly not in the Toronto region. But, neither am I going to lie to you — it would take a pretty good offer [from Rogers] to get me back in the studio five afternoons a week. And, as mentioned, there's been no indication of interest in re–establishing Prime Time; at least not with me as host. That said, I would be open to any type of conversation along those lines. The company hasn't successfully replaced our show since it ended. I can't imagine anything else in that four–hour radio and TV slot that would have the impact and longevity of Prime Time. So, there's no reason, beyond economics, to not give it another try. But, I may be alone in that appraisal."
Actually, he is not. This corner is naturally biased, having cut my radio teeth as the first producer of Prime Time Sports. It was later, beginning in 1993, that I began covering the Toronto Maple Leafs as a reporter for The FAN–590. It is hardly common for any weekday show, on radio or TV, to catch fire in a bottle the way McCown did with Prime Time. Neither could there be reasonable expectation of such an audience surge, regardless of how Rogers plans on replacing Tim & Friends. The afternoon–drive period can make or break a radio enterprise. The Bobcat is still robust. So, why not go back to a concept that worked for so many years in Canada's biggest media market?
One drawback could be the not–so–gradual move away from stout opinion in the era of team/network co–proprietorship. No radio listener or TV viewer has prospered from Rogers and Bell controlling 75 percent of Maple Leaf Sports and Entertainment. The absence of such outspoken voices as McCown, Don Cherry, Brian Burke and Al Strachan is common in today's vanilla sports environment. Not that it couldn't be re–established, if so desired.
"The format was very simple," said McCown of Prime Time. "It didn't change during our 30–year run and I'm doing it successfully today on my podcast. Establish a good co–host (such as former Sportsnet hockey voice John Shannon, who shares the podcast microphone with McCown) and invite interesting guests to take part. People that have something to say… and say it well. There's no big secret, other than being on your game every day.
"I think we did that very well on radio for a long time. And, yes, I think we still could."
EMAIL: HOWARDLBERGER@GMAIL.COM