TORONTO (Mar. 25) — TSN refers to Craig Button as its "director of scouting", a throwback from his years (1988–2004) as a National Hockey League bird–dog and executive, which included a stint (2000–03) as general manager of the Calgary Flames. Television viewers across Canada would best refer to Button as the most–authoritative hockey voice in the electronic media. He has lots of elite company at his own network, and at rival Sportsnet, but Craig markedly separates himself with a penchant for unclouded candor… and is among the few ex league governors unafraid of rankling the brotherhood — even that of TSN's "home" team, the Toronto Maple Leafs.
Nothing, in fact, rates higher on his broadcasting resume.
Craig comes from hockey. His late father, Jack Button, managed the Pittsburgh Penguins (1974–75) and the Washington Capitals (1979–83). Perhaps more significantly, Mr. Button, who died of Leukemia in 1996, founded the NHL's Central Scouting Bureau, serving as its initial director (1975–79). To this day, a trophy in his memory is awarded, each year, to the top prospect in the Capitals' organization. Craig was born (Jan. 3, 1963) in Rochester, N.Y., where his father was an executive with the Americans of the AHL. Craig's mother, Bridget, was secretary to Maple Leafs' GM and coach Punch Imlach, Rochester's NHL affiliate. It was therefore a natural step for Craig to break into scouting and management, in 1988, with the Minnesota North Stars. He moved with the club to Dallas in 1993 and was director of player personnel when the franchise won its lone Stanley Cup, defeating the Buffalo Sabres in 1999. A year later, he replaced Al Coates as GM of the Flames… and made some considerable mistakes — putting future Hall–of–Famer Martin St. Louis on waivers (to be claimed by Tampa Bay) while trading goalie Jean–Sebastien Giguere (to Anaheim) and Marc Savard (to Atlanta) for minimal return. But, he also helped shape the Calgary team that lost the Stanley Cup  to the Lightning in 2004, the year after his contract expired.
Button then wrapped up his NHL career as a scout with the Maple Leafs.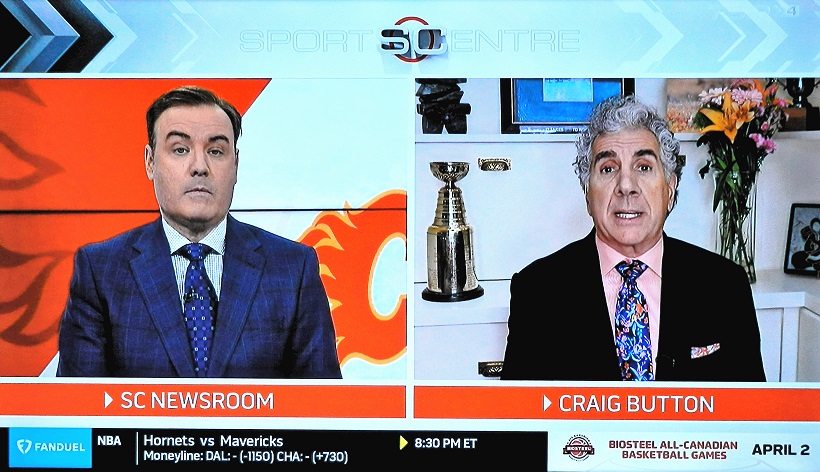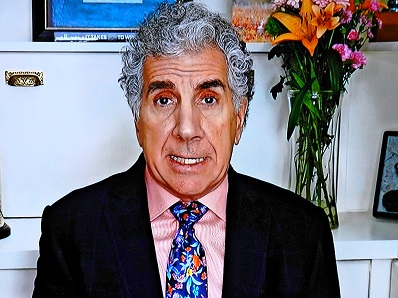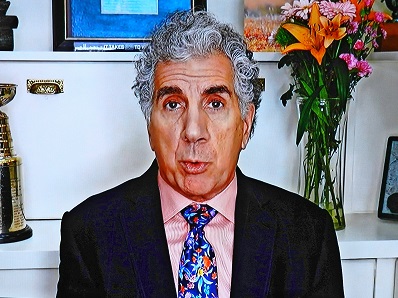 At TSN for the past 15 years, Craig is the voice that network anchors turn to when seeking blunt commentary — an increasingly lost art in the era of cross–pollination between club and media ownership (TSN's parent company, Bell Canada, has a 37.5–percent stake in Maple Leaf Sports and Entertainment). On many occasions in this corner, I have correctly referred to the 75–percent co–ownership of the Leafs by Bell and rival Rogers Communications (proprietor of Sportsnet) as the most–egregious conflict–of–interest in Canadian media history. It has largely muted the candid appraisal of our country's most–widely followed NHL franchise, owner of the longest–ever Stanley Cup drought (56 years and counting). Button, however, has risen above the flag waving and is not hesitant to criticize the Blue and White… or any of the seven clubs that reside north of the border. There is one habit I'd prefer he ditch: trying to be "Mr. Nice Guy" in the midst of definitive commentary. Craig will often say "I want the Leafs to win, just as I want the Edmonton Oilers to succeed" before speaking his mind. Such a preamble is unnecessary; he is a breath of fresh air amid the general politeness of the national hockey media.
Even Toronto rooters will be in his corner after Craig predicted, on Thursday, that the Leafs will oust Tampa Bay in the opening round of the Stanley Cup tournament, thereby ending 19 years of failure (they last won a playoff series in 2004, over Ottawa). Others, perhaps even yours truly, may jump on that bandwagon before the puck drops in mid–April. But, I'm still undecided. Something about that Vaslievskiy guy at playoff time engenders caution.
"LOAD MANAGEMENT", MY TUSH: I didn't buy it on Thursday night and I'm not buying it today. For the first time in documented franchise history, the Maple Leafs delegated their No. 1 defenseman a healthy scratch prior to the game in Florida. That Toronto pounded the Panthers, 6–2, was hardly a surprise given how brilliantly the club performed while Morgan Rielly sat out 15 games, earlier this season, with a knee injury. The Leafs were 12–2–1 (Nov. 23 to Dec. 29) without their blue line anchor. It was suggested that Rielly watched Thursday's game in Sunrise as part of the club's "load management" strategy. But, why, in the biological prime of his career, would Rielly need additional rest after already sitting out a five–week span? Until Thursday, the Leafs had never voluntarily scratched their No. 1 defender. Not Red Horner, Bill Barilko, Tim Horton, Borje Salming, Dave Ellett, Bryan McCabe, Tomas Kaberle, Dion Phaneuf… or anyone else considered at the top of the blue line pyramid.
It can only be justified, today, because the Leafs do not possess a legitimate No. 1 defenseman — and really haven't since Salming was in his prime nearly 50 years ago. Rielly, as his play has sharply declined this season, is among a group of seven or eight interchangeable parts that the club is hoping can form a Stanley Cup–worthy assortment. Which almost never occurs in the absence of a Norris Trophy candidate. So, as Cliff Fletcher might say: "Load management, schmode management." Morgan Rielly is not particularly missed when out of the line up. And, no one could credibly say the same about such NHL colleagues as Erik Karlsson (soon to be the first 100–point defenseman since Brian Leetch in 1991–92), Cale Makar, Victor Hedman, Adam Fox, Josh Morrissey, Dougie Hamilton or Rasmus Dahlin. It remains the longest–standing deficit in Toronto franchise history.
RANDOM MEDIA GUIDES in my collection…
Sadly, it has been more than a decade since most NHL teams stopped publishing their annual media guides. In today's mobile universe, all information is available on line, depriving fans and collectors of these colorful booklets. The biggest part of my hockey collection includes these items, dating from 1959–60 to 2014–15. I have more than one thousand media guides, including the inaugural issues from all expansion (or re–located) teams since 1967–68, when the league doubled to 12 franchises. As with all sports collectibles, these items are increasing in value… though to what extent, I cannot say. Here are 16 media guides from my compilation: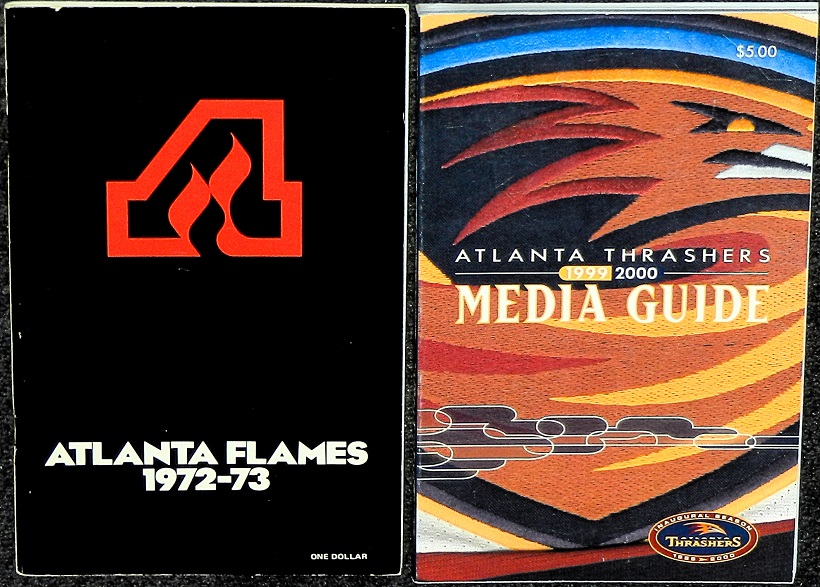 ATLANTA HAS BEEN THE HOME TO A PAIR OF NHL EXPANSION TEAMS: THE FLAMES, WHO JOINED WITH THE NEW YORK ISLANDERS IN 1972–73 (RE–LOCATING TO CALGARY IN 1980) AND THE THRASHERS, IN 1999–2000, BEFORE MOVING TO WINNIPEG, AS THE REINCARNATED JETS, IN 2011.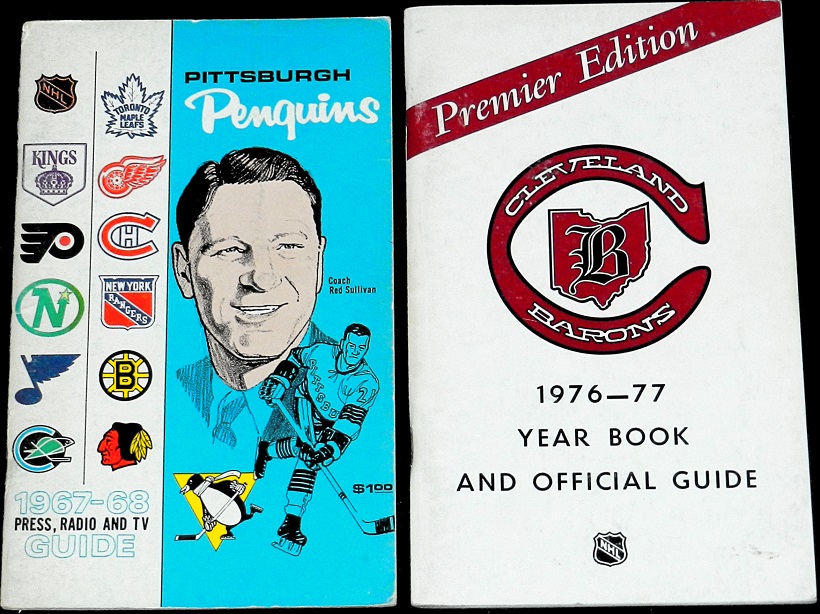 PITTSBURGH AND CLEVELAND ARE SEPARATED BY 133 MILES OF HIGHWAY, YET LIGHT YEARS IN HOCKEY. THE PENGUINS WERE BORN AS PART OF THE GREAT EXPANSION IN 1967–68 AND HAVE WON THE STANLEY CUP ON FIVE OCCASIONS (1991–92–2009–16–17). THE BARONS PLAYED TWO WOEFUL SEASONS (1976–77, 1977–78) IN RICHFIELD, OHIO AFTER RE–LOCATING FROM OAKLAND. FOR 1978–79, CLEVELAND'S ROSTER MERGED WITH THAT OF THE MINNESOTA NORTH STARS.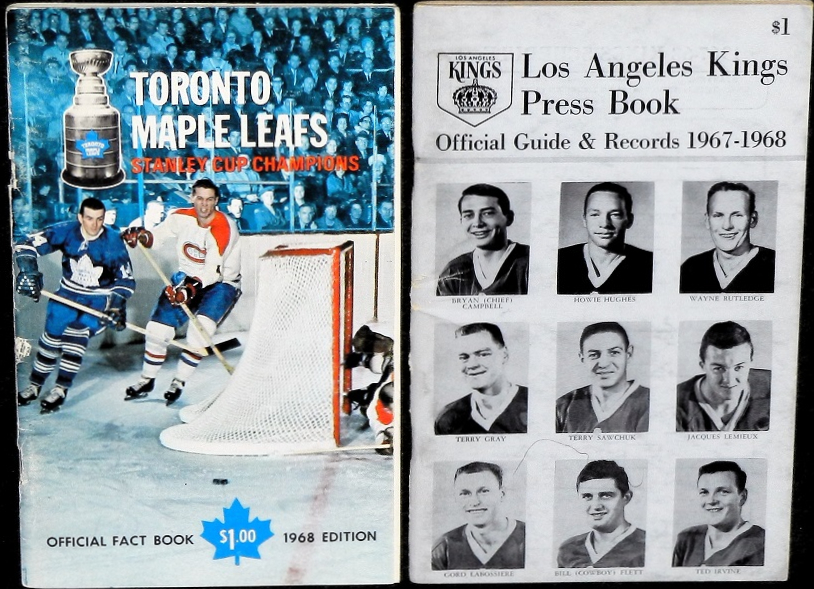 IN 1967–68, THE MAPLE LEAFS WERE THE DEFENDING STANLEY CUP CHAMPIONS WHILE THE LOS ANGELES KINGS WERE IN THEIR FIRST NHL SEASON. THE KINGS POSSESSED TWO KEY COMPONENTS OF THE STANLEY CUP LEAFS: FORWARD RED KELLY, WHO BECAME L.A.'s FIRST COACH, AND HALL–OF–FAME GOALIE TERRY SAWCHUK. TORONTO MISSED THE PLAYOFFS IN '67–68.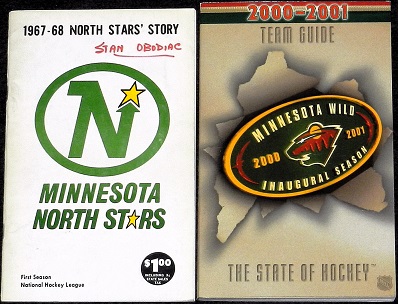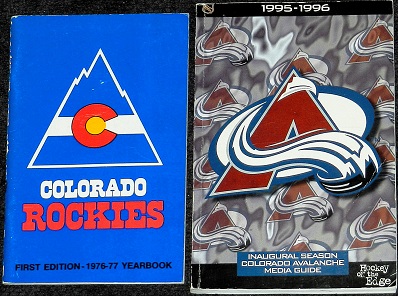 THE STATE OF MINNESOTA AND THE CITY OF DENVER HAVE ALSO TWICE COME INTO THE NHL. THE MINNESOTA NORTH STARS (PLAYING IN SUBURBAN BLOOMINGTON) WERE PART OF THE GREAT EXPANSION IN 1967–68 BEFORE RE–LOCATING TO DALLAS IN 1993. THE MINNESOTA WILD (SITUATED IN ST. PAUL) CAME ABOARD IN 2000–01 WITH THE COLUMBUS BLUE JACKETS. IN 1976–77, THE COLORADO ROCKIES WERE BORN OF THE RE–LOCATED KANSAS CITY SCOUTS WHILE THE AVALANCHE (BEGINNING IN 1995–96) MOVED TO DENVER FROM QUEBEC CITY. COLORADO (HAVING ACQUIRED GOALIE PATRICK ROY FROM MONTREAL) WON THE STANLEY CUP THAT YEAR, THEN AGAIN IN 2001 AND 2022.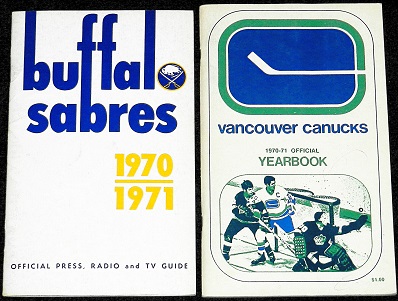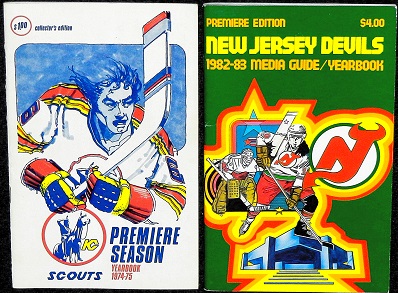 BUFFALO AND VANCOUVER JOINED THE NHL IN THE SECOND WAVE OF EXPANSION, FOR THE 1970–71 SEASON. NEITHER CLUB HAS WON THE STANLEY CUP. THE AFOREMENTIONED KANSAS CITY SCOUTS CAME ABOARD WITH THE WASHINGTON CAPITALS IN 1974–75 AND LASTED TWO MISERABLE SEASONS BEFORE BECOMING THE COLORADO ROCKIES. THE FRANCHISE ULTIMATELY LANDED IN NEW JERSEY, AS THE DEVILS, FOR 1982–83.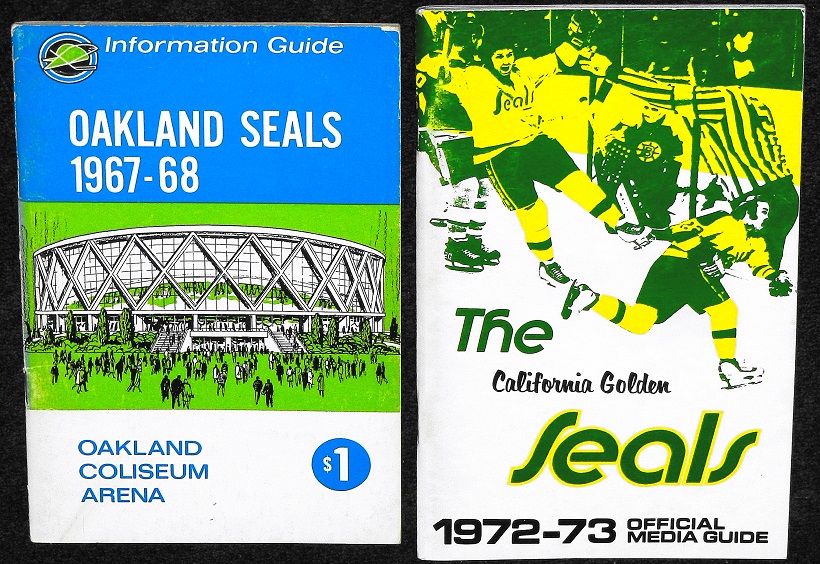 TO THIS DAY, FANS ODDLY REMEMBER AND CELEBRATE THE OAKLAND/CALIFORNIA GOLDEN SEALS (JOINING THE NHL IN 1967–68), EVEN IF FEW SPECTATORS BOTHERED TO BUY TICKETS DURING THE CLUB'S NINE–YEAR HISTORY. THE WOEBEGONE SEALS MOVED TO RICHFIELD, OHIO IN 1976–77 AS THE CLEVELAND BARONS, BUT FARED NO BETTER AT THE GATE… OR ON THE ICE.
EMAIL: HOWARDLBERGER@GMAIL.COM